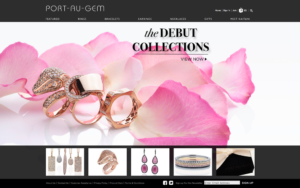 It's no secret to men women want one thing, fine jewelry. And what better way to be able to hint to your special some one about a unique piece of jewelry that you are wanting, then by a click of a button, well Kaitlin Nelkin has that covered. Born into the jewelry business as a fourth generation member of a jewelry industry wholesaler (M.S. Nelkin & Co.) founded in 1920 by her great-grandfather, Kaitlin's background and passion for jewelry lead her to launch Port Au Gem, an online jewelry boutique.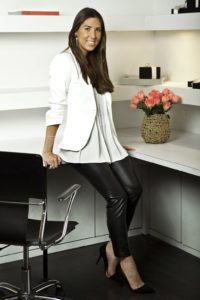 Growing up in the business, her dad took her to many trade shows where she found her love for gemstones. Also attending Gemological Institute of America, Kaitlin studied gems to further her knowledge for her business. Port Au Gem launched May 3, 2012. Kaitlin says her "decision to be online only allows for saving money by not having brick and mortar, it allows to keep the cost down and we are able to cater to people who are more high-tech savvy". The clean simple website is easy to navigate, "We didn't want something over complex with too many clicks. We wanted it clean and more user-friendly" says Kaitlin. The best part about the website? "In the corner there is a "hint button", women are able to send hints to their special someone in their lives about a piece of jewelry that they want." "It's a great way for women to get what they want, without actually buying it," says Kaitlin.
By visiting different trade shows, Kaitlin is able to see different stones that are unique and one of a kind. Her favorite are Tourmaline, "this stone has a variety of colors and imperfections," says Kaitlin. She also is a fan of Sliced Diamonds, which is the biggest seller on her site. Being "able to cut out the middleman [since she is well-connected in the jewelry industry] we are able to offer prices that are a little above wholesale, Prices for the jewelry range from $150 – $1000" says Kaitlin. . Who doesn't love the sound of that!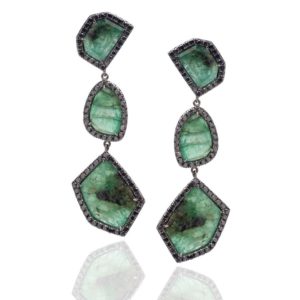 Port Au Gem is a website for women in their early thirties who are working, well educated, and tech savvy. The jewelry isn't your classic jewelry, when buying the pieces Kaitlin is inspired by "not only people in fashion but women who have an uptown and downtown look," says Kaitlin. "The jewelry is something that can be in your everyday wear or dressed up".
The next step for Port Au Gem? Kaitlin hopes to bring in fine men's jewelry as well as gift giving through household items. "I want to do home goods, being able to put semi-precious stones to home use," says Kaitlin. This unique jewelry is found at http://port-au-gem.com/. Every piece is different in its own way and allows for women to own something that is one of a kind. Whether it's something you are going to buy for yourself or something you want to hint to your special someone to buy for you, Port Au Gem is where you should go!
Kaitlin moved to Colorado in 2008 to attend Colorado State University to get her undergraduate in Fashion Merchandising. She has worked with local boutiques and local designers. And is now blogging about her knowledge of fashion to share with you!