The nation's dance craze has always found representation within the fitness community. It's a natural relationship. Move your body, have a blast, lose weight, and get your heart stronger. With so many group exercise options out there (some that fizzle out after only a couple of years), Zumba appears to be here for the long haul. I enthusiastically recommend Zumba to my dance-inclined clients and students as a way to supplement their workouts with me in a fun, invigorating way.
Since I happen to fall into the category of "I-have-no-rhythm-and-look-like-a-fool-even-trying", I decided to consult one of Denver's foremost experts on the subject, Tonya Logan.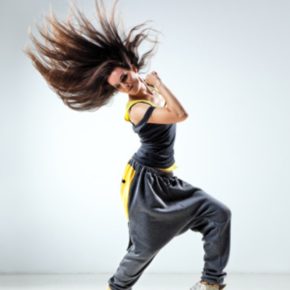 Jodilyn: What is Zumba?
Tonya: Zumba is a Latin-inspired, calorie-burning fitness party with "easy to follow" moves that are electric and exhilarating. It is like adding a five-hour energy drink to your self-esteem and cardio reservoir.
J: Who comes to a Zumba class?
T: Zumba is designed for every age and level and absolutely anyone can join. There are also age-specific classes for children ages four to twelve called Zumbatomic, and Zumba Gold Toning for the active, older participants.
J: Where does the music and/or choreography come from?
T: The music and choreography are part of the ecosystem when you become a licensed Zumba instructor.
J: Do you, as a licensed Zumba instructor, have the freedom to format your classes?
T: [There is a] 70/30 formula you are taught in Basic Training that you are to follow. You can, however, add your own flavor.
J: What are some of the results you have witnessed?
T: I see many students lose weight and keep it off. I see shy, intimidated personalities rise to happy, confident individuals who go from the back of the class to the front. They move body parts in class they would never do on their own, and they love it.
J: What do you hope people walk away with when they try Zumba for the first time?
T: We want them to feel what it's like to let the music move them. We want them to leave class wanting more, and they always want more.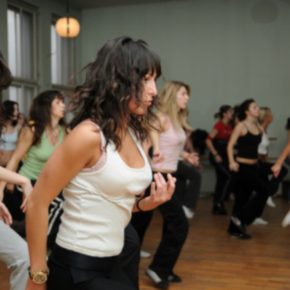 Certainly, Zumba is a fantastic option for those who consider traditional workouts to be a form of punishment. I commonly overhear women talking in the locker room after a sweaty Zumba class saying that they didn't even feel like they were working. Statistics show that an hour of Zumba for a 150-pound woman will burn around 540 calories. If you can have fun, burn a massive amount of calories, and get fit, why not give it a go?
If you are down to get down, be sure to get down to Fitness On The Rocks, July 21st at Red Rocks Amphitheater, where Tonya will surely give you a reason to lose your inhibitions and shimmy your way into those skinny jeans.
Jodilyn Stuart is the owner of ModaBody Fitness and has been a fitness professional since 1997. She has recently begun contributing to 303 Magazine as a fitness writer.