Alive. Do you feel it? As we wrapped up an intense anaerobic round of fitness clubbing — oonst-oonst-jab-punch-oonst-oonst-power-kick-oonst-oonst-drop-and-give-me-twenty-oonst-oonst-oonst-oonst – our fitness instructor (and deejay) asked of us this very question. Sprawled on the floor, heart fluttering, and lungs gasping for air, I realized that in these moments, I never feel more alive.
The ability to set goals in fitness and health reminds us that we have limits, but more importantly, it encourages us to conquer and surpass them. It's in testing the boundaries of our bodies, and in surprising ourselves by our physical and mental strength, that inspires and impassions athletes – it makes them feel alive – and, it's an experience that encompasses us with a sense of beauty, happiness, and individuality.
It was this concept that inspired Travis Snyder to found The Color Run. This colorful 5k only began touring in January, but it aims to reach fifty cities (and counting) before the end of the year, attracting between 6,000 and 25,000 participants. This past Memorial weekend, The Color Run took over Denver, where more than 10,000 runners turned out for the event in City Park.
The concept is simple: show up in a pristine white shirt, line up at the start line, and as soon as the horn sounds, free your inhibitions and sprint off on a journey of fitness, health, happiness, and color. Each kilometer conquered awards runners a new color, resulting in a kaleidoscope of visual accomplishment at the finish line.
And, no one is celebrating this accomplishment more than the family of Pearl Bucknam. Six months ago, just before Christmas, Alan and Robyn Bucknam rushed their four-year-old daughter to Children's Hospital Colorado where, almost immediately, doctors diagnosed Pearl with cancer. She had developed a Wilms tumor, requiring that she have her kidney removed, followed by a combination of radiation and chemotherapy for the next six months.
In discussing her experience, Robyn reminded me of the power of family and friends during times of failing health. Not even a month after Pearl was diagnosed, a group of twenty or more close family and friends gathered in an inspiring gesture of hope and dedication, pledging  to run The Color Run in support of Pearl.
However, as the event drew closer, and as Pearl grew stronger, it became apparent that another member of the Bucknam crew desired to join the team. And, six months later, just two weeks after a chemotherapy session, Pearl, in her pristine white hoodie and sparkly fairy wings, joined the rest of her family members on Saturday, eager to participate in "the happiest 5k on earth".
As the announcer counted down the seconds, Pearl's excitement grew; and, when the horn sounded and runners sprinted forward, Pearl, only four years old and battling cancer, elbowed her way through the best of them, fairy wings shimmering in the sun. Her defiant and determined nature carried her through the five kilometers of color, just as it carries her through her chemotherapy. And, at the end of her first race ever, Pearl stood proudly in front of thousands, beaming with pride in her accomplishment.
Pearl's story, one of endurance and determination, embodies what it means to fully be and truly feel alive. In understanding her limits, and despite them, realizing her ambitions, Pearl reminds us, that in seeking to better ourselves in pursuit of health and happiness, even life's scariest moments prove conquerable.
The Color Run provided a platform for happiness and inspiration, and two weeks from now as the race moves to Chicago then Cleveland, Pearl will finish her final round of chemotherapy, and she'll again stand victorious, having accomplished her biggest goal yet – beating cancer.
Do you know someone with an inspirational story of accomplishment achieved through health and fitness? Email me at kaelyn@dev-303magazine.pantheonsite.io.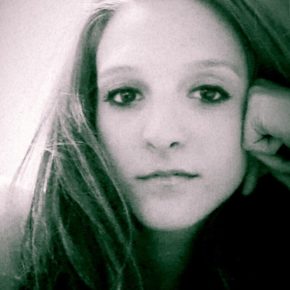 Kaelyn Gustafson is the Desk Editor for Health and Sports at 303 Magazine. She is an avid runner, eager cyclist, and yogi-lovin' Denver enthusiast. Follow her posts on Twitter.