We've compiled a series of interviews with some of our favorite local artists as part of our 303 Music Vol. 2 release. Every week we'll unveil another artist interview as they discuss what it's like to work with Youth on Record and be a part of a curated vinyl highlighting the Denver scene. Check out 303 Music Vol. 2 to see all of the local artists we've partnered with and get a copy if you haven't already.
Nightlove is bringing back '80s synth-pop to Denver. His new wave sound exists within a teetering realm of nostalgia and innovation, curating an intangible feeling we just had to be a part of. Before his current project, Nightlove was a member of a hardcore band, Forty Fathoms. His change in direction also included the introduction of his current moniker — Taylor MacNicholas transformed into Nightlove, bringing synth-pop back into the stratosphere.
Nightlove's single, "Still in Love," is one of the first songs that the artist debuted under this moniker. With its heavy synth and soaring vocals, the song was a perfect introduction to the new project. Since then, Nightlove has released two new singles and a music video for latest single, "San Antone." As the artist expands on his new sound, we took the evolution back to the beginning. "Still in Love" proudly takes up a spot on our vinyl, making it a timestamp of Nightlove's musical evolution as he wades through future concepts.
We sat down with Nightlove to discuss what it was like to work on this vinyl, Youth on Record and more.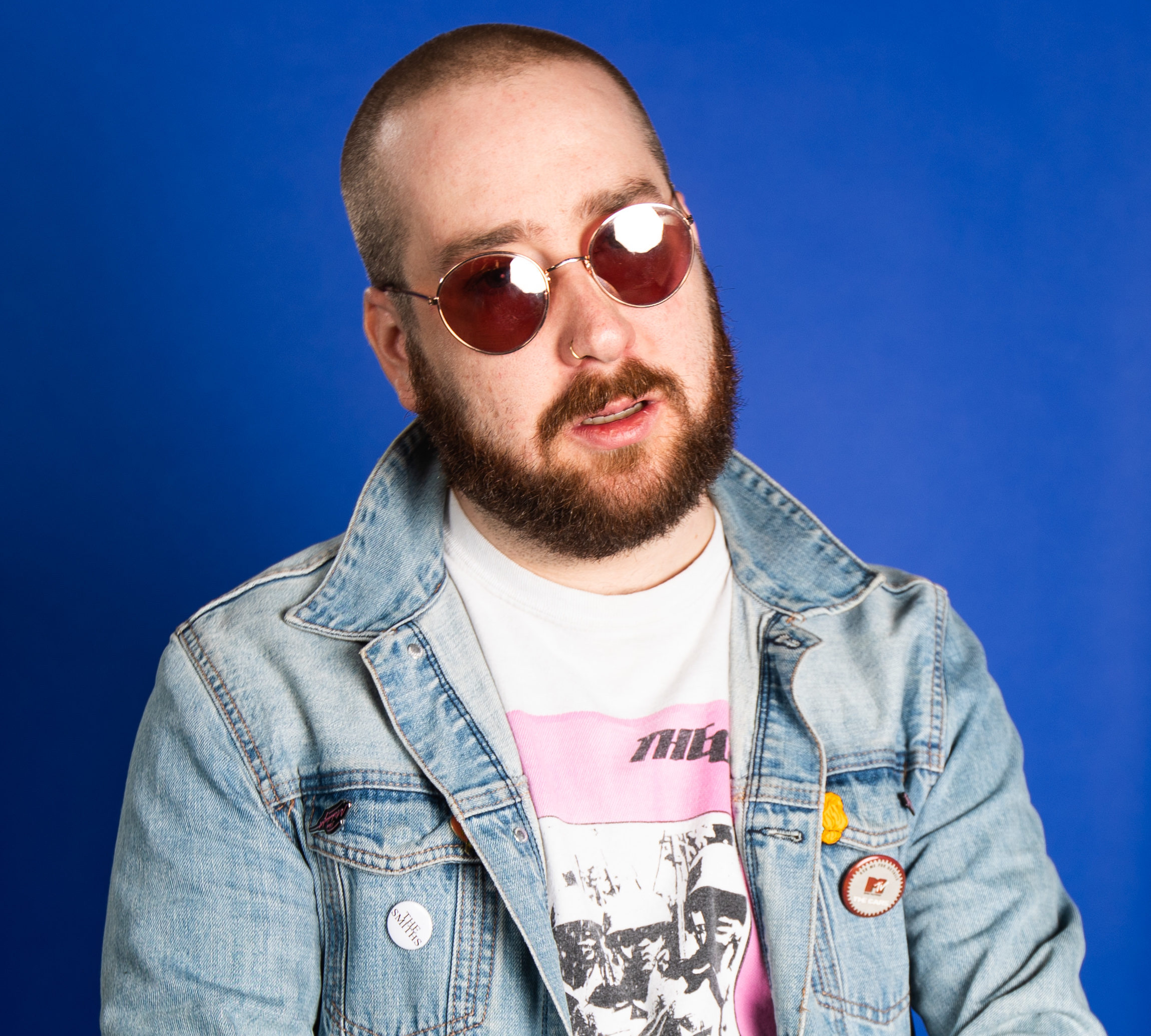 Photo by Kyle Cooper
303 Magazine: Why did you decide to be part of 303's record? 
Nightlove: I honestly couldn't say no to being on this compilation. I get the chance to sit alongside so many wonderful artists ON VINYL and help out one of Denver's most rad non-profits. Also yeah freaking vinyl.
303: Do you think the Denver music scene is bigger than ever? If so, why? 
N: 
I'm not sure but I do see more care and pride from residents. Just like most people 
love
 finding a cute uncrowded cafe with the best coffee in the city, they now have the opportunity to find their favorite band playing to 100 people. I can only see it going up and can't wait to see it in constant flourishment.
303: What do you think makes the music scene in Colorado unique? 
N: It's just all over the place, there are so many people loving so many genres. We get some of the largest EDM festivals in Denver but at the same time, you can take a quick drive up to Nederland and see all the bluegrass you need. I know artists and music fans who have moved for our statewide scene.
303: Why do you think it is important to support Youth on Record?
N: This is actually my first time working with them and I'm super excited. It is important because public schools and honestly most families aren't inspiring and empowering our youth to become the artists they can be!