"I want to stand with the big boys," stated former model turned cocktail creative Alexis Osborne. "I want [it] to be a cocktail place in a barbecue place, and have it be casual, but people will be blown away by the cocktails that they're getting and how well they pair with the barbecue."
Osborne is the beverage buff at Smōk, Denver's newest barbeque joint. It officially opened in August and as expected, introduced some kick-ass Kansas City and Austin, Texas-inspired offerings to the community. From burnt ends to racks of ribs, hush puppies and cornbread, this smokehouse run by chef Bill Espiricueta brought with it everything that we expected and a few things that we didn't — like a creative craft cocktail program.
"Bill gave me 100 percent creative freedom," said Osborne as she described the leeway that she experienced when first drafting Smōk's drink program. "He tried my cocktails and thought they were very unique. I do tend to drink more on the savory side. I do like vegetal. I do like salty. I like bringing all the different elements. I don't like just one note. I like putting things unexpected together. So for this, I felt like my options were completely wide open because when you go to barbecue you're not really expecting it to be super cocktail driven. You're gonna get a whiskey and a beer or a John Daly, nothing out there. And I knew that I could really make his program and my program cohesive to make us one so that people are coming for the cocktails and for the food…"
This slideshow requires JavaScript.
–
With a background in fashion, Osborne has a unique eye for beauty. And over the years she has learned to blend her love for aesthetics with her love for creating art by crafting drinks that are produce-forward and presentation-focused. 
"Presentation is everything…" stated Osborne. "…I love to create things that are going to be visually appealing. Ingredients that I pick. I'm like, 'how can I make this beautiful as well?' Because you drink with your eyes, always. I mean if I see something, I want to know what's in that. I want to know what it is."
From the Cardi B Hot ($13) with J. Rieger's whiskey, plum brandy, lemon, coriander and a chipotle rim to the Kal it Magic ($14) with Träkál, St. Germain, coconut water and a butterfly pea flower — every single drink on Osborne's list is influenced by something that she smelled, tasted or saw at a farmers market or Natural Grocers. And she's even doing frozen cocktails. Osborne saw a huge gap in the industry as far as these boozy slushies are concerned and she made it a priority to fill that void with Smōk's beverage program.
"Frozens were a big focus for me as well. I wanted to still create cocktails that happened to be frozen. I wanted you to still get all of the elements in that frozen drink and be surprised that you're still getting all of those elements. I haven't really found anywhere in Denver that you can go and get that in a frozen. They're typically still sugar bombs," explained Osborne."… I didn't dumb down the ingredients. I've still used expensive ingredients that make them a little bit pricier, but you're still tasting that ingredient. And that was a goal that I think I definitely hit that people have been very stoked about."
With beautiful beverages topped with everything from smoked snap peas and dehydrated pea flowers to respectable frozen cocktails like the sake inspired For Melons Sake ($12) with gin, sake, honeydew and yuzu and even vegetable-based house-made simple syrups — Osborne has made it her priority to surprise people and make a mark. And the next time you head to Smōk with the expectation of washing down your grub with a cheap tallboy, think again.
–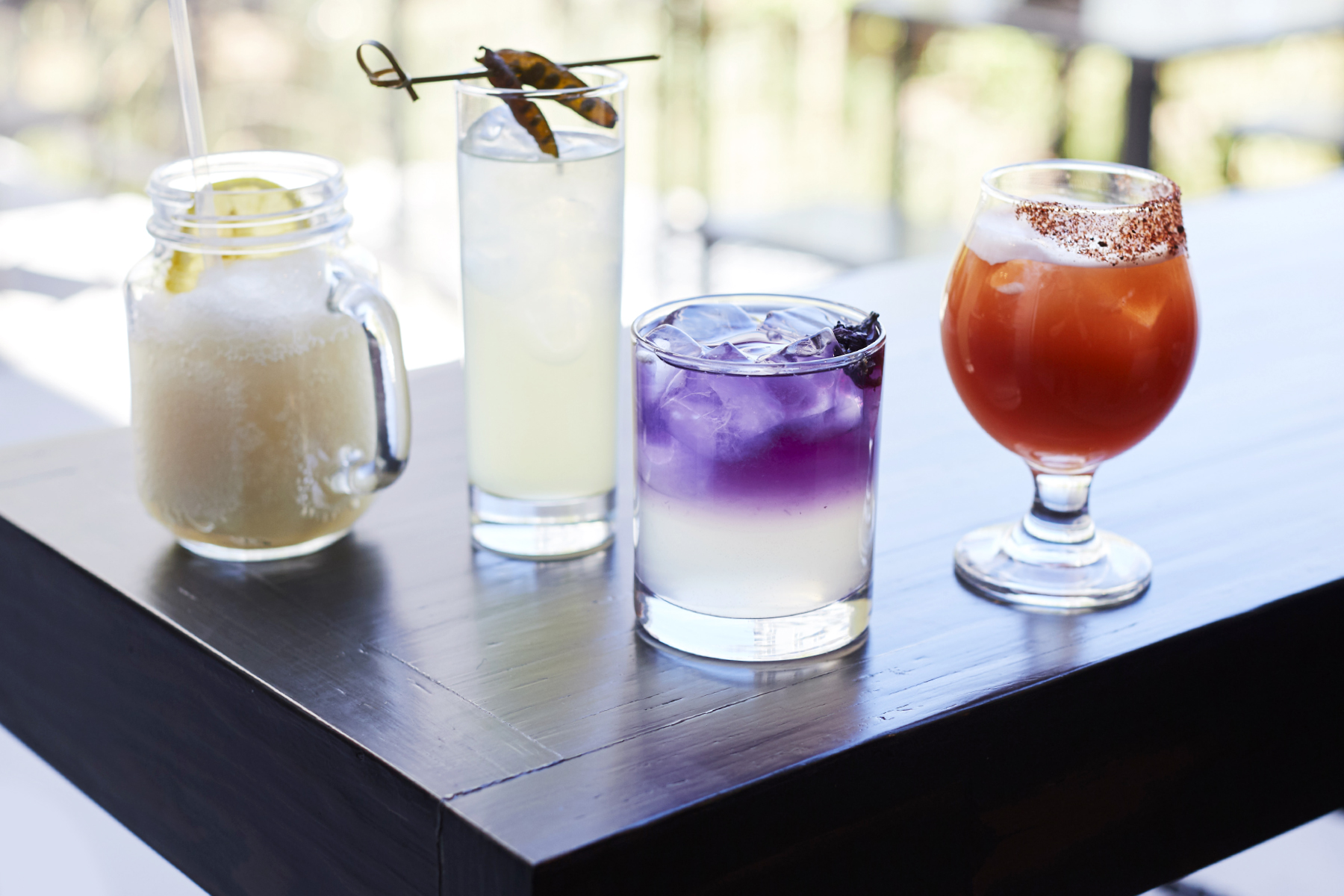 Smōk barbeque is open at the Source Hotel, 3330 Brighton Boulevard, for breakfast from 8-11 a.m., lunch and dinner from 11 a.m. to 10 p.m. and for happy hour from 3 p.m. to 6 p.m., daily.