As people continue flocking to Colorado, historic neighborhoods and townships continue to be threatened by development that sacrifices past for profit. With seemingly no end to the boom, it seems inevitable that histories will continue to be lost, preserved only by those few who remain to tell the tales.
The old mining town of Leadville, which rests in the shadow of Mounts Elbert and Massive, the two largest peaks of the North American Rockies, may be an exception to this trend.
You won't find a flashy Pearl Street or 16th Street Mall in Leadville. Instead, you'll find rustic shacks on the verge of collapsing, houses coated with peeling paint, and a Main Street that looks like a snapshot of a century past, with saloons and theaters dating back to the late 1800s. And its residents wouldn't have it any other way.
Nevertheless, change is coming to Leadville. There's a cool coffee shop, a brewery and a general intrigue about the "Two Mile High City," which stands as the highest incorporated US township at 10,152 feet. Amidst the changes, a new project called FREIGHT is well underway.
This slideshow requires JavaScript.
FREIGHT is a family's effort to transform an old, abandoned train depot into an events center while preserving and respecting Leadville's unique history all the while. Leadville resident Elsa Tharp is spearheading the project. She discovered the crumbling structure in 2015 with her parents, Nanon and Dave Anderson of Anderson Hallas Architects in Golden, and saw worlds of possibility. They dreamed of revitalizing the large wooden building's crumbling infrastructure into a space that would serve the Leadville community. In 2017, they purchased the old depot, and they have been revitalizing it ever since. 
FREIGHT sits up over Main Street, along the track of the historic Colorado and Southern Railway, which operates today as a tourist loop. The building served Leadville through the years as a depot for transporting minerals and materials to Breckenridge and Denver and, after the railway closed, as a storage house for long-running Leadville company Smith Lumber. After Smith Lumber closed shop in 2014 after nearly 12 decades of operation, the building sat idle, its history sinking alongside its ceiling into distant memory.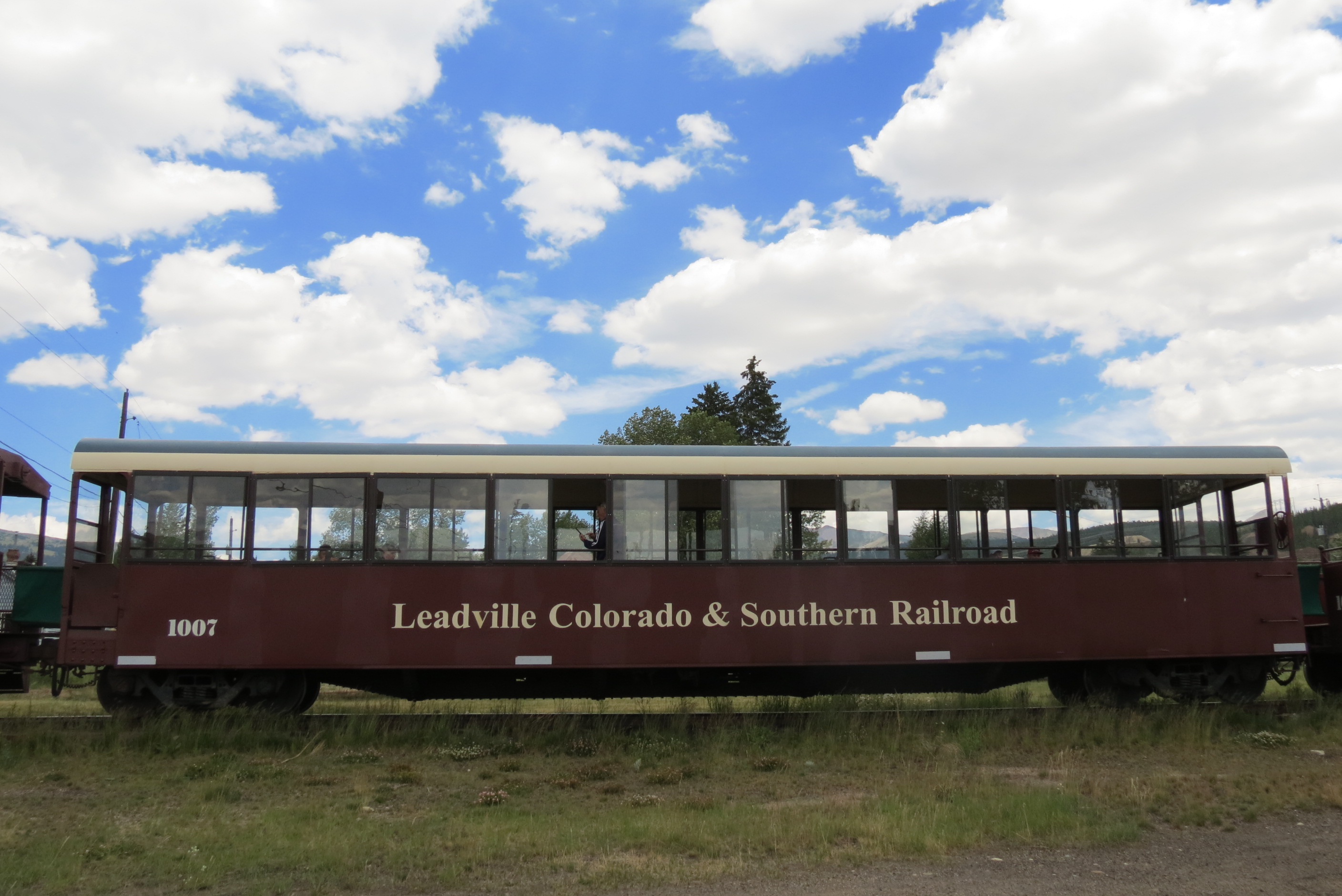 Most cities would tear it down. But Leadville is different. Its residents will fight to keep structures from being destroyed, even if those structures don't serve an obvious practical purpose. They will keep a dilapidated shed, just because it once played a role in Leadville's history. As Tharp observed, "Leadville's residents are really good at anchoring down and protecting things just because they're old."
One might pass off such an approach as excessively conservative, but amidst the ever-accelerating changes sweeping the Front Range, it's refreshing to visit a place that preserves its history, a history inextricably connected to the luster of the Wild West. While the Wild West has been reduced to gift shop memorabilia and metal statues on well-paved walkways of places like Golden, it feels alive Leadville.
Tharp feels the same way, and with FREIGHT, she's intent on honoring that wild history. Its presence serves as a physical reminder of the four railroads that once traveled through Leadville, all of which were central to the mining history that gave the town its name. In its "golden age" of the late-1800s and early-1900s, when prospectors discovered a wealth of gold, silver and ore in the California Gulch, Leadville was Colorado's second largest city, behind Denver, with a population that reached over 30,000.
In that golden age, State Street — which survives today as 2nd Street — became a notorious hangout for gunslinging outlaws like Doc Holliday and Jesse James. Dozens of saloons, dance halls, gambling houses and brothels lined the road, bustling with outlaws and prostitutes, both key pioneers of the frontier. Leadville established a reputation as one of the most lawless towns in the west — its first city marshal was reportedly run out of town within days, and his replacement was shot dead within a month.
Gradually, Mayor Horace Tabor established relative order, hiring famed gunman Mart Duggan as marshal. With the building of the magnificent Tabor Opera House in 1879, Leadville drew people from far and wide to experience the Opera House's magic. Among its most famous guests were Harry Houdini — whose trap door can still be found on the stage — and Irish writer and playwright Oscar Wilde, who passed through for a highly-publicized lecture in 1882. Last but not least among Leadville's legends was Margaret Brown, better known as "The Unsinkable Molly Brown," who famously survived the Titanic long after having established tremendous wealth through her husband James Joseph Brown's Leadville mining endeavors.
As Tharp detailed Leadville's history, she was overcome with a spirit of joy. But her love of Leadville's history does not stop at the abstract telling of tales. With FREIGHT, she is making the history as physical as possible, going so far as to honor it at a structural level. Original windows have been kept in place, even panes whose glass has been warped through the years. The paneling of one of FREIGHT's walls was constructed with imprecise measurements, yielding boards of varying widths; in restructuring an adjacent wall, the FREIGHT team matched each individual panel's width, despite the fact that modern technology could have quickly and easily produced dozens of identical boards. Several walls were covered with graffiti. Instead of painting over it, Tharp and the FREIGHT team spent weeks ridding of accumulated grime in order to better highlight the markings. The graffiti has become especially significant, because due to the impossibility of accurately aging the building, the graffiti provides the best clues of the building's origin. The earliest markings cite dates of 1884, leading Tharp to believe that's when the depot was put into commission.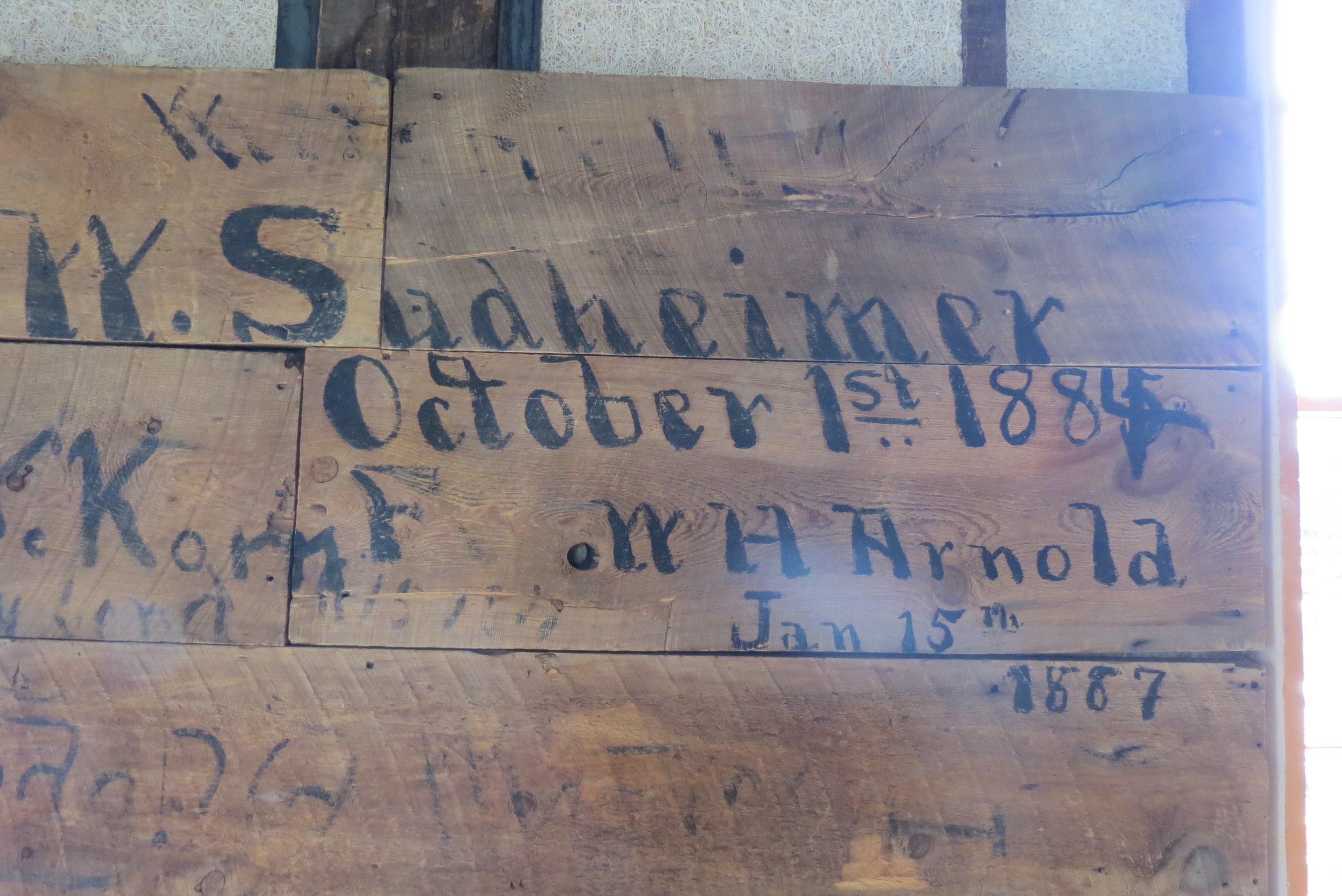 Tharp doesn't sugar coat the darker side of Leadville's history, however, nor does she ignore Leadville's economic climate, which has struggled ever since the Climax mine, the most significant in Lake County, closed in the '80s.
"When the mine closed, it changed a lot of things for Lake County," she said. "We went into a huge depression. A lot of nonprofits were started then because suicide went up, homicide went up, domestic violence went up."
Roughly 30 percent of residents lost their jobs. Further, the water sources were so contaminated from the mining that in 1983, the California Gulch became one of the EPA's first Superfund Sites, a program set in place to clean areas contaminated with hazardous pollutants. Today, it is still considered "Not Under Control" by the EPA. Nevertheless, the area is very livable, and the Climax mine reopened in 2012.
While honoring Leadville's history is a high prerogative, FREIGHT's core intention is to serve the community. Currently, there are no places in Leadville where large groups of people can gather for ceremonies like Bar Mitzvahs and First Communions, forcing residents to travel to Silverthorne and Georgetown. FREIGHT will provide residents with that space. Further, it will host free community events with the intention to bring people together. Sure, it will get booked out for weddings receptions and reunions — and it will be pretty awesome, given that Tharp is currently searching for an old train car to transform into a bar — but community will hold precedence over profit.
"The goal is not to come with an agenda," Tharp said, "but to ask, 'Hey Leadville, what do you want to see here? Let's do it together,' and to really make this a reflection of the community."
This slideshow requires JavaScript.
As large-scale as the depot revitalization is, it is only Phase 1 of a 3-Phase operation. Phase 2 will bring about 10-15 cabins on the property, which Tharp sees as another opportunity for philanthropy. Noting the rise of Colorado housing prices sweeping steadily into Leadville, she recognized the need for affordable housing, especially for those moving to serve the Leadville community through professions like teaching and nonprofit work. For nine months of the year, FREIGHT will rent several of their cabins to these people who need affordable rent.
"Every one of the cabins will have a different character," Tharp added, "because we're using all the salvaged materials we've been collecting to build them." The literal fabric of Leadville's history is giving rise to its newest structures.
Phase 3 will involve sectioning off 10 properties on the Western side of the land. Beyond that, no specific Phase 3 game plan has been made.
"This is a labor of love," said Tharp. "The amount of resources that we put into this building, FREIGHT is never going to earn back as an events center. It's a gift of preserving Leadville's past, a gift of creating a space where people can meet and celebrate that history."
Gradually, the community is getting on board. Many still do not understand it, perceiving the vastness of the project as a threat. Tharp believes this degree of skepticism is healthy.
"It's a cautious group. But the people who do understand what we're doing are on board one hundred percent." Included in that group is the Leadville Historic Preservation Commission, who described the project as "an important step in the right direction for Leadville and for Colorado."
History preserved through stories has a way of fading over time, especially as new buildings take the place of the structures that grounded that history. With the right level of vision and respect, developers can maintain a place's history while still serving the needs of a community at large. As historic regions of Colorado continue to be overrun with profit-driven development, FREIGHT serves as a model of integrity and respect for a time that once was and a time that now is, both of which inform the state's fascinating, ever-evolving identity.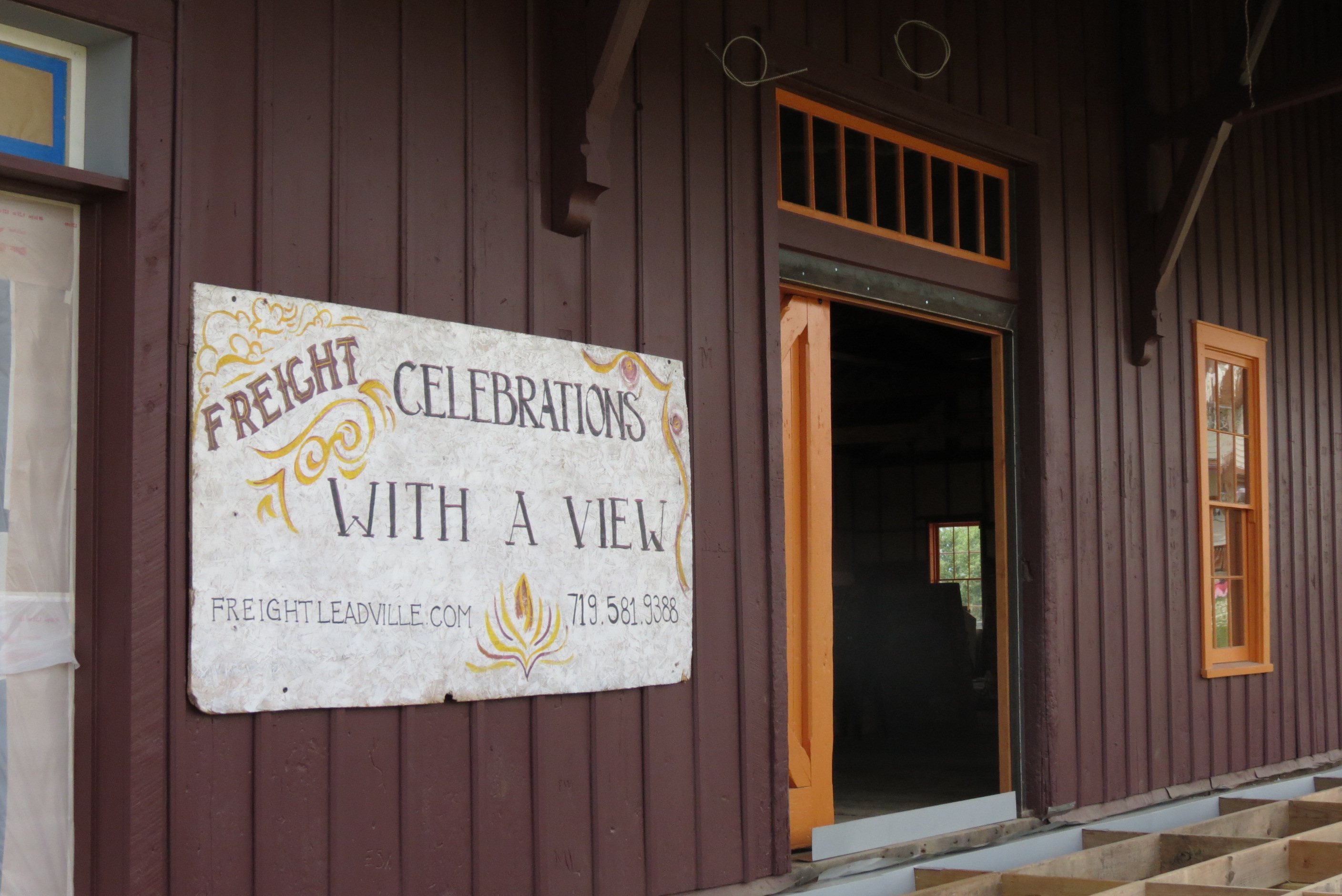 FREIGHT will host its first event on August 25, and from then on, it will be open to the public. To celebrate its opening, it will host a Grand Opening Party on September 22.
All photography by Sean Lawlor, unless indicated otherwise.