Boulder was alive with vibrancy Saturday night as Dead & Company made their way to Folsom Field Stadium. July 14 marked the finale of Dead & Company's "Summer 2018 Tour." The new group that consists of prior members Bob Weir, Mickey Hart and Bill Kreutzmann alongside John Mayer, Oteil Burbridge and Jeff Chimenti are reanimating the legendary Grateful Dead — with no sign of slowing or stopping.
The performance began with a sense of urgency, determination and excitement as "China Cat Sunflower" rushed people into the stands to claim their spot to dance. Likened to a crazy quilt made of stars, the garment flowing in a dream night wind — we swayed to the silken tones and sonic flourishing of the on-stage ensemble.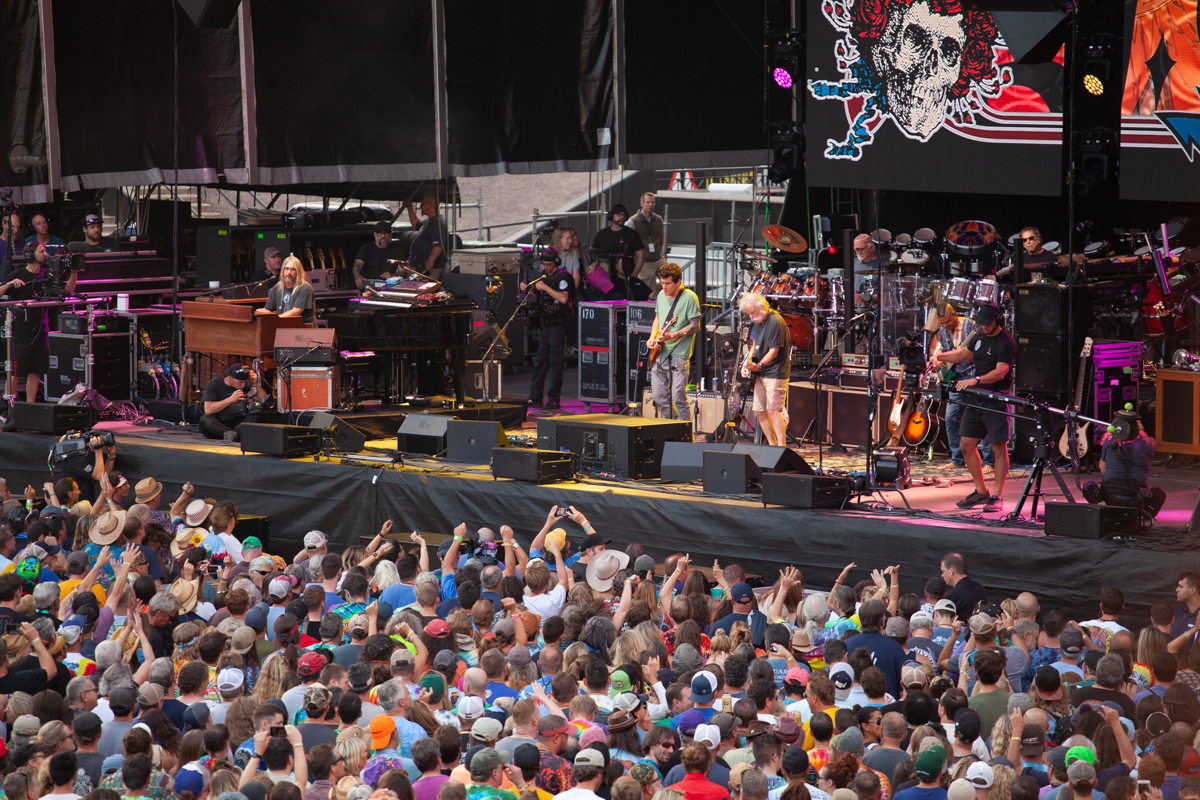 A vigorous, inventive and unpredictable evening — Dead and Company took us on a journey— one that carried us home with their classic hits while taking us to the strangest of places with fresh and original improvisation. A fusion of multiple songs together — namely "Sugar Magnolia" and "Sunshine Daydream" —entranced the crowd, shining as a hallmark of achievement and leaving us wondering how a band could create such a distinct sense of familiarity and frenzy at once. I guess that's why they call it "Grateful Dead Family."
Saturday night was a massive family reunion — unpredictable yet invoking a spirit of homecoming. The Dead both brought us into ourselves and drew us out. Breathing deep, we danced, losing ourselves to the rich rhythms and textured talent of their musical expertise.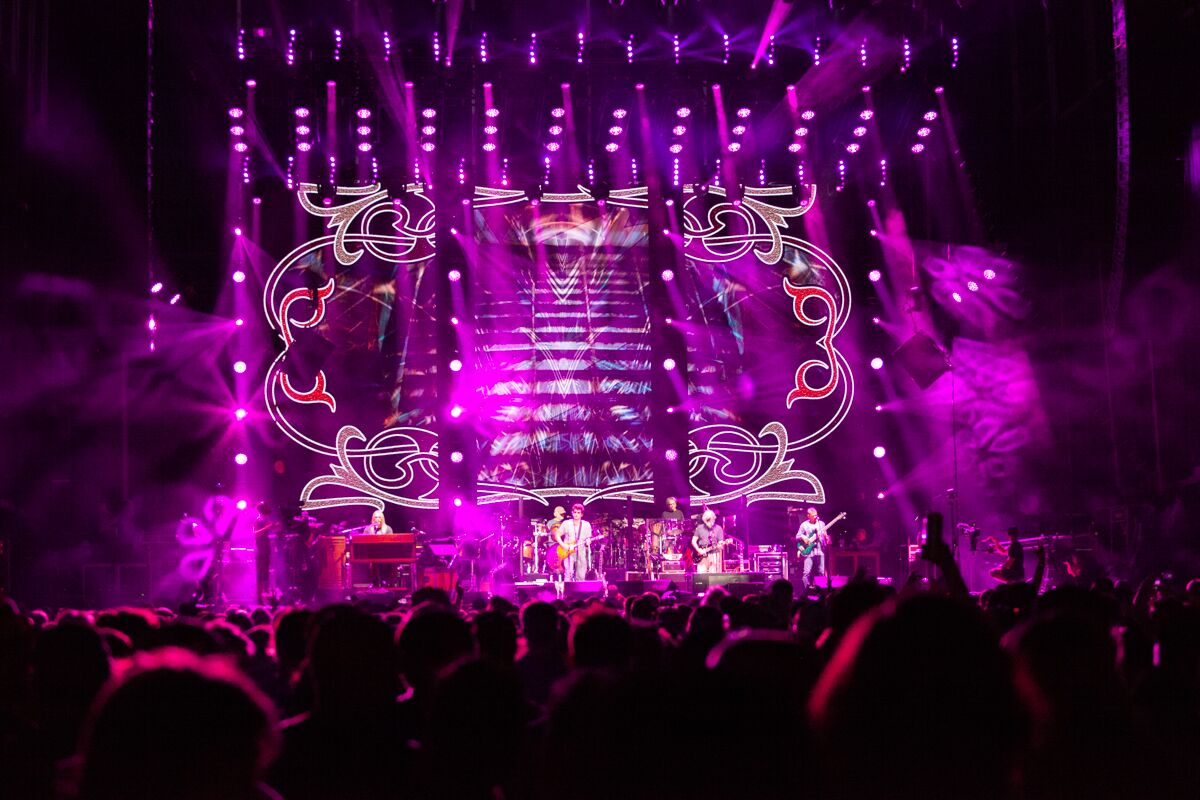 As the daylight danced away and the sun made its decadent descent over the stadium — an eerie strangeness overtook the crowd. Kreutzmann, Hart and Burbridge boosted the bass and began beating out a slow, deliberate rhythm on the dozens of various percussion instruments scattered across the stage. As the excitement built  — the trio collaborated on a 15-minute improvisational drum performance. What appeared to be unplanned and spur-of-the-moment was absolutely enthralling. We sat back — enchanted by the experimentation.
The lights projected onto the crowd were intentional and thoughtful, massaging the eyes of the onlookers before darting back onto the stage to create an entanglement of experience. Fans were led to imagine the lights as an instrument in their own right. What followed was an ease into their most spacious sequence of the evening.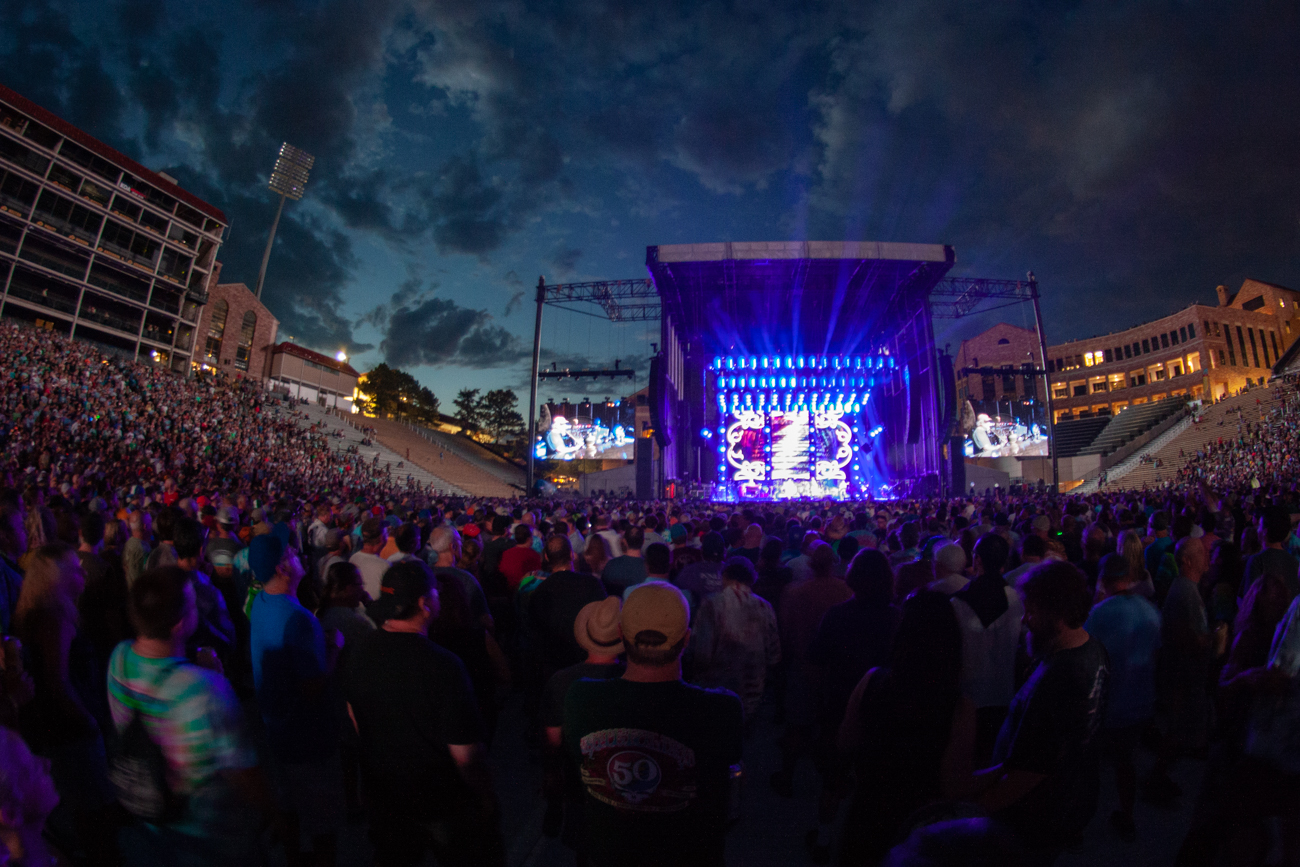 After probably half an hour of this ambiguous canticle we expected an upbeat crowd-pleaser to begin — instead, we were brought back to where we began with the jam "The Other One." Weir's voice soared into the sky and shocked the crowd with the strength of its powerful utterance. Most would like to think Mayer to be the featured vocalist — but Weir certainly stole the spotlight Saturday — enterprising ample opportunities to show off his talent.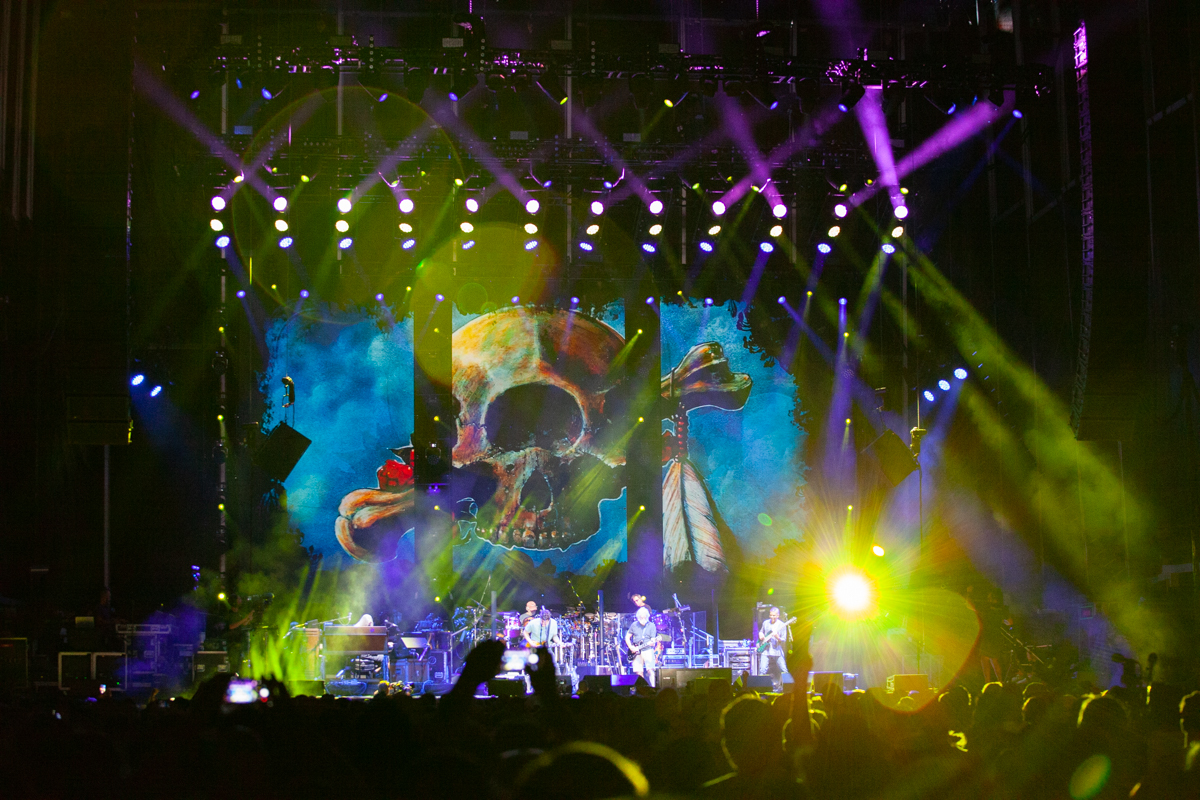 "Sugar Magnolia" was the final track played before their double encore, featuring "Uncle John's Band" — one of the band's most well-known songs and one of The Rock and Roll Hall of Fame's 500 Songs that Shaped Rock and Roll. Then, as a rare rose in the garden of their summer tour — the group broke out into "Ripple." This song, chosen as the finale — perfectly summates the beauty and complexity of human experience into a four-minute rock-folk jam. We fully appreciated the band ending on one of Jerry Garcia's most adored tributes.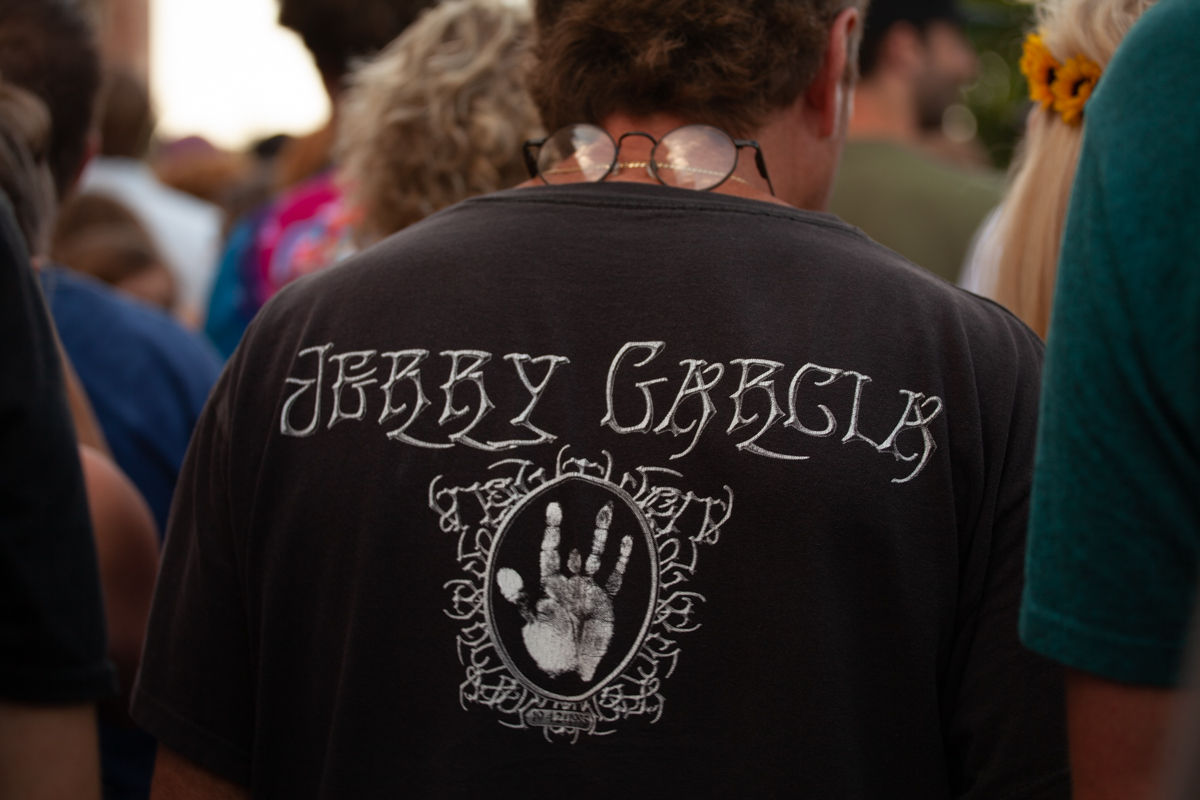 Set 1:
1. China Cat Sunflower
2. I Know You Rider
3. Shakedown Street
4. Brown-Eyed Women
5. Althea
6. Cassidy
7. One More Saturday Night
Set 2:
8. Scarlet Begonias
9. Franklin's Tower
10. Fire on the Mountain
11. He's Gone
12. Jam
13. The Other One
14. Drums
15. Space
16. The Other One
17. Days Between
18. Sugar Magnolia
Encore:
19. Uncle John's Band
20. Ripple
All photography by Zena Ballas. Check out our full gallery here.