There is something special about shopping vintage. You can transcend the boundaries of time and place and become part of a bygone era through fashion. The mysteries of who wore the clothing before and what their life was like are stories that may or may not ever be told, but they are the beginning of something new that is entirely up to you to create. Meek Vintage is a mecca for those looking to tell a story through their wardrobe. The shop carries an array of vintage items including clothing, accessories, home goods, plants and apothecary items with an ethereal, nostalgic vibe.
Owner Kelly Meeks opened her brick-and-mortar store almost three years ago after seeing a large demand for her vintage Instagram shop. She takes road trips to discover the perfect vintage pieces so her boutique is a goldmine for unique yet trendy items. Denver has needed a fresh take on vintage shopping and Meek Vintage is the answer.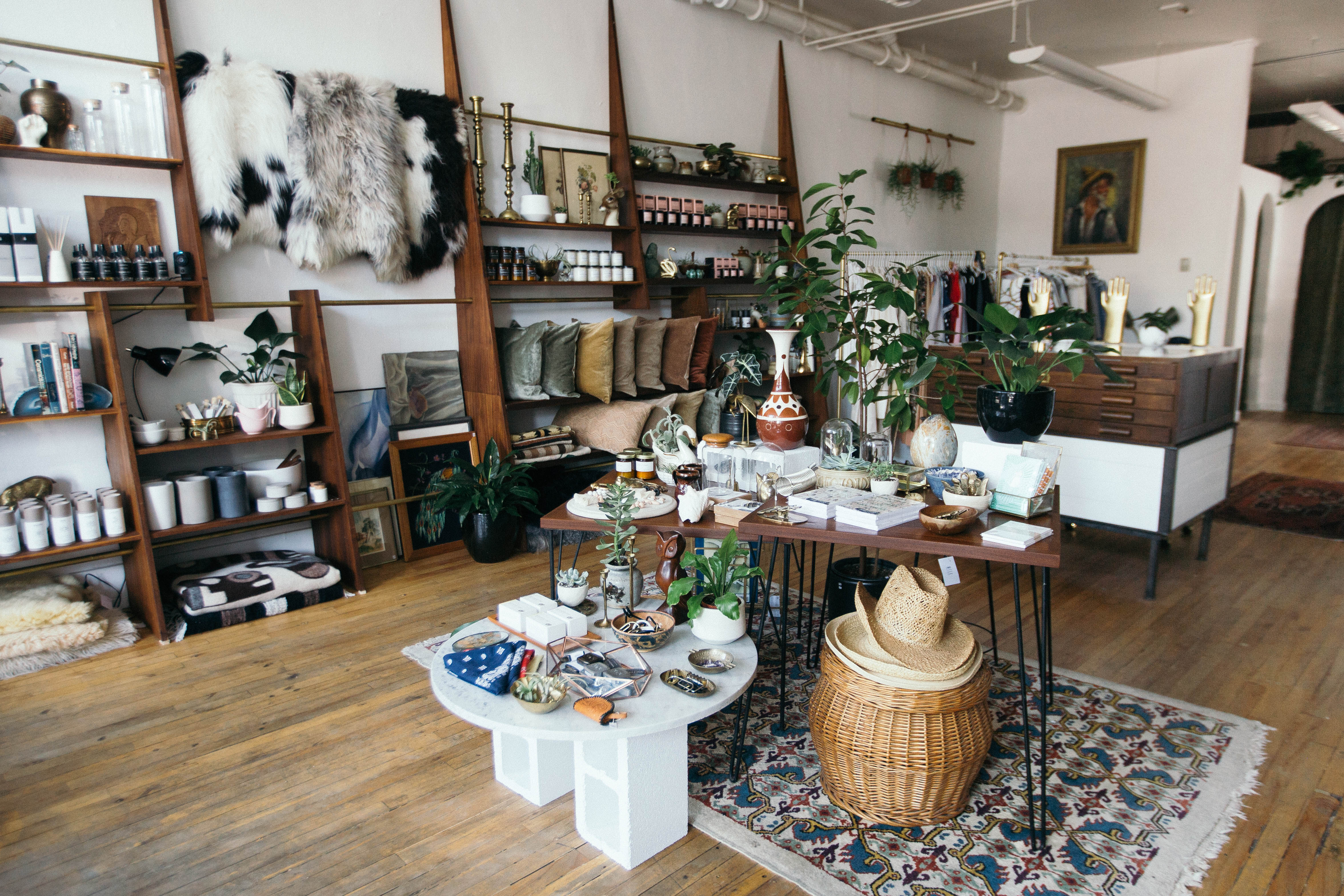 303 Magazine: What led you to start a business selling vintage items?
Kelly Meeks: I have always been into vintage personally. I grew up thrifting and finding one-of-a-kind items for myself, so I started an Etsy store in 2008 and started selling that way. I was also part of a collaborative store in Arizona called GrowOp. When I moved here from Arizona about four years ago, I had the idea to do a more curated Instagram shop. I started having my daughter, Emma, model for my Instagram shop and we would shoot styled photos. I did sales twice a week on Instagram with a set time, and people would comment on what they wanted to purchase. From there it really started taking off and gaining momentum, so I decided that it was good timing [because] this space came available and I just felt that it was time to take the plunge and do it.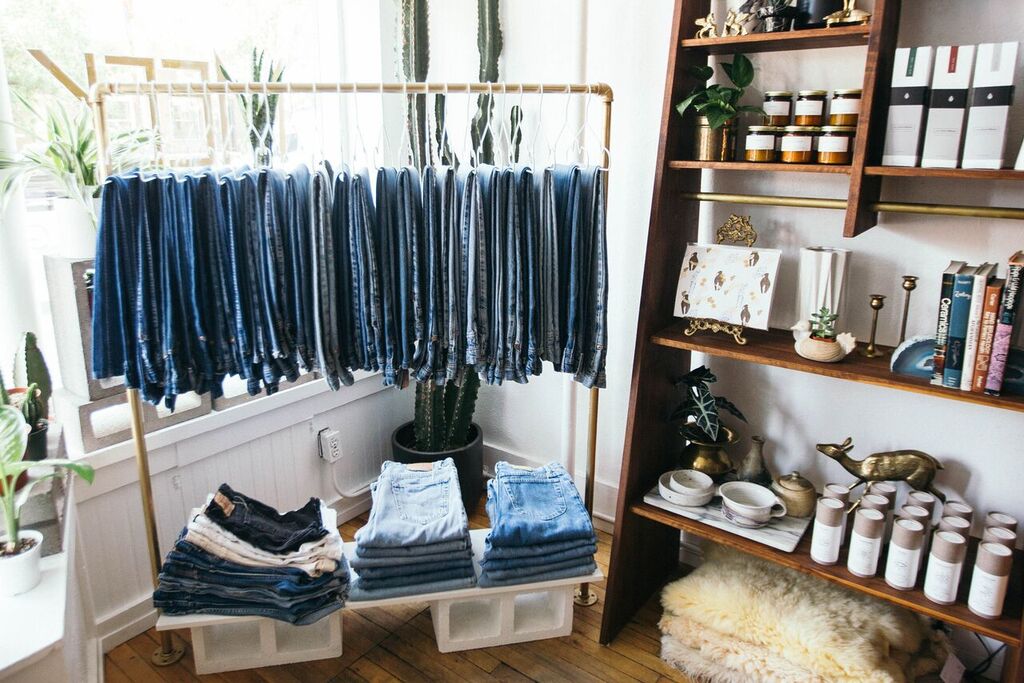 303: Where do you draw most of your inspiration for your product line and store setting?
KM: I truly just buy what I like. In the beginning, I used to buy anything vintage, but as time went on I [thought] why would I be selling something that I wouldn't wear myself or put in my house? So now that I am more particular about what I purchase, it curates itself based on my taste. It does make the process slower and more time consuming, but I want the shop to feel modern and on-trend and not overly vintage. I love vintage though, so I want those elements to still be there.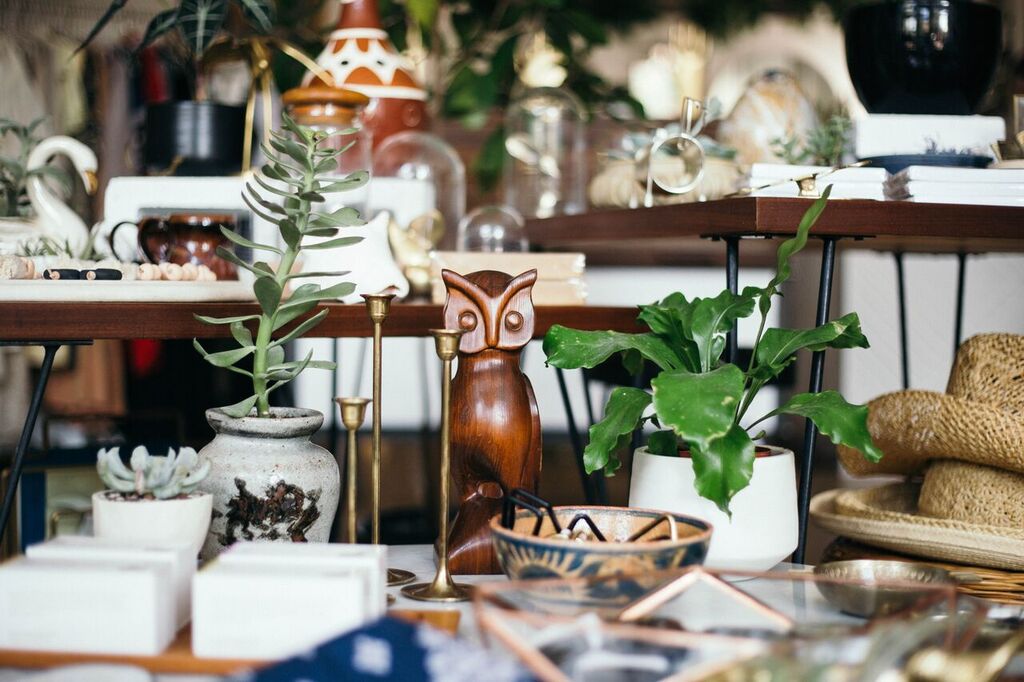 303: Describe the atmosphere of shopping at Meek Vintage.
KM: I hope that it feels welcoming and current but with a sprinkling of vintage and things that are nostalgic. It definitely flows out of my personal style. I really do mix a lot — my home is a mix of mid-century modern, boho and art deco. I like to combine those three things.
303: Have you seen any changes in the Denver vintage fashion industry in the last few years?
KM: So much. Mostly in the fact of sourcing, because when I moved here four years ago it was like a goldmine. I was finding almost too much. It seemed as if it wasn't tapped into very much, and now it is a lot harder to find vintage clothing. I'll go on road trips to different areas and find things that maybe I couldn't find in Denver. It's the ultimate treasure hunt.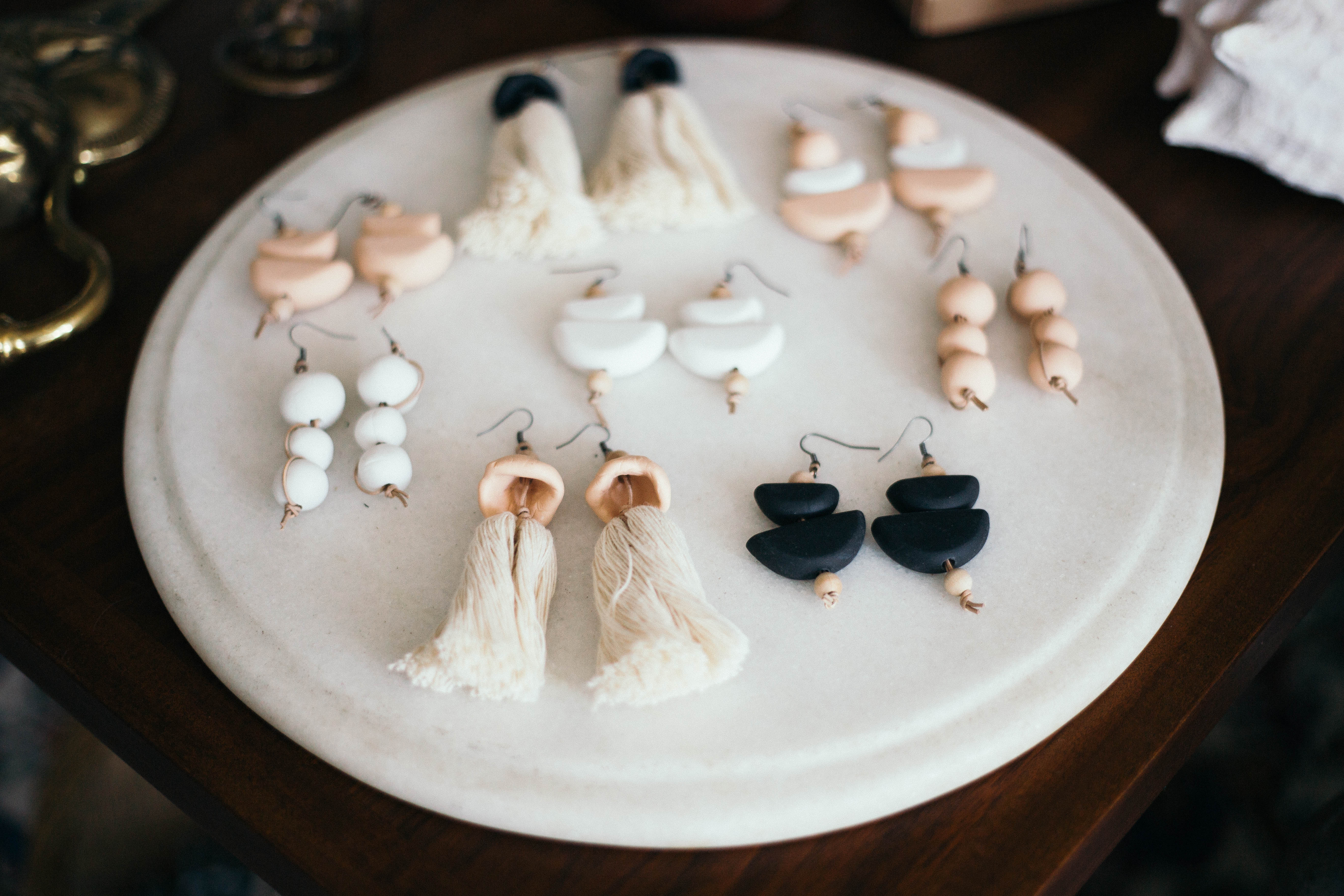 303: Where do you travel to find vintage pieces and how often?
KM: Since I am from Arizona, we travel back and forth from Arizona quite a bit. I'll do New Mexico, Arizona and California. We've driven as far as Portland and hit cities in between in Utah and Idaho. I have a trip planned to go to Oklahoma and St. Louis. I just go all over the place. [I travel around] four times a year for the actual road trips, and then I do a lot in Colorado.
303: What is the most unique vintage item you have found in your travels?
KM: The gold and glass flower table by Arthur Court that I have in the store right now is pretty special. [I found it] just a couple weeks ago. It's the "Gilded Lily Side Table" from the '50s. It is one of the more high-end items we have at the moment. We try to keep the prices very approachable, so it is important to me to stay within reason. Customers say that they love to come in because they feel very comfortable and can find things within their budget.
This slideshow requires JavaScript.
303: What is the biggest challenge you face when running your own store?
KM: Time management. I love what I do so much, I can find myself working 50 to 60 hours per week, which can be hard on my body and family. I would say that is the biggest challenge — managing time and getting everything done that I want to do.
303: What advice do you have for shoppers when searching for a great vintage find?
KM: Go with what speaks to you and follow your instincts because sometimes people overthink it too much. If you just go towards what feels like you and what you're drawn to then it's going to work. If it's really speaking to you and you know it's one-of-a-kind, get it and you'll figure it out.
Meek Vintage is located at 39 W 11th Ave., Denver
All photography by Bridget Burnett