ARISE is just around the corner. Before we all pack our bags and head to Sunrise Ranch for one of the most Colorado-centric weekends of the summer, let's take some time to reflect on the acts we want to see. Any time a lineup is this fun, the three-day excursion will pass by before you know it, and post-festival blues are all too real.
In order to cut down on the FOMO, we have helped you out by showcasing the Colorado acts we are not going to miss. The following 15 bands are well-known for their good times and we want to be a part of it. Check it out.
That Damn Sasquatch
You have to see them to believe it! That Damn Sasquatch will be bringing bluegrass favorites to the hot summer stage, with the four members strumming away to keep your booty moving. If you have not had the opportunity for a Sasquatch sighting recently, there are a few chances before ARISE. However, their festival vibes are sure to be on point and you will not want to miss their set.
Proximity
Returning for a second-year in-a-row, Denver-based duo Proximity is throwing down at ARISE. Having been making music together for over 15 years, Proximity's Graffik and Provoke have made a name for themselves on the forefront of Colorado hip-hop. We're excited to see what they have in store this year — which already includes a performance in Denver at the ARISE pre-party on August 2 at Larimer Lounge. – Contribution by Tyler Harvey
Bass Physics
One of Denver's most cherished producers is Bass Physics, real name Arja Adair. Adair masters the art of mixing hip-hop, rock and electronic, catering to Colorado's ever-growing love for EDM fusions. Having made a name for himself in the festival circuit over the last few years, it is safe to say that he knows how to rock a set, and ARISE is certain to be no different. Be sure to put Bass Physics on the docket for your "must-see" list.
Rat Doctor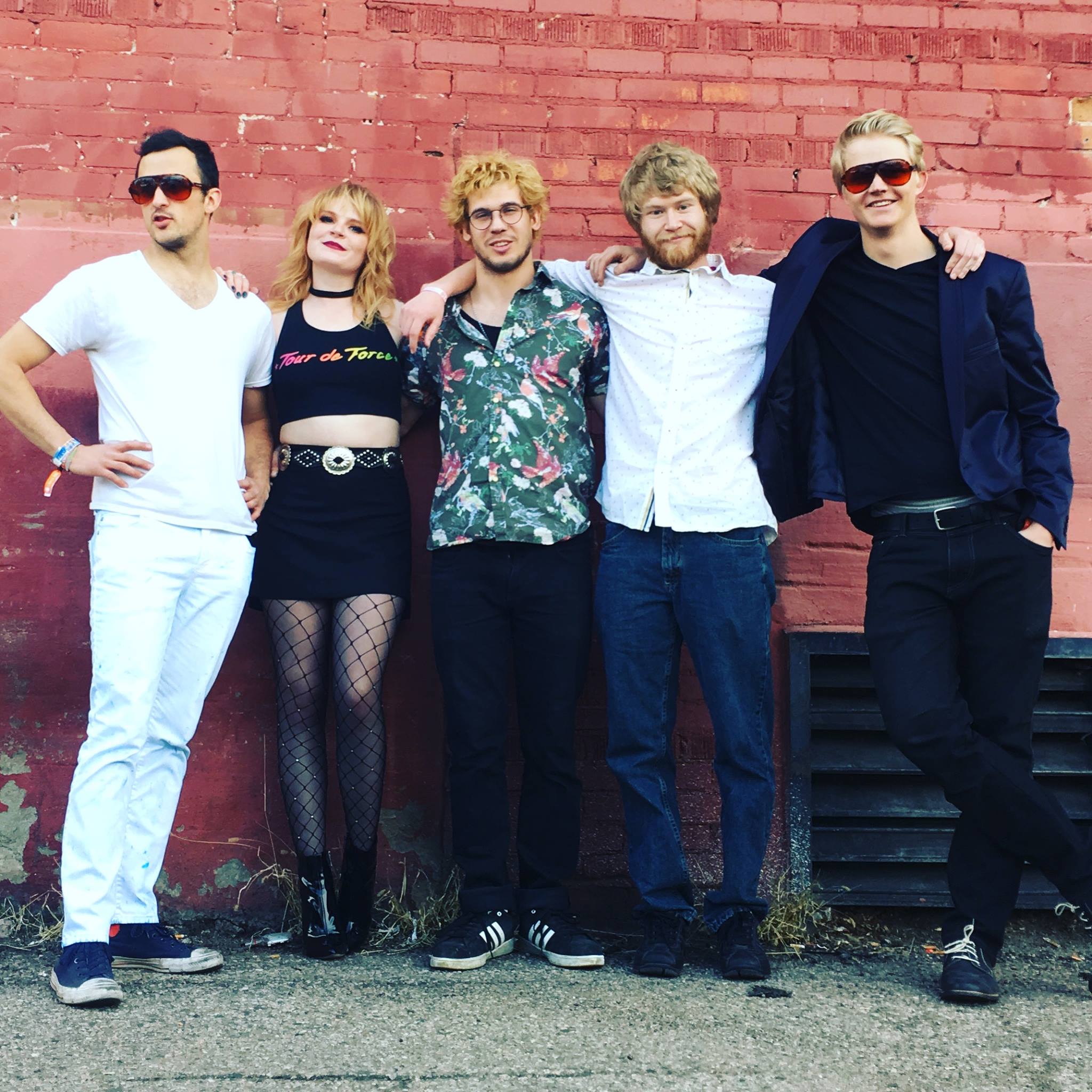 At ARISE, the doctor is in. The Fort Collins quintet, Rat Doctor, is sure to get fans moving with their quick-paced psychedelic-rock sounds. Self-described as "a little bit of yeah [and] a little bit of yes," their tunes will cater to everyone while enjoying the sweltering heat in August. Check out their "rat tracks " before the set to get 'ratastic.'
Xiuhtezcatl
Xiuhtezcatl Martinez is remarkable for all that he has accomplished under the age of 20. The hip-hop artist is not only an environmental activist and youth director of Earth Guardians, he also just released a book, We Rise. The young star uses his connection with the Colorado landscape as his muse to spread love and inspiration to his followers and is sure to prompt us all to make changes with his set at ARISE. Fun fact: Martinez was one of the 21 plaintiffs who opted to sue the federal government and Donald Trump administration for failing to act on climate change. Swoon.
Eminence Ensemble
It's the middle of a lengthy three-day festival and you are looking for something completely different, yet totally and quintessentially Colorado. Well, look no further than Boulder's Eminence Ensemble. The impressively energetic sextet couldn't commit to one genre and vibe if they tried, which is perfect for the eclectic fan. The group is constantly joining the stage with huge acts, so they know what they are doing.
Spectacle
Ah, Spectacle. That dreamy trio that you can catch all over our musical city. It is no surprise that they are one of our bands to catch because they bring such an interesting voice to an oversaturated genre. The talent each member shows off by rocking the guitar, violin, percussion and more is awe-inspiring on its own — even before the epic jams take over and leave you wanting more. The group knows how to build up a crowd, so make sure you're in it.
MountainUs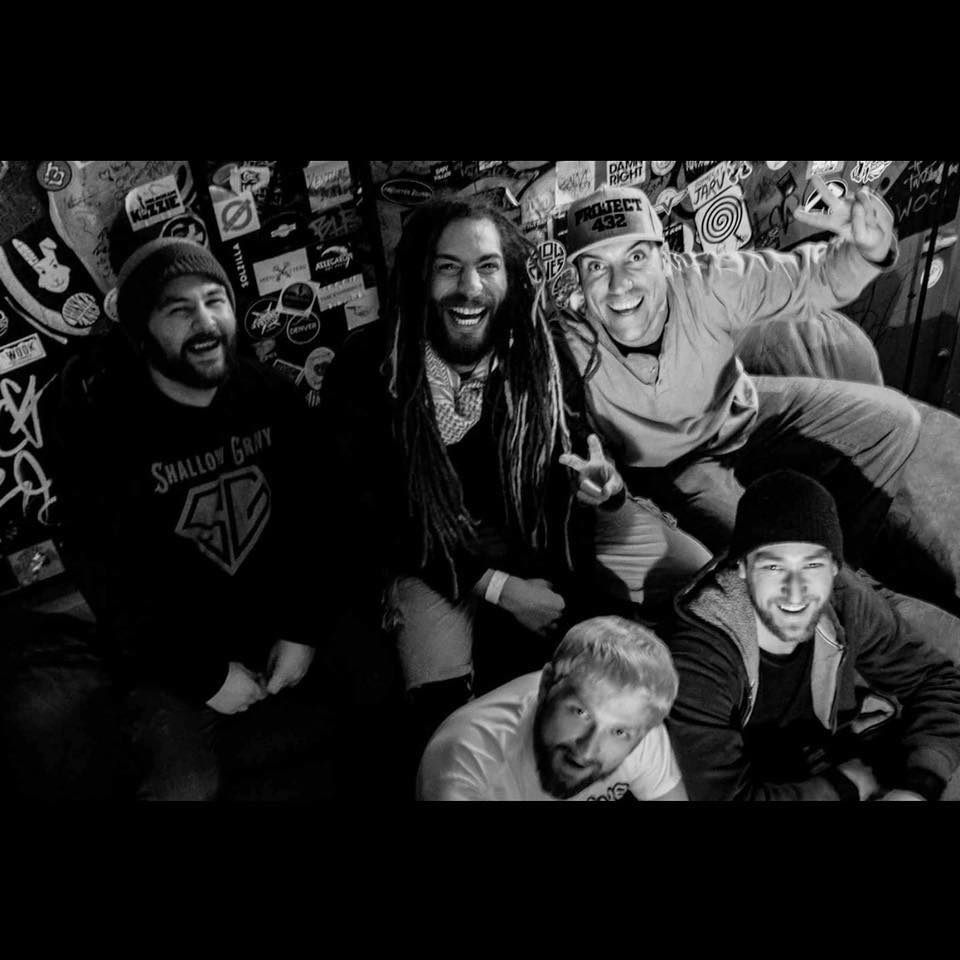 Maybe you've never thought of MountainUs before, but they've thought about you. This band is all about the crowd, and they could not be more thrilled to expand their audience to ARISE. Five guys can make a really big sound, and MountainUs has the stage presence large enough to match it. As their name would suggest, they are here to unify mountain music fans, so allow yourself to become one with their reggae-tunes.
Dynohunter
If you aren't ecstatic to catch every Dynohunter show you can, are you even from Colorado? The trio of Boulder natives, consisting of Clark Smith, Nic Thornsberry and Fred Reisen, entice their audiences with a sweet mix of electronic and organic sounds. The live saxophone, bass and drums separate them from the other house gods, and ARISE will be the perfect place to worship.
Guerilla Fanfare
Sometimes you just need to be hit with a slab of brass, baby. Guerilla Fanfare is an entire festival of sound all on their own, with eight members and too many instruments to count. This band channels New Orleans with Colorado style and what could be better than that? They claim to have one goal, to get their listeners up and moving, so in our opinion there is no where else to be during this set.
Gasoline Lollipops
Is there a band that encompasses a Colorado festival band more than Gasoline Lollipops? I doubt it, as these guys make up the meat of so many local music showcases, it is not even a contest. And why not? With their highly energetic country-folk groove, it would be a shame not to track down where their set at ARISE and make sure it is part of your day. Just our recommendation, though.
Skyedyed
We have spoken a lot about Colorado EDM on this list, but very few acts in the state are currently making a bigger splash than Skydyed.  This trio sprouted out of Fort Collins in 2014 and in just a few years has hit several Denver stages and has even played ARISE before. Get your live rock-funk-jazz-electronic fix at their segment of the fest.
Dragondeer
No one can do Mile High psychedelic-soul like Dragondeer. The group just released their debut full-length at the Bluebird this March, which showcases their deep, gritty commitment to bringing rock and blues to our undersaturated city. Dragondeer has shared the stage with Nathaniel Rateliff & The Night Sweats, Shakey Graves, Drive By Truckers, Hot Buttered Rum, Leon Russell, Steel Pulse and more. Come to see what they can do on their own at ARISE.
Jyemo Club
ARISE has a lineup full of sounds from around the globe, and Jyemo Club is one of the most talented offerings of this kind. With a staggering lineup of 10 rocking musicians hailing from five different countries, this group is able to serve up a platter of eclectic music for any fan. They are only making a few appearances this summer, so be sure to catch them at ARISE.
Autonomix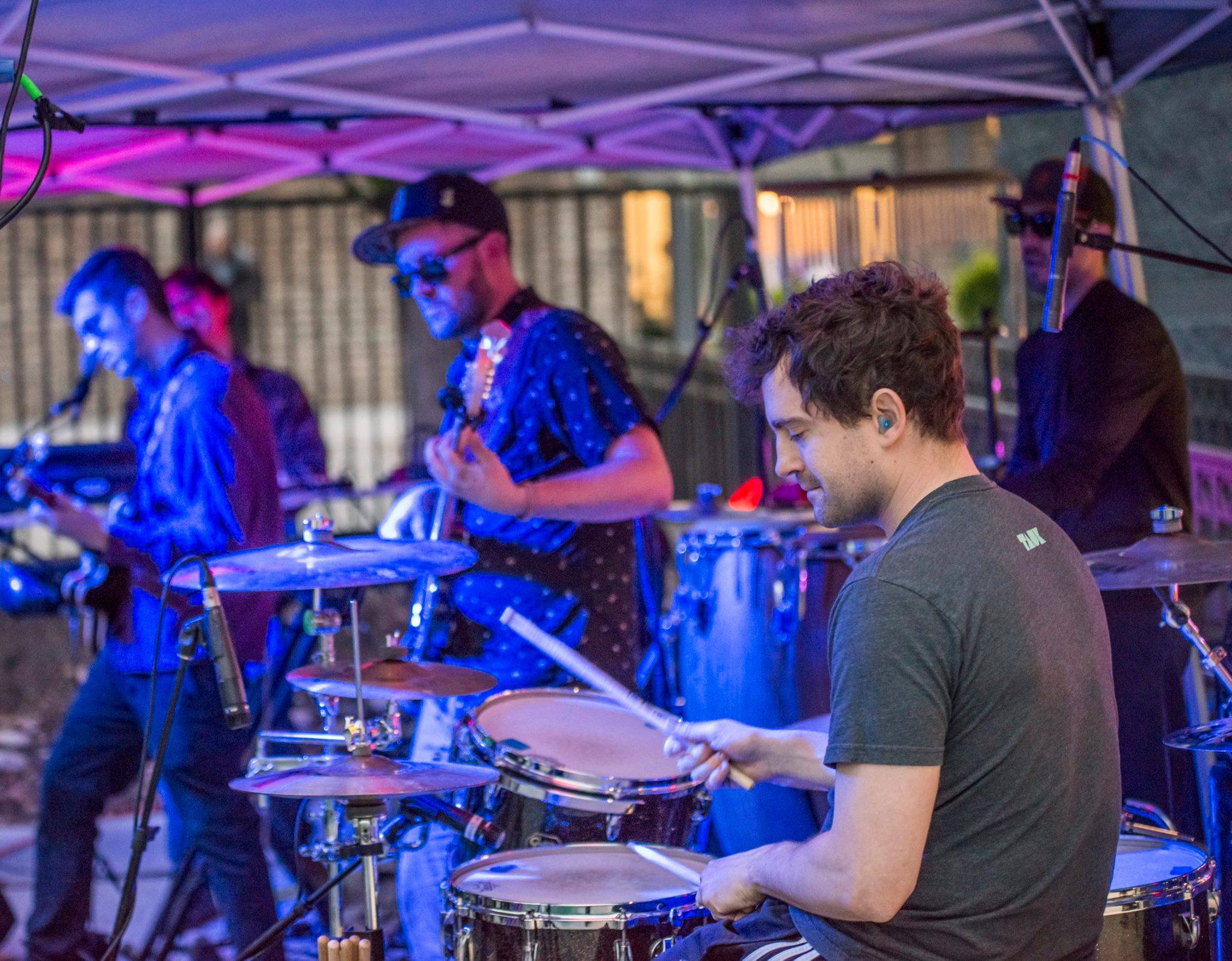 Autonomix is a high energy, Denver-based supergroup that only got together earlier this year. Zack Smith (Vine Street Vibes), Danny Littler (Greener Grounds), Jeff Pfannenstiel (Green Hit) and Josh Nermon (Pallasite Project/Coambient) will bring their vast array of talent and experience in rock and jamtronica to the ARISE stage. Do not miss this performance, as they are sure to blow up once the word is out.
Get tickets to and learn more about ARISE Music Festival here.