Denver's thought-provoking rock group The Hollow will host a unique listening party for their upcoming EP Contact. The listening party will take place at Skate City in Westminster. The Hollow is known for bringing to light hard-to-ask questions in life and bringing to mind some darker subjects so this '90's themed skating party should be a dynamic offset to their traditional vibe. The skating party will include an Illegal Pete's nacho bar, a Black Bottle Brewery keg, '90s tunes as well as skate rentals, concessions and games to keep all entertained. The group is also taking song recommendations to keep the '90s theme as authentic and nostalgic as possible.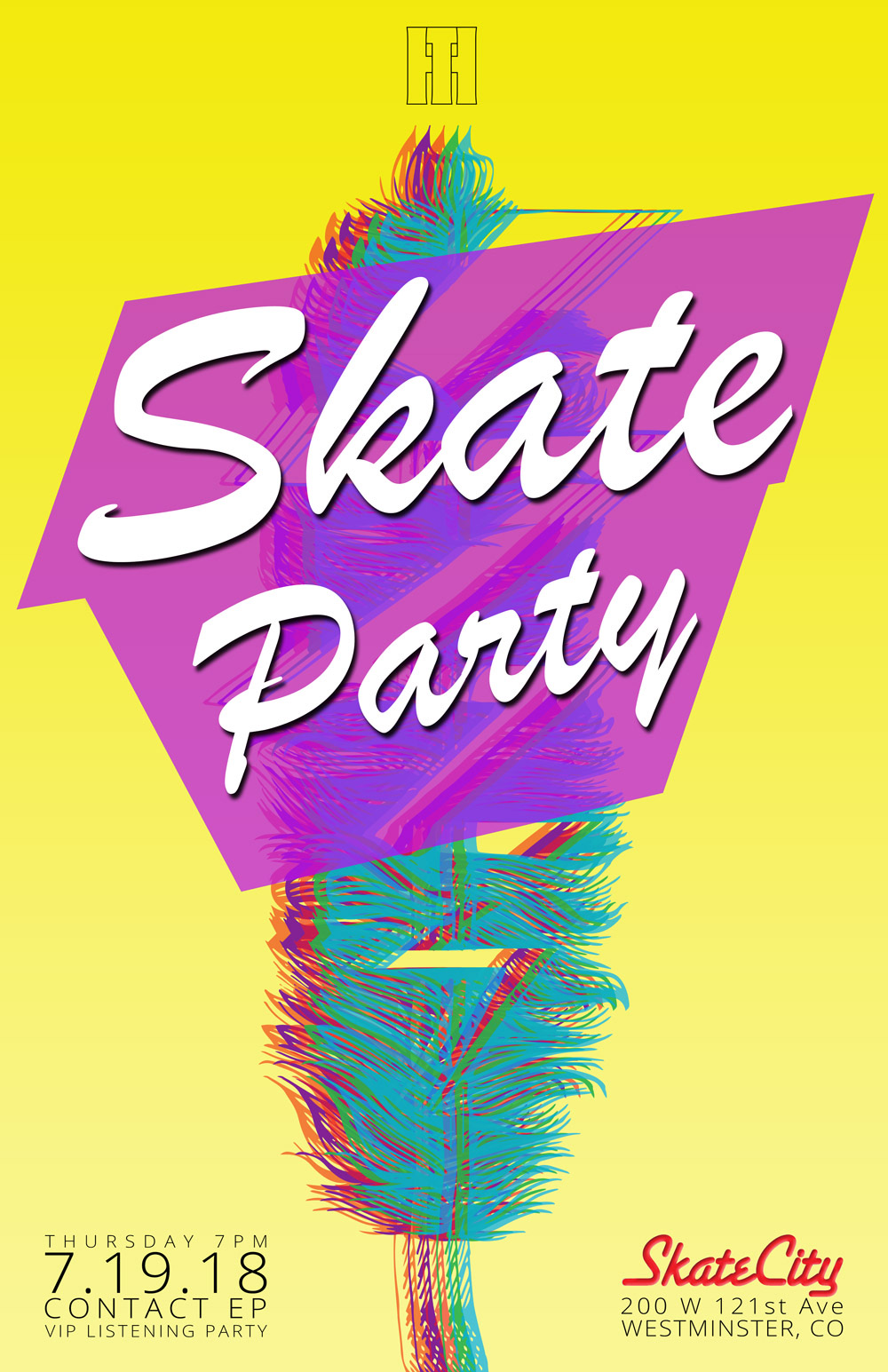 The name for their new album, Contact was inspired by a quote from Carl Jung, "The meeting of two personalities is like the contact of two chemical substances: if there is any reaction, both are transformed." The new album is recommended for those who like groups like Incubus, Thrice or The Dear Hunter, or for listeners who enjoy overall good, thought-provoking alt-rock music. The Hollow's intricate layering of guitars played over a strong rhythm creates a perfect backdrop for the group to display their equally intricate vocals and lyrics.
Catch The Hollow's upcoming performances at Bohemian Nights Festival on Sunday, August 12 and at the Levitt Pavilion on Saturday, September 8. Go here for tickets to the listening party.