Stephanie Carlson's big Denver break began when she started to debut her collections at the city's premier fashion showcases. She started Stephanie Carlson Designs in 2015 after graduating from The Art Institute of Colorado just the year before. Ever since, she has been expanding her brand with her sizing system of Sunny to Spicy, or zero to 24. Carlson's motivation came from listening to other women who have had inadequate experiences with fashion — never finding the right sizes or styles their bodies could rely on. Each one of her designs could be worn by any woman, with any shape — all that woman needs is confidence in herself. This year she introduced her Resort 2019 collection that featured swimwear and "unconventional" swim covers such as jumpsuits, jackets and wide-legged pants that encapsulated feminine edge with chain detailing in almost every piece.

303 Magazine: When was it that you discovered your love for fashion design? Where did your journey begin?
Stephanie Carlson: My journey started as a child when my godmother and I used to sew matching dresses for myself and my dolls. I used to love to play dress up with all my friends and even at times included my poor brothers. As a child, my education focused a lot on crafts and working with my hands — that never left me. As an adult, I began my career in corporate restaurant management and while I was good at it I never enjoyed it or felt fulfilled. That's when I decided to go to the Art Institute to get my degree in something I loved. I knew I had a talent that needed to be cultivated. I knew that there was something I could contribute to the world.
303: Your designs have one ingredient that shapes your entire brand — they are meant for women of any shape and any size. What inspired you to venture into plus size fashion?
SC: The inspiration began when I designed my senior portfolio. I did a lot of research and utilized my own frustration with finding quality clothes that lasted and could fit well. During that time, I also developed my aesthetic and that turned into my own line. I realized that if I was having these problems then I wasn't the only one. The further I got into my research the clearer it became that the plus size market was relatively untapped. There is nothing available aside from a few major retailers. It was then that I realized this was about all women and all sizes. I realized this is a necessity for women. I want to be a designer that will cater to all women. I want to make them feel special and will go the extra mile to produce clothing that has impeccable fit.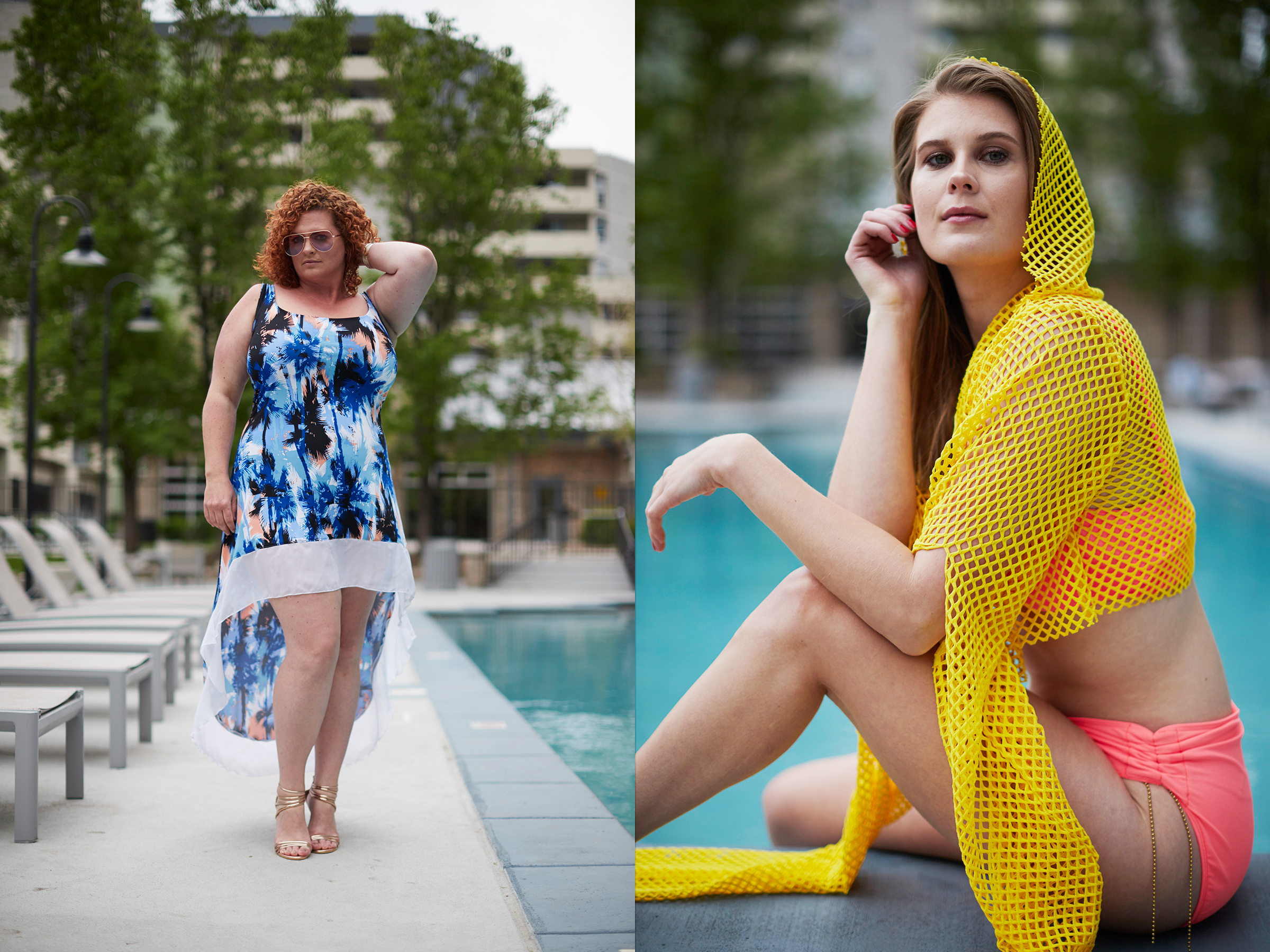 303: What has been the toughest part of staying true to your designs and how have they impacted the industry?
SC: There are some people who seem to think that I am promoting obesity. That is not the case. I am promoting body positivity, inclusivity and the option for women of all sizes to find high-quality clothing with impeccable fit. I want to fill a void in this market. The image of the industry has impacted so many women in such a negative way — in terms of body image — I am seeking to help correct that problem. I want to show women that they can be beautiful at any size, that they can wear beautiful clothes and flaunt what they have. I have chosen to market myself in the beginning in a certain way to make myself stand out and to do something different to make people remember me.
303: Your first swimwear collection just debuted on the runway in May. Why swimwear? 
SC: I decided to branch into swimwear because of the demand. So many women struggle with good swimwear. It is very hard to find pieces that are sexy, unique and make you feel amazing. The few major retailers who are selling "plus size" swimwear appear not to pay attention to fit. They are not grasping the concept that the garment must be designed differently. It is not good to just grade up from a smaller size. It must be designed differently from the start. I have had many women tell me that they can't find swimwear that fits correctly, has the proper support, long enough on the torso or makes them feel beautiful. That is what inspired me to break into swimwear.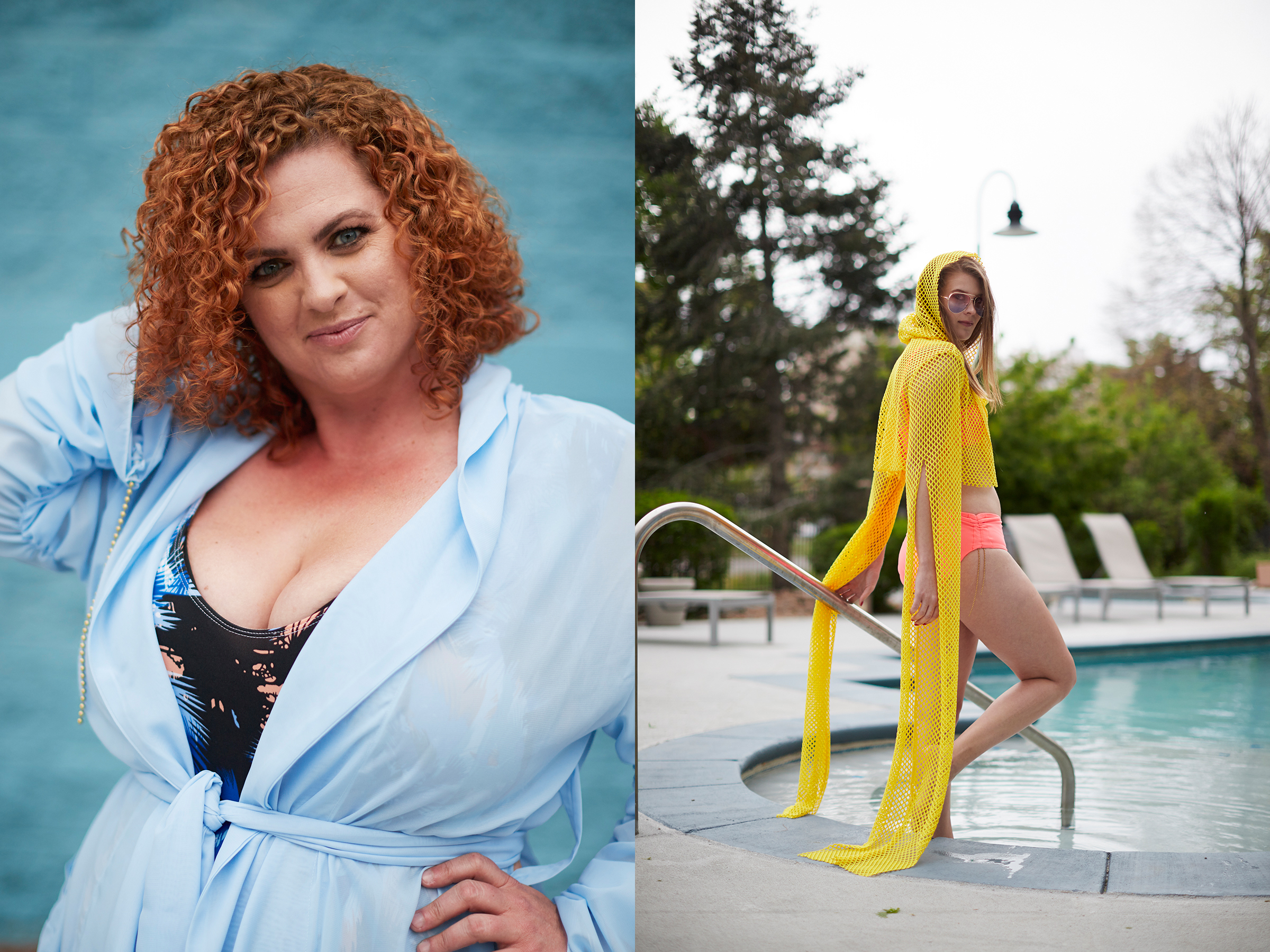 303: What has and who has been your biggest inspiration during your entire design process?
SC: My biggest inspiration for everything are the women in my life and women around the world. I take great pleasure in listening to them, hearing what problems they encounter in the clothing industry, what they feel is lacking and what they would like to see as a solution. I then take all that information and use it to fuel every collection. I try to incorporate little details like this recent collection was about swimwear and pockets. I am also greatly inspired by fabrics. Finding the right weight and drape of a certain fabric can help inspire an entire collection. I love the research process of figuring out what fabric will accentuate the body yet hide the parts that women are not comfortable with.
303: Your recent collection definitely upped the ante — what's next for the Stephanie Carlson brand? 
SC: I try to push the boundaries with every collection. This summer is going to be all about getting to the next step. I have a wonderful studio space in Fort Collins and some wonderful people on my team. We will be looking for funding by the fall and that is an exciting place to be in. The brand is growing and it is all about taking those steps right now. We will continue to produce collections for every season and will start branching out into other areas of womenswear. I am very excited for what is going to be taking place over the next five years. I don't usually reveal what will be shown in the next collection so make sure you follow me for all the sneak peaks and information about my upcoming shows.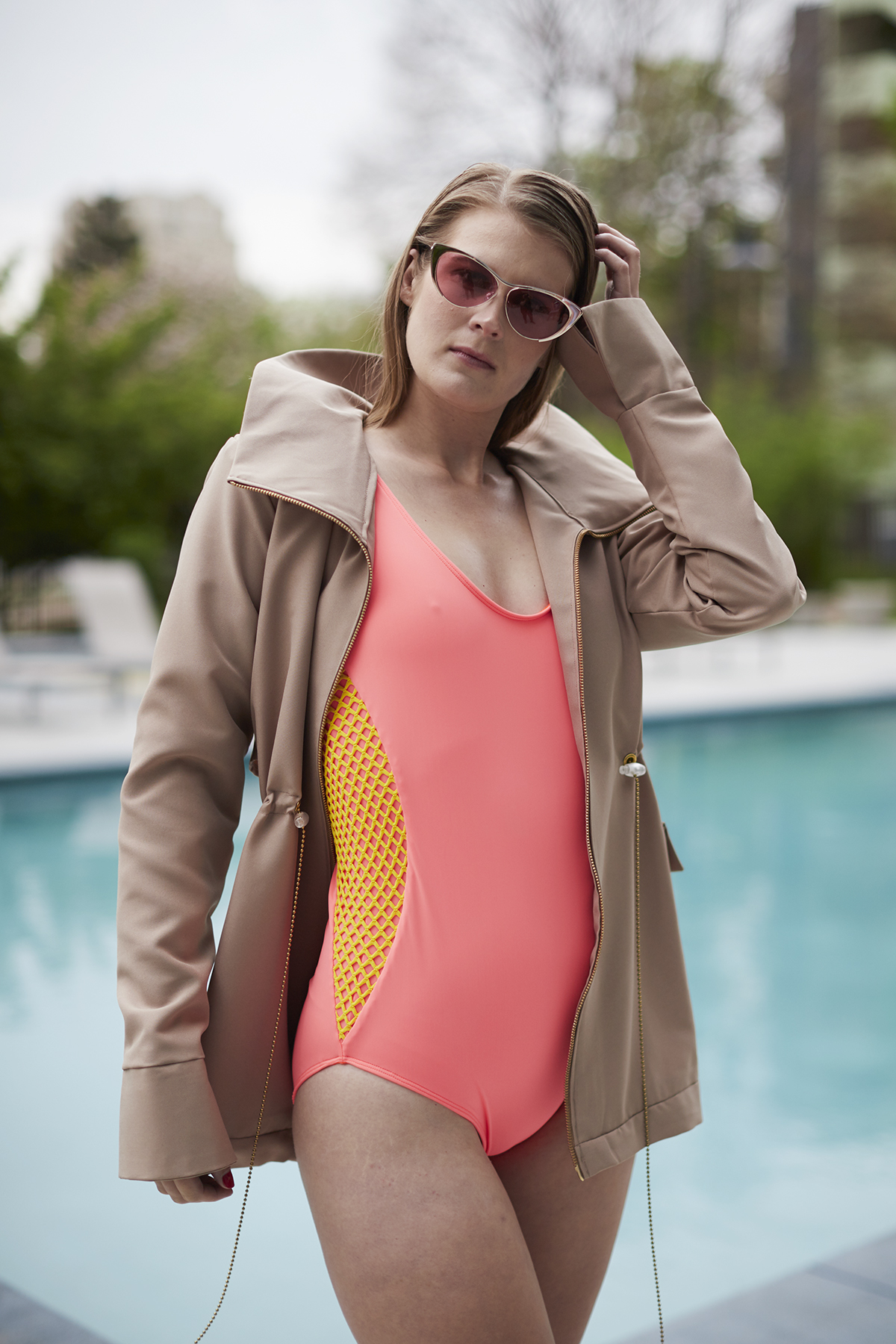 303: After a show is done how do you get back into the groove of designing and when are we going to see more collections?
SC: I don't usually have a problem with that. It always seems like I have far too many ideas for every collection. Once I narrow it down and decide what to produce I am left with a multitude of ideas for the next collection. After every big show, I take about a week to myself to reset and sleep because — let's face it — fashion week is not a restful event and neither are the weeks leading up to it. Fashion week, in general, is very intense and you are under so much pressure. It is very important to give myself a little time to decompress and reboot. I will be releasing a new collection this coming fall for the Spring/Summer 2019 season.
303: How does it feel that you were the first fashion graduate in Colorado who did a plus size final collection? How has that shaped you?
SC: It is very exciting. It was shocking to me at the time no one had ever done a collection like mine before. Now, looking back, it should not have been a surprise. I had incredible support from all my instructors who helped with every step of the process. After school, I continued to apprentice for Anne Fanganello, who taught me as much as she could about the industry. It was where I really got involved in the plus size market. From there, I found my niche and it has been an incredible journey.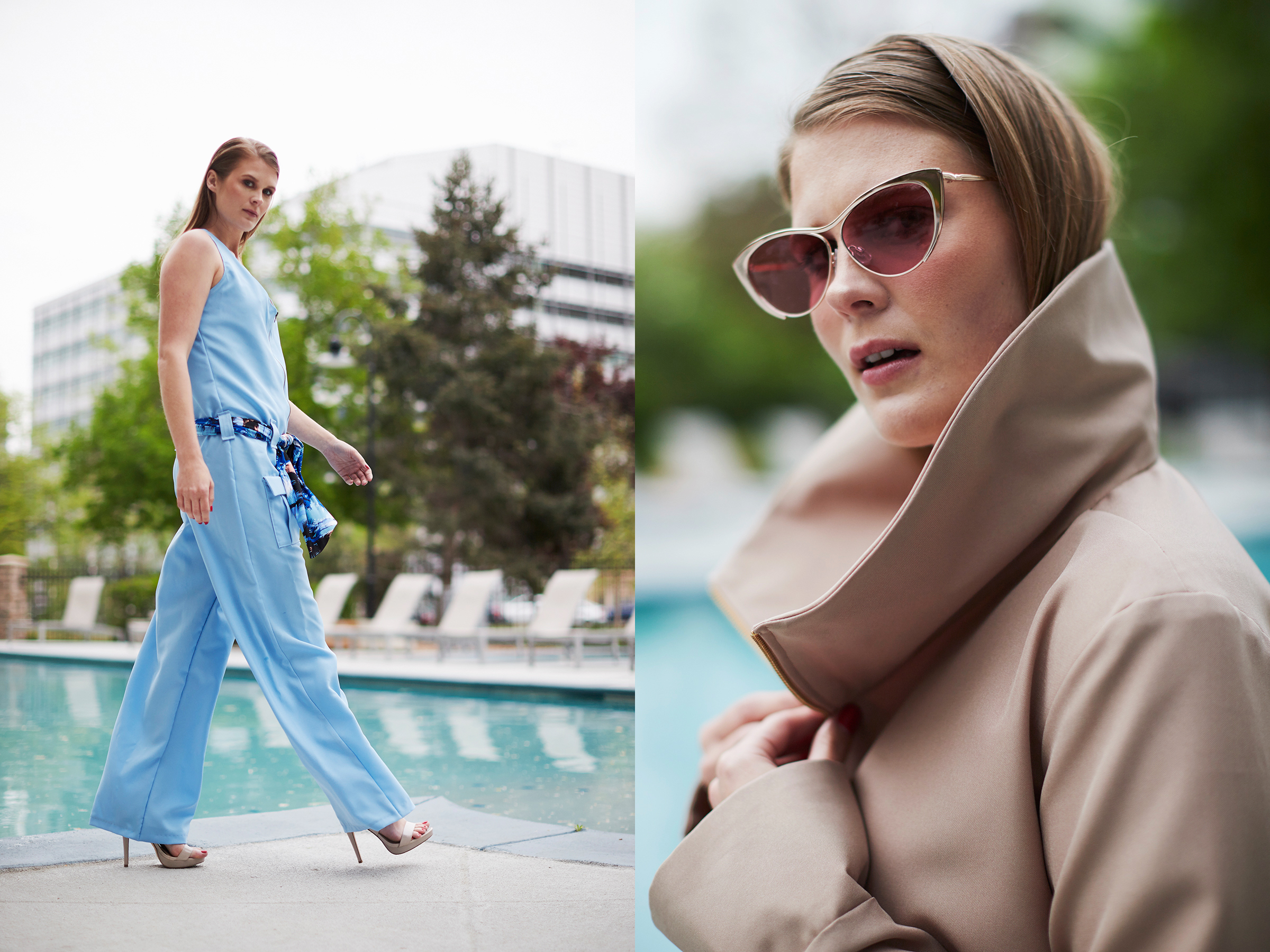 303: What advice do you have for any designer who is struggling to find their aesthetic or they're demographic?
SC: For me, finding my aesthetic and demographic came very easily but I also chose it very strategically out of design school. I did not want to be thrown in with all the other hundreds of design students graduating across the country. I wanted to stand out. I chose something that would catch people's attention, that would make people pause and ask questions. I decided to design resort wear for curvy women. I also knew it was a relatively untapped market that I could infiltrate, fortunately, my aesthetic and penchant for bright colors, flowing fabrics and beachwear naturally fit my niche. My advice would be to pick one aspect that you love and run with it. Understand that it will be a fluid thing that shifts and changes with time as you develop yourself. You have to start somewhere.
303: As a pioneer of design in Denver, what are your hopes and expectations for the design and fashion industry here in the city?
SC: I would love to see more production opportunities for emerging designers. The process of production is a hard thing to understand and maneuver. The options are pretty much nonexistent here in Colorado. I would also like to see everyone building each other up, supporting each other and helping one another reach their dreams. This is a small community, if people supported each other, I think the potential in Colorado would be limitless. An integral part of this community is our models. I dream of a world where the industry has enough resources to pay them well. These women and men are the faces of our brands and deserve to feel included, respected and compensated as such.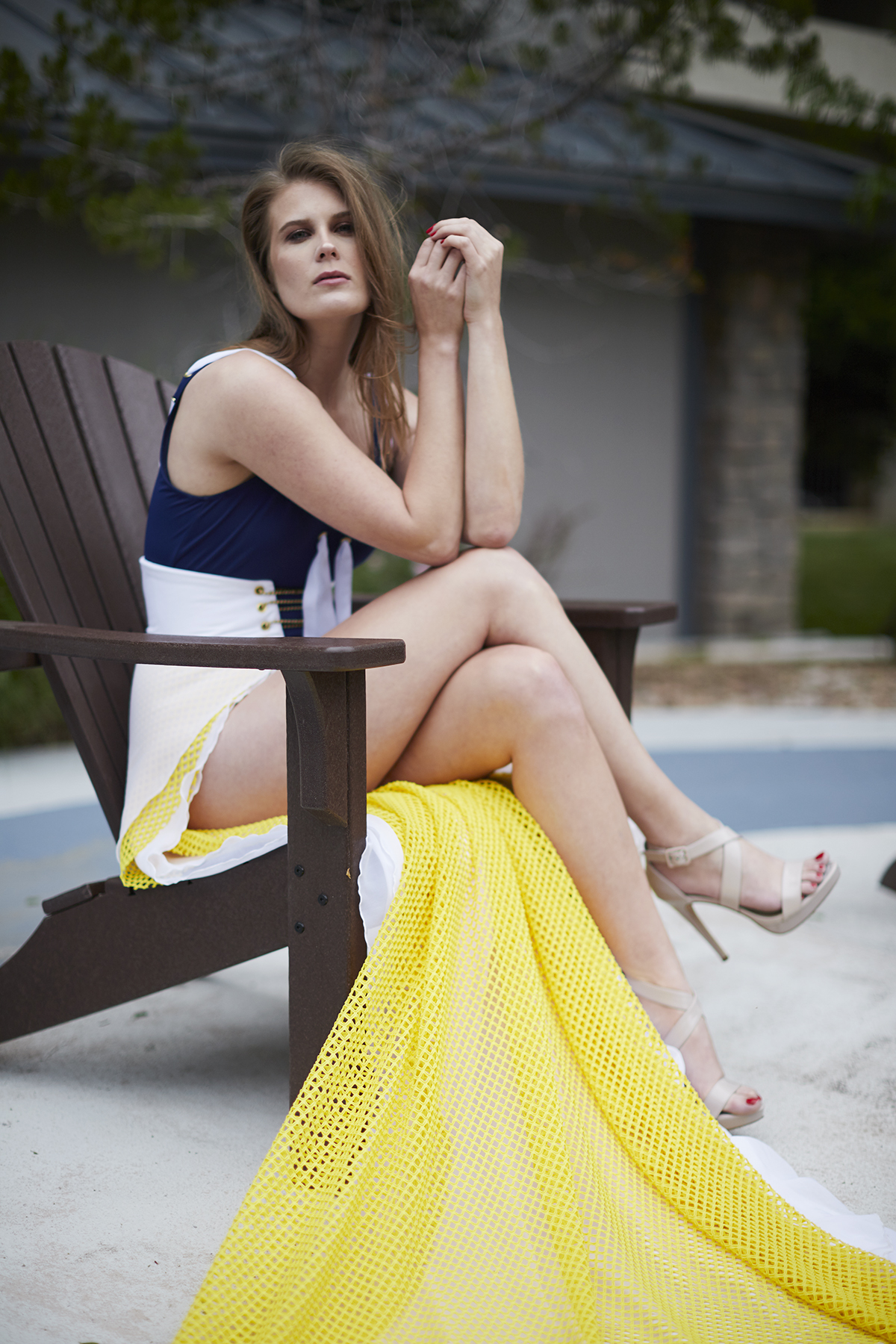 Models Stephanie Carlson and Alexandra Knettel 
Makeup Eric Quintana
Photography  Rebecca Grant