When Annie Carlson and Sonora Goldman launched Chick Habit in November 2016, it was a visceral reaction to a contentious presidential election rather than a long-term career endeavor. Chick Habit was their creative way to express their outrage and concern about the future of women's rights. "We wanted to donate to an organization that we stood behind and felt was being threatened so we chose Planned Parenthood," said Carlson. "We started thrifting clothing and embroidering unique feminist imagery onto them and selling through Instagram and a used clothing app called Depop. We donated 10 percent of the profits to Planned Parenthood."
The timing couldn't have been better for the sustainable streetwear brand with the bold message, so its popularity quickly soared, encouraging Carlson and Goldman to push their talents to the next level. Less than two years later, the duo took the lessons they learned through Chick Habit and created frnds of ours, an eco-conscious, responsible clothing line designed entirely by them. "It was like going from a fun little arts and crafts project to a real business with real money behind it," explained Carlson. "It was scary to put our own money towards something we had never done before and knew pretty much nothing about."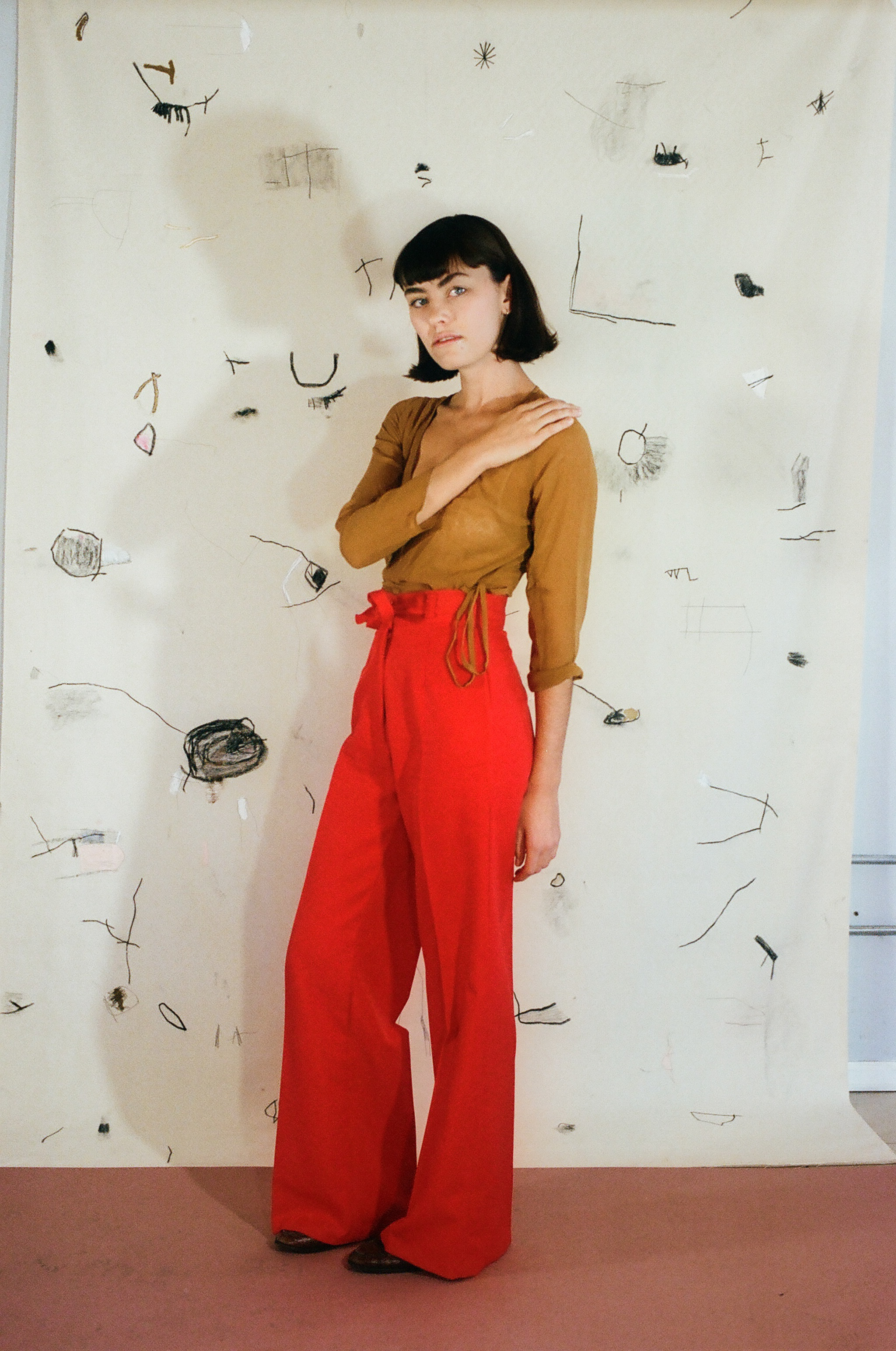 Attributing much of their ingenuity to their entrepreneurial parents, the two women had very little actual fashion or business experience, but they used every frustrating moment as fuel to persevere. "It is really hard to be a small business because it is hard to compete with large-scale companies that can have a new design out within three weeks of seeing a trend on the runway during fashion week," said Carlson. "This can be discouraging but it keeps us motivated and also reminds us to stick to more classic silhouettes that will not go out of style within a season."
Although they were clear about what they wanted to achieve, it took them awhile before settling on their company name. "We tossed around the word "friends" a lot because we eventually want to be able to include lots of people in this endeavor and meet lots of people through the business," said Carlson. "We see each piece we create as our 'frnds' and something to be cherished and cared for." Relationships are an indispensable part of what Carlson and Goldman do because, in the end, the interconnectivity of people, places and things brings each of us the kind of joy that lasts a lifetime.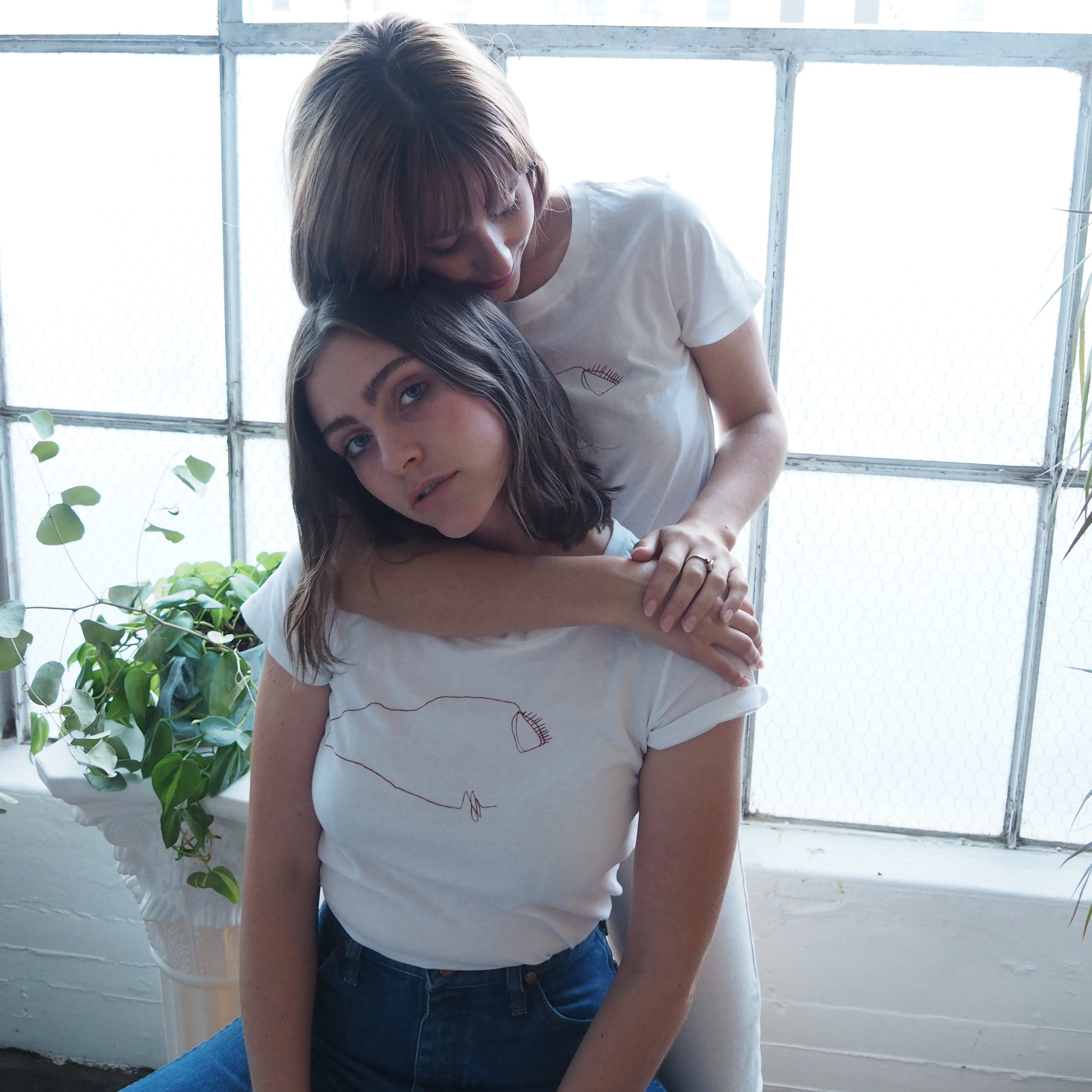 Longevity is also at the heart of what Carlson and Goldman are trying to do — develop classic pieces that withstand the test of time using methods and practices that ensure our environment is protected. "We want to create as small of a carbon footprint as we can with this business and not contribute to the fast fashion world," Carlson explained. "Large companies have millions of dollars of unsold clothing that ends up in landfills every day. We love fashion but there is a way to consume more responsibly and waste less." Carlson and Goldman routinely purchase deadstock — fabric that goes unused by the mill or brand that fabricated it — and environmentally friendly fabric that will one day decompose. They avoid synthetic fabrics with petroleum-based fibers — like polyester and nylon — that are taxing on the environment and they make sure frnds of ours clothing is made in Denver by a local seamstress who is paid a living wage.
"To be a sustainable business one must not just consider the environment, but people as well," said Carlson. "Our production time is a lot slower, but each garment is made ethically and by people who care and are happy."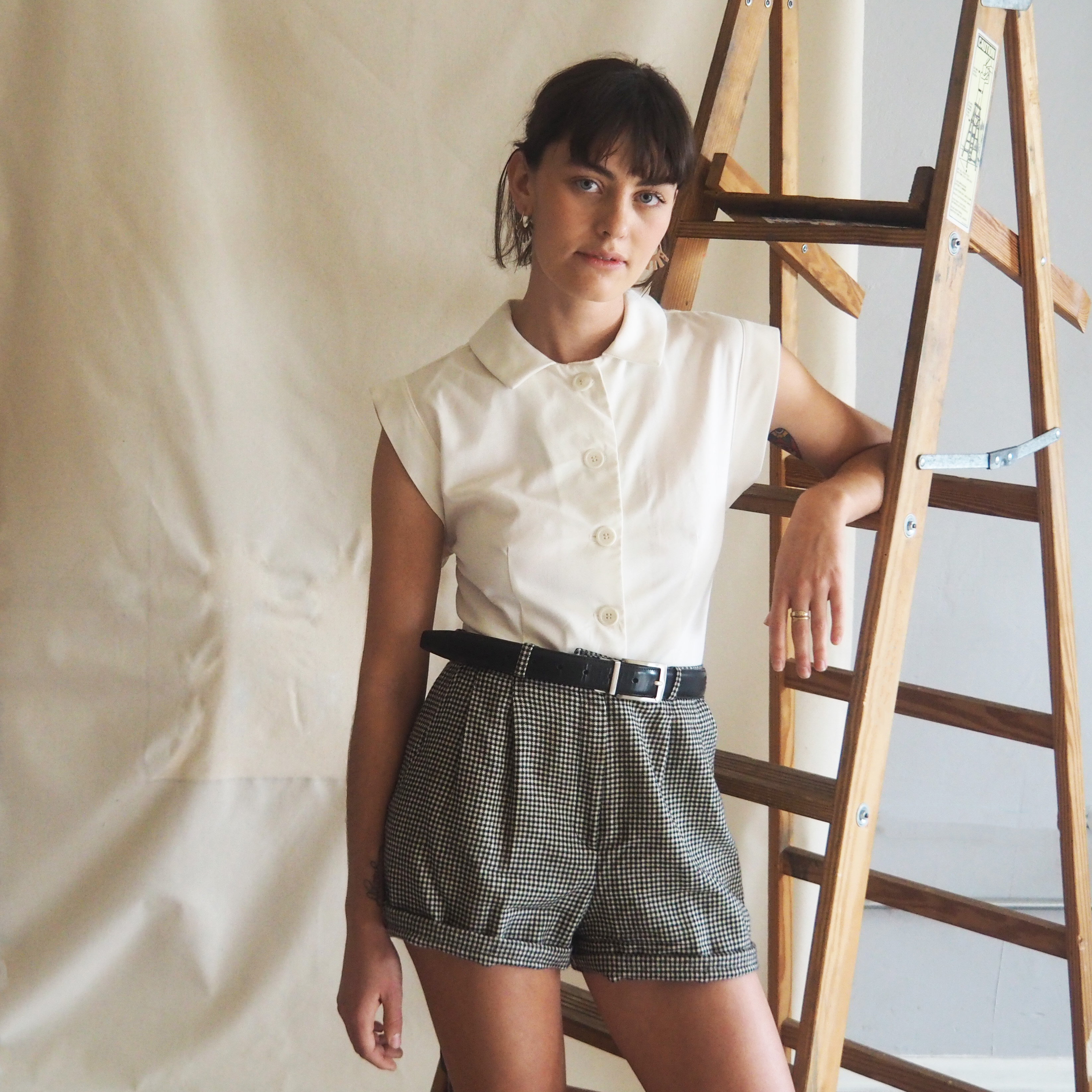 The process takes much longer and costs more than that of other companies, but the frnds of ours team believes every step in the process is an opportunity to make a positive impact.
"We met our amazing pattern maker through the Denver Design Incubator, which has been a great resource, and we can't forget about our button man out in New York City, who we have weekly phone chats with — he's become a great friend," said Carlson. "We like to be part of the process and be able to visit where our clothing is made. We know and appreciate everyone who touches each garment from start to finish."
Carlson and Goldman hope to one day run frnds of ours full time, supported by an entire team of people who share their global perspective. For now, people can expect to find frnds of ours designs in boutiques across Colorado in the near future (in the meantime find them online) and expect the team to continually pursue ways to improve their community impact.
"Our planet is changing drastically and if we want to contribute to capitalism, it needs to be in an ethical and environmentally friendly way," Carlson said. "We really don't feel like this is a choice for us, it is just the way everything should be done. We want to push the conversation forward and try to change the way people consume clothing which means so much to all of us, is how we express ourselves and present ourselves to the world each day."
This slideshow requires JavaScript.