As technology continues to alter the world at large, music lovers know that the most authentic audio comes from the past rather than the future — and no day proves it more than Record Store Day (RSD). This April 21, RSD will be celebrating its eleventh anniversary as countries across the globe unite over a love for turn-tables, album art and all-things-vinyl.
Within Colorado, numerous stores including Chain Reaction Records, Twist & Shout and Wax Trax Records will participate in the event. Attendees can expect to take part in a multitude of giveaways, contests and as Twist & Shout owner, Paul Epstein informed, "a general atmosphere of mayhem and good cheer." To prepare for the crowds that will pass through his doors, Epstein has rounded up all the coffee and Illegal Pete's burritos he can muster for those who partake in the holiday.
Beyond its anniversary, the holiday will also coincide with Twist & Shout's 30-year business anniversary as well as Epstein's 60th birthday. "This also marks the fact that I have spent exactly half of my life in this record store," Epstein added. The nostalgia will also be hitting Josh Lent, store-owner of Chain Reaction Records. He shared,
"While hunting for Motley Crue's Shout at the Devil, 12-year-old me walked in a long forgotten record store in Glenwood Springs back in 1983. The two long-haired dudes working the smoke-filled den of records happily responded to me saying they had it — they were even listening to it at the time. I was immediately drawn in by the black-on-black pentagram on the cover, but when they opened the gatefold and I saw the pictures of those road-warrior-looking-freaks, my young and impressionable mind was blown.  I felt like I had arrived — that I knew my place in the world and it was clear at that moment that my mission was to rock."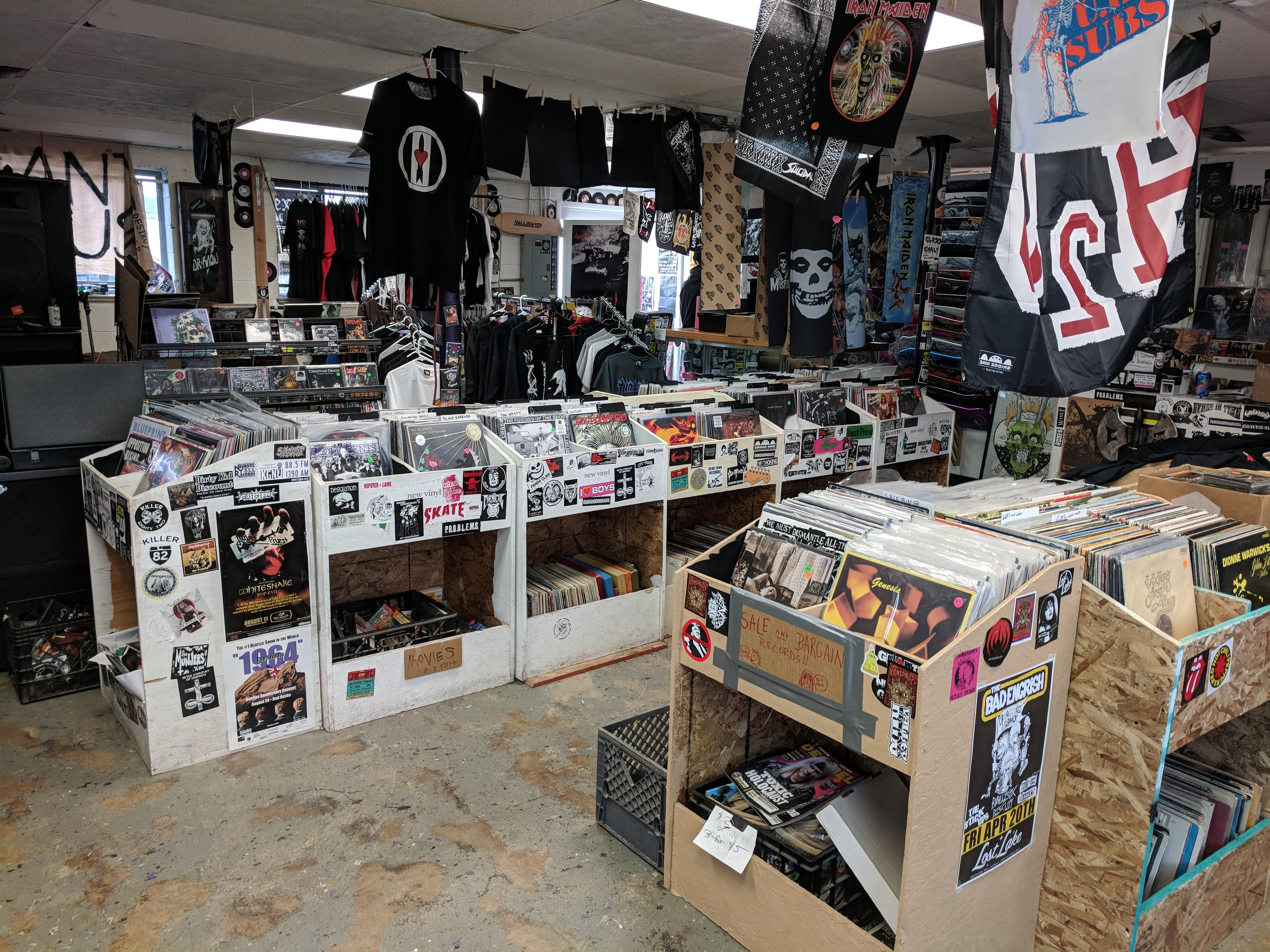 Chain Reaction Records will also hold their fair share of sales and discounts, along with various performances from bands including The Wet Brain Hooligans, Bottom Bracket, The New Narrative and Clusterfux. As perhaps expected, every location will host their own unique events to celebrate an equally unique holiday. Countries near and far — France, Canada, Japan and Australia — all have come to recognize this incredible day that originated right here in Denver. That inception story can be found here, along with other rare information surrounding Record Store Day.
"When [RSD] first started, it seemed like a private club for just a few in-the-know collectors, but it has now grown to such gigantic proportions that my 96-year-old mother knows about it," Epstein shared. "It speaks to the amount of love and nostalgia the public has for record stores, as RSD has thrived and keeps getting bigger in an atmosphere of downloads and streaming… people still want the actual thing."
Check out the full list of RSD releases here.
All photography courtesy of Josh Lent, unless otherwise noted.