Denver local, Michael Ahmad, took a different approach to joining the ranks of the beauty industry when he created The Bearded Beauty Bible. Through his aggressive battle with cystic acne, Ahmad gained an understanding about skincare that led him to the knowledge he shares via YouTube. For many, he has become the captain of testing beauty products, with the sole intention to spread the news about what product actually works and what product is the healthiest to use. He recently gave us an inside scoop on his process and blessed us with some much needed tips to achieve glowing, milky and healthy skin in our dry city climate.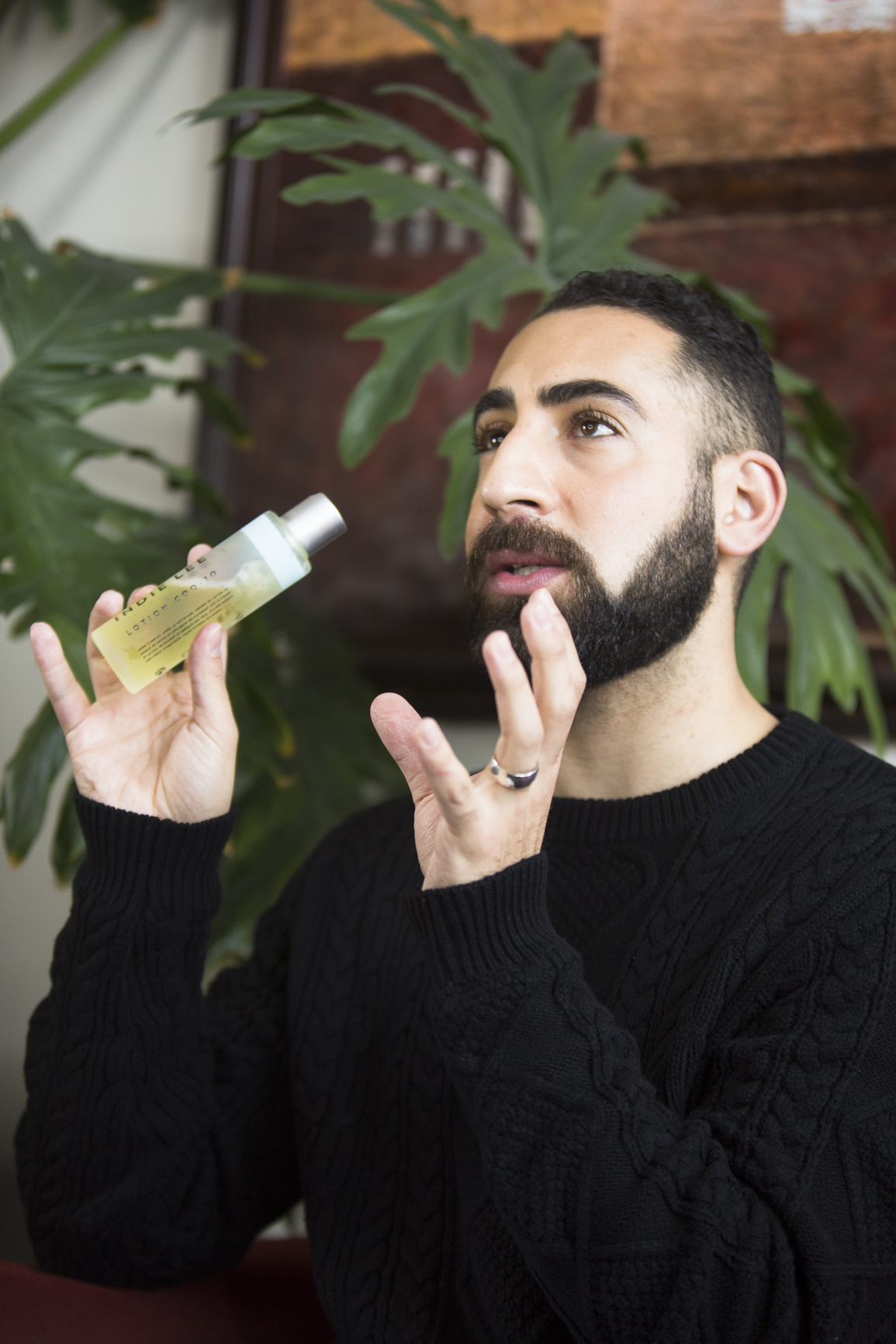 303 Magazine: The Bearded Beauty Bible is run off of three specific measures — lifestyle, wellness and beauty. What makes these three important?
Michael Ahmad:  Lifestyle, wellness and beauty are all intimately connected and have the tendency to magnify one another. If you are leading an imbalanced lifestyle, then your wellness is adversely impacted. If you are unwell, then your beauty routine becomes an ineffective camouflage for sickness. If you don't feel beautiful, it's hard to muster the energy to pursue and manifest the lifestyle you want. It's a cycle in which everything is interdependent and mutually informed. If you want to see sustainable changes in your world, you have to tackle all three elements.
303: What was the turning point in your career that led you to YouTube and beauty products?
MA: I've been working in the creative industry since I was seven years old and have spent the majority of my life employed as a stage actor, model and pop performance artist. Over the course of countless collaborations, I was able to glean a ton of insight on matters of beauty. Two years ago, I took a big step back from the industry to do some inner work and started working in beauty management at Nordstrom. I suddenly found myself in a beautiful, positive and fashion-forward environment that encouraged me to do what I already loved — learn all about incredible brands, products and share my excitement with others. I was absolutely elated to discover how much I loved my job. When I realized that I could take my newfound Nordstrom knowledge and share it was a unique perspective. YouTube offered the perfect platform for me to do that on a larger scale.
303: When was it that you noticed you could be a voice in the beauty industry?
MA: Social media was the key indicator. I started receiving Instagram and Facebook messages from friends asking about my diet, meal prep and fitness routines because I was always adding them to my stories. Then I started to get messages asking me for referrals. Friends wanted to know what dermatologist I went to, what I was using on my skin and who did my brows.
303: Watching your videos, there is a sense of knowledge of each product. What is your process like when researching new products before you put them to use?
MA: When I'm evaluating a new product, I go through the following steps:
Read up on the product from a marketing perspective. Find out exactly what the product is supposed to do, how it is advertised and what skin type it was developed for.
Review ingredient listings and look carefully for potential irritants, known toxicity, high concentrations of preservatives or fillers and artificial fragrance. The website CosDN has a fabulous archive and makes this process pretty intuitive.
Review reviews from different retailers. It's best to not look at the reviews posted on the exact vendor's home site because they tend to offer only positive snapshots of their products. The Google "shop" function is amazing because it compiles reviews from all online stores and provides the product an average rating from one to five stars.
Watch YouTube videos from other consumers. Find out exactly how they felt about the product and if you might have a similar experience.
Once I've gone through all the prep work, I use the product for a minimum of two weeks to one month before formulating my opinion.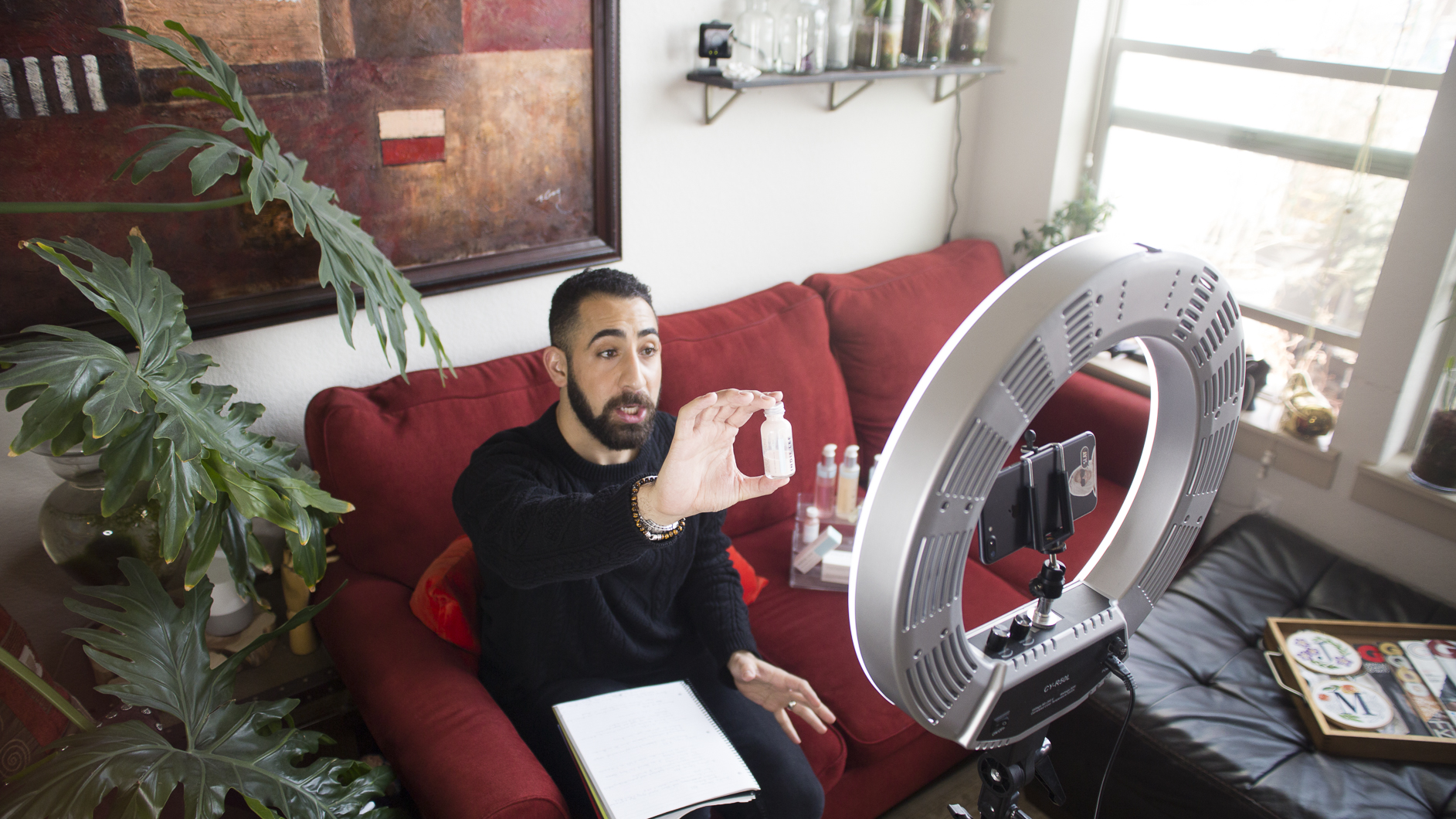 303: One of your first videos was all about the 10 Commandments of beauty but for those who haven't watched it yet what would be your top five suggestions for anyone striving for their ultimate beauty?
MA: These aren't suggestions so much as general principles, but there are a few things that are critical to remember:
Strive to be the best version of yourself, not anyone else.
Happiness is attractive, so invest in things that bring you joy.
Being attractive will not solve your problems, but feeling attractive can give you the energy and confidence to seek solutions.
Good skin always wins out over good makeup.
There is no substitute for proper nutrition, hydration, fitness or rest.
303: Tell us what your skin care routine is right now.
MA: That's such a hard question because I'm obsessed with so many things rights now. I'm currently infatuated with going natural, and I'm making a conscious effort to slowly transition my entire routine to clean green beauty.
Ahmad's current go-to's:
o   Cleanser: Murad – Clarifying Cleanser ($30)
o   Exfoliant: Dr. Dennis Gross – Alpha Beta Extra Strength Daily Peel ($88)
o   Toner: Indie Lee – Co-Q10 Toner ($32)
o   Eye Cream: Fresh – Rose Hydrating Eye Gel Cream ($41)
o   AM Serum: Anthony – High-Performance Vitamin C Facial Serum ($46)
o   AM Spot Treatment: Indie Lee – Blemish Stick ($28)
o   AM Moisturizer: Murad – Oil-Control Mattifier SPF15 ($40)
o   Face Oil: Herbivore  – Lapis Facial Oil ($72)
o   PM Serum: Kypris – Moonlight Catalyst ($77)
o   PM Spot Treatment: Indie Lee – Clearing Lotion ($26)
o   PM Moisturizer: Herbivore – Pink Cloud Cream ($48)
o   Face Mask: Herbivore – Blue Tansy Mask ($48)
303: For many struggling to get that glow or super clear complexion, what would be the absolute number one way to start?
MA: Drink a lot of water and exercise! Hydration is non-negotiable, and I sincerely believe that 90 percent of all beauty woes can be cured by drinking more water. It flushes out toxins, fights visible signs of aging, clears acne and boosts radiance. Beyond that, you must make time for exercise. When we feel stress — and honestly, when don't we? — our bodies produce adrenaline, norepinephrine and cortisol to help us fight or flee. These hormones are intended to mobilize a physical response, not linger chronically in our bodies while we sit on the couch. If you don't make time to physically process those hormones through physical exertion, you effectively suppress your immune system, produce acne, increase blood pressure and contribute to obesity. If you're chasing a healthy glow, the number one way to get it is to work on your health.
303: Before you fell in love with beauty products, you did music. Are there any plans for more in the future?
MA: Absolutely. Music and performance are non-negotiable aspects of my personhood and my preferred method of self-expression. When I constructed my shameless pop alter-ego, Dorian Phaero, all those years ago, it never occurred to me that I might one day be more interested in being myself than being him. In a way, I'm struggling with an identity crisis — a strange and beautiful personal renaissance. I'm in the process of reevaluating who I am creatively and musically. I'm figuring out exactly what I want to say with my third studio album, but once I know, you'll know.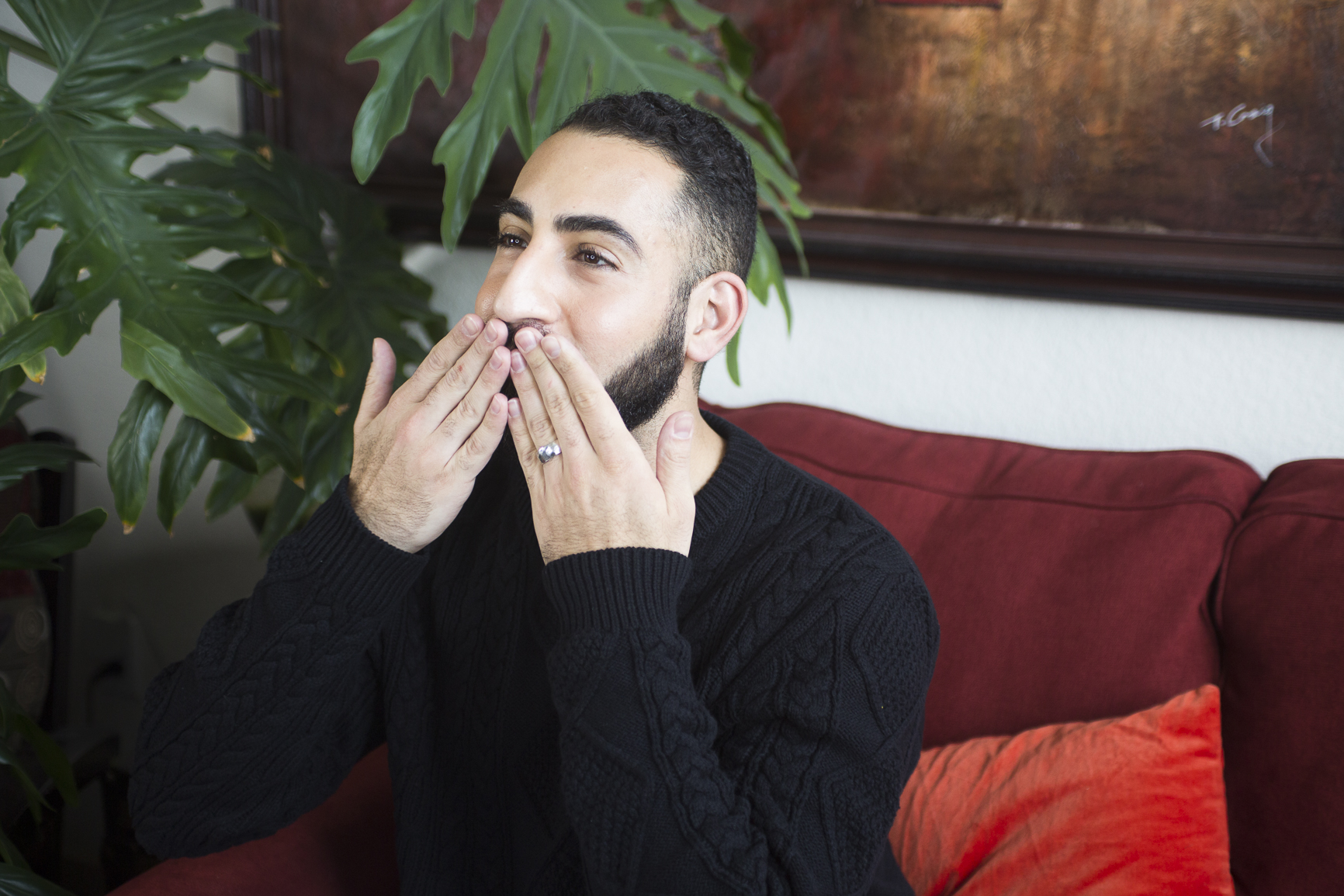 Go here to watch the full video that we got to watch from the other side of the camera.
All photography by Emma Pion-Berlin