It's official — 303 Music Fest is happening this year on May 17 at The Church. Featuring a silent disco, local musician performances, a meet-and-greet room, a record release party and Colorado SuperJam, the event is gearing up to be an insane celebration of our wonderful music community. Now involved with 303 Music Fest is Pete Isakovic, better known as LoDo Drum Guy, who will be supporting the festival's production and helping make the Colorado SuperJam sound incredible. We talked with Isakovic about why he decided to support 303 Magazine's first-ever music event.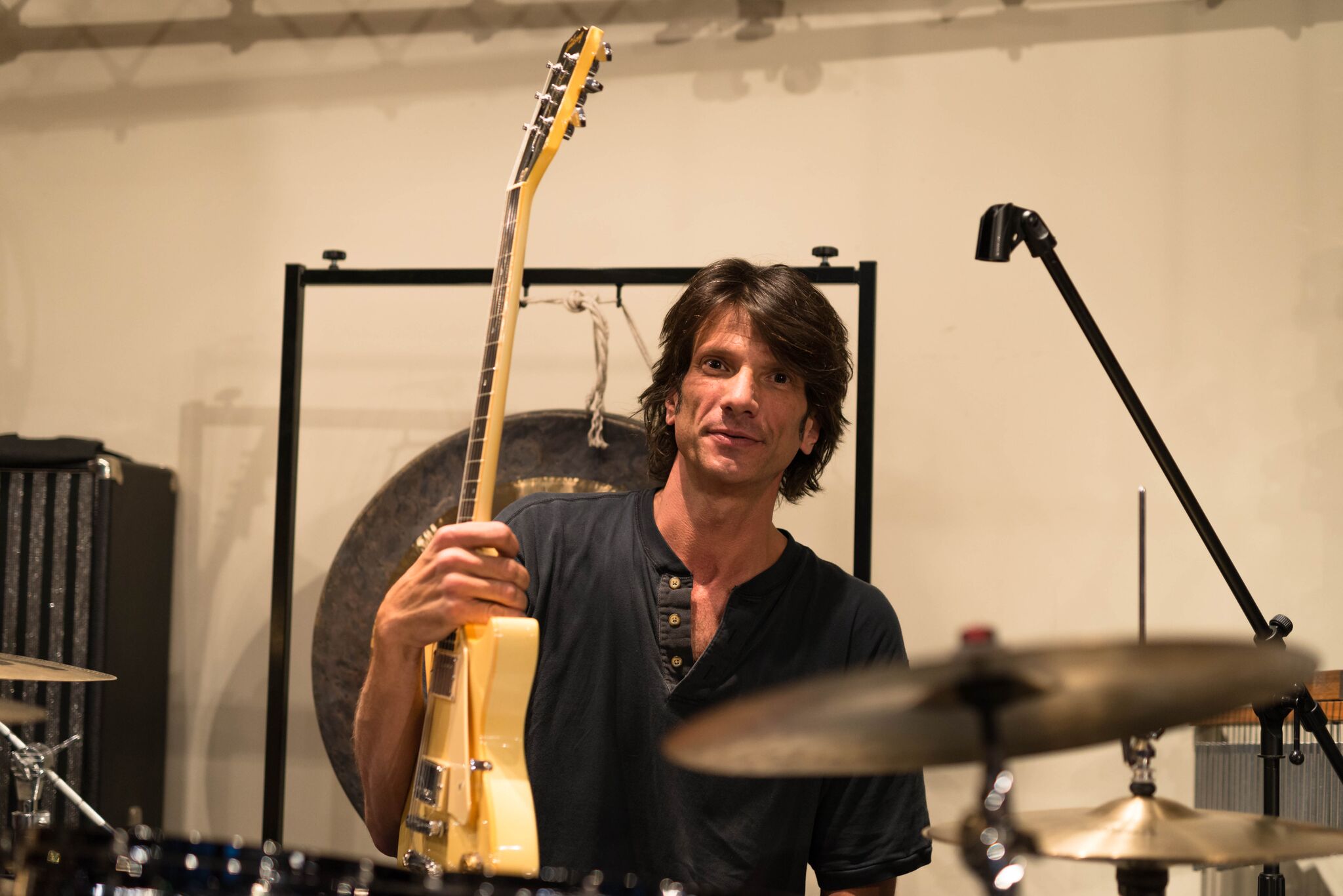 303: Why did you decide to work with 303 Magazine on this music festival?
Pete Isakovic: I'm a huge huge fan of 303. I built Lodo Drum Guy as an effort to get my daughter rocking. It had such a profound life-changing impact on her that I stepped away from my real estate professional life and am really devoted to what I do on this mission. What I do is more of a calling to get everybody rocking [at 303 Music Fest] — you know, the idea of putting together a community event and bringing in all local bands, some further along in their career than others, promoting a giant local music event to ultimately raise awareness for Youth on Record so that they can continue to provide the resources they have is a great thing. Youth on Record has created such a game-changing thing for individual musicians. I mean, that's what LoDo Drum Guy is all about.
303: What excites you most about 303 Music Fest?
PI: I'm really excited to see all the local bands come out. Any event like this — if you build it they will come, right? This will bring out a couple of dozen local bands who are consistently putting out great music and it's great to have that all under one roof. In Denver, we have a lot of bands have broken out from here. The thought of having some of these big names — you never know who might roll through the door but there's like that Woodstock-ish excitement to it as well. And then a Super Jam — I'm really looking forward to that. This is a very small community here. We all know each other. We all work with each other and with the ability to make music together and collaborate. I wouldn't be surprised if we have a couple musicians we didn't know were in the audience just suddenly walk up on stage and grab a guitar and that's what I'm excited about it — that's why I want to build it all up with great gear.
303: Tell us a little bit more about how you support the local community.
PI: LoDo Drum Guy started out as an effort for me to get my kid rocking when I was broke and had no money. I couldn't afford to do it any other way than by figuring this out. It has just had a profound life-changing impact on her. It's the single most important thing you could do for your kid is introduce them to music. For a lot of kids that's a way and maybe even the only way for them to connect with their inner voice and give them the ability to kind of go out there with confidence and do what they want to do. My daughter, for example, wants to go to law school. When that happens the parents shouldn't be out $2,000 from buying music gear that is no longer needed. I can replace that expensive purchase with a cheap rental alternative. This enables parents to do this for all of their kids and get more of it for their kids which ultimately translates to the kids saying, "wow I did everything when I was a kid and my parents introduced me to so many things." LoDo Drum Guy — at least in the music world which is an expensive world — makes it inexpensive. And hopefully, it has the same impact that it had on my daughter and me.
303: Is there a local musician or two that you're really digging right now?
PI: There are a couple for sure, like my band, The Soundtracks. Also a big fan of Rubedo. My favorite local band though is definitely Allegaeon. I met the lead guitar player eight years ago. He taught my daughter guitar for a minute and is probably the best shredder I've ever seen. And I've never seen a band taking care of their fans the way they do. Because the second I drop their name you're nodding your head and you can't name one song but you've heard of the band and that's what I'm talking about [laughs].
303: What else do you have coming up? What are you working on right now?
PI: The breadth and depth of services I'm offering now has grown. In the beginning, when I was dealing with more entry-level kits, my services were limited to just getting really good deals on complete drum sets. Today that has evolved and in addition to offering killer deals on student sets, and lifetime buybacks on everything I sell, I also have several dozen professional level kits, hundreds of studio-grade cymbals, and a ton of other gear that can ensure a band sounds better
than ever before. I'm doing a lot of backline and production and you know it bothers me that the equipment on the stage usually gets paid more than the band who is playing them. It bothers me that pretty much every business that's set up to serve the music community is also set up to reap as much as it can from the music community. I think there's a real opportunity there to get rid of that archaic model and hook up the bands if they're on a budget that shouldn't impact the level of gear they get. I've got a pretty full calendar. I don't want to say who yet but you know there will be more production, more videos, also using this as an opportunity to showcase what Denver bands are in a unique way, in a great way.
All photography by Alden Bonecutter. Tickets for 303 Music Fest are available here. 
LoDo Drum Guy is a sponsor of 303 Music Fest