Seeing DJ Cyn spinning at Venga Venga Tequila bar in Snowmass during the 2018 X Games proved she was a pro — controlling the crowd with her tunes like she controls her eye movement. She played some old-school hip-hop, then an EDM hit then took a request from a guest — the whole time smiling and having a great time herself.  Cynthia Mardones, known as DJ Cyn, has been freestyle DJing around Colorado and the world for the last 12 years, and she's just as engaging in person as she is as a performer. Besides keeping the crowd dancing, she keeps them surprised with every song that comes next — "I've never planned a playlist in 12 years," she admitted, which is hard to imagine when it can take at least five minutes to choose a song of hers to play in the car.
DJ Cyn can and probably has spun for any type of gathering or party — Cyclebar classes, drag queen shows, boot camp yoga and even baby showers. She doesn't have much music online or on streaming platforms and that's by design — so you have to see and engage with her live. She can't perform without the energy of the crowd with her. 303 Magazine sat down with DJ Cyn to get inside the head of the woman DJ who always gives the people what they want.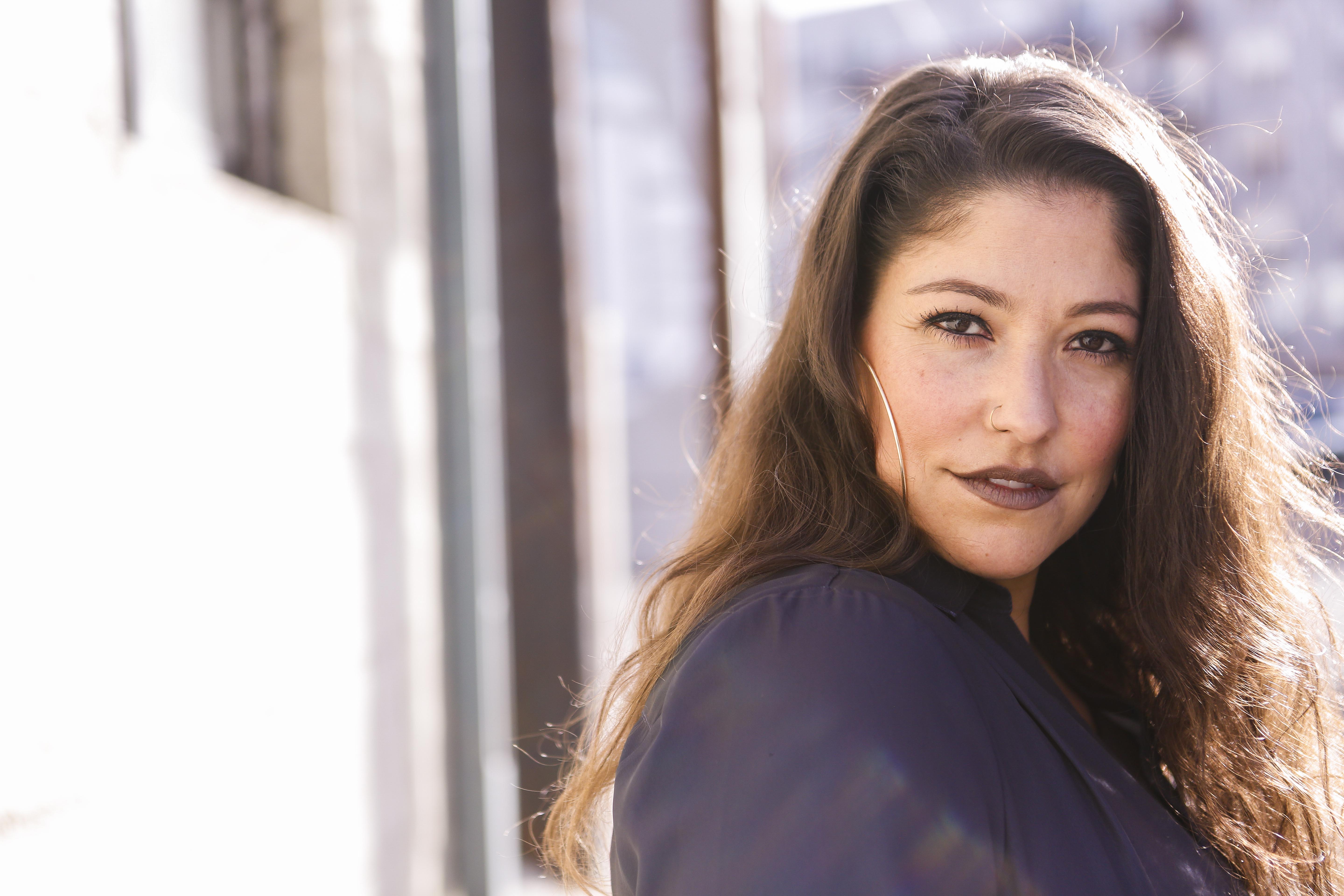 303 Magazine: How did you start DJing?
Cynthia Mardones: I started around 26, 27. It's just so funny because so many people think that they should be somewhere at a certain age. I've always believed that you could really do anything at any age. I thought I wanted to do other things — I bartended for like 11 years. I went to college, I [got a] degree in business management. Then I've always wanted to work retail so I worked at Victoria's Secret, because I wanted to be a buyer, and I applied to be a manager and was great at it, but I started to hate it after awhile. [At the time] I was still bartending, and I just realized I needed to get out. I wanted to snowboard and bartend, but I had like three jobs [so] I quit them all, moved to Breckenridge and that's when I started becoming a DJ.
I used to love karaoke — I'm obsessed with singing, and I used to sing with bands before, just as a guest and it was always my thing. I've always loved music and I've actually written some songs. And now I work with WCW Live, we get the Bluebird in August. Now I'm the official DJ.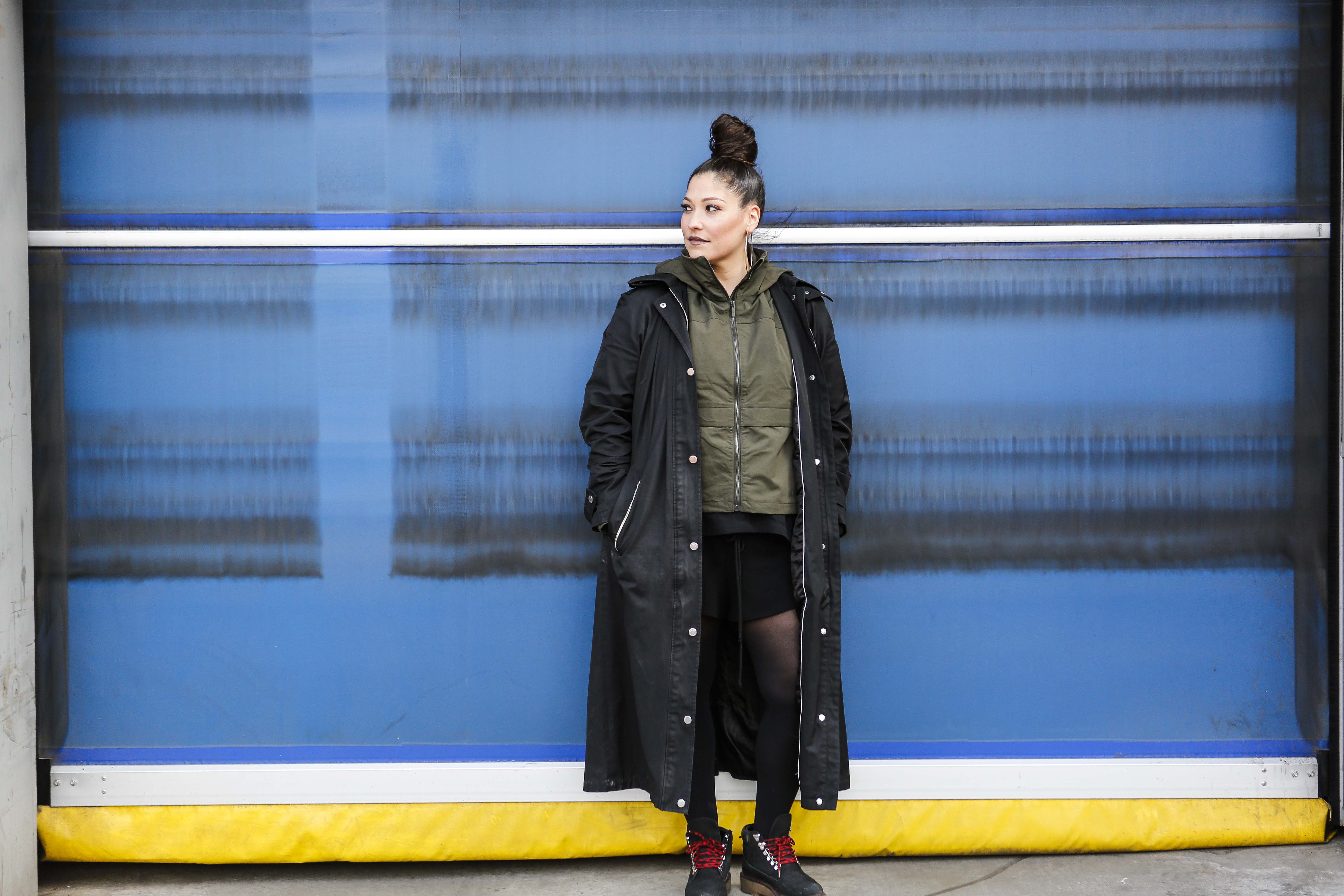 303: Wow, that's quite a change. How was living in Breckenridge?
CM: After living there for only like a couple months, everybody knows you, especially if you're a bartender. I would go in places as often as I could. Then one of the DJs asked me to play for him once a month. And I was like 'OK, fuck it.' And actually, as a bartender, I always would play music off my iPod or phone — I was always the one doing the playlists. So I went to the karaoke place and I did my first one. Thrown into the woods, but it was just karaoke. It was just a mixer and four channels on it, with one [connected to] his computer and one had karaoke music.
Yeah. So the first time I ever DJ-ed there, it was my first time, I was nervous but I did it and after that, the bar wanted me only. I was just playing good music between genres and I'm a girl and they never had a female DJ play there before. So I ended up doing every Friday for a while. Then he asked me to do another bar, and the same thing happened there — I did one time there and they asked me to DJ all the time.
303: So when did it get serious?
CM: So this guy was making a little cut off me and I would just use his equipment. So then one day, maybe three months into karaoke, not even, I went with my twin sister and I was like, 'let's go to Guitar Center, I'm going to buy a set. I want to do this.' So I went and bought whatever was on display and it was CD Jays and a mixer and that was like three grand or something, for the whole set up and I was like, 'finance it.' So then I started bringing my set to the karaoke.
But I would practice at karaoke — I would practice scratching or mixing or whatever. I was like, 'what does this do?' I did everything right there, in front of people because I wasn't scared because I was a bartender for so long. I'm not afraid to be in the spotlight — but I was, I was nervous all the fucking time. I used to get butterflies every time. Right before it started. [Thinking] what if the music doesn't start, what if I play the wrong song.
303: How long did that last?
CM: I literally lasted like six months in karaoke because I started hating it. [laughing] So I just started telling people in town that I was a DJ. It was the best place to work because I was exposed to everybody around the world because everyone around the world goes to Breckenridge. So I did a gig there and after that, they wanted to do more DJs and asked me to do every Wednesday. Then I was at Cecelia's, and everybody just started hiring me as a DJ. But the difference that I did, I started bringing my own sound. So then I could play at places that didn't have their own sound — and that's when I started spinning at apres ski bars too. I blew up quick. It was pretty easy to start in a small town where not many people are putting in the effort to even buy the equipment. And I'm a female that's lugging in a bunch of speakers. People would literally look at me like I was crazy.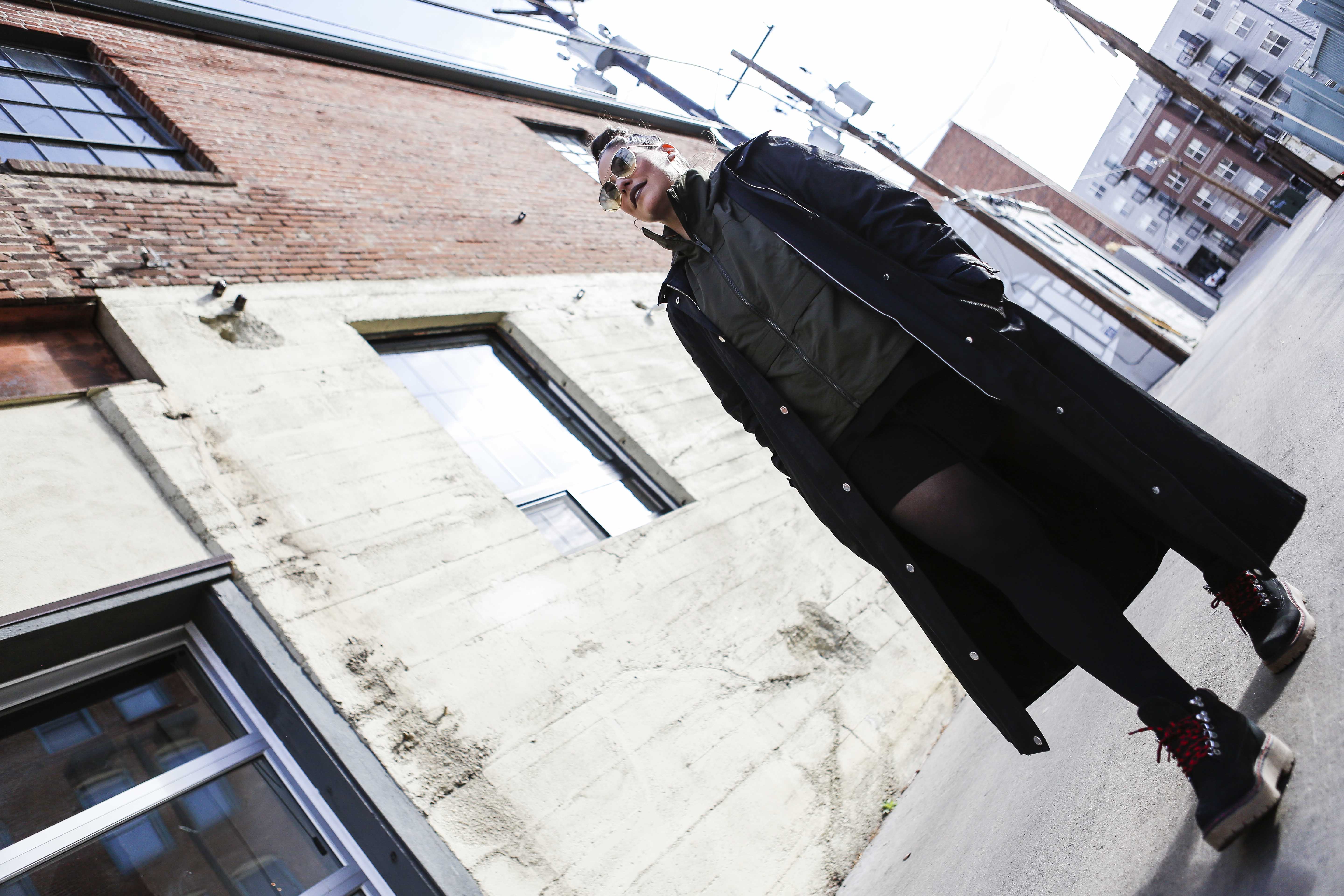 303: How does spinning make you feel?
CM: I want to take this as far as I can. For me, it's like this is my everything. I've been single for like 12 years since I've been a DJ, it's not like I haven't dated, but it's been everything to me because I like it better than anything else — sex, food, sleep, anything. I'm sober when I'm DJing and from the energy of people, I feel like I'm on drugs or drunk. I'm really in touch with my own energy and other people's energy and that's what I base all my music on. Some people ask me, 'What's next? What are you playing?' And I'm like, 'I have no idea, nobody has walked in yet.' With SoundCloud, I have a few mixes but it doesn't do me justice because you have to be in that moment.
I'm mostly there for the people. That's what thrills me is making people smile, laugh, dance. I love it. The downfall about it is when you're in normal life, it's not happy and dancing all the time. So it's a very emotional up and down kind of feeling.
303: Are there any other downsides to your DJing?
CM: I'm getting more into day-time DJing because I like to get up in the morning and have a normal life. For 12 years, I used to get up at like 10, 11 [a.m.] sometimes later because you're exhausted after the weekend. I have to, I have a chiropractic appointment and massage every Monday or Tuesday because it's hard on your body to stand for a long amount of time. And sometimes I just want to be so precise and so clean with my mixes — you get tense a little bit when you're about to mix something. So you don't realize how hard that is on your body.
This slideshow requires JavaScript.
All photography by Amanda Piela