You'll probably never run out of things to do in Colorado, but if you're itching for a weekend adventure out of state and don't want to break the bank, 303 is here to help. San Francisco, LA or Seattle can get a little pricey if you're looking to venture west for a weekend trip, so why not check out a location that your friends haven't bragged about visiting yet? Reno, Nevada and Lake Tahoe (Nevada and California) are our new favorite destinations on a dime where you get the best of both worlds—Reno—the quirky, small city with an upcoming art scene, hopping nightlife and mouthwatering eats, and Lake Tahoe—the heavenly lake oasis with stunning mountains and forests that illustrate views you can't find elsewhere in the US.
You can visit both places in one weekend, and we promise you'll want to go back. Reno-Tahoe really is the cheap traveler's paradise, so spend your money wisely. 
*All of these prices are subject to change and in order to stay under the $200 price tag, you'll need to choose the cheapest option listed, public transportation and all. But we promise, even with the frugal itinerary this weekend trip will be one to remember.
Airfare, Car Rentals and Free Lift Tickets
Flights on Frontier Airlines between Denver International Airport and Reno-Tahoe International Airport are as low as $49 each way. The new flights launched in November 2017, and they're going fast. Make sure you don't miss out. Plus, on the same day you fly in from Denver, you can use your boarding pass from any airline to ski or snowboard free at Squaw Valley Ski Resort, Alpine Meadows Ski Resort and Sierra-at-Tahoe Resort, or for only $69 at Mt. Rose Ski Tahoe. Click here for cheap flights from Denver to Reno and here for cheap car rentals in Reno for as low as $20 a day.
Reno
Known as "The Biggest Little City in the World," Reno, Nevada wants you to know it packs a punch of personality. With the same Nevadan casinos you'd find in Vegas, Reno may only be the third-largest city in the state, but it knows how to have a good time. Reno makes a new name for itself as a Nevadan city destination with cheaper, high-end resorts, cultural cuisine, friendly locals, world-famous entertainment and more. According to the Reno Gazette-Journal, Reno was ranked more hipster than Seattle in 2017—which means it's cool because no one has heard about it yet. 303 is predicting thousands of bearded millennials will be moving here as early as 2020.
Public Transportation
If you want to get around the city of Reno and spend your rental car money for adventuring Lake Tahoe, don't worry because a 24-hour bus pass is only $5 per person and $3.75 if you buy it in advance. You can see the whole city and probably spend more on a cup of coffee. For more information on bus fares and a map of routes, visit the RTC-Regional Transportation Commission website.
Accommodations
The Grand Sierra Resort
Where: 2500 East 2nd St., Reno
Cost: Rooms starting at $29 per night
The Lowdown: Go big or go home. Why stay anywhere else in Reno when you can stay at the #1 ranked hotel in the city for dirt cheap? A Grand King room at the Grand Sierra Resort (GSR) costs as low as $29 a night if you book in advance, and all the amenities that the resort offers will make you feel like a king. With more than 2,000 rooms over 200,000 square feet, the GSR includes 11 dining options including the region's only celebrity chef restaurant, Charlie Palmer Steak, the LEX Nightclub, which features an indoor pool, a $2 million lighting and sound system and three full bars, the largest wedding chapel in northern Nevada, a shopping center, spa, lake golf driving range, casino, movie theater, video arcade, 50-lane bowling alley, RV park, convention center, heated pools, hot tubs, the Grand Theatre performing arts center, and well—we're sure there's probably more. One night at the GSR and you won't want to come home or go anywhere else because it literally has everything you need.
Food and Drinks
Brunch: The Jungle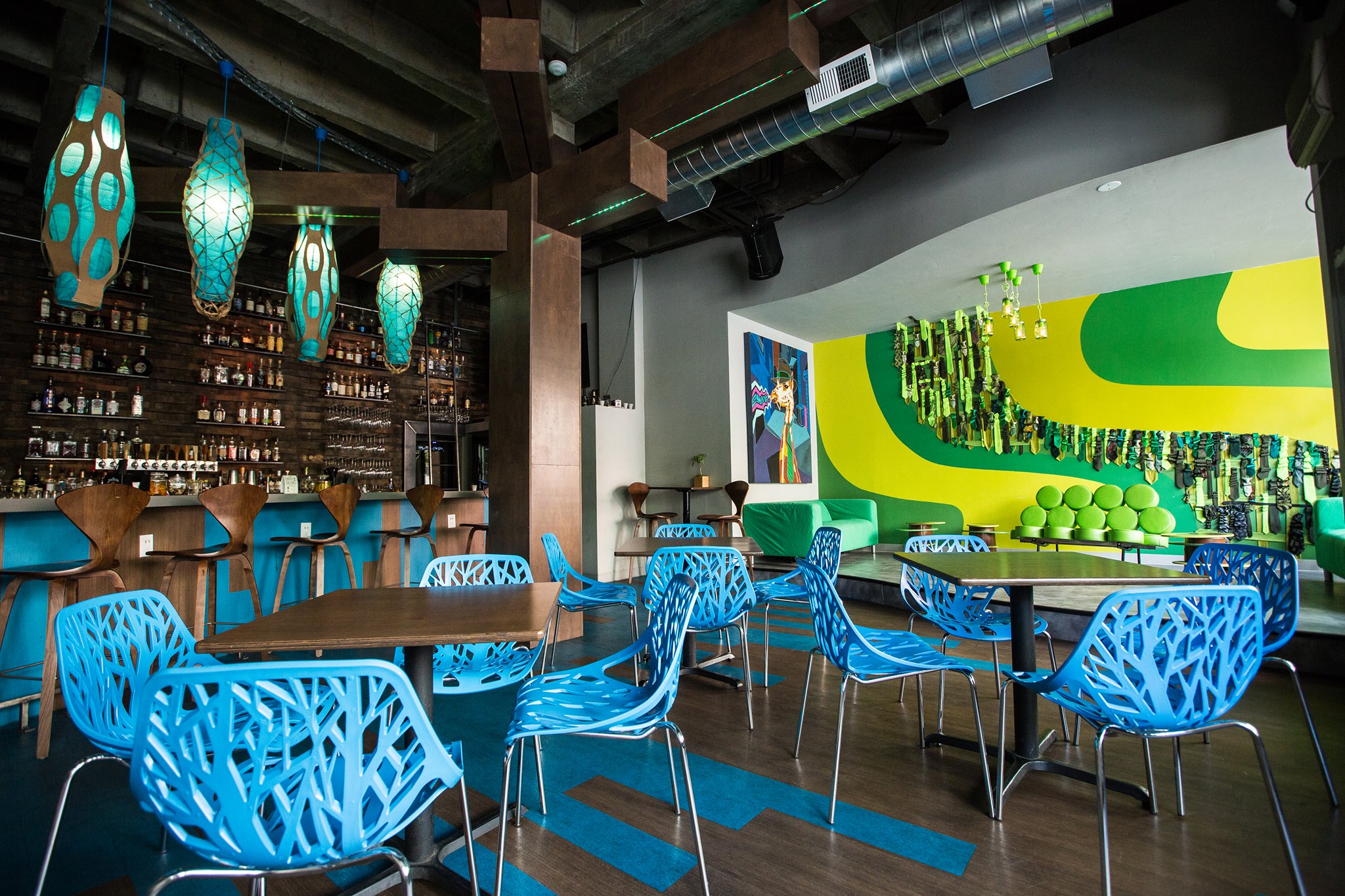 Where: 246 West 1st St., Reno
Cost: Under $10 (for one person)
The Lowdown: Forget cheap breakfast take-out food and get a hearty start to your day at The Jungle. Filled with colorful wall murals and a vibrant atmosphere, this café has coffee, healthy breakfast options including a breakfast burrito and potato bowl and lunch options such as pizza, sandwiches, wraps and salads.
Dinner: Louis' Basque Corner
Where: 301 East 4th St., Reno
Cost: $11-$30 (but you won't eat for days). – for one person
The Lowdown: Have you ever had a traditional Basque-style meal? If not, you're in for a real treat at Louis' Basque Corner. Basque cuisine is very meat-heavy and includes food served family style, which means you and your party will leave full. Inspired by recipes from the Basque settlers in the area, a Basque dinner at Louis' includes the soup of the day, French bread, Basque beans, salad, French fries, a first course, main entrée (typically steak or lamb chops), dessert and a glass of house wine. You also must try the "Picon Punch," a Basque cocktail named the official state drink of Nevada, which consists of orange spirit, gentian and cinchona.
Drinks: The Depot Craft Brewery Distillery
Where: 325 East 4th St., Reno
Cost: Draft beers starting at $5
The Lowdown: Some of the best beer in Reno is brewed in an old train depot. The Depot Craft Brewery Distillery offers amazing flights, artisan pub food, locally distilled spirits and craft beer for days. It's the perfect way to end the day in Reno.
Other Cheap Places to Eat and Drink in Reno

 
Activities
The Basement
Where: 50 South Virginia St., Reno
Cost: Free
The Lowdown: It doesn't get more underground than this. This converted, modern-day marketplace beneath the historic 1933 US Post Office is NYC's Chelsea Market of Reno. Filled with local merchants who embrace their creative brand identities, The Basement has vendors that offer the tastiest food and trendiest shopping you can find in the city.
Nevada Museum of Art 
Where: 160 West Liberty St., Reno
Cost: $10 general admission, $8 students, free the second Saturday every month
The Lowdown: The Nevada Museum of Art's exterior is inspired by geological formations in the Black Rock Desert of Nevada, and it's not surprising that the more than 2,000 works of art inside are just as full of character. With sculpture, photography, digital media, paintings and more, the Nevada Museum of Art features national and international artists that offer an inspiring dialogue about the changing environment, Native American culture, war and interactions with nature among many other topics. Currently, the museum has an Evolution of Burning Man exhibit about the famous festival, and a 14-foot diameter replica of a satellite that will eventually be launched. The Nevada Museum of Art is also free on the second Saturday of each month and provides hands-on art activities throughout the museum for kids and adults.
The Generator
Where: 1240 Icehouse Avenue, Sparks
Cost: Donation-based aerial silks class, $10-$40 for a workshop
The Lowdown: From the outside, it might seem like you've gotten lost in the warehouse district of Reno, but The Generator is just that—a "maker space"—or a giant warehouse that is the heart, brain and soul of the emerging Reno/Sparks art scene. As an inclusive community art space for the city, The Generator is home to artists, inventors, builders and other creative people who need space to work and want to be around like-minded individuals. The Generator has created many large projects that have been featured at Burning Man, and at other locations. So what can you do here? Apart from checking it out and working on your own art, you can take a workshop to learn a variety of art forms, volunteer to help build a large project or take a donation-based aerial silks class.
Walking Art Tour of Downtown
Where: Reno Playa Art Park, 520 North Virginia St., Reno
Cost: Free
The Lowdown: Walk along the Truckee River in downtown Reno to see sculptures and then walk towards the Reno Playa Art Park to see some of the city's most iconic murals and street art. Perfect for a photo-op, the Arts District, between Liberty Street and Second Street, and Virginia Street and Arlington Avenue is home to artwork created by some of Nevada's finest—and you get to see it for free.
Wine Walk on the River
Where: Pick up your glass at one of these listed locations.
Cost: $20 (for one person)

The Lowdown: Every third Saturday of the month from 2 to 5 p.m., participants 21 and over can purchase a wine glass and wristband for $20 and sample wine at businesses along the Truckee River at the Reno Wine Walk. Perfect for a warm day, the Reno Wine Walk is worth the hype.
National Automobile Museum
Where: 10 Lake St., Reno
Cost: $12 adult admission
The Lowdown: With more than 200 cars on display, the National Automobile Museum in Reno is one of the best auto museums in the world with models from the late 19th century onward. The museum even features the 1912 Rambler filmed in the Titanic, and other vehicles you wish you could climb into.
Dickerson Street
Where: Dickerson Road, Reno
Cost: Free
The Lowdown: If you need a quirky place to shop, Dickerson Road in Reno should be on your list. West of downtown, this dead-end road of eclectic shops is a great way to end the day and breathe in some fresh air in a much quieter part of town.
Day Trips From Reno
Black Rock Desert
Where: 200 Transfer Road, Gerlach, Nevada
Cost: Free *optional because this requires a rental car*
The Lowdown: Burning Man is held in Black Rock City, Nevada, a town that only exists in the Black Rock Desert for one week each year, but if you can't attend the famous festival, it's still a surreal experience. The Black Rock Desert-High Rock Canyon NCA features 800,000 acres with nearly 120 miles of emigrant trails and the iconic Black Rock Desert and High Rock Canyon. Popular attractions in this area are the Black Rock Desert playa, the natural hot springs (that you can't swim in) and historic wagon trails. It's a two-hour trek north, but how many people can say they've been there?
Virginia City, Nevada
Where: Virginia City, Nevada
Cost: Free *optional because this requires a rental car*
The Lowdown: You probably haven't heard of this city that was once a significant settlement between San Francisco and Denver, but it still has all the historical charm it did back then. A mere 40-minute drive from downtown Reno, an afternoon trip to Virginia City, Nevada promises boardwalks with shops and restaurants, Old West saloons, Victorian-era homes, horse-drawn carriages, a trolley, museums and more.
---
Lake Tahoe
Ah, Lake Tahoe. It doesn't really matter whether you're on the Nevada or California side, the largest freshwater lake in the Sierra Nevada Mountains is breathtaking along its shores in the north and south. Famous for its beautiful beaches and ski resorts, Lake Tahoe offers picturesque scenery year-round with a ton of outdoor activities. Whether you're paddleboarding in the summer, hiking in the spring and summer or skiing in the winter, the mountain backdrop with towering redwoods and pristine blue water never gets old.
Accommodations
This Really Cheap Airbnb
Where: Kingsbury, Nevada
Cost: $10 per night 
The Lowdown: Only $10 a night? That's right. This townhouse Airbnb in Kingsburg, Nevada near the Stagecoach ski lift at Heavenly Mountain Resort accommodates four people, and has a parking space, fully-equipped kitchen and bathroom, large closet, pool, hot tub and balcony with views of the lake. It really doesn't get cheaper than this.
Food and Drinks
Heavy Breakfast: Wagon Train Coffee Shop
Where: 10080 Donner Pass Road, Truckee, California 
Cost: $11-$30 (for one person)
The Lowdown: Don't explore the charming town of Truckee, California on an empty stomach. Fill yourself with a huge breakfast of eggs, bacon, biscuits, French toast and other tasty foods and get the eclectic atmosphere you want from this small California town in North Lake Tahoe. The food isn't world-class, but you probably won't need lunch later.
Dinner: The Beacon Bar & Grill
Where: 1900 Jameson Beach Rd., Camp Richardson Historic Resort and Marina, South Lake Tahoe, California 
Cost: $11-$30  (for one person)
The Lowdown: It doesn't get much better than dining right on the beach without sand getting in your food. The Beacon Bar & Grill is located at Camp Richardson, a historic resort and marina that includes a general store, ice cream parlor, coffee shop and boating and beach access in addition to the inexpensive restaurant on the waterfront. The Beacon is great for happy hour as you watch the sunset. You can also rent boats here or use the water taxi to get to other parts of the lake.
Drinks: Alibi Ale Works (Truckee)
Where: 10069 Bridge St., Truckee, California 
Cost: Draft beers starting at $5.65  (for one person)
The Lowdown: The original location is in Incline Village, Nevada on the north shore of Lake Tahoe, but Alibi Ale Works' second location in Truckee, California is also a great time. With rotating brews made using pure water from Lake Tahoe itself, Alibi has a beer line-up that's funky, traditional and everything in between.
Other Cheap Places to Eat and Drink in Lake Tahoe
Activities
Emerald Bay and Vikingsholm
Where: 138 Emerald Bay Road, South Lake Tahoe, California 
Cost: $5 parking, $10 for optional Vikingsholm tour
The Lowdown: Hike this short 1.7-mile out and back trail from a parking lot with the best view ever to escape into sweet-smelling redwoods and other trees that line Emerald Bay, California. With some of the best scenery in Lake Tahoe, this hike will lead you down to the beach with a dock standing on emerald green waters that match the forest next to Vikingsholm, Tahoe's hidden Scandinavian-inspired castle that is open for tours in the summer.
Chickadee Ridge
Where: 24705 Mt. Rose Highway, Reno
Cost: Free
The Lowdown: This roughly two-mile out and back hike near Incline Village, Nevada is where you get to feed the birds. Whether you choose to snowshoe or hike, make sure you bring birdseed since hundreds of little chickadees will perch on nearby trees in the hopes that you might give them a little snack.
King's Beach
Where: The Java Hut, 8268 North Lake Tahoe Blvd., Kings Beach, California 
Cost: Free
The Lowdown: Kings Beach, California is a scenic town right on the lake, so if you're looking for the most beautiful sunrise or sunset, this really is the spot. Grab coffee at The Java Hut and walk a couple feet to beach access where you will be blown away by the lake's beauty during early morning hours. You can also visit the official recreation area for the same views with a park atmosphere.
Skiing or Snowboarding at Squaw Valley Ski Resort
Where: 1960 Squaw Valley Road, Olympic Valley, California 
Cost: Free with your boarding pass
The Lowdown: We've already mentioned it, but really, you shouldn't miss out on this one. As one of the largest ski resorts in the US, Squaw Valley is a skier's paradise rather unlike what you're used to in Colorado. California trees tower along bouldered cliffs for an even rockier terrain than the Rocky Mountains, plus the views of the lake below are unbelievable.
Take the Aerial Tram to the Olympic Museum
Where: 1960 Squaw Valley Road, Olympic Valley, California 
Cost: Free with your boarding pass
The Lowdown: Did you know that in 1960, California hosted the Winter Olympics? And it was at Squaw Valley in Lake Tahoe! Use your boarding pass to take the aerial tram to the Olympic Museum for a glance at the way snow sports used to be back in the '60s. We've come a long way, trust us.
Truckee, CA
Where: Truckee, California 
Cost: Free
The Lowdown: Truckee, California is where you should hang in Lake Tahoe if you're not feeling outdoorsy. Perfect for shopping, eating out and taking in the small town scenes along the Truckee River and the historic railroad tracks, this lazy city is where the locals go to open a cold beer and unwind a short distance from the lake. Exploring the heart of downtown doesn't get much friendlier. You'll probably want to move here.
For more information about Reno and Lake Tahoe, visit the Reno Tahoe tourism website.