Starting this Wednesday, the Flatirons Food Film Festival will return for its fifth run. Consisting of a variety of events including film screenings, discussions, a cooking demo and several parties, the festival will show pictures from across the globe. Beginning with James Beard: America's First Foodie at Boulder's own Rayback Collective, the program will continue to include events at the Boulder Public Library, License No. 1, the Boulder Farmer's Market and the Muenzinger Auditorium.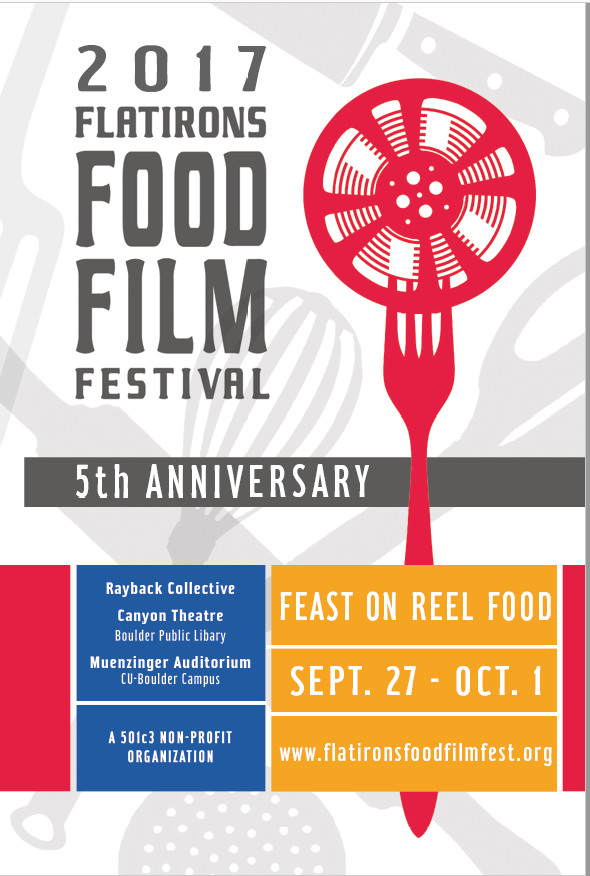 Tickets are available on an event-by-event basis or you can purchase a festival pass that gets you into all the films for $65. This year's selections include A Journey Through the People's Republic of Fermentation, Ratatouille, What's For Dinner Mom, Jeremiah Tower: The Last Magnificent and Eat Drink Man Woman. Speakers including Frank Bonanno, Edwin Zoe and Jeremiah Tower will introduce each of the films. Full schedule can be found here.
Images courtesy of Flatirons Food Film Festival.