The 303 Pool Summer Series is back for a one-time event. This Labor Day, join 303 Magazine and the Four Seasons Hotel Denver for the End of the Summer Event. In true 303 style, there will be plenty of drinks, music and dancing. Spinning the tunes this year is local DJ, DJ Manos.
If you went to our DFW Kickoff Party, then his name (and tunes) will sound familiar. DJ Manos has been crafting creative DJ sets for the Denver nightlife scene since before the EDM craze took flight. From corporate events and poolside soirees to parties in Cabo San Lucas, Manos creates music that puts people on the proper musical vibe.
The Denver DJ talked with 303 about DJing in the Mile High city, his brand new mix series Certified Chill and his upcoming DJ debut at our pool series.
303 Magazine: When did you start creating and producing music?
DJ Manos: I started creating mixes to simply capture the essence of healing through sound. My Mountain Air Series is a prime example. If you go into the mountains and put on one of those, you'll feel what I mean. My brand new series is called Certified Chill: a mixture of the urban, hip-hop culture that inspired my starting points. I'm genuinely hyped about the project. 
303: How did you become involved with the Denver DJ scene?
DM: I started DJing at places like Club Below, 5 Degrees, Suite 200 and Chloe. I also had the privilege of hanging out with other DJs like DJ Ripm, DJ Digi and DJ Shake One who helped me understand the important basics of corporate events. After those first appearances, I was hooked and wanted to make people move on dance floors ever since.
303: How would you describe your musical style?
DM: My musical style is a collage made up of various tempos and genres and current music trends. I call it "Open Format"  — the ability to program a room with your track selection and be able to adapt to the atmosphere. At the end of the day, my clients trust me to create either a party filled with dancing or a specific mood for cocktail hour. It's my job to read the room.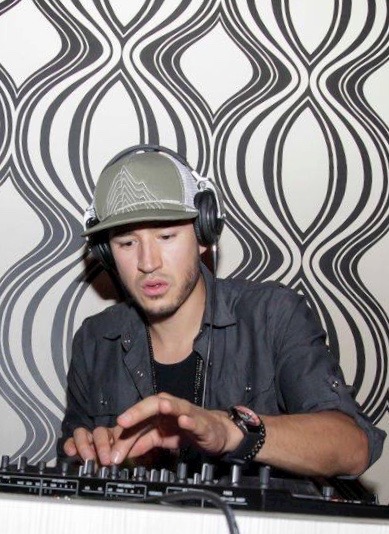 303: What's your favorite part about being a DJ?
DM: My favorite part about being a DJ is having the opportunity to engage with people and bringing therapy through sound.
303: What are some challenges you've faced as a DJ?
DM: A challenging component to DJing is virtual self-promotion. I'm thankful that through word of mouth, quality consistency and refraining from alcohol consumption has lead me down a path where clients book me because I'm professional and always show up enthusiastic about the music I'm about to play.
303: What have you noticed about the Denver music scene?
DM: We're all watching Denver grow at a rapid pace. We have people moving in from different parts of the globe and bringing their music with them. We should always keep our ears open to such a phenomenon. You never know where the next inspiration for a new track or a new mix may come from. Thankfully we live in a city that embraces the arts overall.
303: You played at the DFW Kickoff Party, but this is the first time you're playing at a 303 Pool Series Event — what are you most looking forward to?
DM: 303 is known for throwing some great events. The dance floor was popping at the DFW Kickoff Party, so I'm looking forward to seeing if the 303 guests are ready to go to the next level with me to cap the summer season.
You can dance along to DJ Manos on September 4 at 303's End of the Summer Pool Event at the Four Seasons Hotel Denver. You can purchase GA and VIP tickets here. Use discount code '303pool' for a $10 discount.
For Cabana or VIP bottle service inquiry email [email protected]