It was all smiles and hugs as we met up with the three members of SunSquabi in their old stomping grounds of Boulder and birthplace of the band. The nostalgia was clearly felt by all of the members as bassist Josh Fairman exclaimed, "I haven't walked through here since I was like 18 years old" and the band all laughed in agreement as we met up in front of University of Colorado's UMC Events & Planning building. Upon chatting with the guys, our conversation ranged through everything from the band's origins and current festival run, to daily life in Colorado and their recent Red Rocks performance.
With the help of drummer Chris Anderson and bassist Andrew Clymer, lead guitarist Kevin Donohue gave birth to the extremely talented band SunSquabi in 2011. While Clymer is no longer with the band, this past year the addition of Josh Fairman has rounded out the band's sound nicely. Aside from his work with SunSquabi, Fairman also plays in the band Analog Son and offers a very distinct and funky vibe to the bands newer progressing sound. Being that he was already friends with the band and had helped with the recording of their first two projects, the transition was easy. Going from their first opening sets at the Fox Theater in 2011, to sold out shows in the same venue and multiple appearances at Red Rocks, arguably Colorado's biggest stage, the band's progression over the last few years has been tremendous, to say the least.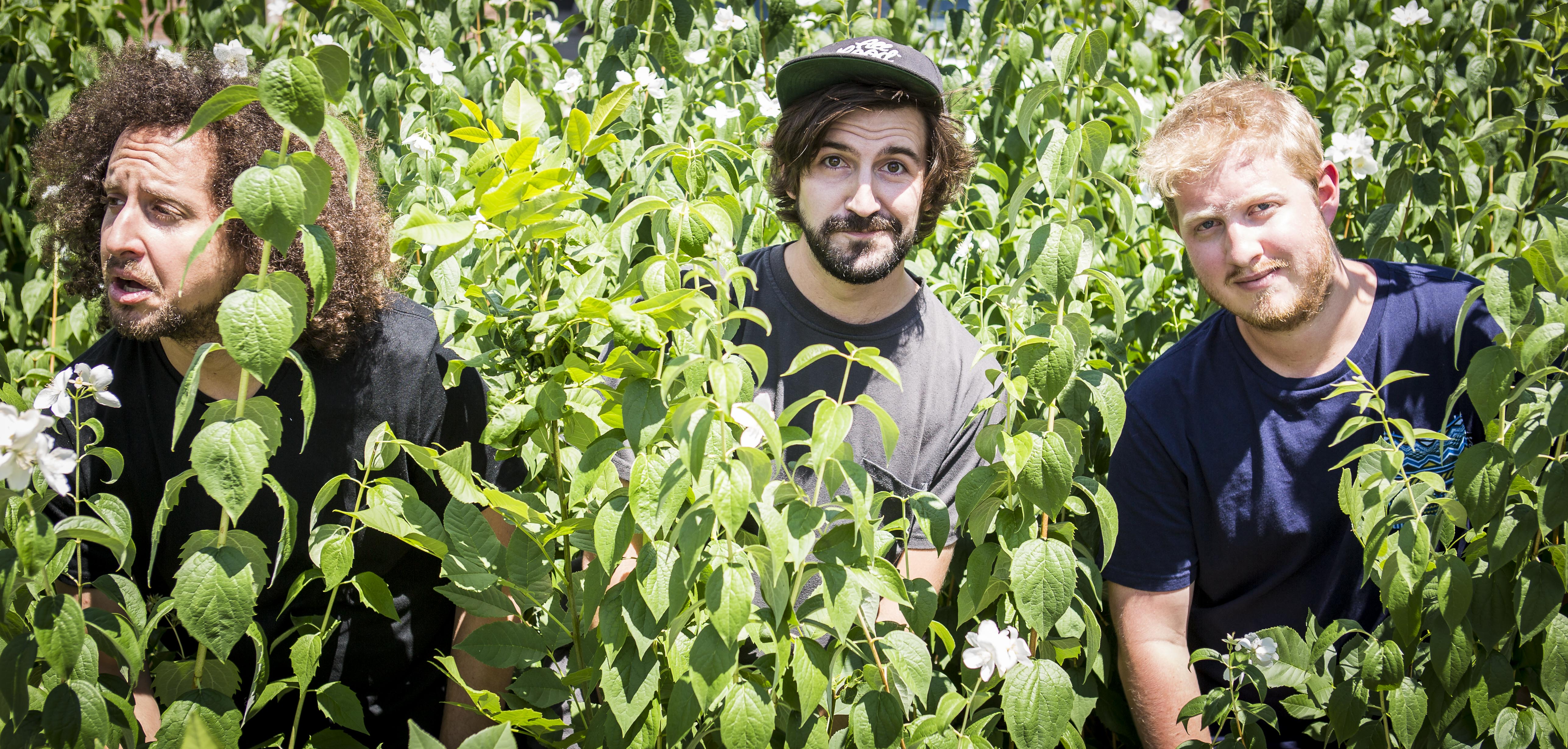 If you are unfamiliar with their work, SunSquabi is a unique live-electronic band that is heavily influenced by funk and jazz. The group prides itself on bringing something new to the electronic music scene and does so in an effortlessly smooth and groovy way. Donohue best described it when explaining the creation process for a SunSquabi record. "Just imagine a big canvas on a wall. And then stare at it for a really long time and nothing happens. And then all of a sudden you take all of your paint and toss it. And then everyone else starts throwing paint at it and becomes this big thing. And that's the cool thing about music, you can go back and kind of sculpt it down," said Donohue.  He goes on to explain that the band is experimenting with a lot more improvisation and trying to keep it a bit more natural. Both in the studio and in their live performances.
Explaining a bit on how they got connected with GRiZ and All Good Records, Donohue says the partnership was extremely organic in nature. After first seeing them live at 2012's Sonic Bloom Festival, GRiZ instantly took notice and easily hit it off with the guys of Sunsquabi. After GRiZ moved to Boulder, they had a chance to get even closer over the last few years and the band released their first project through All Good Records in 2016, titled Odyssey EP. Consistent with releasing new music, just last month SunSquabi premiered a jamming new collaboration mix for All Good Radio and you can check it out here. When asked if we would see more of these types of collaborations in the future, Donahue said, "Oh ya, absolutely. We are working on a ton of different collaborations right now. We have a remix for Lettuce which is one of all of our favorite bands, all for different reasons, but it's something we all kind of share. We're doing a remix for Manic Focus and we just did a ton of collaborative stuff with Boogie T from New Orleans. We also have a new track with Griz coming out as well. But we're really all about collaboration and integrating however we can."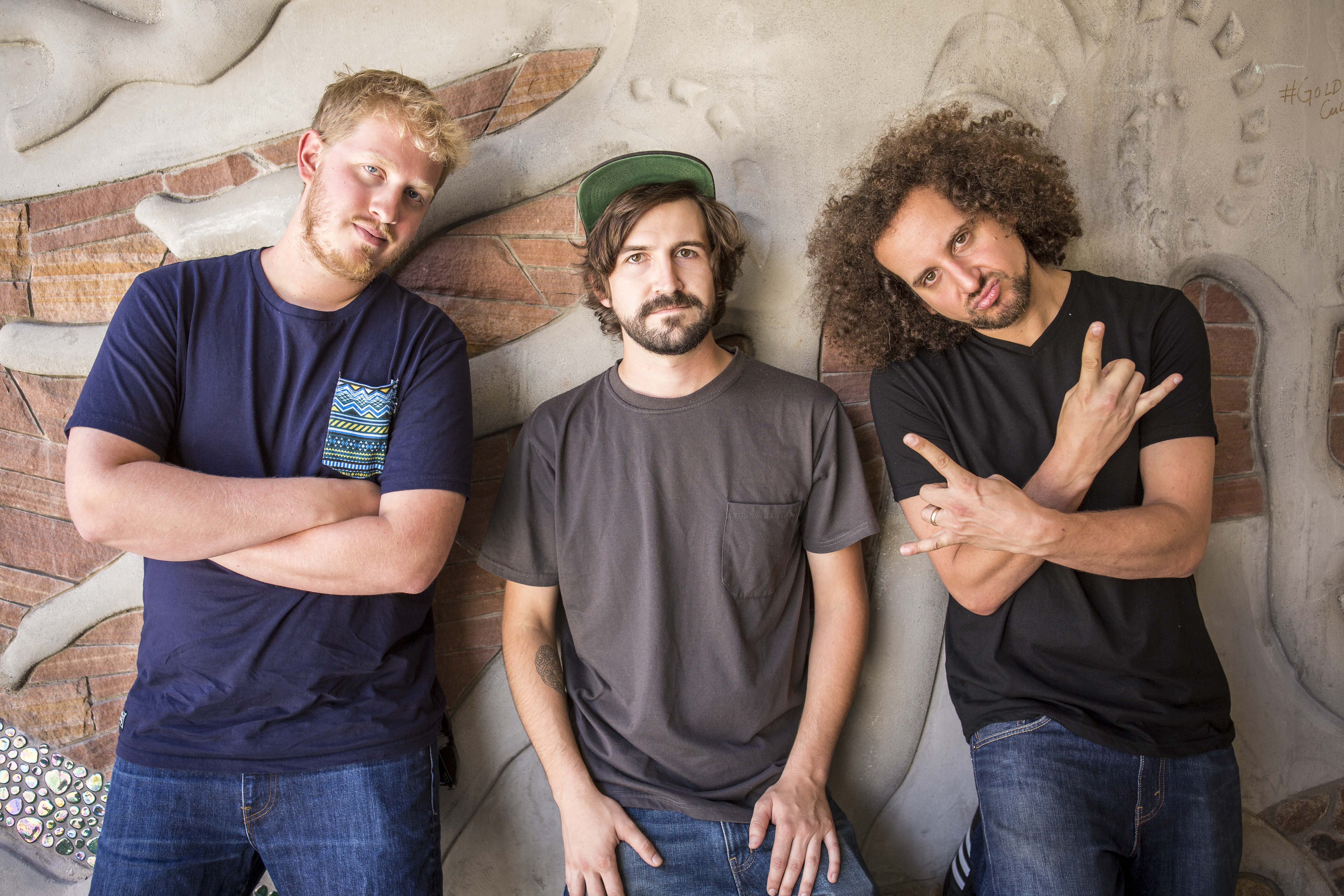 Talking with SunSquabi, you can't help but notice the clear drive and focus these guys have when it comes to their work. Music consumes their worlds and all three can attest that it's one of the most important things in their lives. While music is a huge driving factor in day to day life, they also cite a relaxing getaway in the woods as much needed rejuvenation time after the long tours and stresses of recording. They're also big fans of Denver's expanding cuisine choices and cite Knew Conscious Art Gallery and Cervantes Masterpiece as pivotal in helping create an awesome community of people in Denver's local scene.
"Festival crowds are definitely special. It's different than anywhere else because everyone's so open minded. They go there to find new music. So you have this opportunity to play for people who have seen you 12 times, and other people who are like, 'Who are these people?' So you get a chance to turn some people on."  – Kevin Donohue
Going into their upcoming performance at Arise, the band is definitely excited to be playing the local Colorado festival and has plans to soak up as much of it as possible. Aside from the fact that they will have two different sets to play during the weekend — one prior to Beats Antique on Saturday and a late night set to close out the festival on Sunday — the band is definitely making time to be a fan at this festival as well. They're all pretty bummed they won't be able to make it in on Friday for Atmosphere's set but also note they're excited for performances by Lettuce, Beats Antique, Late Night Radio and whole bunch of other great artists. "Arise is a great festival. It's not just music, there's yoga and art and it's just a huge collective of artistic vision and that's really cool," said Anderson.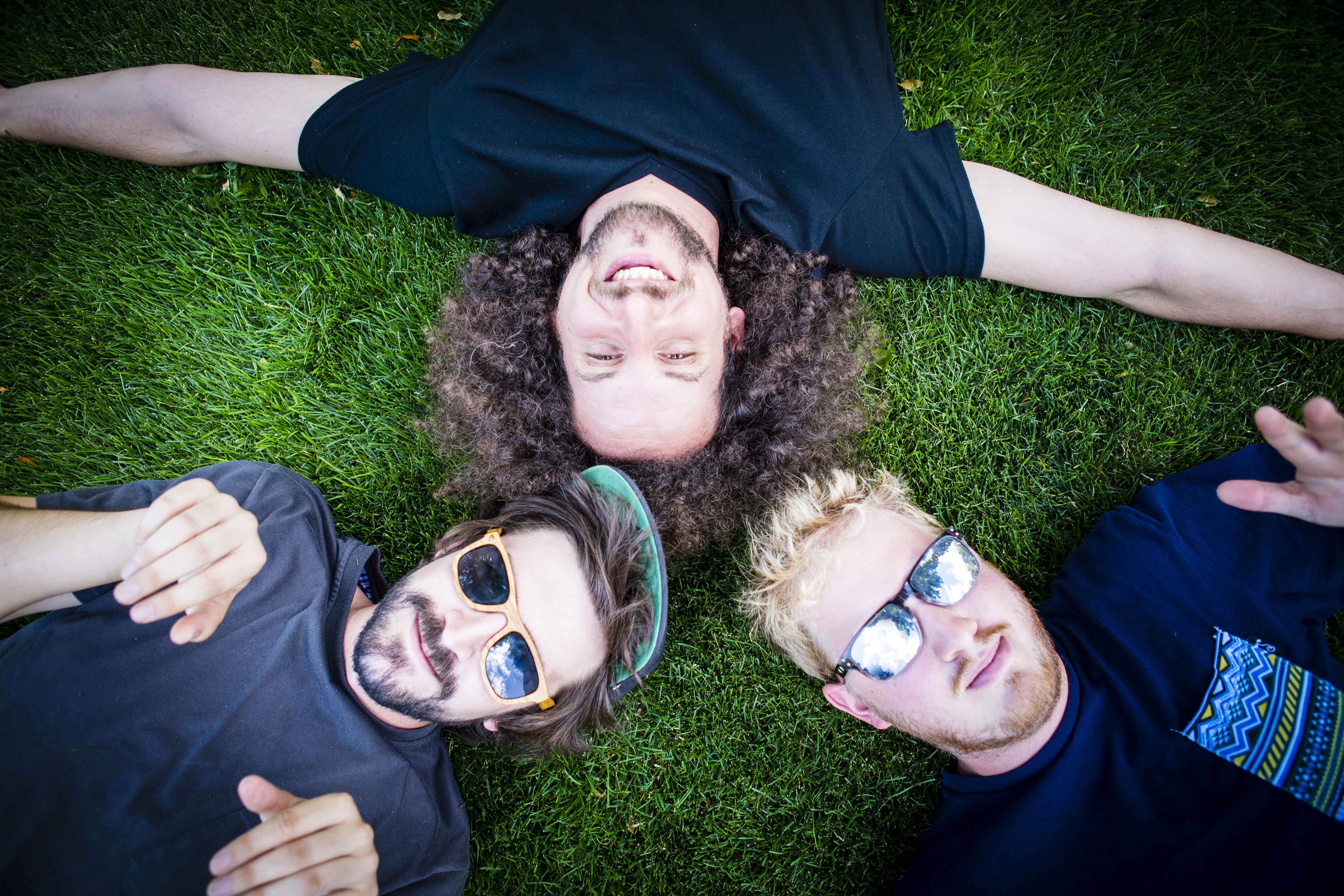 Going into the second half of 2017, SunSquabi is looking to continue having an extremely successful year. The band is looking forward to returning to a hometown crowd at Arise and also have their sights on their first international show at Dominican Holidaze coming up in December. Celebrating the release of their latest mix and still riding the wave of an impressive festival run, the band isn't done there. While announcements were unable to be made at this point in the interview, the band did manage to let us know that a very special announcement will be made at this year's Arise performance. So stay tuned for exciting news from the talented three-piece band and grab your tickets for Arise before the weekend passes you by.