This is a series profiling Denver's City Councilmembers. Each month we grab coffee and take a car ride in their district. Along the way, we get an intimate look at their lives, their worldview and most importantly, their goals for their districts. Go here to read past profiles.  
---
Before Denver was the city we know today, the metro area was divided into three smaller cities — Denver, Auraria and the now District One, Highland, what we know now as the Highlands, Sunnyside and Jefferson Park area. This is Rafael Espinoza's district.
Take a quick drive around the area and the redevelopment, gentrification and growth in the Highlands and Jefferson Park area is apparent, obvious and blatant. But, so is the character of the older buildings and homes — a historic and architectural map of the past in bricks and wood that the neighborhood has fought to keep. Espinoza, in particular, has fought hard on this issue for his district long before he was an elected representative.
Jefferson Park used to have a "reputation," Espinoza said. A place for gangs to hang out, suicides, and a dead body was once found there. As a citizen, he rallied with his registered neighborhood organization to fight for a safer place with new developments and views of downtown you can't get anywhere else in the metro area.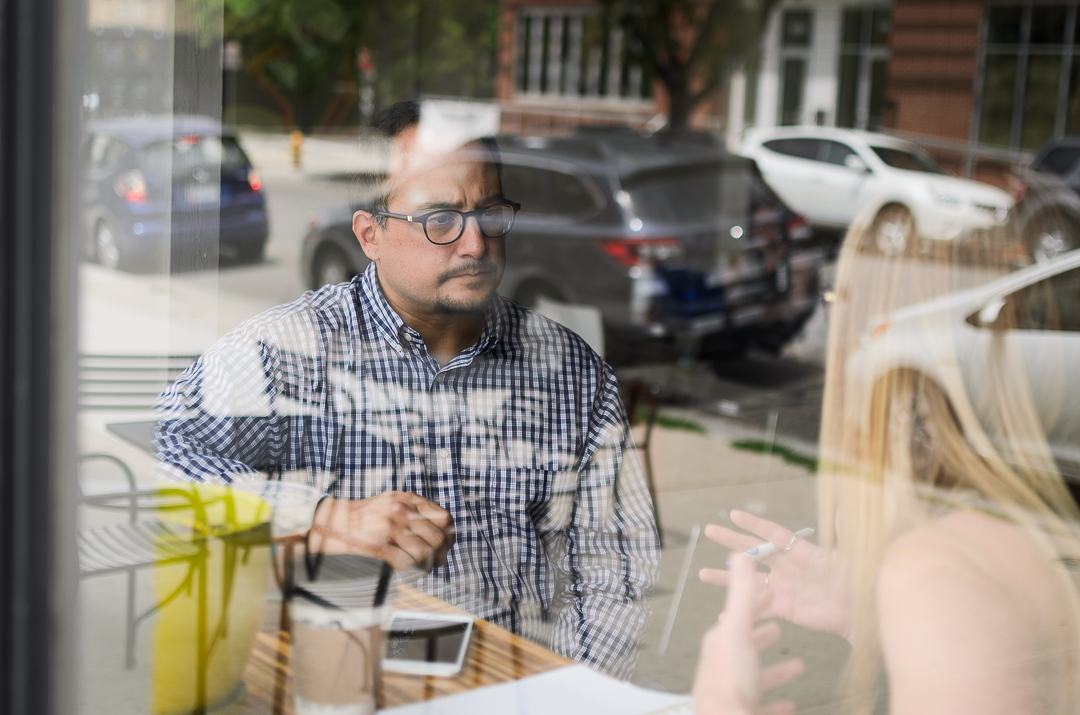 But while the area was notorious, according to Espinoza, the "people who lived there had no problem with it and everyone knew each other."
Porches are a common aspect in the Victorian era style homes found in his district, keeping the place open and friendly with familiar faces, but developments coming in are "drive-in, drive-out," tearing down the older homes with porches and building large apartment buildings, according to Espinoza
"I'm more of an adapt and reuse kind of person less than a preservationist — which is a form of preservation. I like the remnants of the past playing into the future," Espinoza said.
As an architect living in Jefferson Park, he has grown fond of the home styles in the area. Espinoza said he's not against redevelopment, he just wants new development to incorporate existing spaces.
"The sort of tangible things I think are preservation-worthy aren't even understood by the people that are developing," Esponoza said.
During our coffee, he points out a new development, critiquing its simple red brick and white mortar, but when he shifts his gaze to an original building, his eyes light up behind his glasses.
"You see that big cornice on the top of the building? That's wood, but below that you see corbelling, and then where those two green ribs are, that's a pilaster…" he said admiring the original architecture.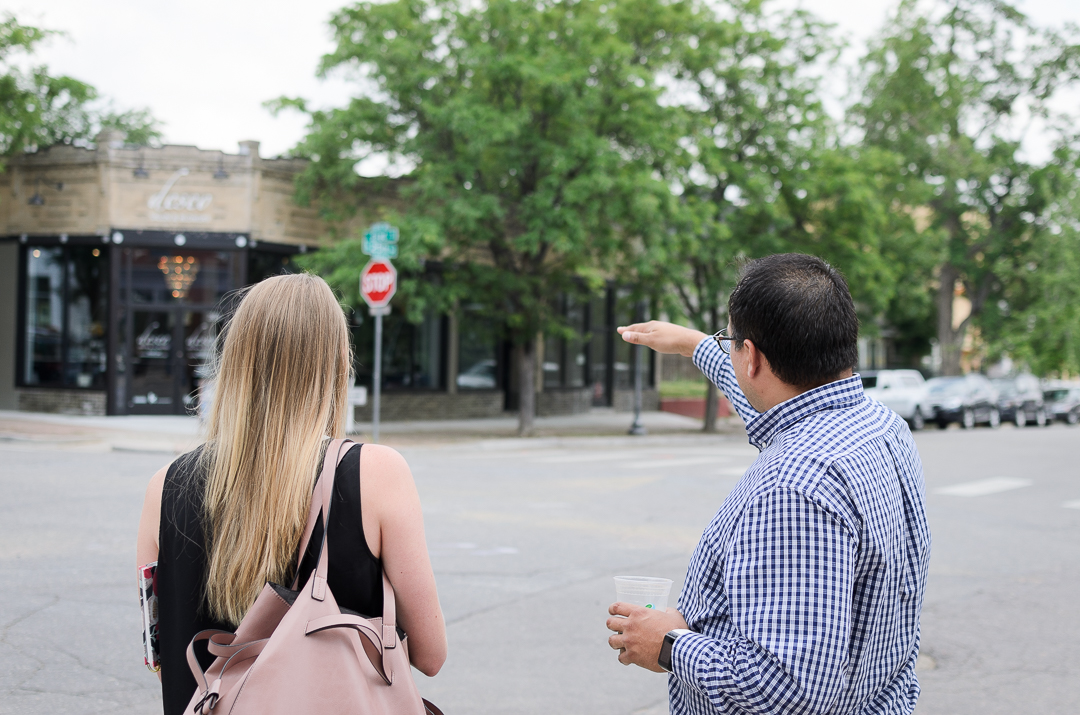 He does this periodically throughout our interview, pointing out the smallest details in brickwork in both new and older buildings, homes and developments. He very much has an architect's eye for detail and an even harder one for new developers. He showed a text he sent to the architect of the building across from 2914 Coffee where we met, saying they need to talk about the masonry, calling it "fugly." We walked past a structure that won the first design award in the area, and he was admittedly a little "meh" about it.
"Clearly my colleagues have basically said, 'Well unless it's the Molly Brown House we're not interested in preserving your house,'" Espinoza said. "Well, if the Molly Brown House is the standard, we don't have any of those in Jefferson Park. There is no figure that important, no house that grand. So does that mean this whole community is disposable in that way? I don't think so."
Espinoza said he feels he almost had more power to negotiate with developers as a citizen than as a councilperson when he was fighting for Jefferson Park and his neighborhood. As a citizen, he could push a developer to the "brink," but not so much in council. As a councilperson, he's working with representatives from other areas of Denver that have different or unique issues, and Espinoza said the "team" aspect he was hoping to find within the council, is sorely missing.
"That's one of the things that frustrates me about council is we do all have these strengths and we should be playing off them, and we should be coordinating them going, 'Okay Kevin you are super detailed on these matters, Wayne you love to crunch the numbers and print out the spread sheets, and Robin you want to parse everything to the Nth degree. Let's do that… (But) that would require a level of coordination that none of my colleagues are willing to do publicly," Espinoza said.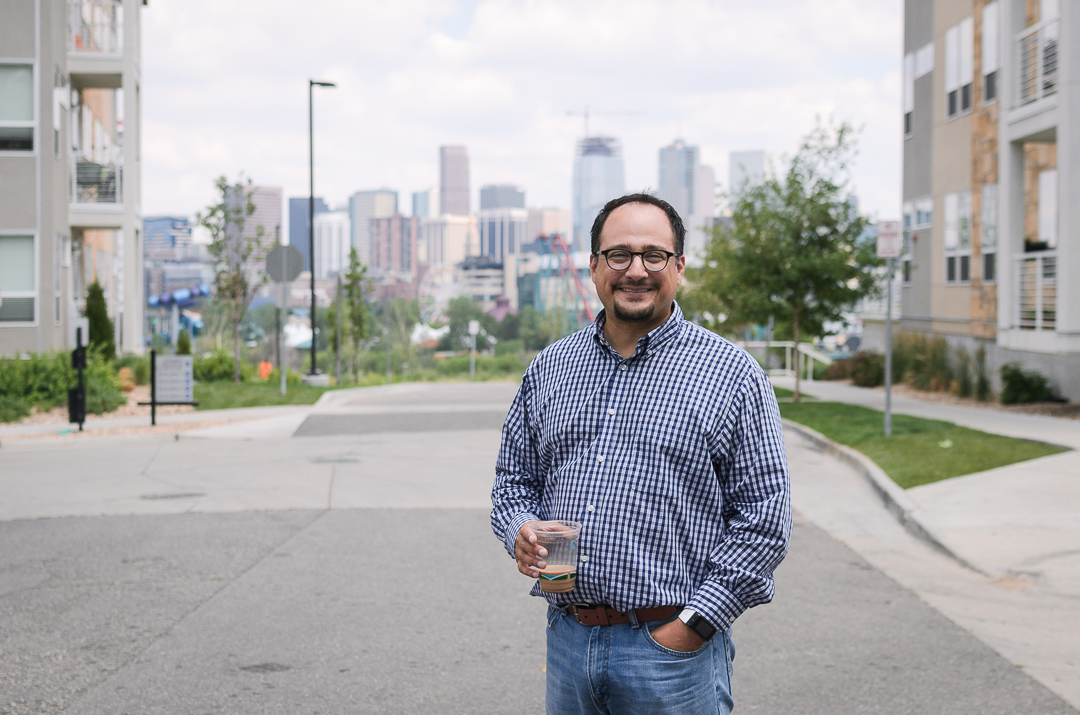 Though he might feel he's lost a little of his negotiating strength in the council, he hopes to empower his constituents to organize and speak up for what they want. It seems he wants his district as active as he was when he was a citizen. Unfortunately, he said many people don't know how to go about getting their ideas, issues and complaints out to the right channels.
"Yes, the little person can be successful and being loud is important, but you want to be loud on the things that you can move with that group and then shift your arguments in a different arena," Espinoza said. "You have to be strategic in how you fight it. Loud isn't good enough."
Attending many gentrification meetings in his district, Espinoza said he asked his constituents to bring forth ideas to help solve the issue, to hear what would help them directly from the people being affected. Instead of an outpour of ideas and solutions, he got crickets — nothing.
"So I was like, 'Great. Let's address it. Bring me some ideas. I'm a legislator now, bring me some ideas.' And no one's come forward with anything," Espinoza said.
While his district is diverse in both age, race and gender, he primarily only hears from middle-aged people concerned about their district. The millennial voice is lost in the big, loud issues he can't help with. When he does hear from people in their 20s, it's in a small, special interest group like an environmental group. To be more involved in the community, Espinoza said the more organized you are, the better off you are, and creating or getting involved in a group like a Registered Neighborhood Association can help get your issues more attention.
All photography by Austin Cope. Go here to check out our other profiles on city council people in our Coffee and Car Rides series.