Earlier today, it was announced that popular jam band moe. will be taking an "indefinite hiatus" following bassist, Rob Derhak's cancer diagnosis. "The prognosis is good," said Derhak in a letter to fans posted on the band's Facebook page. "Unfortunately the treatment will be rough on my body, and my voice," he continued.
moe. was in the middle of a tour that was set to have them play two nights at the Boulder Theater and end with a night at Red Rocks. The Colorado portion of their tour was to be August 11, 12 and 13. The Boulder shows were going to be performed alongside fellow jam-band Twiddle with the Red Rocks show featuring Twiddle and Pigeons Playing Ping Pong.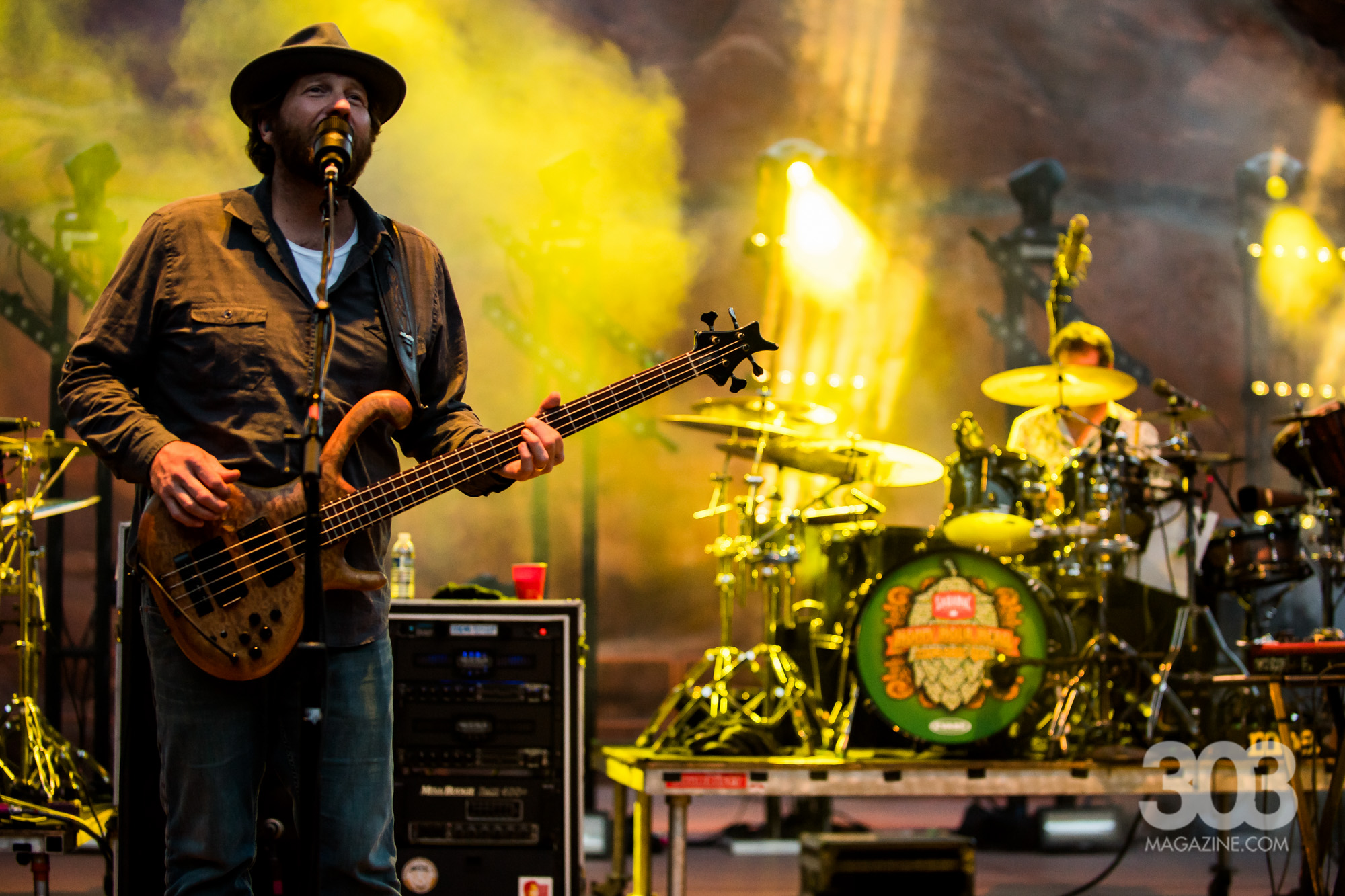 Twiddle announced on their Facebook page that the Red Rocks show will be canceled, but that they still plan on coming and performing in Colorado that weekend so ticket holders, keep an eye out. Details on the show have yet to be released.
"Rob Derhak, like the rest of moe., is one of our musical heros. We've been in the crowd for many moe. shows, and we're sending our most positive thoughts. We love you, Rob," said Twiddle on their band Facebook page. moe.'s final performances before the hiatus will be July 21 at the Playstation Theater in New York, July 28 at The Huckleberry Jam in Idaho and their appearance alongside Phil Lesh at the LOCKN' Festival in Virginia.
moe. has recently been cranking out albums. Derhak had a hand in writing many of the songs coming out and most feature his unique style. Derhak said in his Facebook letter that though he knew something was up for a while, he was not prepared for this sort of news. 303 Magazine sends healing thoughts Rob's way and wishes him a speedy recovery.