One of the most difficult — and most popular — trails in Colorado is The Manitou Springs Incline. Referred to most often as just "The Incline," the trail consists of .88 miles of stairs and gains more than 2,000 feet of elevation. Olympians even use The Incline to train.
As a Colorado native, I have lived near The Incline my whole life — but have always avoided trying it. I felt like I was never in good enough physical shape and was worried my asthma would inhibit me from reaching the top. Frankly, my biggest excuse was a fear of failure.
Before the climbed I did a ton of research, talked to tons of people who have done it and amassed what seems like a small encyclopedia of information on what to expect.
Tuesday, I took the plunge to climb the summit and this is what I learned.
Pack only the essentials
Tennis shoes
At least 1.5 liters of water — camel back if possible
One or two granola bars or some sort of small easily carried snack
Light jacket or rain jacket
Athletic clothing, like shorts and a T-shirt
A can-do attitude. No, really. This trail is not for the faint of heart.
Note: Dogs are not technically allowed on the incline, so maybe leave the pooch at home.
Parking
You have some options. To park your car near the trailhead, it will cost you anywhere between $10 and $20. If you're a cheapskate like me, park down near the Manitou Pool and take the free shuttle up to the trailhead. You can also park downtown for $1 per hour and walk up to the trailhead. Keep in mind that walk is all uphill before you even start The Incline.
Before you start
The trail is open year-round from dawn until dusk. The best time to go during the summer is in the morning. This way, the trail isn't super hot from the sun and you can avoid Colorado's afternoon storms.
Apply sunscreen and bug spray at the car. Don't bother bringing it with you, because two-thirds of the way up you will thoroughly regret any extra weight. I mention bug spray, because flies are attracted to your sweat and make for an irritating climb without it.
This one kind of goes without saying, but make sure you stretch before and after the climb. The more you stretch the less you will hurt the next morning. Don't just stretch your legs, either. Stretch your arms, shoulders and back, as well.
Once you reach the trailhead, and are stretched and ready, plan for the whole loop to take anywhere from two to three hours of your time. To give you an idea, I'm in OK physical shape, only stopped once to move a baby chipmunk off the trail and it took me exactly one hour to get to the top.
Set your own pace 
Don't worry about the speed of your friends or that one guy with the wife-beater and the mammoth calves.
The first quarter of the trail is pretty flat, so it would be easy to wear yourself out early on by hustling through this part. Take your time.
The best piece of advice I received in my preliminary research was to start slow and do a sort of wedding march. Think of an old-fashioned bride walking down the aisle — left step, right toe-touch, right step, left toe-touch. One step at a time, all the way up.
Watch your footing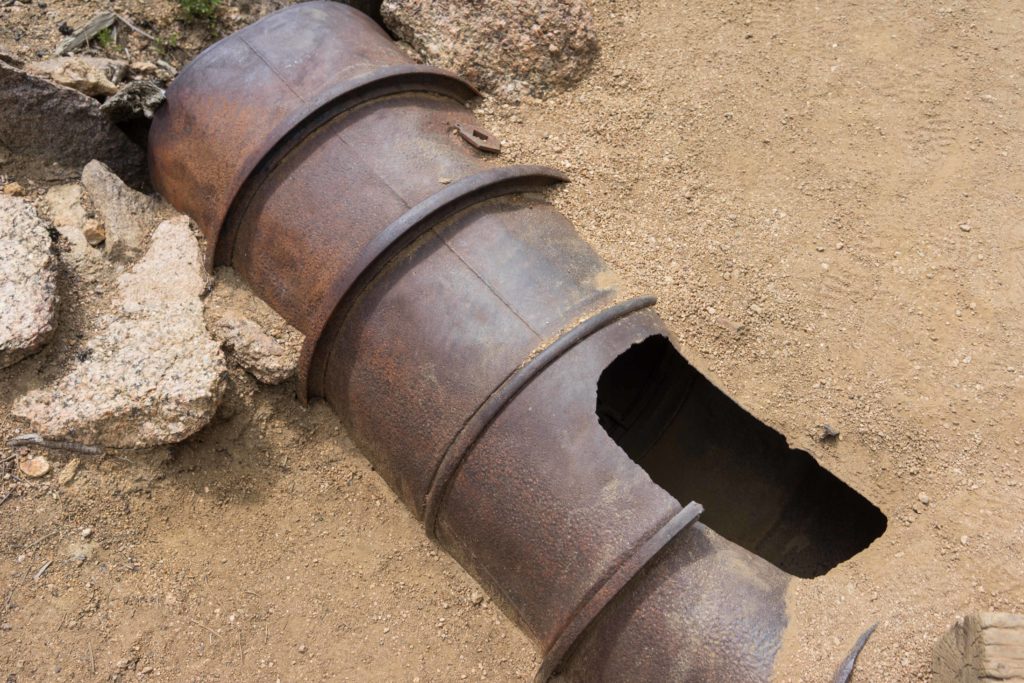 The hundreds of unevenly spaced railroad ties and grades as steep as 60 degrees make for a challenging and sometimes dangerous combination. Old pipes and rebar stick out at odd angles along the trail so make sure you pay attention to where you step.
Try not to stop. But if you do, don't worry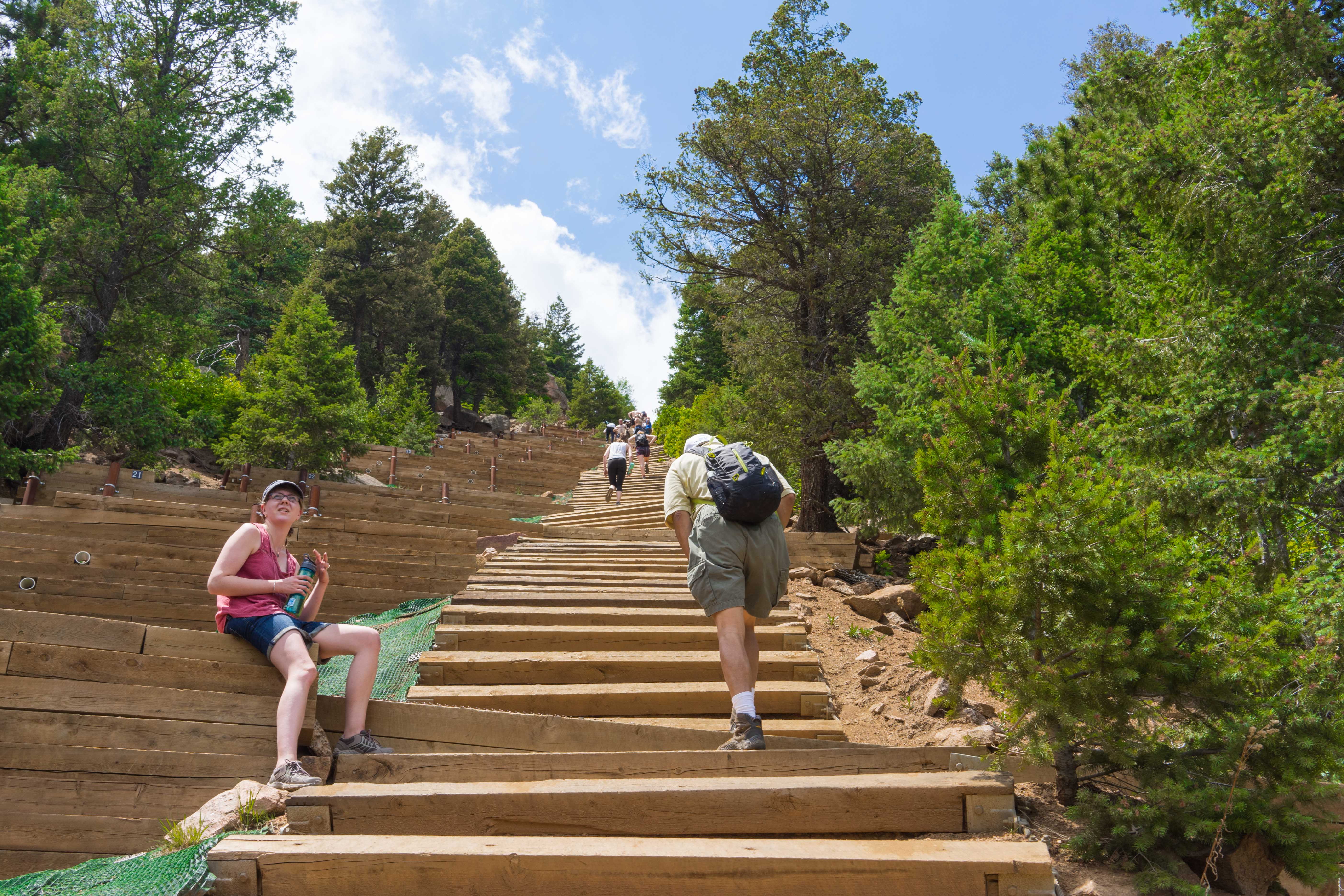 Keep in mind that every time you stop to rest, the lactic acid builds in your legs and makes it more difficult to keep going. Your best bet is to maintain a slow pace and continue.
With that in mind, if you feel that you need to rest, do it. Use that time for more stretches and to focus on your breathing. Cross your hands and put them on your head to open up your chest cavity and get more air to your lungs. Especially for you transplants who haven't grown up at this elevation, take your time and rest as much as you need. If you're breathing really hard, you're likely going too fast. Remember, for most people, this is a marathon a not sprint. 
Barr Trail Bail Out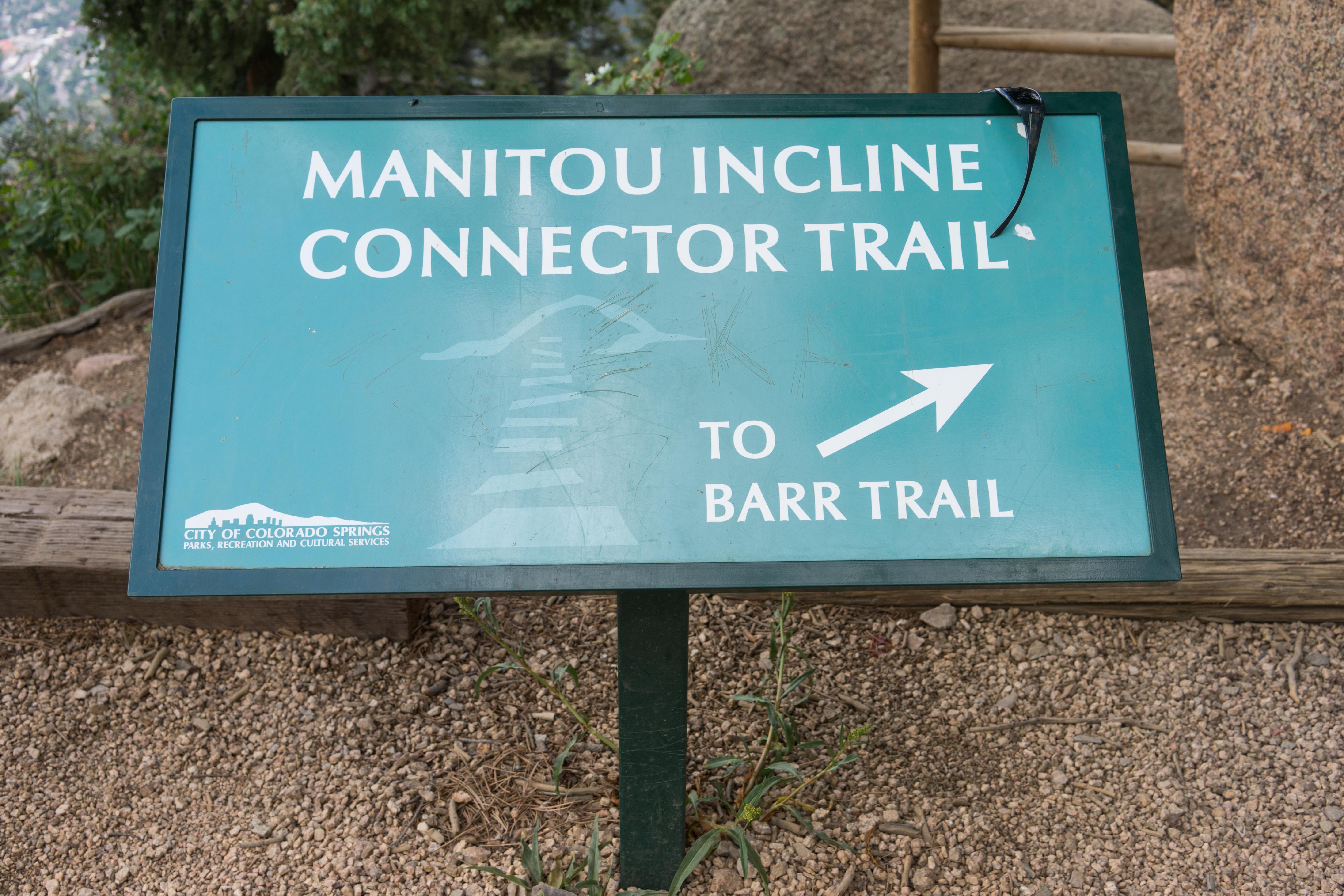 If you're really hurting and all you want to do is quit, you can. About two-thirds of the way to the top, you can head left to Barr Trail, which will take you back down. It's much easier than climbing down all of those stairs. You can even use the Barr Trail Bail Out as an easier way to meet your friends at the top.
Beware of the false summit
Picture this: you're climbing The Incline, you see the top, 100 yards out, 50 yards out, 10 yards out, you reach it and your heart sinks. You still have a few hundred more steps to climb. The upside to the false summit is that yes, you're almost at the real summit. Just be prepared, and the false summit won't sting nearly as much.
Once you reach the top
Your prize: Bragging rights. You did it, so feel free to celebrate. Use this time to eat a granola bar and replenish your strength for the hike back down. Don't forget to take the coveted "Top of The Incline" photo to post to all of your social media accounts.
Going back down
Do yourself — and your knees — a favor and do not go back down those stairs. From the top, you can take Barr Trail back down. It's prettier, easier and mostly in the shade — a true reprieve after The Incline. For me, it was easier to actually run the nearly three miles of switchbacks back down. You wouldn't think that you would feel like running after The Incline, but it actually felt just fine — probably better than walking.
—
Keep all of this information handy for when you decide to climb The Incline. Talk to your friends, do your research and you're sure to make it to the top in one piece. The more you know, the better you'll fare.
Done it before? Please feel free to write your own advice in the comments.
All photography by Brittany Werges unless otherwise noted.