Instrumentals took the shining spotlight at the Ogden on Saturday, April 1, 2017 when G. Love and Special Sauce sashayed onto the stage. The blues, hip-hop trio skirt in and out of genres, finding influences in alternative hip-hop, jazz, rock and more. The instrumental group City of the Sun opened for G. Love and quickly showed the crowd their mastery.
City of the Sun gave us the most lyrical shred ever because they produced such light, twinkling sounds while strumming the strings at superman speed before they left the stage. They ended their set with "Sugar," a new release, and the crowd favorite "Everything." Guitarists John Pita and Avi Snow ripped hard on their acoustic guitars, but held fast movements with precise control – just raw instruments doing what they do best when they are played expertly. I think the band left the crowd speechless – you know that moment when a song hits you and you aren't sure what to do when silence comes back, so you just stand there and reminisce on the talent.
Then, the next trio of talent came out onto stage. G. Love, aka Garrett Dutton, drummer Jeffrey Clemens and bassist Jim Prescott took their positions and began to play "Recipe." "Suck it through a straw / My name is G so see of course, / I got my slogan not a hero like hogan, I'm from downtown
A flower child of the truest kind, of the clear blue eye /Of the fresh squeezed jive mind," G sang (slash spit) into the microphone. It was a good way to sum up the night – jivin' words with the dirty bass poppin' behind it. It's a unique band for sure, not only because of the different genres they slide through, but also because of the amount of jammin' that comes from just the three men. Is it rap? Is it jazz? No one knows…but with the beer flowing all night, no one really cared either.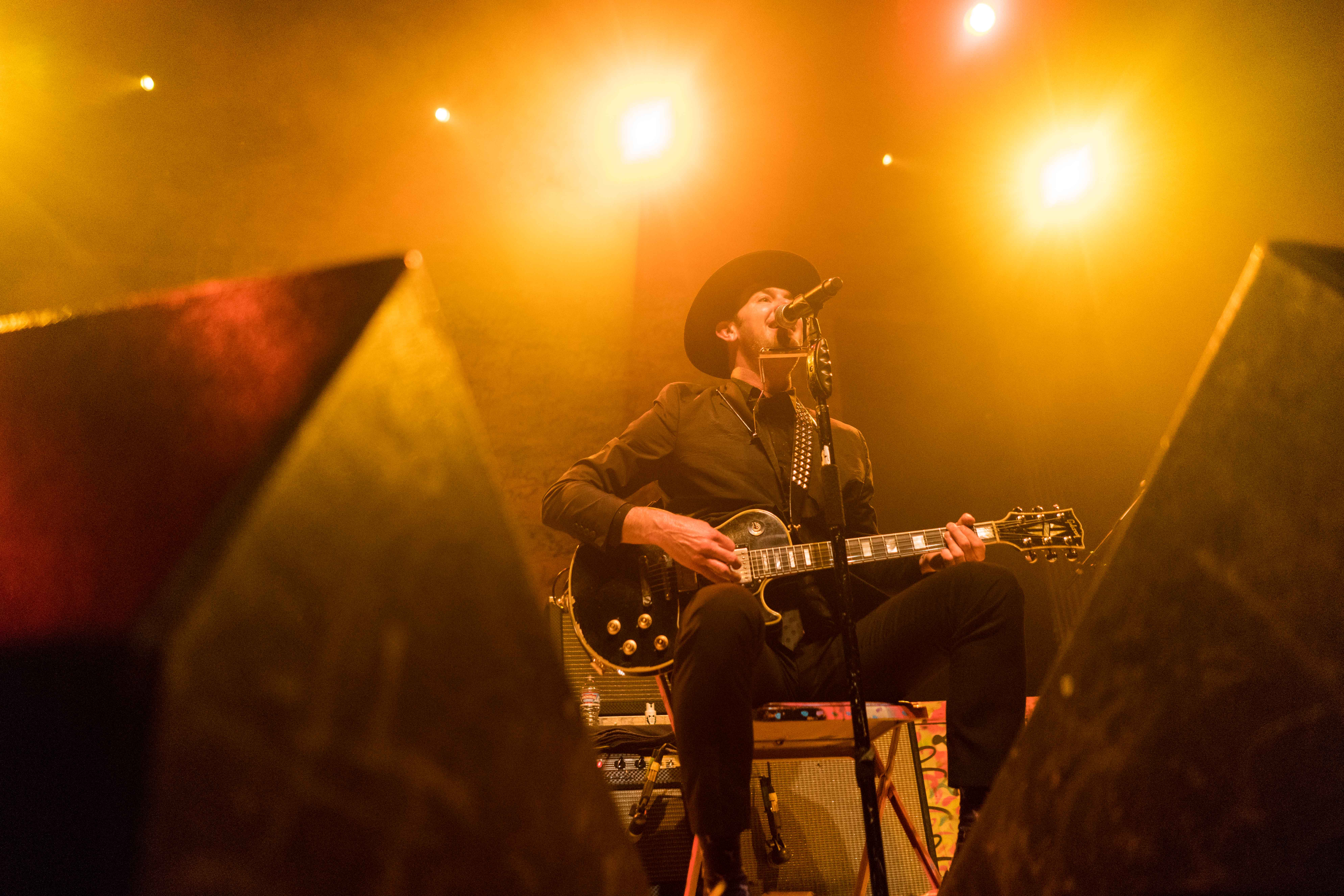 They went on to play "Dreamin'," "Sugar," "Too Much Month" and "Blues Music." G. would switch from his harmonica to vocals, allowing Clemmens and Prescott to have their solo moments as well. While G. Love is the most well-known out of the group, they share the weight of each song pretty equally. They had a blues brothers vibe into their set – with suits, fedoras and of course, the music.
The crowd erupted into "hell yeahs" when the first bars of "Milk and Cereal" came into focus. It was written way back in 2000 (wow, that seems forever ago) and has stayed a hit simply for its oddness and Cali vibes. "A is for Apple, J is for Jack / You step on a crack, and you'll break your Mama's back / Rice Krispies, Franken Berries / (Oooh, Boo Berries)," crooned G. and I really wanted to know, a: how did they come up with this song and b: how high where they? Maybe they weren't high, but they did write some of the strangest lyrics out there.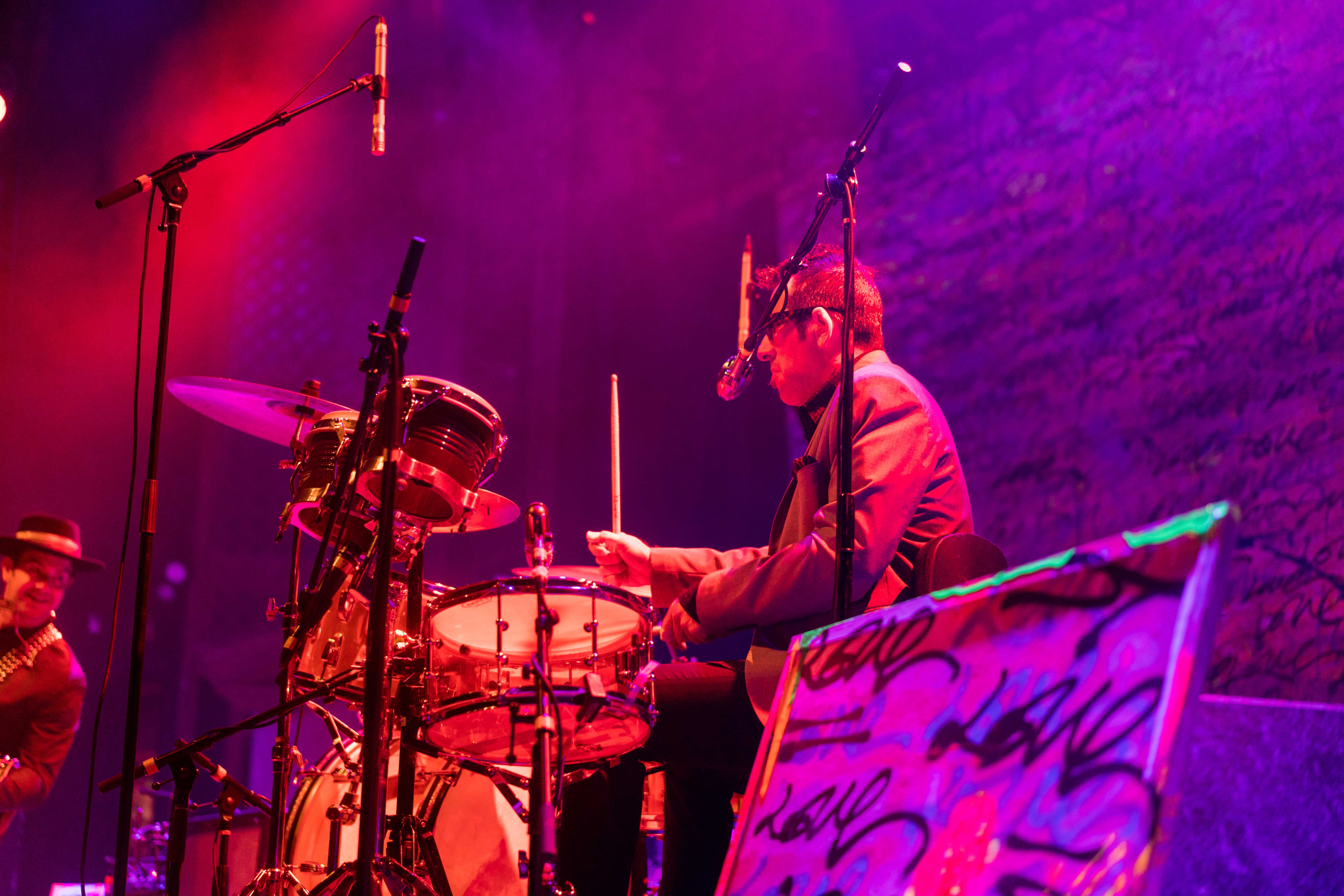 Most of their music is pretty wacky – they take the mundane things of life and whip them up into coast cruising tunes that you're so into, you don't mind the lyrics. Either way, the stage presence between the three musicians was fun to watch. They had flawless communication as they all would know when each rift was coming in, when to drop the bass, when to speed up the tempo. It seems silly that I noticed something like this, but sometimes bands get off track with one another during a live, intricate performance and this never happened with G. love and his members.
I did wonder how much was improv and how much was just continuous practice – but then another blues medley blasted forth and "Shooting Hoops" entered the venue. Again, another strangely written piece littered with blues, jazz and r&b elements. "Cold Beverages" came on, taking us back to the '90s. The group formed in 1994 and were propelled to success with "Cold Beverages." They've disbanded, gotten back together and so on and so forth over the past twenty years. Each time, though, they bring about a slew of songs for people to get jiggy with.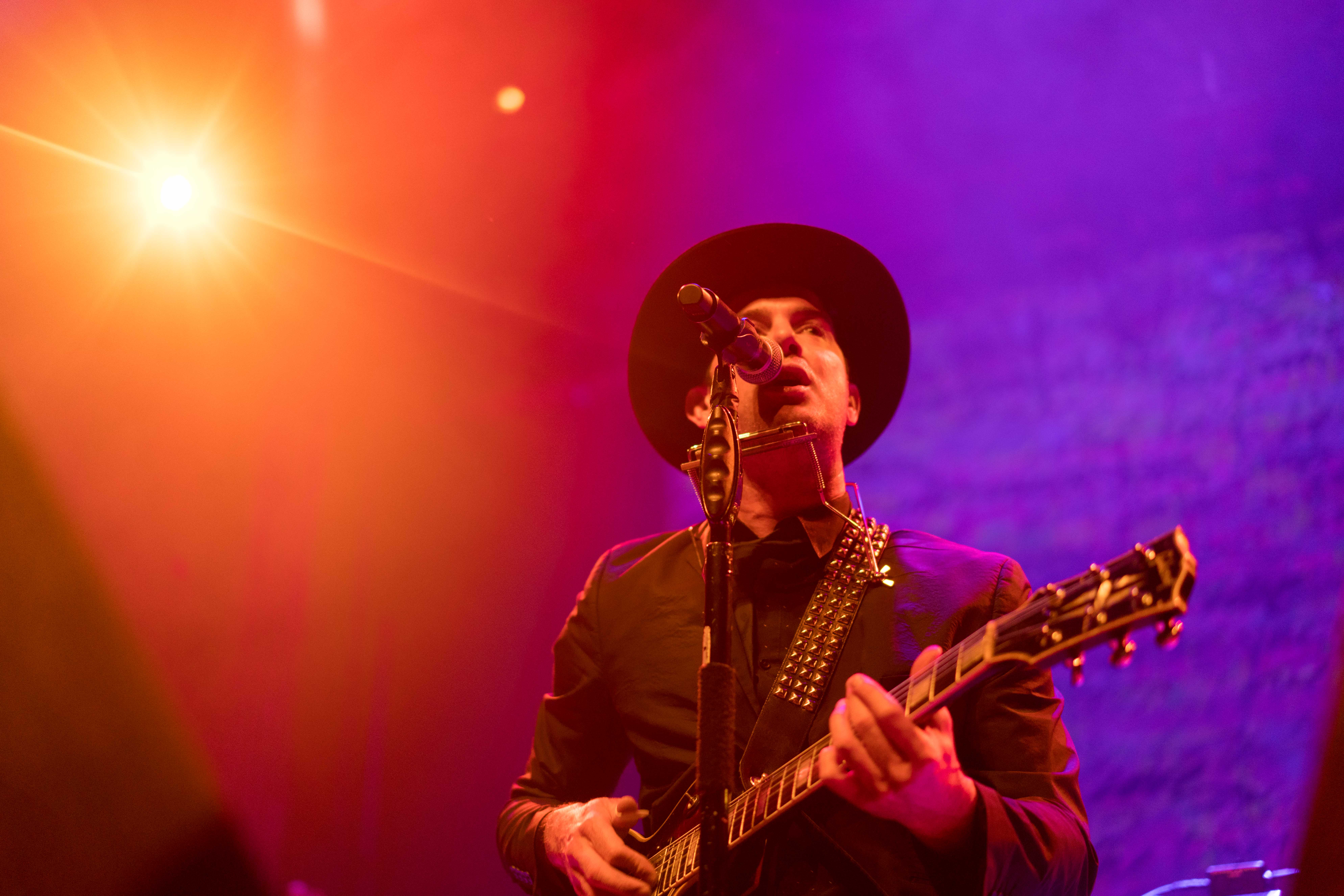 After a few more songs, the band left the stage, and only G. returned with his harmonica and guitar. He gave a solo performance, playing songs like "I Love You," and "Sunshine" that showed off his whistling capabilities, then Prescott and Clemens rejoined for what felt like a 1950's jazz dance party. G started beat boxing – and actually did it successfully. It wasn't until the end was drawing out that the boys really got funky with their tunes. At this point in time, the energy was so high that you could feel the 12 blues bars shake it out in front of you. The highlight of the night for me was the cover of Paul Simon's "50 Ways to Leave Your Lover." They did a good job of twisting from the sorrowful lyrics to the upbeat bridge in that song.
G. Love and Special Sauce hit up the Fox Theater and Belly Up in Aspen as well this past week, but they didn't seem breathless or tired for their a night in Denver. Ending with "Baby's Got Sauce" and "1234," the band proved blues shows are always a good time – especially with some extra sauce mixed in.
All photography courtesy of Meg O'Neill.