Art comes in every form — for Candace Shepard, a 66-year-old artist, that form manifested itself through everyday objects.
Shepard had just hung a set of garage sale curtains to dry on a clothes line at her home in Lyons, Colorado. On that May 3 afternoon, inspiration hit her when the wind from a storm blew the curtains to the dirt.  With her choice medium — an iPhone 6s — she snapped a photo of the soiled curtains.
And so began the year long project called "Remember."
Every day, Shepard took about 20-30 minutes to quickly manipulate the fabric and create a temporary sculpture. She used everything her three-acre property had to offer to tell a story. Some of the props included a suitcase left over by a flood, tables, chairs, sheds, trees, ditches — anything she could find.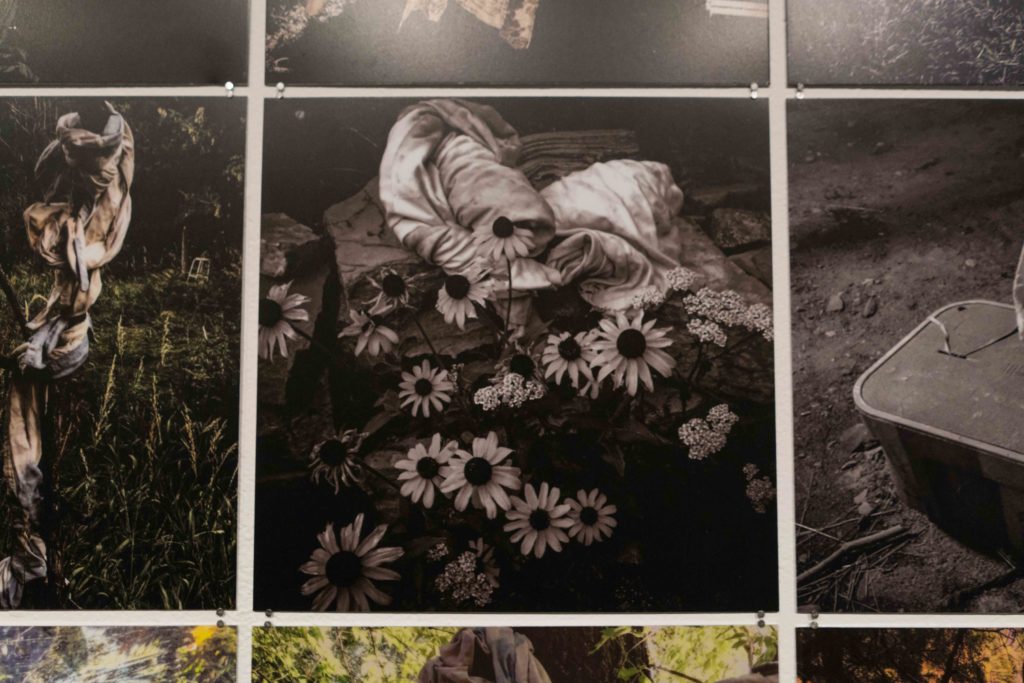 "I thought, 'You know, this might be interesting to try and do this everyday,'" Shepard said. "The title stemmed from whether I would 'remember' or not, initially. Then as it moved through the year with Trump and Bernie Sanders and Clinton and all the stuff that was happening, I would find some days [the sculptures] would reflect what was going on in the world. That was kind of astonishing to me. Other days they had religious connotation or feminist connotation. Remember started to morph into remembering history — remembering our history as a country. With fabric there are saris and burqas — there's fabric everywhere. As [politics] became alarming, to me anyway, it started to become, 'Remember our past, remember our history, remember what we worked for and what we changed in this country for the better.' It's all disappearing because so many people don't remember."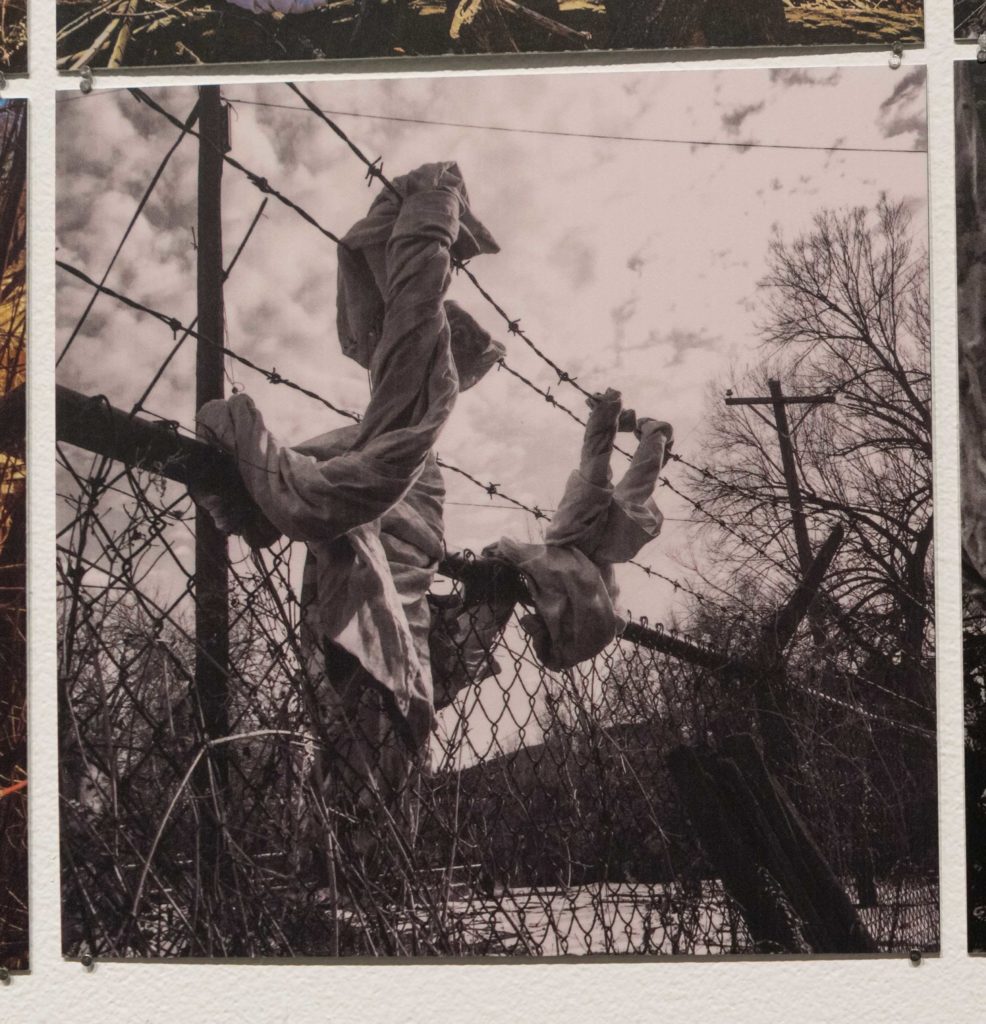 Shepard retouched the items only minimally. She would add contrast here and there and said her favorite tool the iPhone offers is the "structure button." She made many of the photos black and white.
"I'm an artist. I do a lot of painting and printmaking, but I am entranced by the iPhone. It's an amazing tool. It's immediate," Shepard said.
Shepard "relinquished control" and used the day-to-day elements to her benefit. She has yet to miss a day. Some nights she would be outside near midnight creating a sculpture, holding a flashlight between her knees and using the darkness and shadows as a tool. Left outside and unwashed, the fabric curtains deteriorated over time.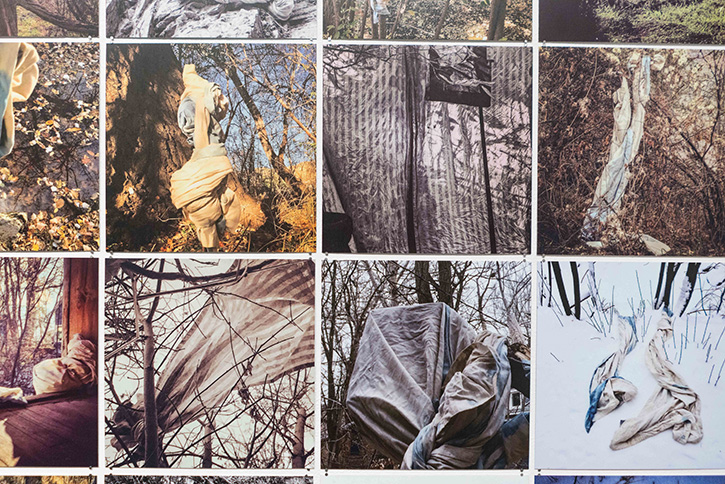 Shepard isn't sure what her next step with "Remember" will be. She will end this leg of her project at exactly a year on May 2, 2017. She is then considering using the curtains as a canvas to print some of the photos onto, but hasn't decided.
A select 189 images of Shepard's "Remember" will be on display at Spark Gallery in the North Annex through March 26, 2017. Her photos are part of the Look App This! Month of Photography, Juried iPhoneography Show. You can follow her on Instagram @shepard_candace.
All photography by Meg O'Neill (@letgomymego on Instagram).