Before the beautiful chaos that is Denver Fashion Weekend (DFW), 303 Magazine is inviting you all to the DFW Kick-off Event. The special guest? Celebrity DJ Lindsay Luv (aka the Victoria's Secret DJ). 303 Magazine got to chat with the leading lady herself on all things music, fashion and of course, DFW.
303: When did you start DJing – and what or who were your early influences?
Lindsay Luv: I started DJing almost a decade ago. I was inspired and encouraged to give it a go by my good friend and celebrity DJ, the late DJ AM. He was the best DJ I have ever seen and as nice as he was talented. I worked early on in various degrees of A&R (Artists and Repertoire) and music bookings; we were always sharing new artist finds. I realized at the time that there were so few female DJs and I wanted to smash that glass ceiling. When I realized I could be both a talent and the agent I never looked back!
303: What are currently your main challenges as a DJ?
LL: I am always working with different clients and atmospheres so I constantly have to keep up on a number of genres and styles of music and make sure I have every potential gig covered. I spend a lot of time researching and listening to music. Another challenge is keeping up with the technology changes. It is moving at a faster pace than ever and even though I still DJ with turntables, I have to stay up to date on the newest mixers, DJ programs and happenings in my industry.
303: Do you have a routine you do every time before a show?
LL: Well I always make sure to use the restroom because once I'm back there I am pretty stuck. But seriously, before I head to the gig I always check I have downloaded all the week's top releases and remixes and of course I pack a pair of flats in case my heels start to kill. When on site, I always grab a water and reapply my lipstick!
303: Are there any set of criteria for selecting what to play at a gig?
LL: I think about every gig and client long before I get there so I am confident when I arrive that I have the right music sorted in my system and ready to rock. But while I might have some stuff organized and ready, I NEVER pre-plan my sets. Not only would it be exceptionally boring for me to have a set laid out, but it is critical to feel-out the crowd and their vibe and environment on site and every moment of the night. I like to put my finger on the pulse while it's happening and react off of that with my music selections. While there are songs you may always hear me play as 'go-tos', no two sets are ever the same!
303: You've performed for us before at our various 303 events. What do you like about performing for DFW?
LL: I believe that every city is entitled to celebrate fashion and I love how Denver gets their community so involved in that respect. So often the world looks to just a few hub cities to "set the pace" but I always feel like fashion is both personal, subjective and meant to be created, studied and celebrated in every market. 303 Magazine parties and the DFW soireés always feel like a huge group of new and old friends getting out and cutting loose for the night and I love that!
303: Any future plans for your fashion design?
LL: I have been sketching some designs for a potential jewelry design collab with a brand I love so keep an eye out! Accessories truly make the outfit in my mind!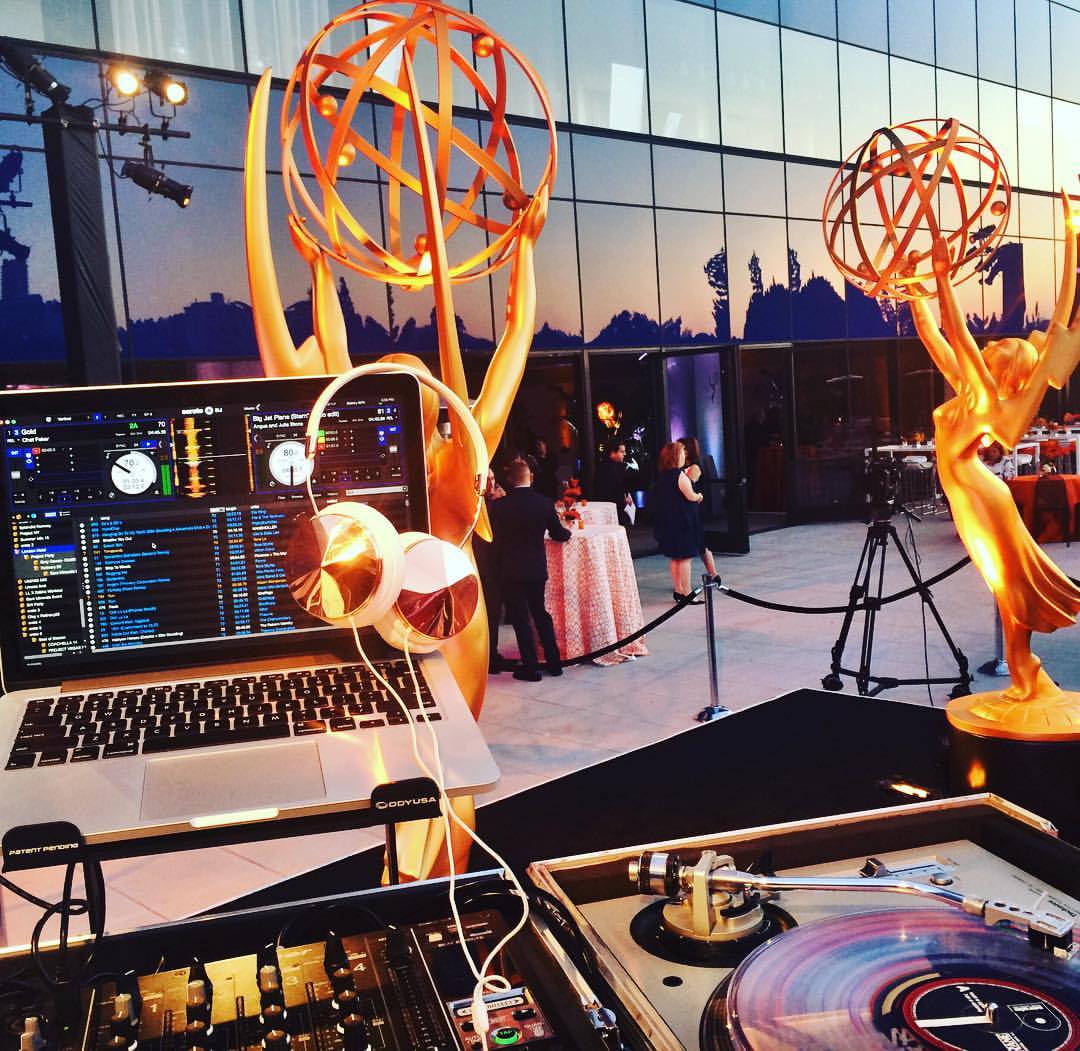 303: Do you have a "DJ Bucket List" as far as shows or people to perform with?
LL: My current bucket list hopes are to rock my first Asia tour, play at the Superbowl, play for the Obamas and become my favorite Real Housewife of Beverly Hills star and artist, Erika Jayne's, personal DJ – random, I know!
303: You're the go-to DJ for the Angels. What's that like playing their shows?
LL: I've been spinning and sound styling for Victoria's Secret and the Angels for almost a decade and it's always a blast! Over the years I've gotten to know some of the Angels well and I definitely know what tunes make them tick! Consensus is they love a great Lana Del Rey or The Weeknd tracks and are always down to hear some new stuff I can introduce them to!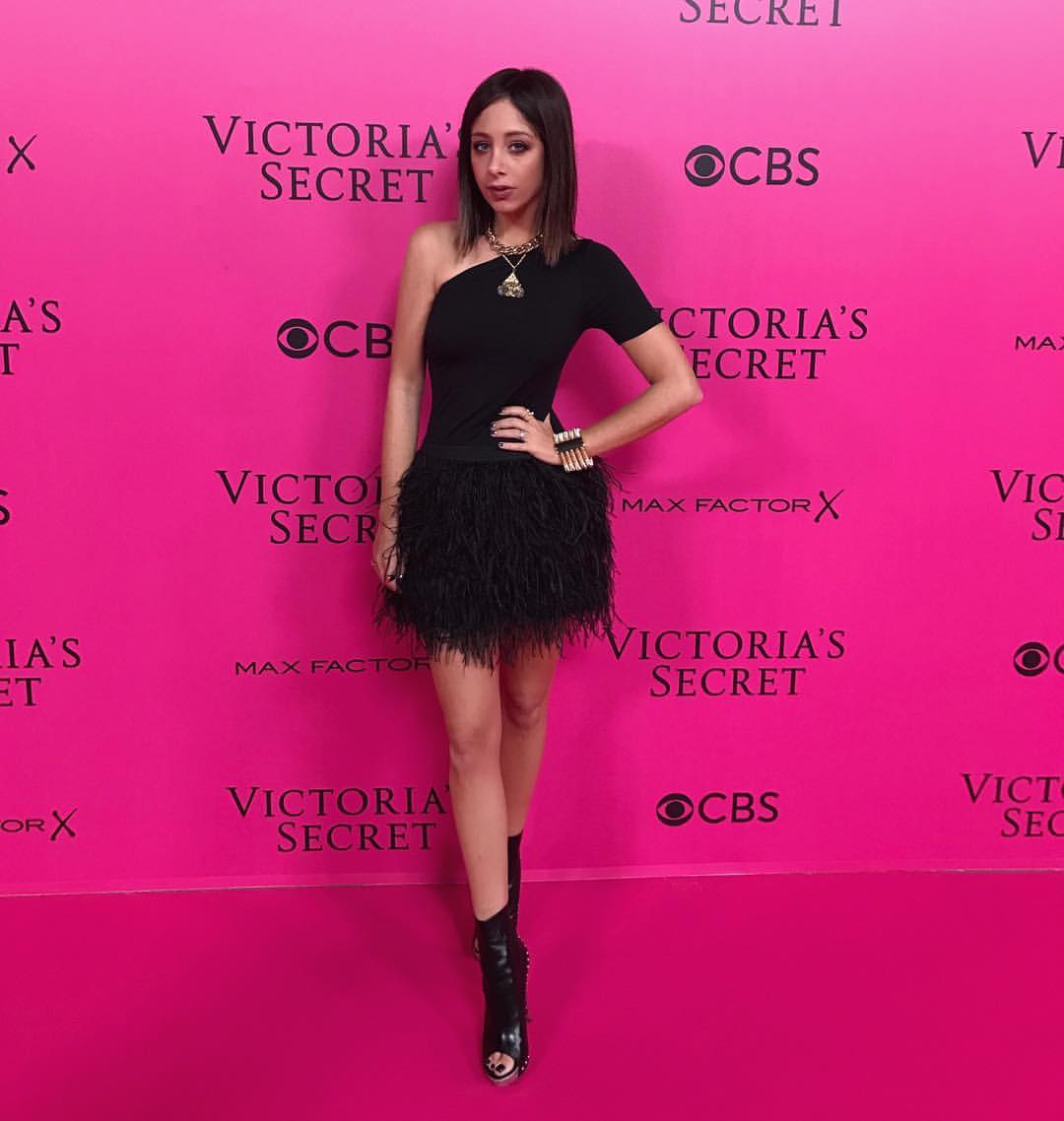 303: What has been your most memorable performance?
LL: Definitely playing the Victoria's Secret Fashion Show in Paris and having a bunch of Angels dancing around me in the booth. Playing in the iconic Grand Palais was truly spectacular and I spent the day getting ready in a green room with the other talent and chatting with one of my personal faves, Lady Gaga.
303: Last song played on your iPod?
LL: Gooey by Glass Animals.
Don't miss DJ Lindsay Luv spinning all the best tracks on Saturday, March 18 at the Milk & Honey bar. The event kicks off at 9 p.m. and entrance is free but space is limited. It is highly recommended to make table reservations so make sure to RSVP your table –[email protected] or call 303.997.7590
And in case you haven't boughten your tickets to any – or all – of the DFW nights, here you go.