Chris Tucker passed through Denver's Paramount Theater on Friday, February 3. The Hollywood star performed a comedy show in the Mile High for a just before he takes off for a few more shows this month with Dave Chapelle. Comedy fans and movie fans alike united for a night of laughter and to reminisce on some of their favorite classic films. But the question is – after a 2015 Netflix special that received mixed reviews, did Tucker pull through?
Sherman Golden from Ohio opened the show in a short-and-sweet 20 minute set. He still used "retarded" that way. Is that still openly acceptable in comedy? I never know anymore. Golden was prepared to give his set while people were still arriving and finding their seats, having spent most of his time calling out the front row, security and ushers – which sucked for me because my plan was to wait for the massive beer line to die down before grabbing a drink – but now I was stuck. He made jokes about Uber drivers, Church's Chicken, rock concerts and more. Golden was quick to move from joke to joke but was quite entertaining throughout.
Golden bid his farewell before setting the stage for Chris Tucker. But first came a video montage filled with clips of Tucker's best movie moments from Rush Hour, The Fifth Element, Friday and more. Honestly, I had nearly forgotten the success of Tucker's Hollywood career. The heartfelt reminder increased my anticipation as I laughed my way through the montage and side-eyed the stage for Tucker's entrance. Funny enough, the montage contained the scene of Tucker and Jackie Chan arguing over The Beach Boys on the radio, while cruising in a convertible in Rush Hour. The Beach Boys performed on the same stage as Tucker just weeks before.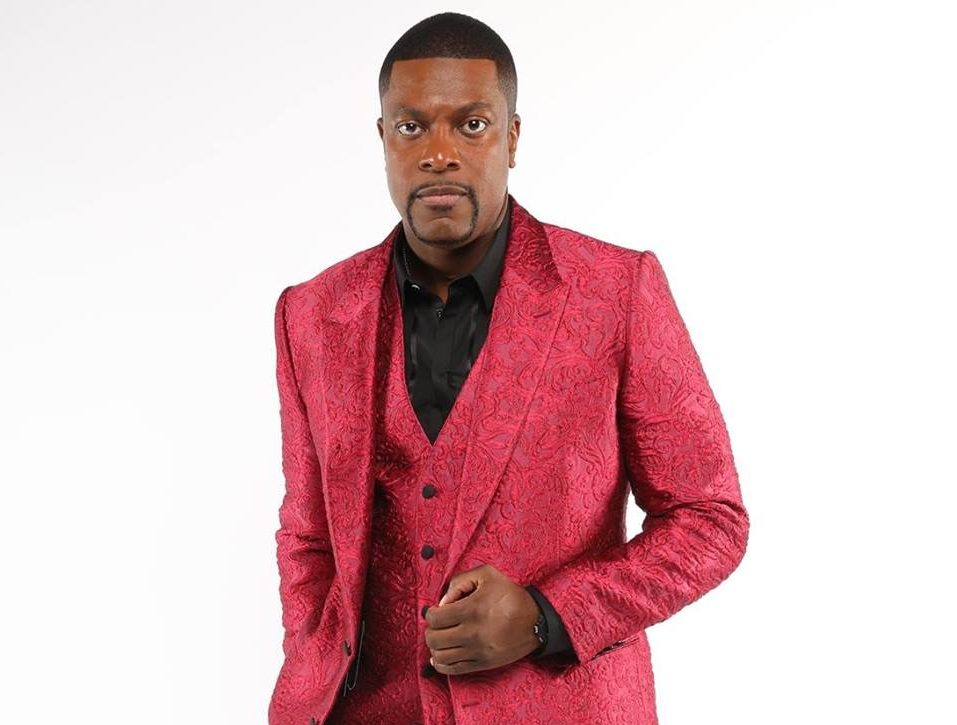 Tucker made his entrance dressed to the nines'. He was sporting a golden floral blazer with black trim, a black bow tie and a pair of black sequin shoes. His energy was off-the-walls, the pitch of his voice fluctuated in and out of falsettos, his facial expressions were all over the place and he was quite theatrical with his movements – all of which was expected. It wasn't a bad thing – watching Tucker drag a stool across the stage pretending he's the Cincinnati Zoo gorilla, or using the mic stand as a walking stick for a blind Bill Cosby impression. The theatricality of it all and his use of stage items as props was funny, but underwhelming. Humping a stool will only get you so far.
"Bless me like you blessed Donald Trump, oh Lord." – Tucker referring to his taxes.
On the other hand, Tucker's show wasn't completely underwhelming and certainly had its moments. These moments, which contrasted his opening support, were the ones where he told stories – stories about his family, relationships, sex and some that even featured the occasional fart joke. Tucker took advantage of tax season with an amusing segment on Wesley Snipes and the IRS. It would have been a shame if he didn't tell a Trump story, but of course he did. It was hilarious until most of the crowd cheered when Tucker said he'd give the president a chance – then reality sunk back in. Tucker also reserved some time just for a Denver joke. Yes, of course the joke was about our marijuana laws, but it added exclusivity to the evening and showed us that not every one of his performances is exactly the same.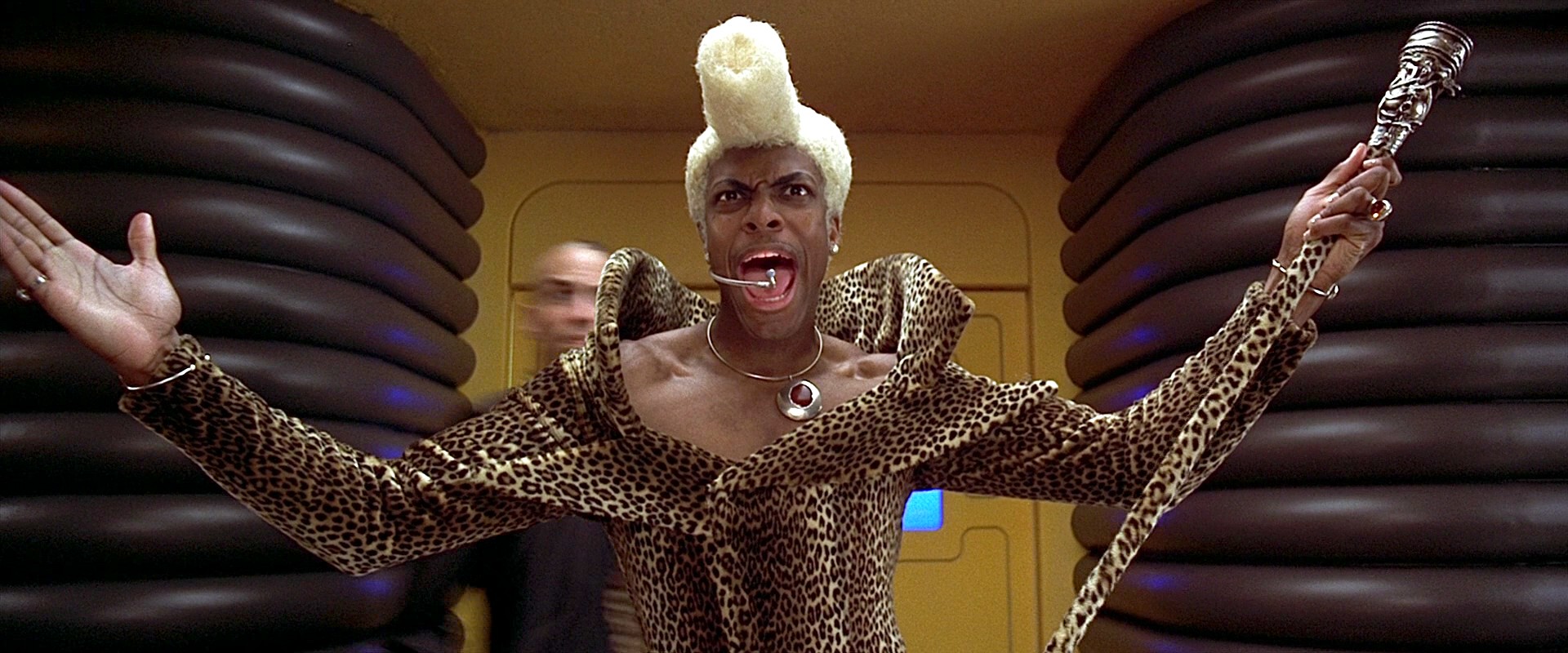 Now, the story-telling only went so far. There came a point in the set where it seemed as if Tucker had simply run out of material and resorted to impressions. Nearly the entire last half of the set consisted of the following structure: "Do y'all want me to do another Rush Hour?" (Tucker), crowd applauds, Tucker does Jackie Chan impression. Rinse. Repeat. It was like channel surfing for a half-an-hour but rather than channel to channel it was character to character. It was… impression overload. He rotated through Michael Jackson, Robert DeNiro, Trump, Frank Sinatra, Bill Cosby, all of the Obamas, Prince, Bruce Willis, Charlie Sheen and more. That's a lot of impressions, especially when his set was no more than an hour long. Considerably the best of the bunch was his Michael Jackson impression which probably went on longer than it should have but the crowd was loving it. He talked about his time at Neverland Ranch, showed off some dance moves and even sang in Jackson's voice. Tucker couldn't control himself and even broke character to laugh a few times.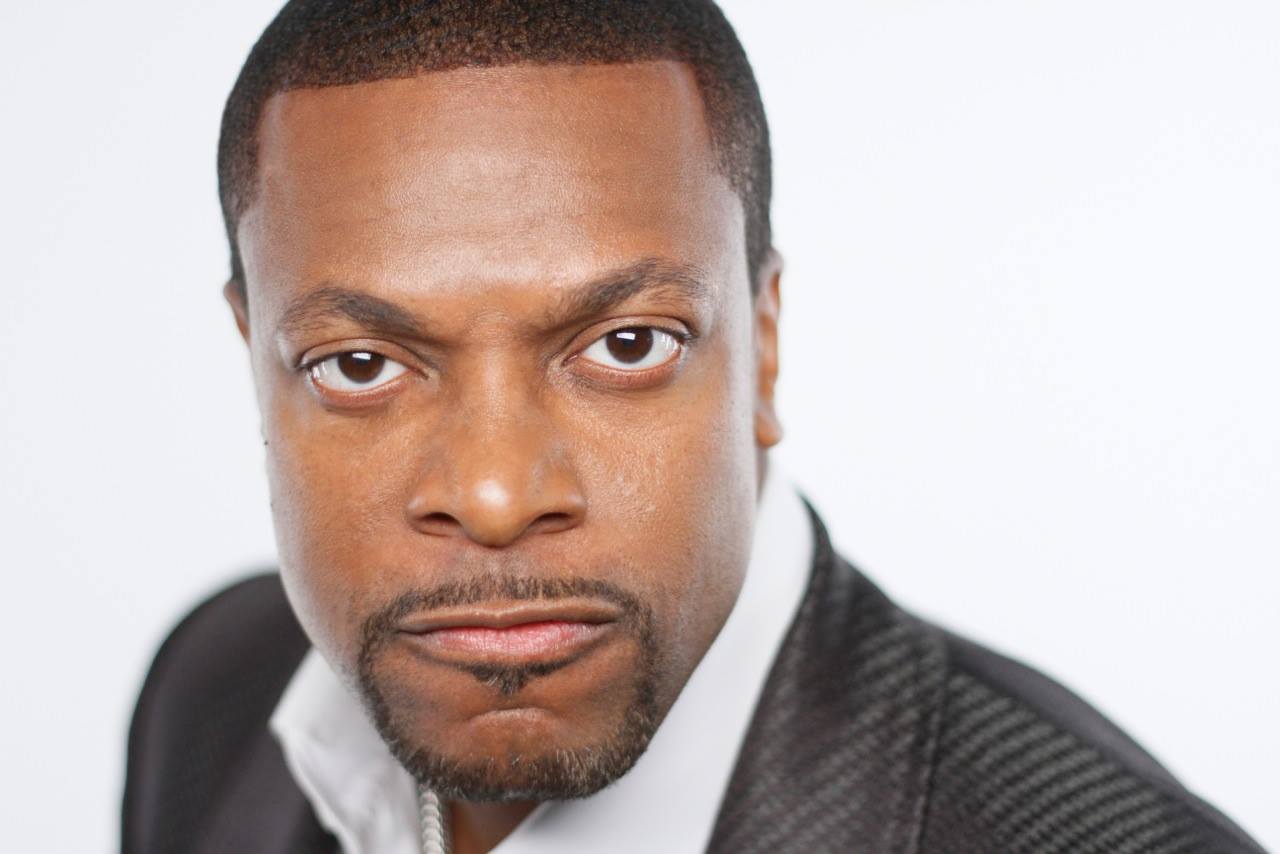 Now, before we wrap things up, yes – he did an impression of Ruby Rhod from The Fifth Element. But only briefly. Though short, it was enough to make the entire performance golden, but that's just me. Tucker has an incredible talent for impressions, but they lose their value after time and eventually it just becomes repetitive. I do appreciate that Tucker minimally sat down, having relentlessly paced the stage making crazy gestures. Seeing Chris Tucker was a pleasure, but the novelty carried the show, not the comedy.
All photography courtesy of Chris Tucker on Facebook.