Oskar Blues opened two neighboring food locations in Denver's RiNo district — CHUBurger RiNo and Hotbox Coffee Roasters CBD Café. CHUBurger is a craft-casual eatery with a full bar and 30 Oskar Blues taps including staple, seasonal and pilot brews. This is the first storefront for Hotbox. They started roasting beans in 2015 and are quickly becoming a local favorite with a variety of single sourced options. Their CBD (coffee, beer, and doughnuts) Café showcases their fair trade coffees, 13 flavors of homemade doughnuts, coffee-infused Oskar Blues brews and home-fried hand pies that are a secret recipe from founder, Dale Katechis' mom.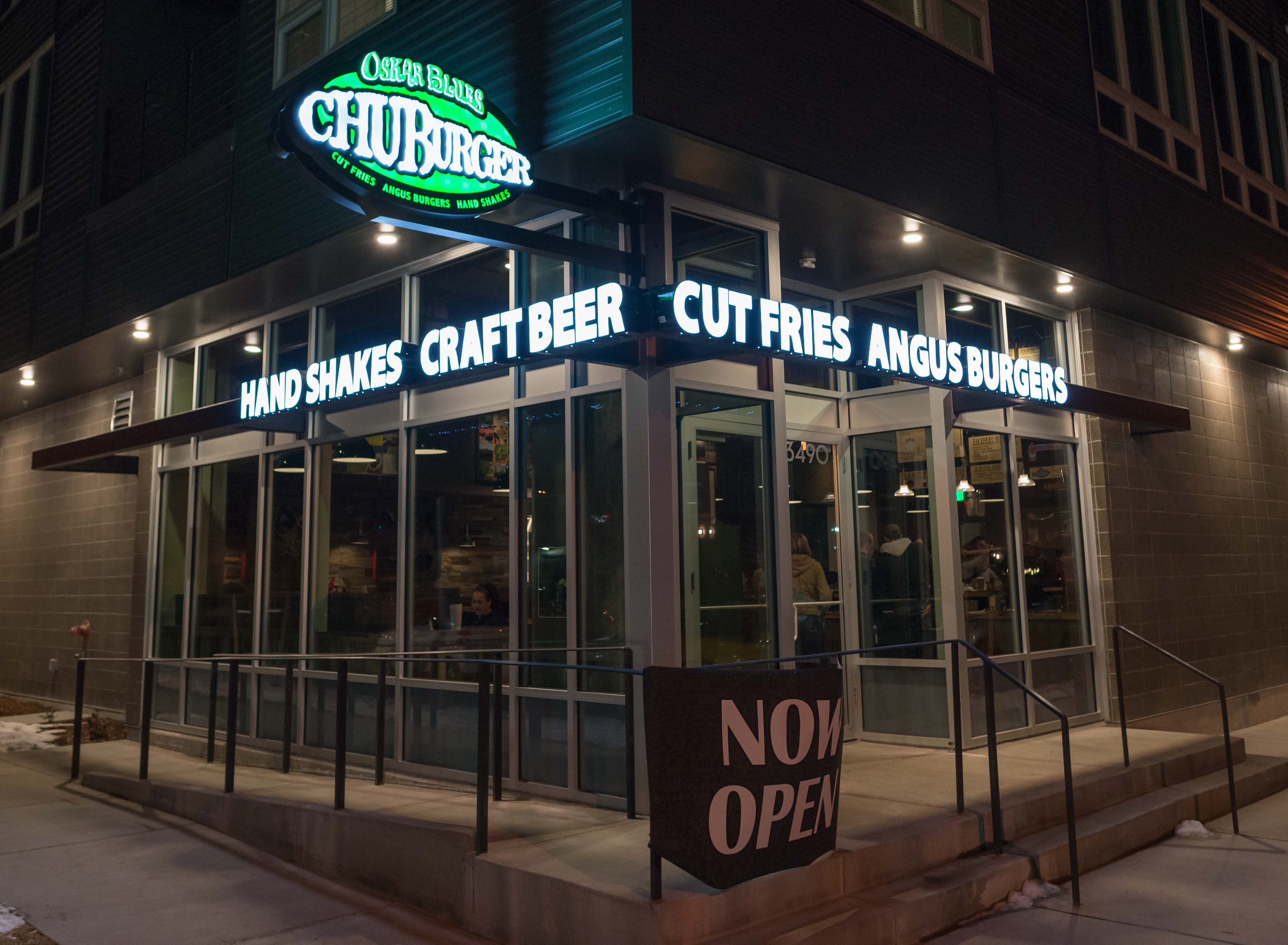 Photo courtesy of Oskar Blues
With two adjacent locations you can heal or harden your hangover with an expansive selection of food and booze, knowing that there's a coffee crutch just a saunter next door. Chef Jason Rogers' menu offers eight creative burgers, an expansive array of chilis & salads and sides. This soon-to-be trendsetting locale offers Colorado brewing heritage with food and coffee paying tribute to the state's love for locally sourced ingredients.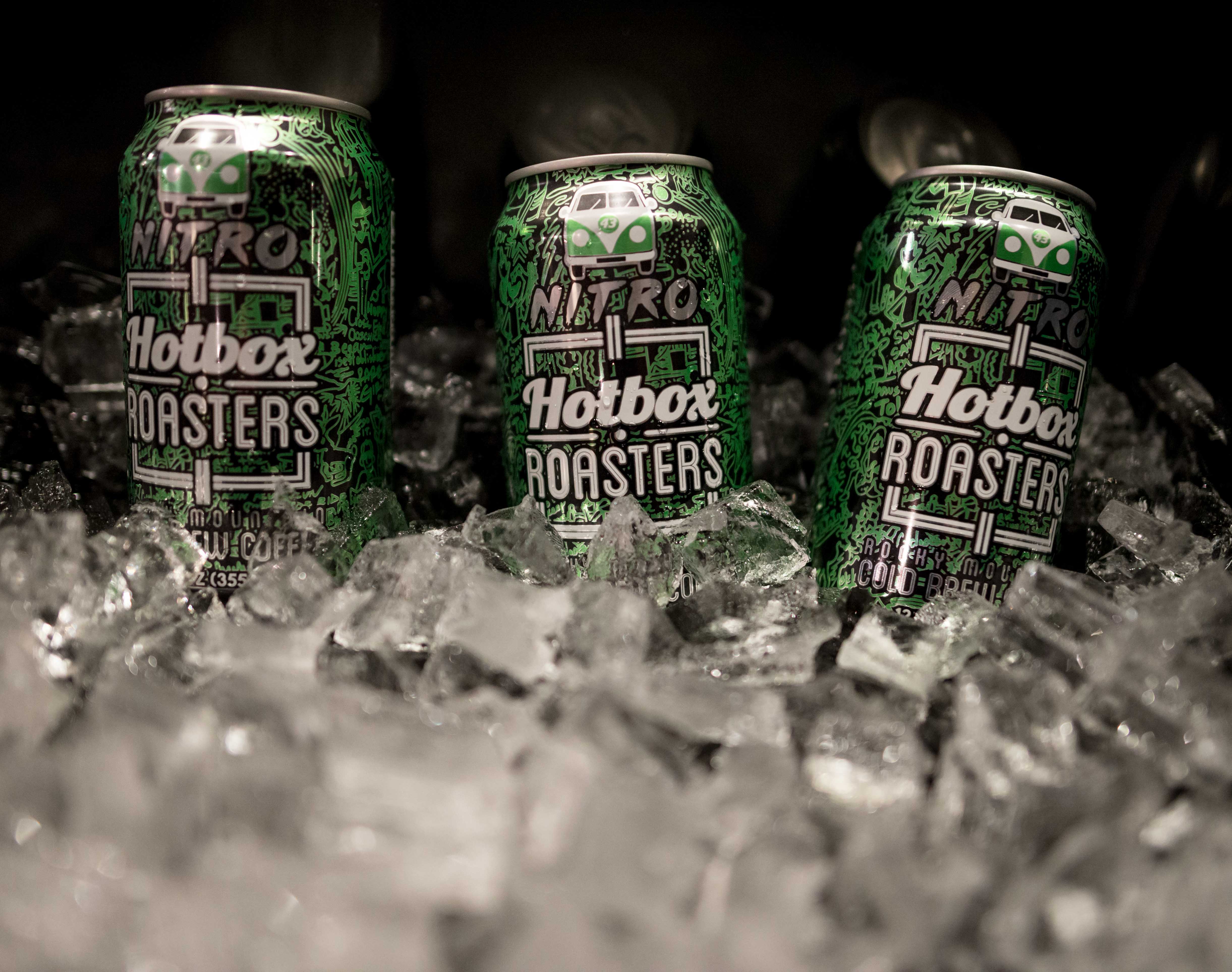 An absolute must-try at the café is the new nitro cold brew coffee ($4.20). The flavor and caffeine dosage packs the perfect punch to get a morning going- best of all it's in a can for all the outdoor enthusiasts. Oskar Blues was a pioneer with canning micro brewery beer with Dale's Pale Ale and Hotbox Roasted Beans all packaged in a reusable can that is sturdy enough for adventures as well.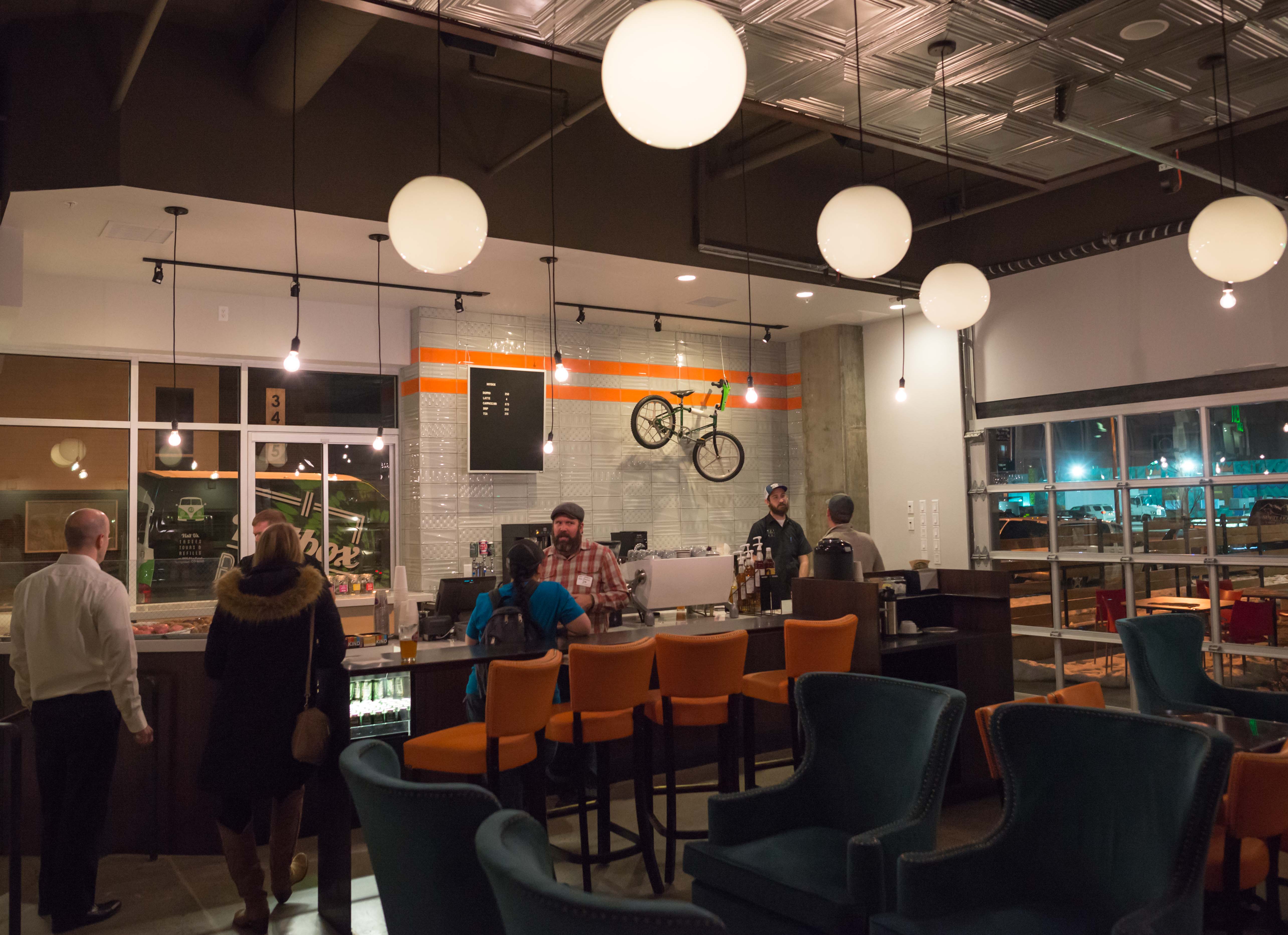 When you order the chub burger ($8) get it rare or medium rare — the high-quality beef deserves it. The berk burger ($8) is a Berkshire pork patty accompanied by an incredible blue cheese butter. For something manageably spicy get the shoshito fries ($5) — the peppers are exciting in flavor and aesthetic. An all-too-often neglected vegetable has made a cordial come back with the droppin beets saison ($8) a combination of beets and dry hops, and their roasted beet salad ($8) which straddles health and heartiness incredibly well. Face the rest of winter armed with the seasonal barrel aged ten fidy ($12) — a Russian imperial stout that is unabashedly rich and invitingly naughty. Weighing in at 12.9% alcohol, it could even put Putin in his place.
Brewery tour veterans have seen more barnwood-interiors than you can shake a bike pump at, but honestly- CHUBurger's interior design is a refreshing and contemporary rendition of this trend. With huge garage windows, this venue will be just as fun come summer. The atmosphere is aligned with Larimer St.'s casual and funky scene. Both restaurants give a percentage of sales to Oskar Blues' CAN'd Aid Foundation, supporting community children through "Towns," "Tunes," "Treads + Trails" and "Love Yur Mama" programs.
Located at 3490 Larimer Street in Denver, CHUBurger is open 11 a.m. – midnight daily, and Hotbox is open 7 a.m. – 6 p.m. daily. Both have outdoor and indoor seating and will host live music at least once a week.
All photography by Alden Bonecutter