Since opening in February of 2003, Luca has made several changes, from a shortened name to a revamped interior. But one thing that stays true is that this Capitol Hill hot spot continues to impress and excite its clientele.
Frank Bonanno, owner of Bonanno Concepts, named his second restaurant after his first born son. The name seems fitting when you experience an evening dining at Luca. Without knowing any of his sons, family or friends for that matter, you slowly gain a feeling of togetherness and comfort much like that of a family. The ambiance is reminiscent of a dimly lit dining room filled with warm familiar faces.
With the rapid and constant changes we've seen in the Denver dining scene, it's rare to find a place you can call "home." Luca has been at its Capitol Hill location for several years, and the only major change it's making this year is the addition of a Sunday "Dinner for Two" menu by chef Justin Hall, which changes weekly. The menu gives diners the chance to choose one appetizer, one second-course and a final dish to share for $45 total. Select bottles of wine are available for $20 to pair with the meal.
Hall, a new addition to the Luca kitchen as of July 2016, is given creative freedom from Bonanno to elevate each dish seasonally and add to the menu as he deems fit.
"We're just keeping an eye on what's fresh and what's good in the season and how we can incorporate it in on a weekly basis. It gives us the freedom to actually stay truly seasonal," replied Hall when asked about the rotating Sunday "Dinner for Two" menu.
Every Thursday, the upcoming menu will be featured online through all social media outlets. But this time, we've prepared a sneak peek of the Sunday, November 20 menu for you.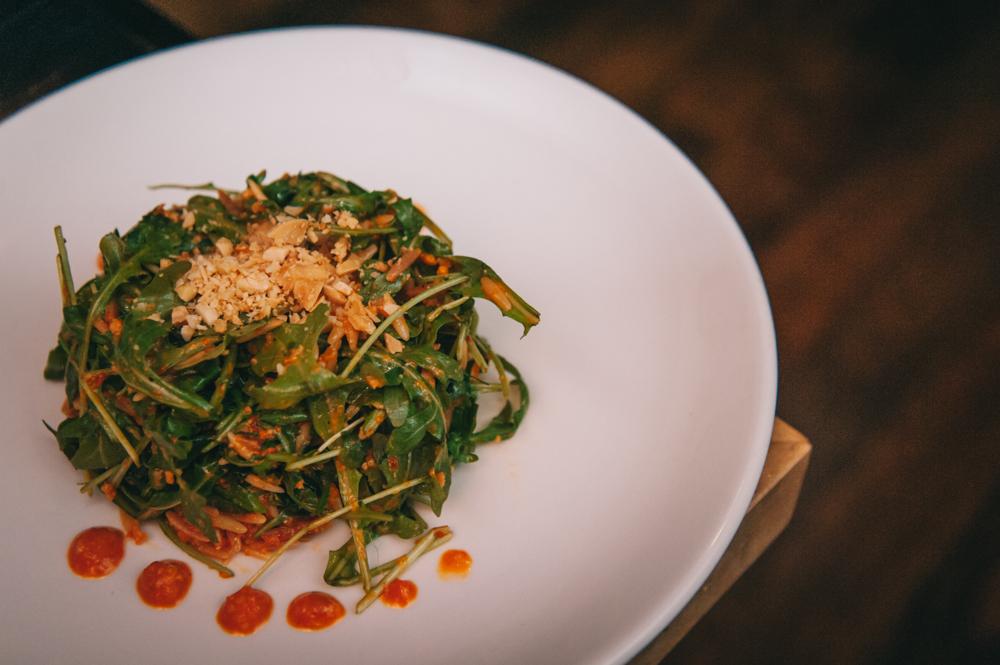 Diners have the choice between two options for course one, the calamari dolce or the toasted orzo and arugala insalata. Both are equally beautiful starters, but time and time again the calamari provokes a simultaneous bite and sigh. The octopus rounds swam in a San Marzano tomato broth with conserva cherries, capers and onion assaporare. The toasted orzo and arugala insalata is a perfect round of toasted orzo piled high with arugala tossed in a roasted rep pepper vinaigrette then sprinkled with Marcona almonds.
Course two is also comprised of two options, either the ricotta mezzaluna or seared diver scallops. The mezzaluna pasta, like all the pastas at Luca, is made in house, then served with saffron, raddichio jam and a sprinkle of parmesan. The scallops were seared to a caramel brown then served over a smoked cauliflower crema and sprinkled with chives.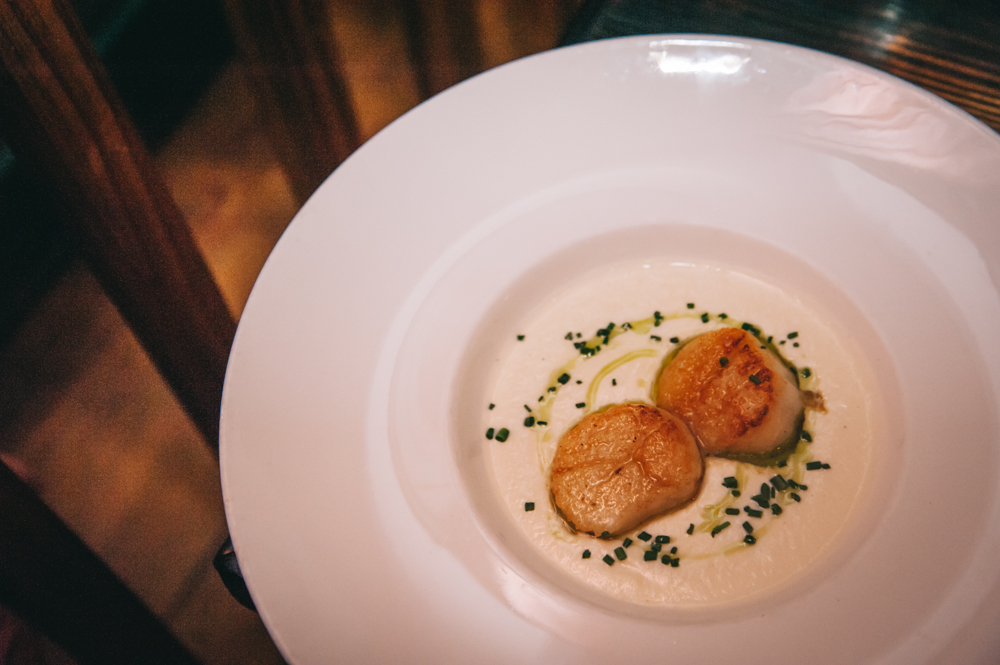 The final course is the only one meant for sharing. You are given but one choice, the veal involtini, and it's the only choice needed — unless of course, you're a vegetarian. Medium cuts of melt-in-your-mouth veal are served with prosciutto, polenta triangles and giardiniera.
Pair the meal with a bottle of wine (or two) and there couldn't possibly be a better way to enjoy a Sunday evening with your plus one. The real question is, what will the menu reveal on Sunday, November 27?
Luca is open Sunday from 5 p.m. to 9 p.m. at 511 Grant Street, Denver. To make a reservation call 303-832-6600
All photography by Lucy Beaugard.