Wednesday morning in Denver was a big deal for fans of Bruce Springsteen. Their hero could be found at the Tattered Cover book store on Colfax Avenue for a combination meet-and-greet and signing of his recently released autobiography, "Born To Run." For most, this was not only the chance of a lifetime, but also the cheapest opportunity to catch the man himself the flesh with event tickets priced at a mere $32. Those tickets sold out in under three minutes.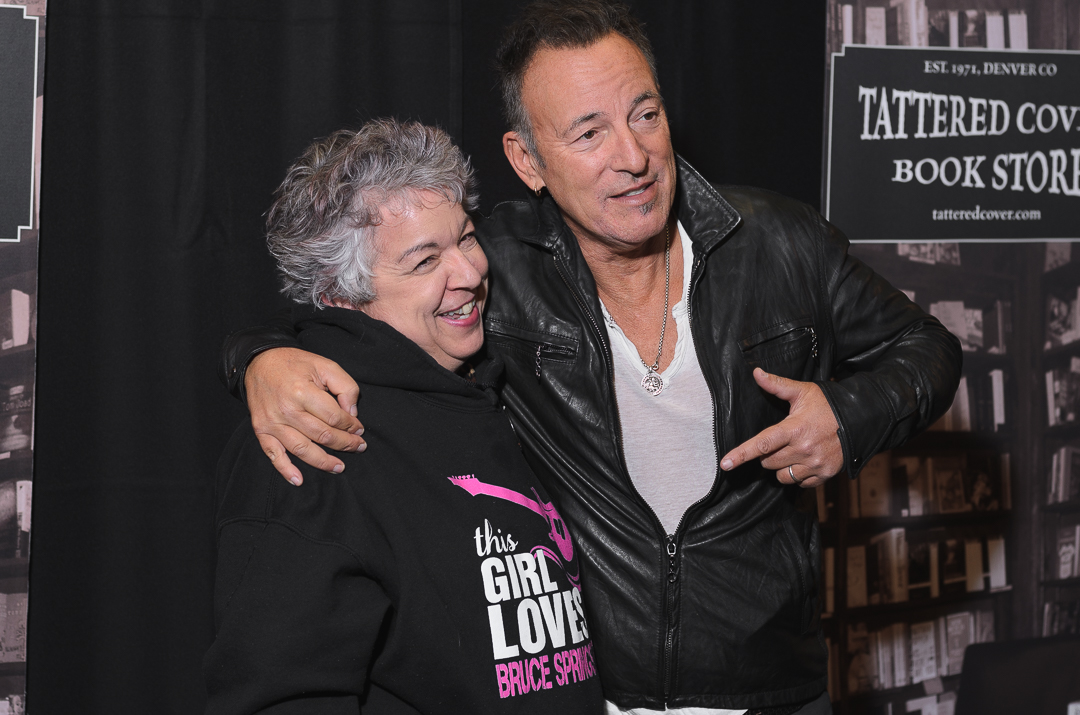 Check-in for the event began promptly at 8 a.m. By 11 a.m., the line of people was zig-zagging across Tattered Cover, and then wrapping around the front of building and down Elizabeth Street. One of the best parts of Bruce Springsteen is his unprecedented and loyal fanbase. Bruce "The Boss" Springsteen connects with his audiences like no other performer, and for these folks, this was their chance to connect right back.
We got a chance to talk to a member of the Tattered Cover staff who was waiting in line herself. A huge fan since junior high school, Andrea Phillips felt confident that the book store staff's proposal video played a significant part in booking the music icon at their particular location. Phillips' first Springsteen concert was back in 198o during the height of Born To Run, and today was nothing short of a dream come true.
We later stumbled upon two members of Denver's only Bruce Springsteen tribute band, Trouble In The Heartland. Originally from Ohio and Utah, respectively, John Jesitus and Dennis Hiatt have been performing the music of their rock 'n' roll hero for a few years now. Jesitus, who rocks a vest for every performance, says he "felt like a kid last night, and couldn't sleep." We asked the duo to express to us in one word what Springsteen means to them. Hiatt chose "authentic," while Jesitus said "life."
Downstairs press and fans were bustling with anticipation. The man and woman at the front of the line both swayed infants in their arms, and we overheard that they traveled all the way from New Jersey for this meet-and-greet. "Born to Run" played over the speakers and Springsteen fans lit up with joy, singing along, dancing and chanting "Bruce." Shortly after the song ended, the legend himself walked into the room and the crowd erupted with applause. He was content and seemingly very happy to be there. Fans took their turn to join him for a photo and even exchange a few words. Springsteen was greeted with parents, babies, excited Tattered Cover staff members and many more excited fans. He spent hours happily greeting attendees, signing memorabilia and taking photos.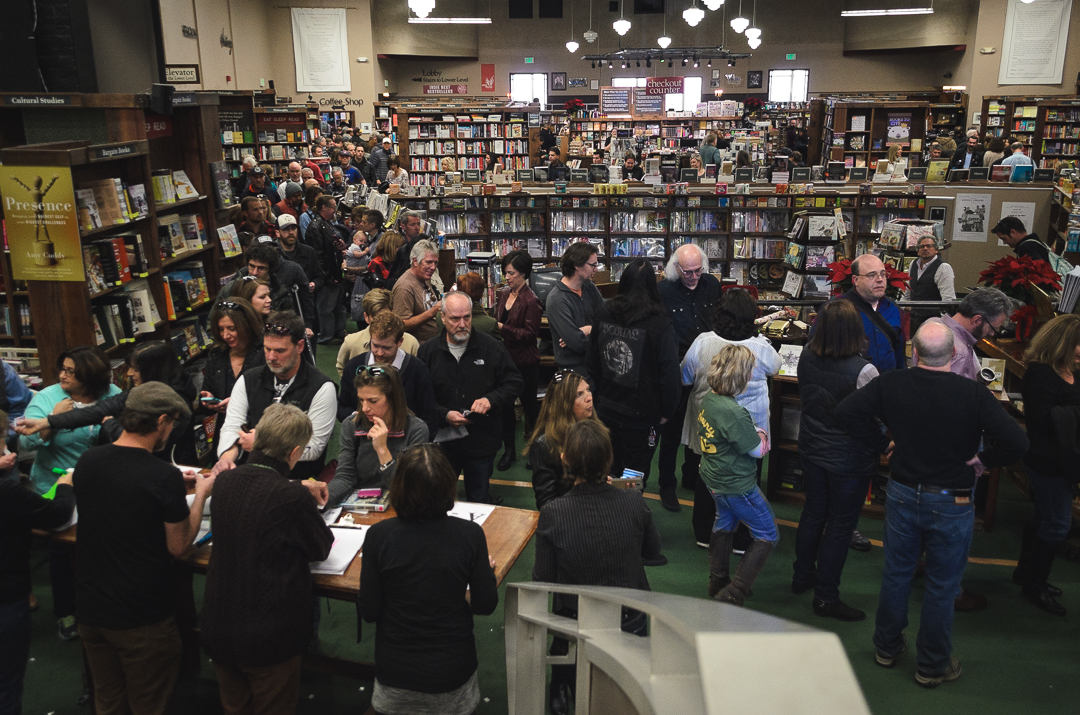 On our way out of Tattered Cover, we stopped briefly to talk to 12-year-old twins Nicholas and Sarah Piscopo of Littleton, Colorado, who had just emerged from their own encounter with "The Boss." The twins, according to their mother, had been frequenting Springsteen concerts since "the womb." She said that she was elated to have been told by Bruce just minutes earlier that her kids were "awesome." Sarah told us about Springsteen that she "loves his songs. Mom used to play "Outlaw Pete" and it's really cool how he tells a story."
All photography by Austin Cope. Minor contributions made by Tyler Harvey.