24 Karats of Gold Dust sparkled all over the Pepsi Center last night in an ode to the queen of Rock and Roll, Stevie Nicks. Nicks' recent release of new recordings of old demos, or 24 Karat Gold: Songs from the Vault, sparked a hefty tour, landing her in the Mile High along with rockers the Pretenders.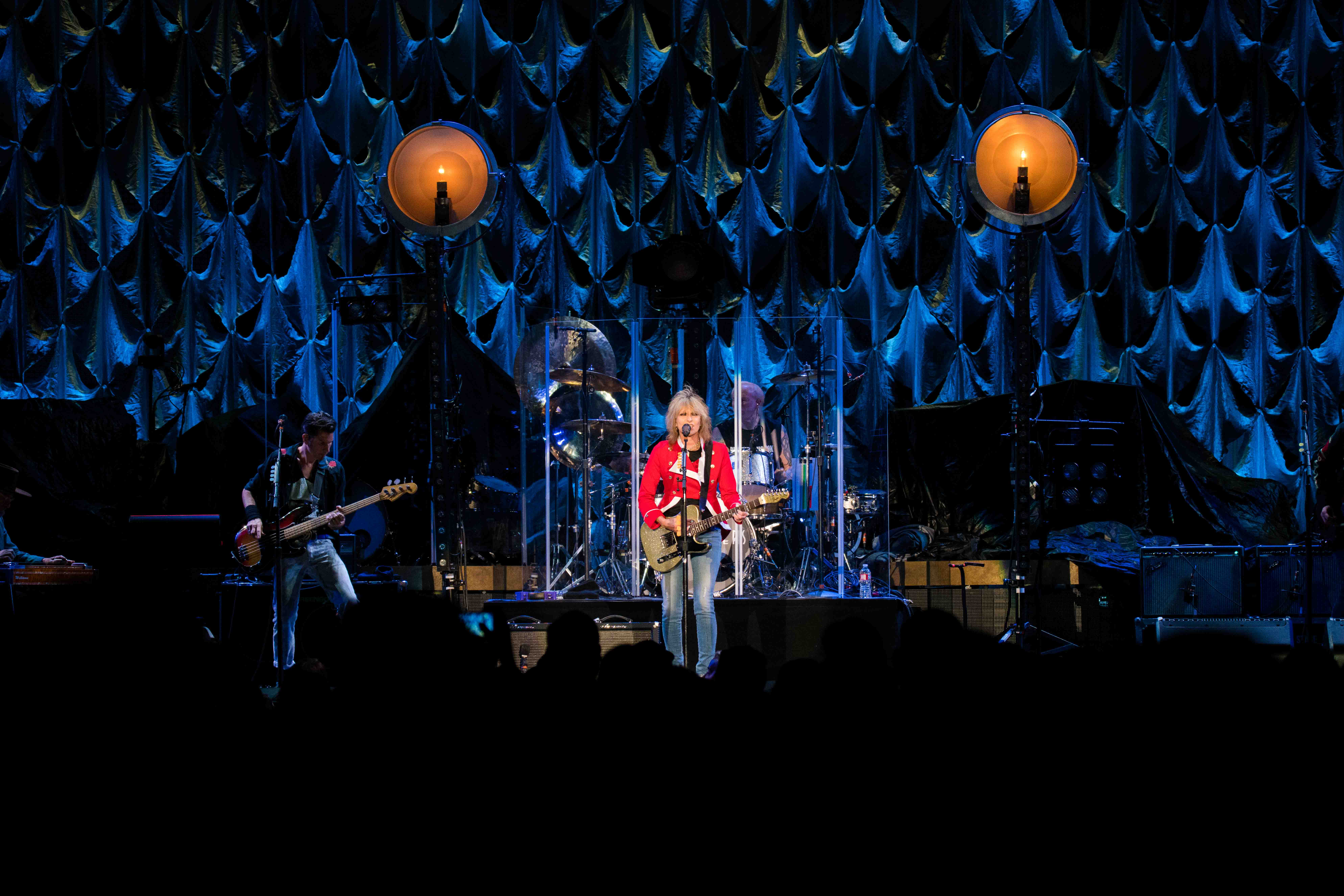 The show began promptly with the Pretenders, a solid act in their own right, front-woman Chrissie Hynde especially. Hynde sparked up the show, exposing her seasoned rocker ways while playing her rock jams like "Brass In Pocket" and slaying the hell out of the harmonica. After a little over an hour, the group waved good night and Martin Chambers, the band's drummer, donated his shirt to the crowd. Even after all of these years, the Pretenders have kept their eccentric stage persona.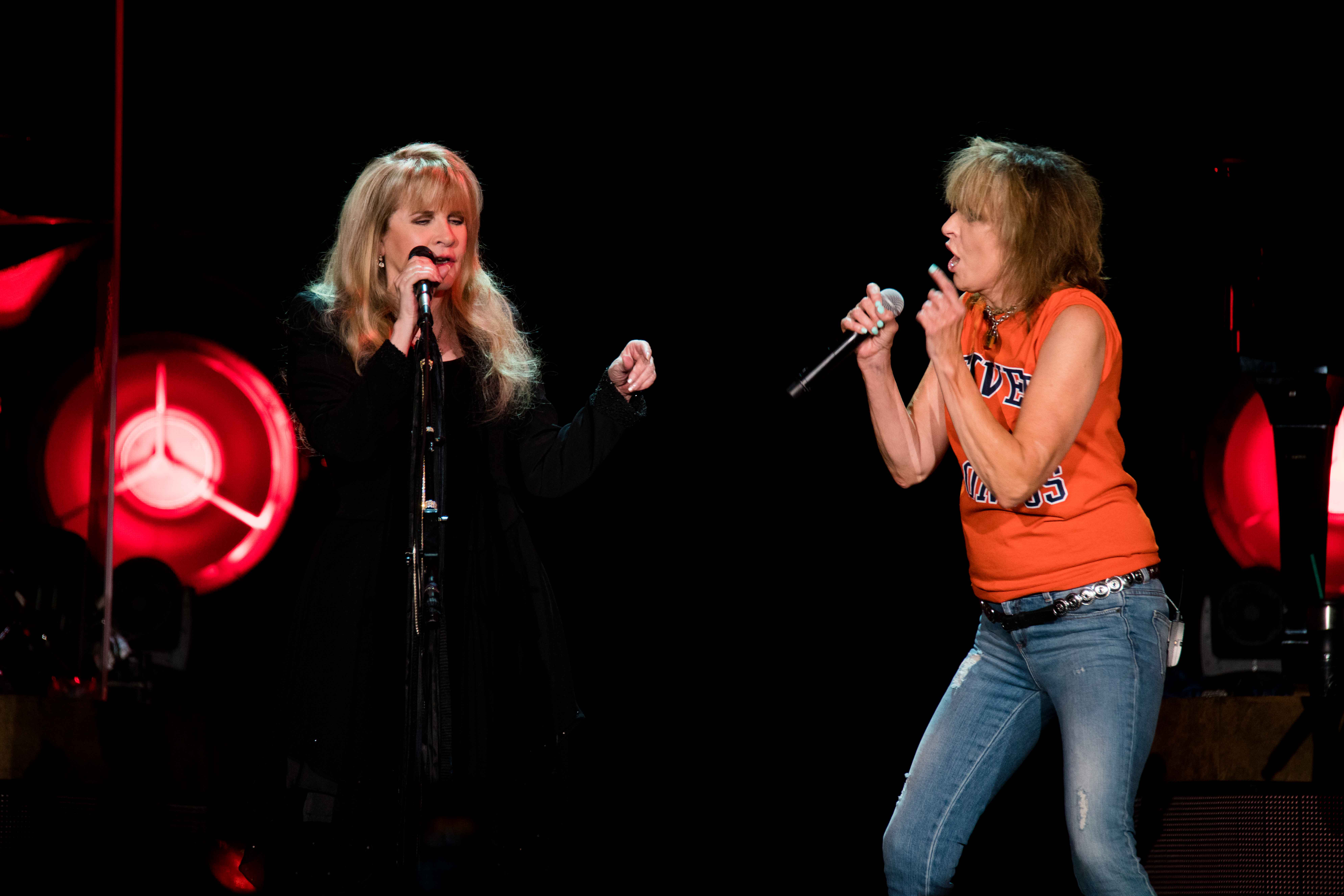 Just before nine o'clock, a figure draped in dark clothing and blonde curls pouring down the front of it could be seen walking onto the enormous stage. The microphone stand was decorated with a long, sparkling scarf. Next to the stand was a tambourine, also dressed in a long dazzling cloth. Nicks belted "Gold and Braid" to open her set, with her full band joining on with keys, drums, piano, bass, guitar and back-up vocals. With her latest release being the re-visitation to many unreleased tracks from her many decades long career in writing music, Nicks explained to the eager crowd that this tour and this performance is not "the same Stevie Nicks that you are used to."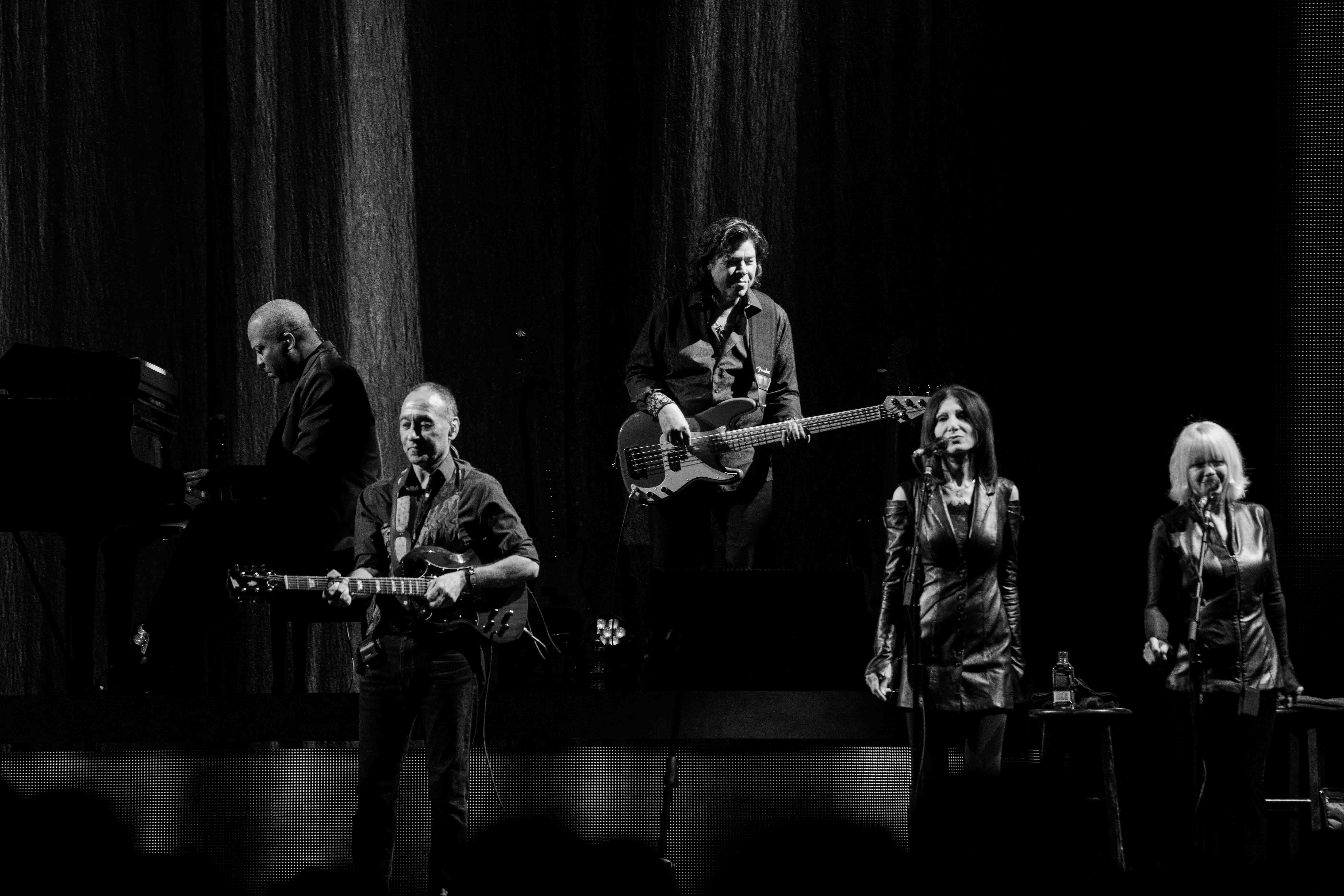 "If Anyone Falls in Love," and "Stop Draggin' My Heart Around" (which brought back out Chrissie Hynde, this time decked out in a Broncos jersey) were more than enough to raise the entire Pepsi Center to their feet to celebrate through dancing. The old hits are always wonderful, however, this tour being in support of a release of forgotten tunes, you could guess she played a good amount of songs that had never been memorized, and in some cases, even heard. "Belle Fleur," like many others of the set-list, inspired a lengthy background story from Nicks, explaining the origin and why it never made it to record. The added anecdote to each track as she went down the reasons and happenstances that can occur in the industry accrued a sense of intimacy between the crowd and the artist – it felt as though she was sharing her personal journals with us.
"Dreams," of course, earned an excessive (yet necessary) mass phone recordings and perhaps the first real sing-a-long of the night. "My Belladonna," "Annabel Lee" and "New Orleans" grooved the second half of the icon's set, and with each passing track, Nicks explained more and more of the backstories of how things came to be for her.
"This next song was crafted in Tom Petty's basement. I know you wish you were there!" said Nicks of "Starshine."
The many whimsical outfits, obviously inspired by Nicks' style, twirled to the music that the band rocked out, some new some old and some unreleased. After announcing her band, Nicks dropped the inevitable bomb on her audience with a banging "Edge of Seventeen." All the way from the familiar rift at the beginning to the last of the hit, everyone in attendance sang along and were dancing out of their seats. Nicks thanked those whole-heartedly as she left the stage, mentioning that she used to live in Denver.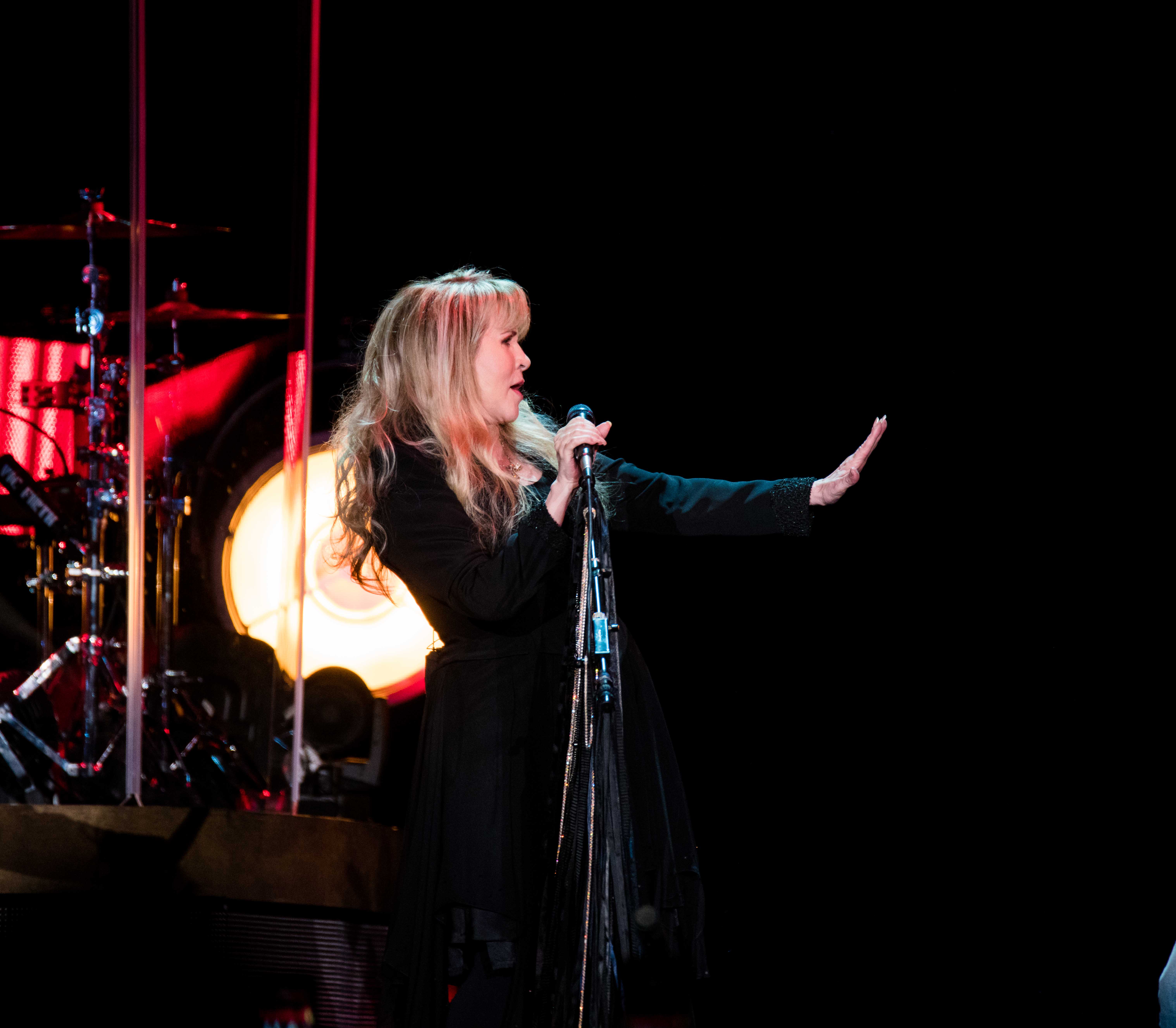 After a brief moment, the artist returned to play "Rhiannon" and "Leather and Lace." Two imperative songs for the evening rocked the rowdy crowd to an ease, ensuring at least most of the needs of her fans had been met. As Nicks embarks on this large tour ahead of her, she has left a piece of herself in Denver, one that she will hopefully return for again and again for the rest her never-ending-vampire-blood-fueled existence.
All photography by Meg O'Neill. See our full gallery here.