If you're a young adult in the Denver area you might be getting ready to plunge into the exciting new step of buying your first home. You've spent the last couple years daydreaming about owning your own place, saving up the money and plucking up the courage to take this big step. Now you feel ready — but what's next? The home buying process can be a daunting one. Many say it's the biggest investment you'll make in your lifetime, but when you begin looking into it, you'll find a lot of unfamiliar words and really scary numbers attached to a dollar sign. Buying your first home is a big deal and the stress of finding a house shouldn't take away from the experience, so we asked a number of local experts and some recent first-time home buyers for tips that will help make the process a little less intimidating.
You Should Find a Local Realtor You Trust
The first step in the home buying process is to find a local realtor and set up a meeting where you can get to know them face-to-face. The realtors we spoke with assured us that having an agent to work with will make the process much quicker and easier. Do some research and choose a realtor who is successful and has turned out satisfied customers in the past.
"The most important factor in choosing your real estate agent is trust," explained Natalie Mock, a real estate agent from Mock Realty in Boulder. "As a buyer, you want to find an agent that knows the market well, who will work for you, protect your interests and guide you through the buying process." For more information on why you need a realtor and how to choose one, find out more at ColoradoRealtors.com where they also provide a list of questions you should ask when interviewing a potential real estate agent to represent you.
Pro tip: Many first-time home buyers don't realize that the seller almost always pays the realtor on both ends. Yeah, you read that right. You, as the buyer, don't pay your realtor, the seller does!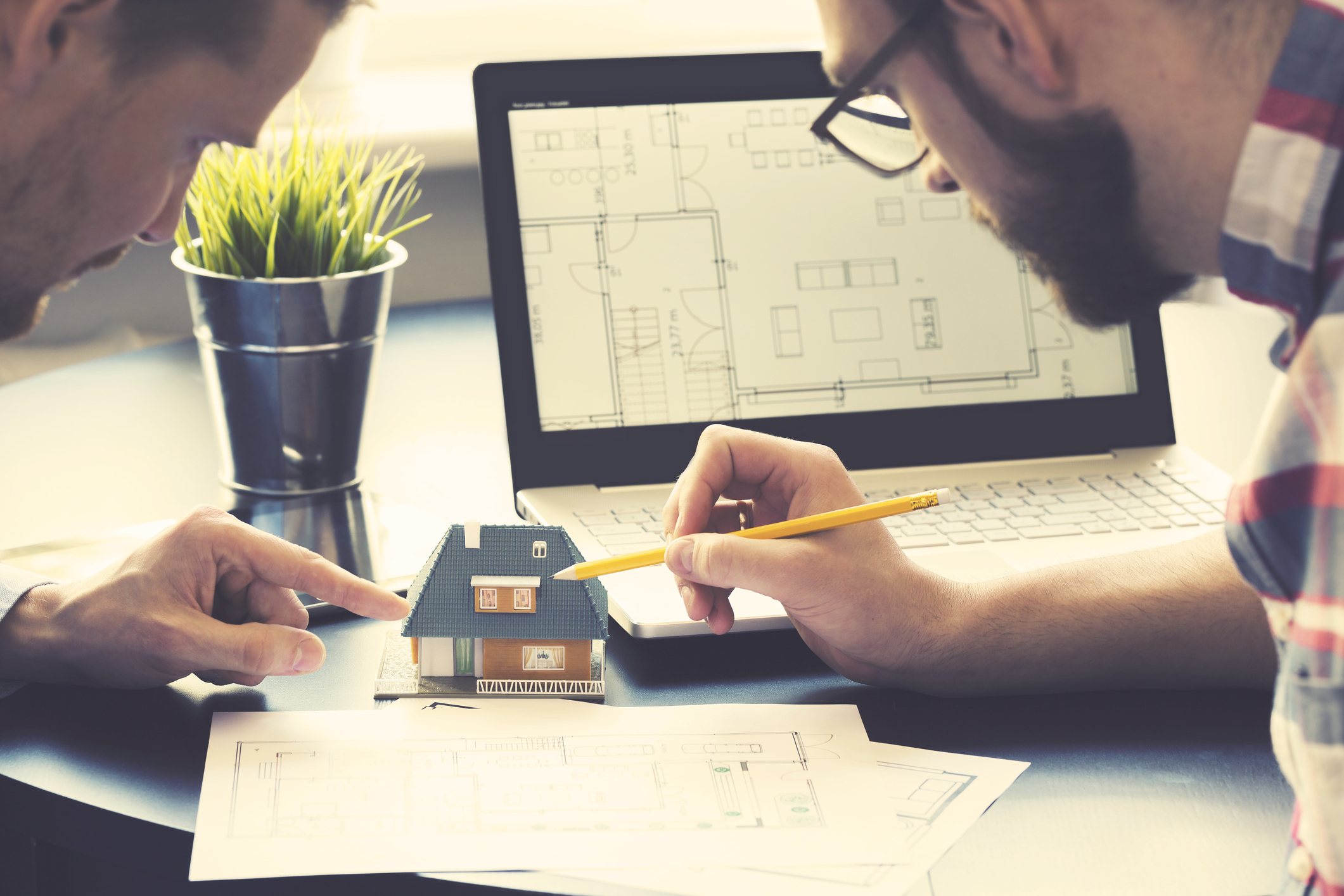 Find a Lender and Leave Finances to the Professionals 
Consulting a mortgage lender, the financial institution through which a home buyer takes out mortgage loans, is arguably the most important step in the home buying process. Talking with a mortgage lender will help you assess what you can afford. Getting yourself pre-approved for mortgage loans through a lender helps assure a seller that you are financially ready for the responsibility of owning a home.
Pamela Subry from Broomfield, who has been a licensed realtor for 16 years,  admitted that most selling agents will immediately reject an offer made by someone without a pre-approval letter. We also spoke with Aaron Staufer, a Mortgage Loan Officer with Elevations Credit Union in Louisville, for more advice.
"The process can seem overwhelming," he said, "but both your agent and your lender are there to help… [they] will hold your hand." Staufer claimed that figuring out your loan is the "single most complicated" part of the home buying process and that the down payment has most certainly been the biggest road block for clients he has worked with. So after finding yourself a real estate agent, find yourself a lender and as with your realtor, Staufer encourages clients to meet with their loan officer in person, especially first time home buyers. "It allows us to review figures together as opposed to via email, where some things get lost in translation," Staufer said.
When considering buying a home it's easy to become fixated on the purchase price, but our experts emphasized that you must keep other out-of-pocket expenses in mind such as Home Owner Association fees, lawn care, home maintenance, taxes, insurance, remodels etc., and speaking with a lender will help you do so. Knowing exactly what you can or cannot afford will help you make a wiser decision with the future in mind. Consult a lender before you begin looking at houses to spare you the disappointment of falling in love with a house you can't afford. Your mortgage lender will help you expect the unexpected costs so there are no financial surprises once you've made your investment.
Be Prepared—Financially, Mentally and Emotionally
Buying a home, especially for the first time, can be financially intimidating, mentally frustrating and emotionally straining. You must be prepared to make one of the biggest monetary decisions of your life and ready to monitor and balance your finances for the next several years. Subry stressed that maintaining a position of steady and disposable income (which can be determined with the help of your mortgage lender) is crucial. Our experts' advice? Save, save, save. Save money and get yourself out of any and all debt. Chris and Jami Bamat, a young couple who recently bought their first home in Lafayette, admitted it was a struggle to save enough money for a down payment and closing costs due to high rental rates and both of their student debt. Zillow.com reported that the current median sale price for Colorado homes is $305,500 with a 3.7% increase predicted to happen within the next year.
Alongside finances, you must be mentally and emotionally prepared for the stress that comes with searching for the right home including gracefully accepting rejection. Particularly in a market like today's, you're likely to make dozens of offers that get outbid and rejected before finding the right home.
"The biggest surprise [in the process] was honestly just how difficult it was to have an offer accepted and the emotional roller-coaster ride associated with submitting many offers over several months and continuing to remain optimistic despite losing several homes to cash offers," the Bamats said. This market, according to Subry, "is not for the faint of heart." Be patient, be aggressive and be motivated — and that doesn't end with the purchasing process. Buying a home is a long-term commitment. Make sure you're ready for the amount of time and effort that goes into caring for a house. Be committed to being a homeowner. "You need to have reserve," Subry said. "There is always something. Being a homeowner is hard work and you have to be committed to the work that's involved." Things can, and likely will, go wrong — and you must be prepared to deal with it all.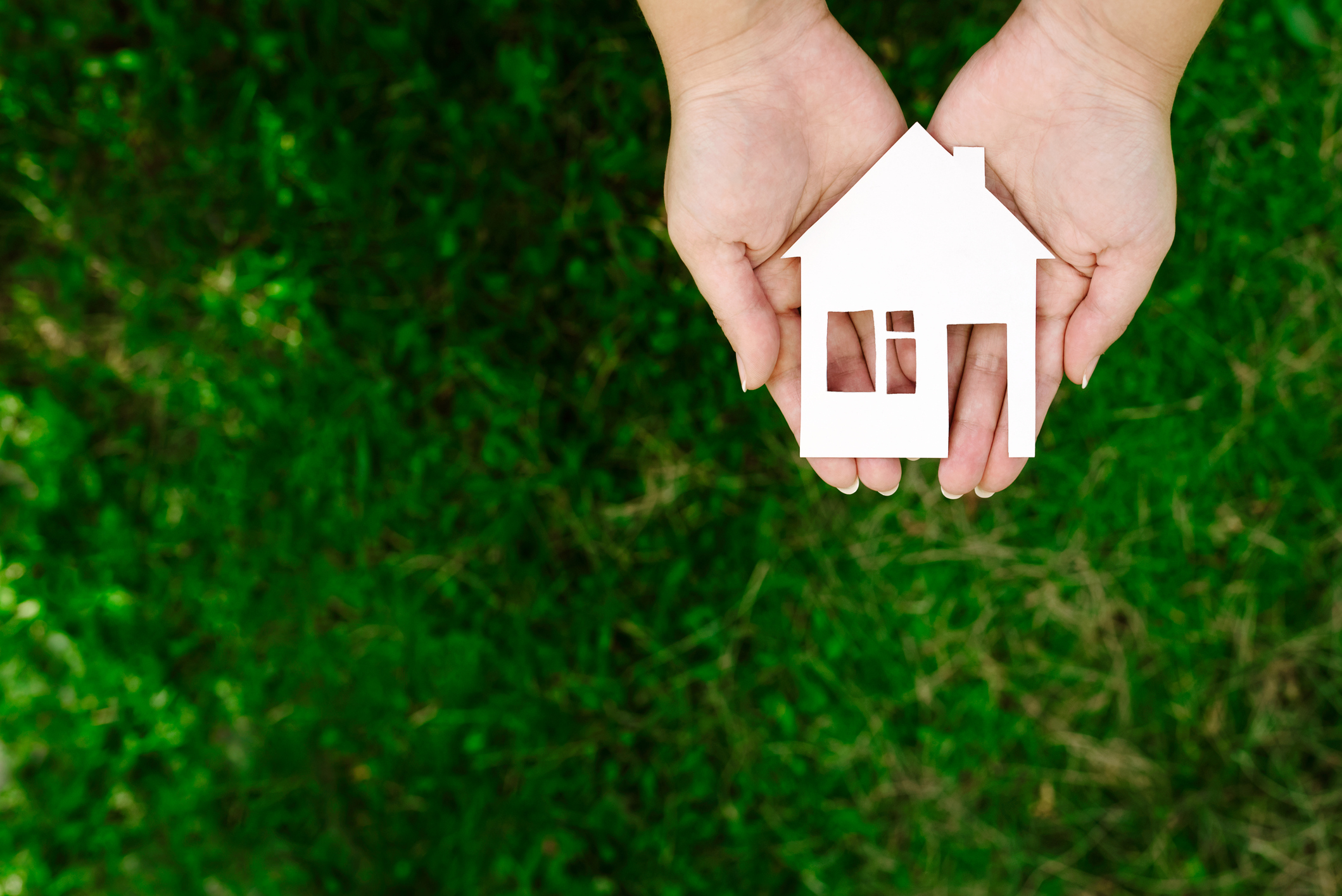 Decide What You Want, then Decide What you Need
Mock said she encourages her clients to brainstorm a list of everything they want in a house. Then she tells them to take that same list and circle everything they need in their home. Admitted by all of the realtors we spoke to, it is not likely that you will find a house that has everything you want in it. Be lenient. Decide what it is you want in your dream house and narrow that wish list down to things that are a must-have. Be realistic, but don't cheat yourself. It's a very fine line to walk when deciding what aspects of your dream home you're willing to live without.
You want to make sure you're investing your time and money into something that you will love, but in the same token, don't create impossible standards. "This is a really tough decision to make, and one that we regularly discussed throughout the process," the Bamats stated. Be open-minded, strategic and completely transparent with your agents so they can help you find a home that best meets your needs. "Even if something doesn't seem relevant, it is better to over disclose than under disclose," Staufer said. "When things aren't disclosed, it can create hurdles during the process, and nobody wants that."
"Even if you're not looking to buy for a year, it's better to start early, as it gives us time to help you get your ducks in a row"
Do Your Research
When you decide you want to buy a home, begin your research immediately. The research and preparation portion of the process can take a long time and starting early is key to a smooth home buying experience.
"Even if you're not looking to buy for a year, it's better to start early, as it gives us time to help you get your ducks in a row," Staufer said. "A lot of folks start the process within a couple months of trying to buy a house, and when things show up that they weren't planning on, it puts their plans on hold." The Bamats bought their home this month, but began preparing in May. They said that attending home buying seminars hosted by their credit union, finding a good realtor and lender and talking with friends who'd already experienced the process helped tremendously in moving the process along quickly.
Another thing that a lot of first-time home buyers tend to forget about is researching the neighborhood of the home they're looking at. If you're young and single and looking to meet new people, you're going to be disappointed after you've purchased your house in a neighborhood that consists mostly of retirees. Likewise, a couple looking to start a family will want to find a neighborhood that doesn't house rowdy college students.
Often, looking at neighborhoods before looking at houses is a good place to start. This is especially important when thinking about the future plans for your home. If you are planning on starting a family in upcoming years, look into schools and day cares around the area. If you're planning to rent it out or eventually sell it, make sure the surrounding area suits the type of client you'd be interested in working with. Research the amenities included in a neighborhood you're interested in and the businesses nearby. Assuming your realtor knows the market, they should be able to help you find the perfect neighborhood for your needs.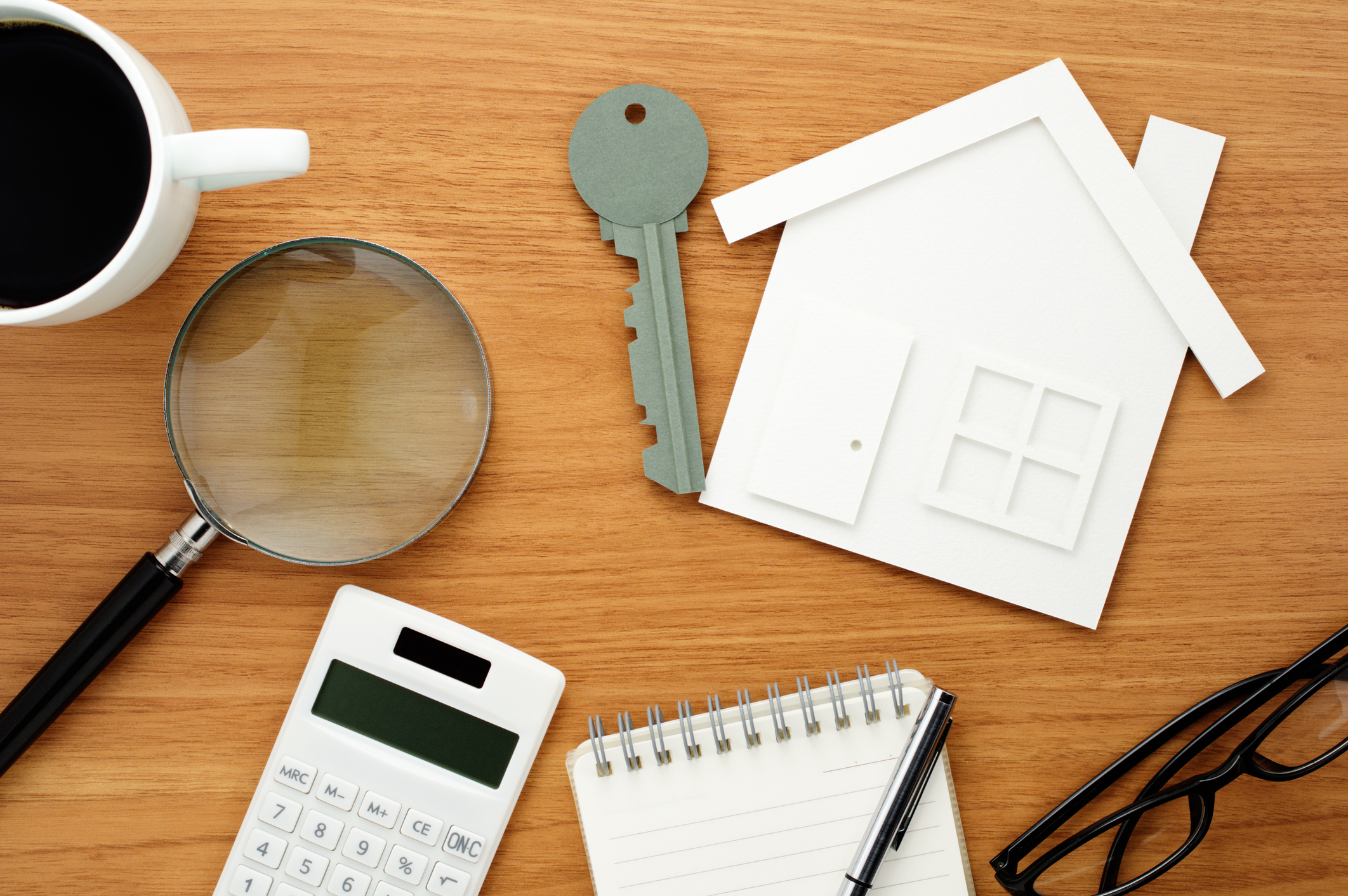 Make Your Move — Get Aggressive and Competitive
Once you've found the house for you, make your move. "This is another reason why it's important to spend plenty of time in advance deciding what you can afford and must have in a home so you won't hesitate in making the decision to submit an offer on a property that comes up," said Mock. Hesitation will cost you the game. In a market that favors the seller, you're going to have to work hard and move fast. Know what you want and what you can afford so no time is wasted. The Bamats said working with their lender and their realtor to get the technical stuff out of the way early on in the process helped them focus on choosing the right home when the time came. "Finding properties and having loan documents and offers completed quickly made a big difference in allowing us to remain competitive," they said.
Pro tip: Many first-time homebuyers mistakenly believe that starting with a low bidding price, as in standard bargaining, will get them the fairest price in the end, but when buying a home it's quite the contrary. You must be prepared to bid your highest offer or else you might watch someone else get the keys to your dream home. Your realtor and your lender will be able to help you feel comfortable making the highest offer you can so even if you don't get the home you can rest knowing you gave it your best.
Avoid Purchase Restrictions, Make it Easy for the Seller
To make your offer the most appealing to a seller, especially in a market as competitive as Colorado's is right now, try your best to avoid running into certain purchase restrictions such as needing more time for your current lease to expire, or asking the seller to pay all closing costs. This can make your offer unappealing, prompting the seller to go with a different offer. Try to make the process as easy for the seller as possible.
Along these lines, don't be afraid to ask the seller if they will consider a backup offer. "A transaction can fall through just days after going under contract or even in the final hours before it closes," Mock explained, "but if you are in the backup position with a signed offer, you'll automatically step into first position." Mock also likes to encourage her clients to write a personalized letter to sellers explaining why they would be a great choice for the home. Sometimes a seller may go with a lower monetary offer because the buyer managed to create a more personal connection. For the Bamats, this worked. The offer they made, on what is now their new home, came with a personalized letter. However, bare in mind that some agents and/or sellers do not accept letters in a negotiation.
Take Your Home Inspection Seriously
Once you've made an offer on a house you can sometimes waive the appraisal and the home inspection. This is ill-advised. Though it might lower the overall cost of the purchase, it's unwise to pass up a thorough home inspection, particularly if this is your first ever home purchase. In the long-run, if you have maintenance issues with your home, it will likely end up costing you more than you saved by waiving the inspection. Plus, health and safety should always be a top priority.
Taking these tips into consideration will aid you in successfully navigating your way through the adventure that is the home buying process and voila — you'll be a happy homeowner in no time.