At least 10,000 species go extinct around the world every year and Shongolulu, a California-based fashion brand, is hoping to change just that. The fashion startup is raising money and awareness to protect endangered animals and prevent extinction "one step at a time." With a multinational team from Africa, Europe, the Middle East and the US, Shongolulu is determined to break through the fashion scene and impact the well-being of the world's wildlife.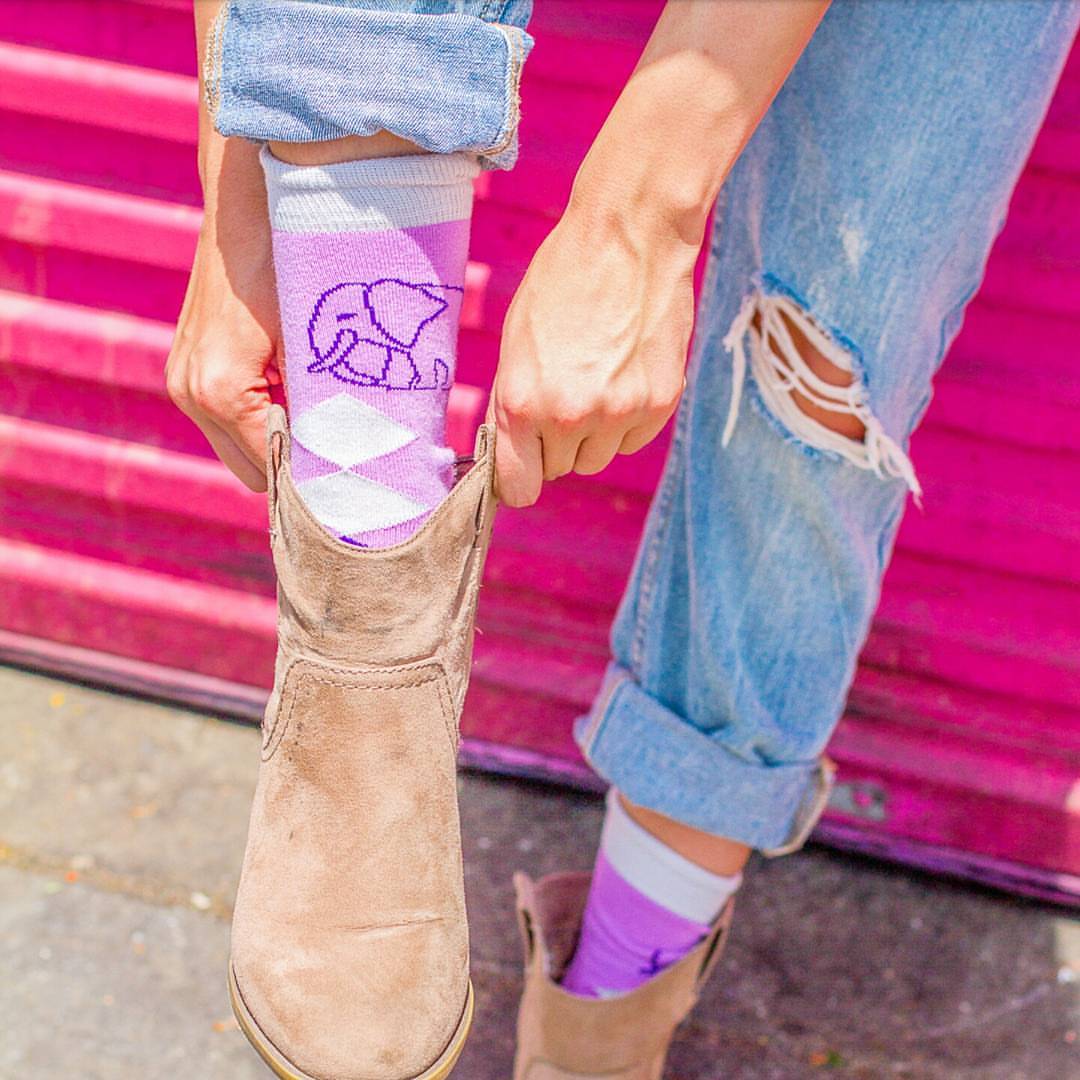 You might be thinking, what is Shongolulu? Well, the brand's name speaks right to their overall mission. Shongololo, derived from the African language Zulu, means millipede, which is reflected in the company's logo and slogan, "A Million Feet Marching." The Os in Shongololo have been replaced because the brand believes "the mission is nothing without you." Achieving goals, making a difference and unity is what represents Shongolulu.
You'll find unique socks, scarfs and hats amongst the range of products sold at Shongolulu.com. Colorful combinations for both men and women feature common patterns like dots and stripes along with animal silhouettes. The brand has a passion for quality fashion and that can be seen right in their products. Ten percent of every dollar made is dedicated to global wildlife conservation efforts. The organizations Shongolulu supports are directly committed to fighting poaching and deforestation. The company also helps with rehabilitation and releasing injured animals back into the wild.
So, need a stylish new hat or bright pair of socks in your life? Look no further. You'll turn heads on the street in any Shongolulu apparel, and help end the extinction of our world's wildlife. Make a difference today at Shongolulu.com.