Had one too many last night? Feeling a little under the weather? Instead of chugging a Bloody Mary or popping the Mucinex, give Hydrate IV Bar a try. Opened in Bonnie Brae this March, this IV therapy business offers Denver a wide variety of treatments.
Katie Wafer and Blake Whealy decided to bring their first IV therapy business to Denver, after experiencing its positive effects after a wild night in Vegas.
"We realized that not only did the treatment make us feel better, but the atmosphere of the bar was chic and welcoming," said Wafer. "We knew it would be perfect for Denver, the altitude, and health-minded population make the perfect market for something like this."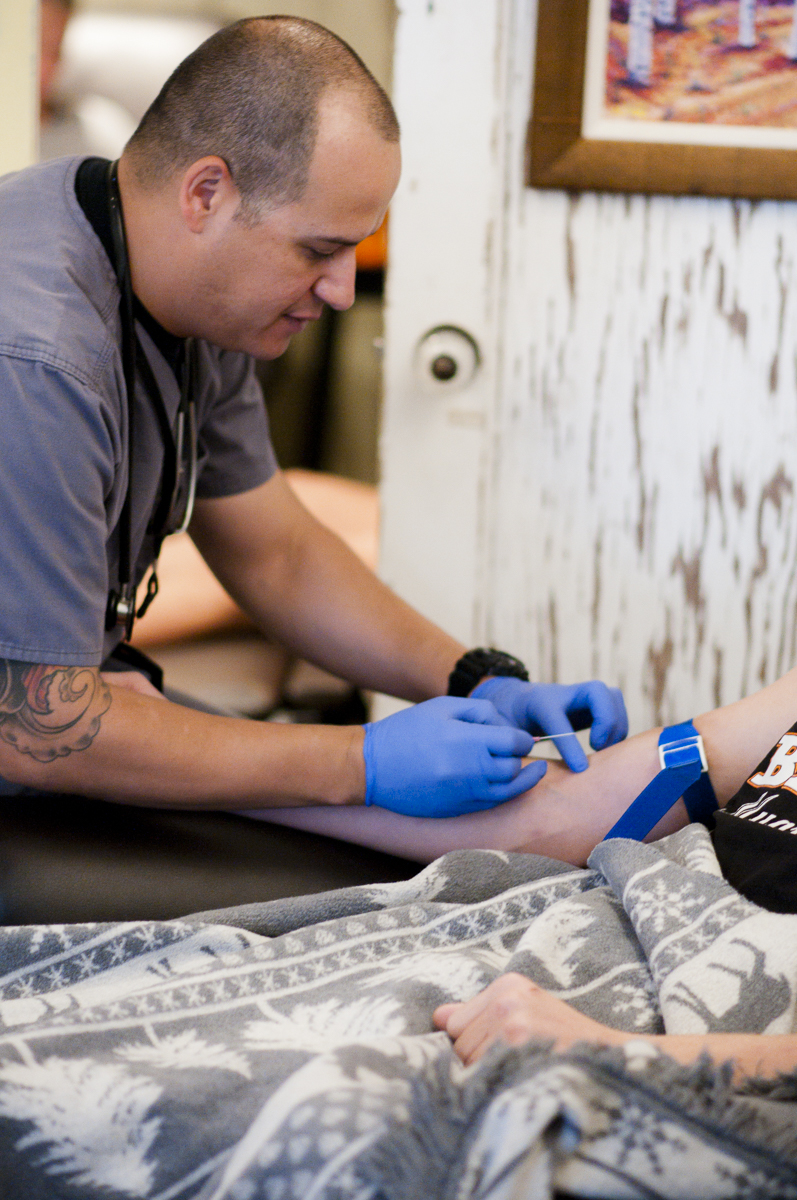 A full range of treatments are available including: general wellness, anti-aging, cold and flu, jet lag, athletic performance and over indulgence.
How it works
Guests can make an appointment or just walk in for treatments. After settling into a comfortable seat—a reclining chair, soft blanket and TV are all included. Then in-house nurse will administer the IV bag. All treatment administrators are certified nurses or EMT's – they go over all medications and medical histories before inserting a needle. The environment is warm and comfortable, not sterile and cold like a hospital. Even though they do keep the temperature at a chilly level to prevent nervous guests from feeling faint.
"I have to say that we have yet to have someone pass out," Wafer said. "People that come in know what they are getting into, unlike a hospital where they may not want to be poked, that's what they come in here for."
Settle back and relax for approximately 45 minutes, that's how long the mixture takes to transfer into the bloodstream.
My experience
Not going to lie, needles are not my thing. I avoid getting shots and drawing blood like a pro. It does not help that my small veins seem to get smaller when a needle goes searching for them. But after a little bit of hand-holding (literally, I had to bring my boyfriend along to talk me off the ledge), I was able to sit still and have the needle put in.
I would be lying if I said the first few minutes of having the needle in did not sting like the devil, even though they warm the bags up, you still feel it going in. But after a few minutes, you get used to it, and are able to sit back and relax for the remainder of the treatment.
I went into the treatment in good health (sorry, I didn't go out and binge drank the night before in order to get the full effect), but I left feeling even better.
"You don't know how good it feels to be hydrated until you actually are," said Whealy.
Why it's perfect for Colorado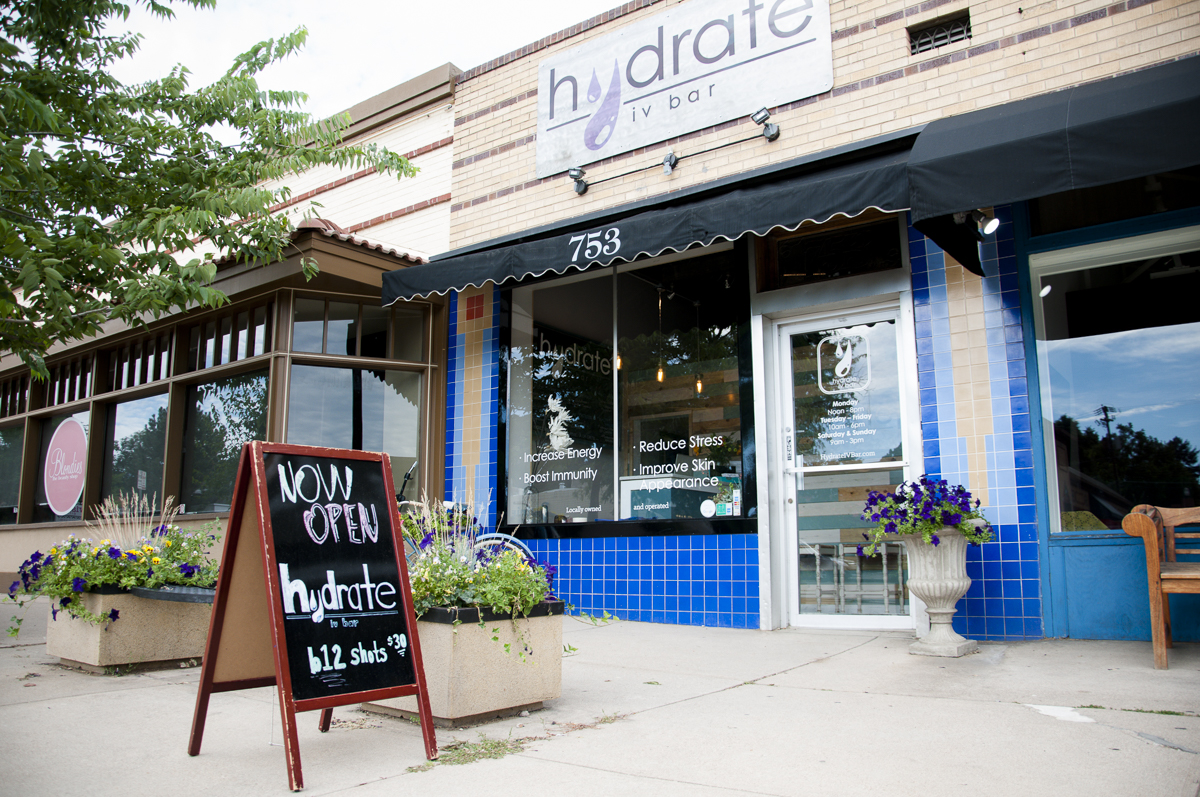 Colorado ranks high on the risk for dehydration since humidity is lower at higher altitudes. The lower oxygen levels also make you breathe in and out faster and more deeply, so that you lose more water through respiration. According to the Wilderness Medical Society, you lose water through respiration at high altitude twice as quickly as you do at sea level.
Drinking water is of course step one in preventing dehydration, but IV therapy can be a huge weapon in a Coloradans fight against dehydration, especially during hot summer months. The most popular drip "Health & Wellness," boasts that a one-liter bag injected intravenously is equivalent to drinking two gallons of water.
Have you ever had a friend from out of state come to visit and feel like death after going out the night before? Even if you did not over-indulge, drinking at altitude can be a harsh adjustment for visitors. A quick trip to Hydrate IV Bar can save your guest a full-day of recovery.
How much does it cost?
IV bags cost between $20 for a B12 shot to $170 for the "Anti-Aging" treatment, a drip including vitamins, minerals, amino acids and anti-oxidants. Treatments can be purchased a-la-carte, or clients can become members for $125 a month.
"Most of our members that come in on a regular basis are coming in to prevent illnesses or keep up their athletic performance," Wafer said. "They may come in every once and a while for a hangover cure, but the majority of the time it is for general wellness."
Hydrate IV Bar is located at  753 South University Boulevard, Denver, Colorado. You can book an appointment by calling  303-209-0989 or by going to HydrateIVBar.com