[UPDATE: June 28 at 7:55 a.m.] Hillary Clinton, the presumptive Democratic nominee, has arrived in Denver. She will visit the Golden Triangle location of Galvanize Denver, from 8:30-11:30 a.m. for a tour and visit with the members of the tech-focused campus.  Galvanize confirmed the event will not be open to the public, only Galvanize staff, students, and members will be allowed.  She will be visiting to "learn more about Galvanize's place in workforce, tech and innovation." As a member of Galvanize, 303 Magazine office staff will have exclusive access during the event. Check below for live tweets from the event: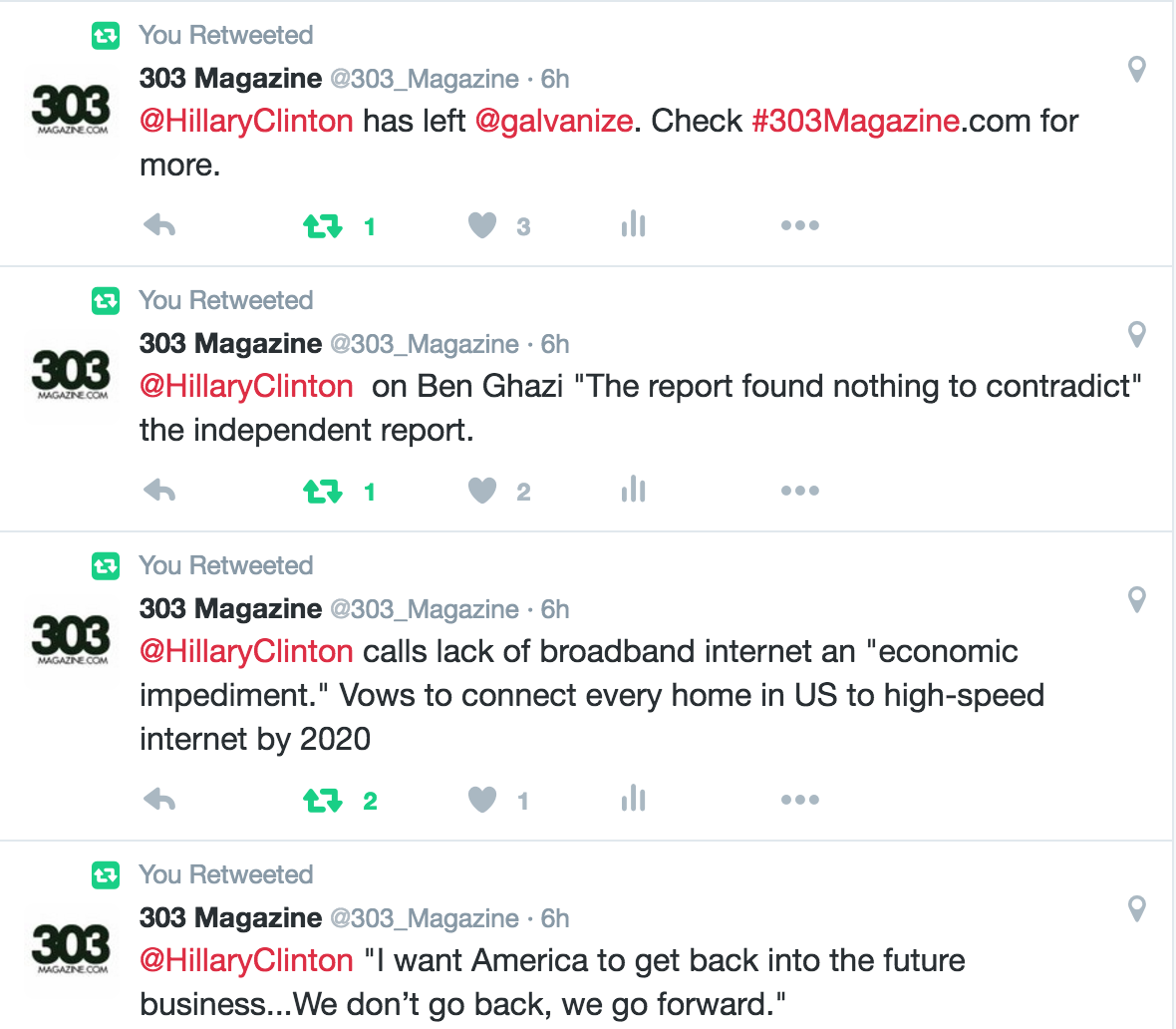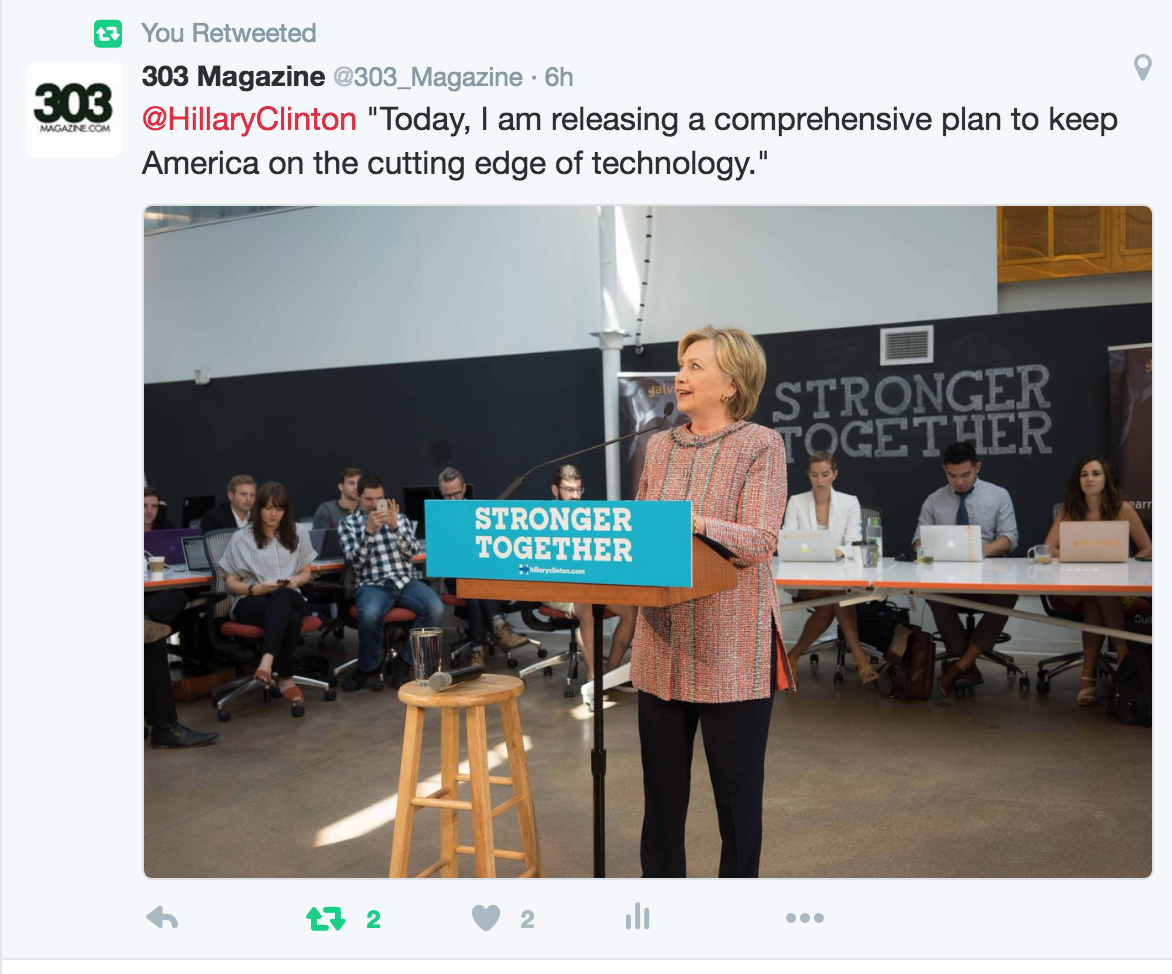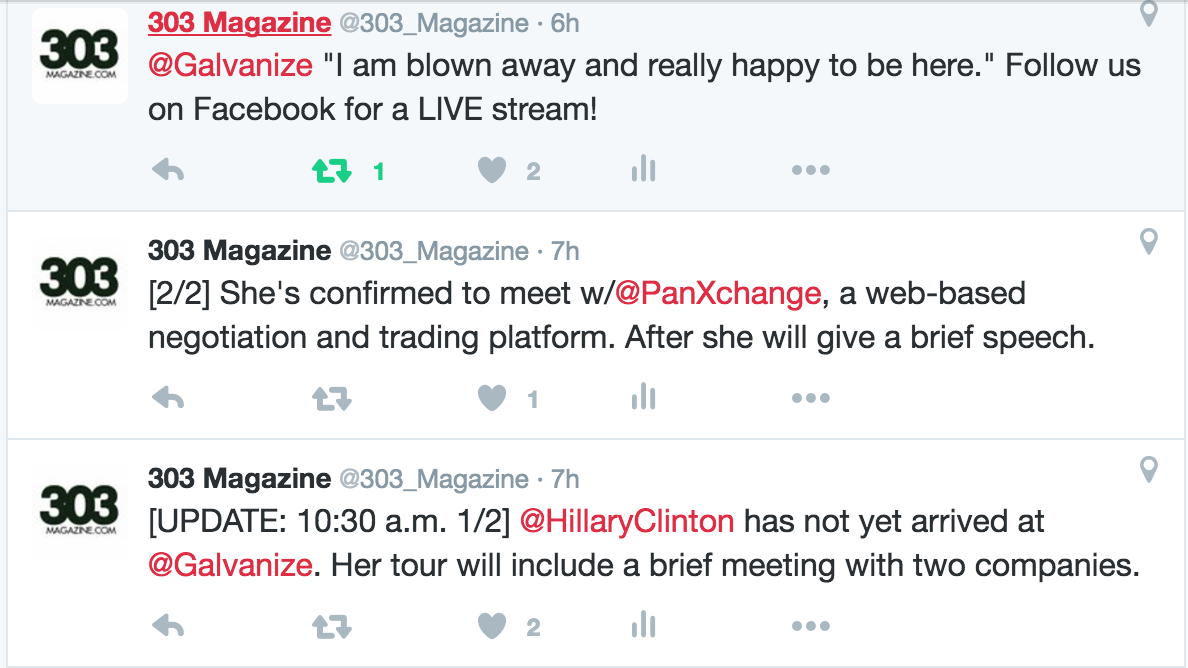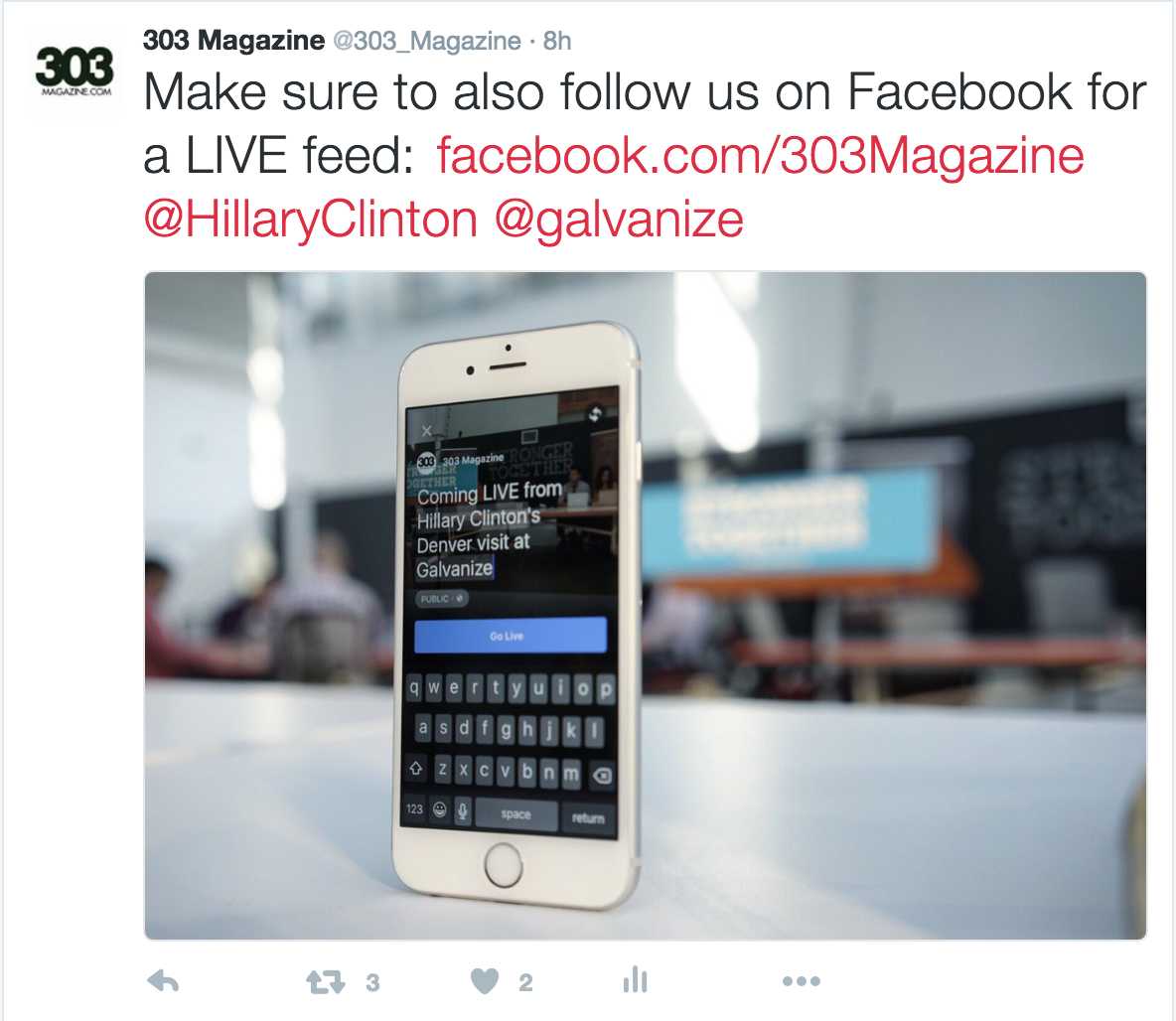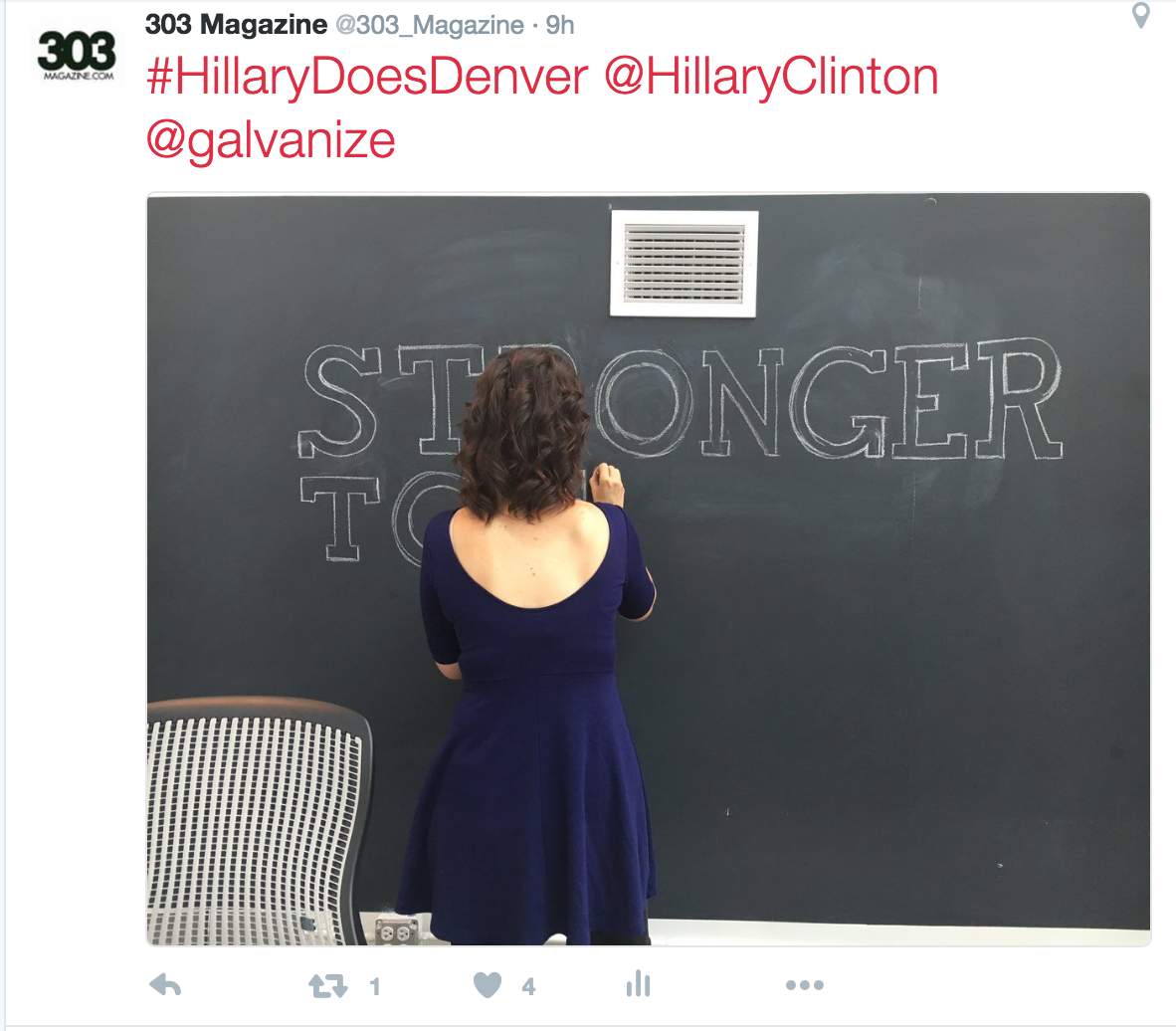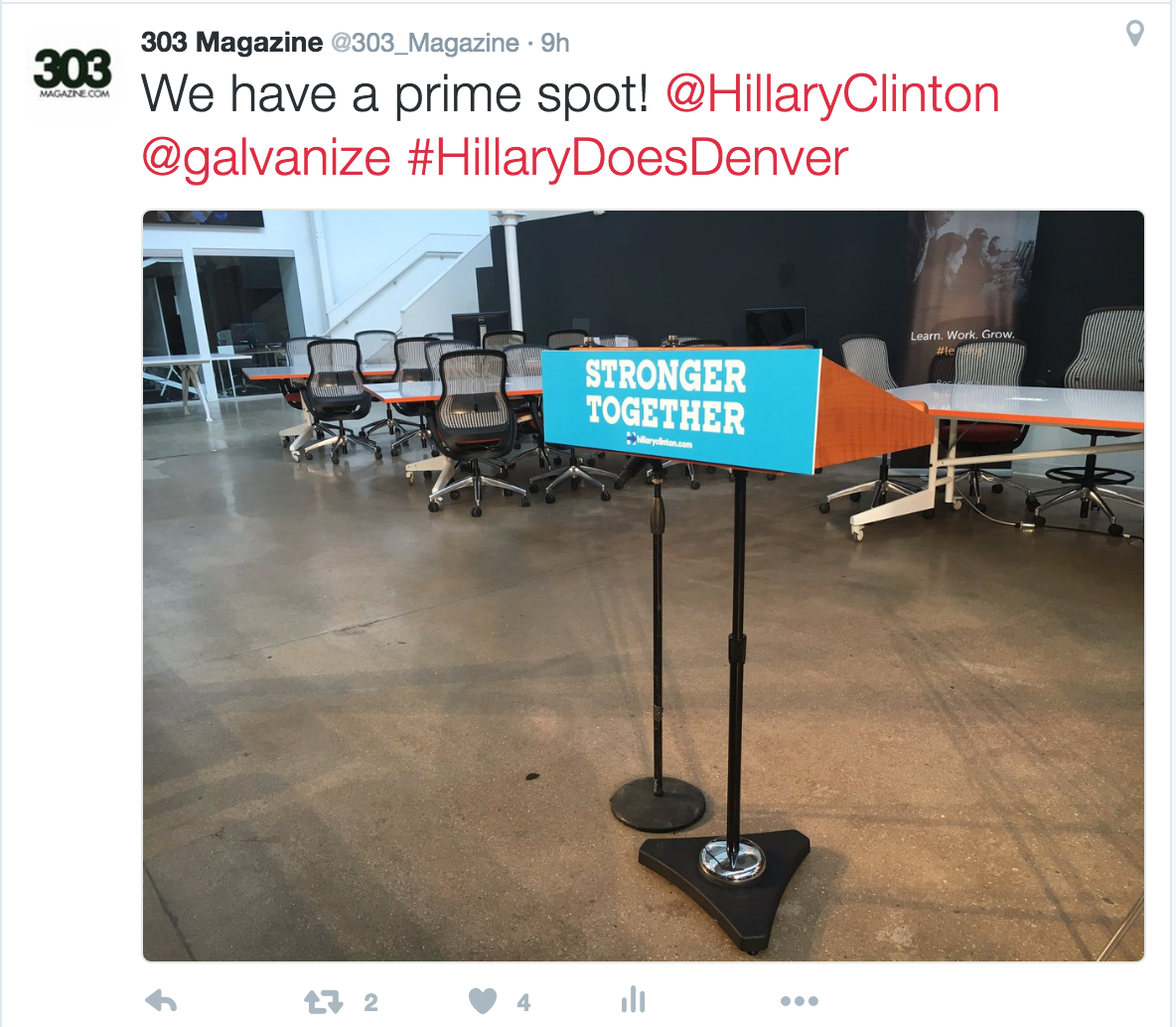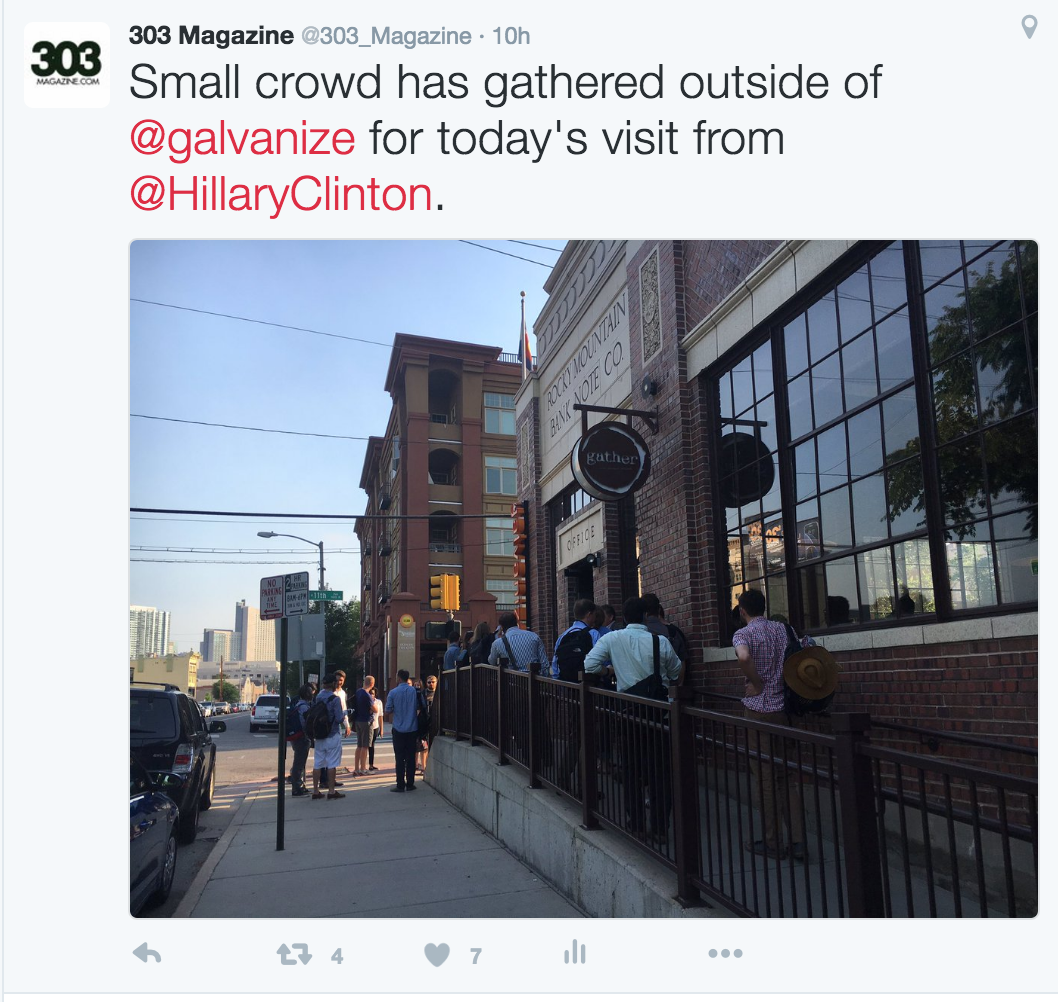 Galvanize is preparing for tomorrow's event by alerting the campus of increased security measures that will take place starting at 7 a.m. Measures include a campus-wide ban on dogs and checking of bags. Her tour is scheduled to end promptly at noon. Afterwards, Galvanize is set to resume to normal operation.
"Secretary Clinton has been interested in workforce skills and technology for some time," said  Galvanize CEO Jim Deters. "The campaign reached out to us and we're happy to accommodate."
Located inside the historic Rocky Mountain Bank Note building, this location which opened in 2012 is also the original Galvanize. Since then, Galvanize has expanded to have a total of seven locations in Boulder, Denver, Austin, San Francisco, Fort Collins and Phoenix. Along with being a co-working space, Galvanize also offers courses for web development, data science and data engineering.
"The Secretary is aware of the pressing need for top tech workers in fields such as data science and web development,"said  Deters. "And we're excited to show her how we've created a community that not only trains high-tech employees but helps them connect with start-ups and established companies."
After the tour, Clinton has a private "Women for Hillary fundraiser in the Denver area, with an appearance by actress Connie Britton.
Presumptive Republican nominee Donald Trump is also coming into town on Friday, July 1 to speak at the Western Conservative Summit at the Convention Center. Sarah Palin is expected to be there as well.
Clinton's visit to Denver is scheduled on the same day as the Colorado primary elections.
Make sure to follow us on social media (Twitter: @303_Magazine and @BrittanyWerges for coverage).  Additional reporting by Amy Huang.