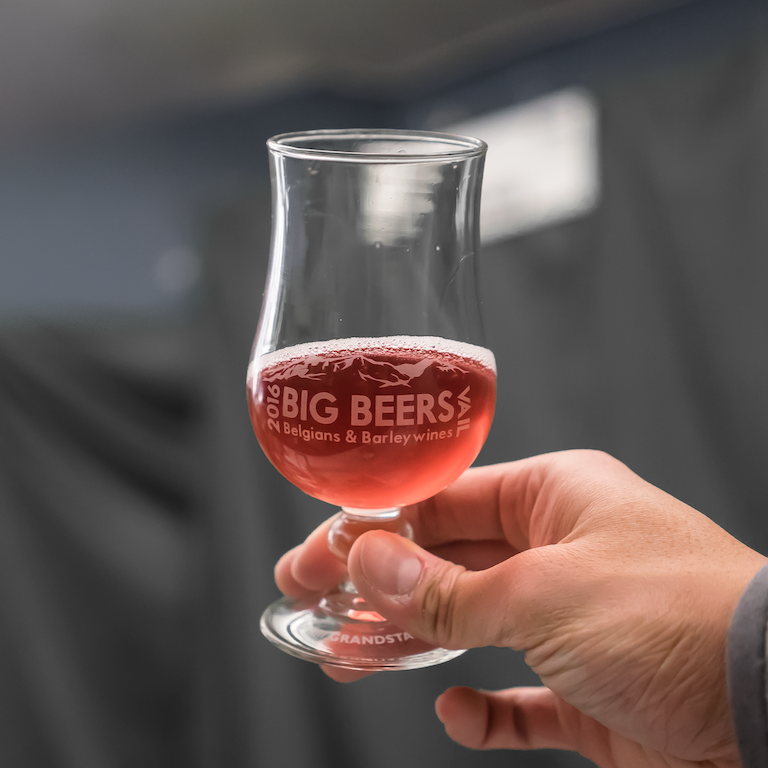 For the 16th year in a row, Big Beers, Belgians and Barley Wines (or better known as Vail Big Beers) took place in Vail, Colorado this past weekend. Crafted with the truly beer obsessed in mind, the three-day festival featured an extensive event schedule that aimed at satisfying the desires and dreams of every type of beer lover. Yogis, foodies and even those looking to make their beer geekiness official with Cicerone testing, all had individualized affairs. There were educational seminars on subjects like blending and experimental brewing taught by industry experts, to cigar pairings that featuring master cigar rollers. Brewmasters' beer dinners also returned, this time hosted by legendary brewmasters such as Adam Avery of Avery Brewing,  Tim Hawn of Dogfish Head, Geoff Larson of founder of Alaskan and Omar Ansari founder of Surly. For 2016, there were approximately 17 events including a separate home brewers competition, all of which occurred before the main tasting even started
"The tasting was a vibrant tapestry of brewer's, big and small, bringing their A-game with a heterogeneous line-up of unique and rare brews."
But, despite this jammed-packed schedule of special events, the actual festival was still the crowning jewel of the entire fun-filled weekend. Often regarded by industry pros as one of the most diverse and well-produced beer festivals in the nation, Vail Big Beers' Commercial Tasting was anything but commercial in style. Rather, the tasting was a vibrant tapestry of brewer's, big and small, bringing their A-game with a heterogeneous line-up of unique and rare brews. Highlights included a re-release of a Samuel Adams Triple and Double Bock produced only in the '90s to a very limited batch of an experimental sour produced with Tempranillo Grapes from the new, but quickly rising, Black Project. And while the event is known for its high octane beers (some clocking in at 20 percent or higher) the festival proved it couldn't be pigeon-holed with the showcasing of a petite Saison from Upslope that came in under 2 percent ABV. And in true Vail Big Beers fashion, even this low-ABV beer had an intense flavor and balance that has come to characterize the majority of the beers presented at this annual event.
Overall, it was another successful year at Vail Big Beers. Once again it was able to capture a comprehensive snapshot of the brewing industry by celebrating the diversity of not only beers produced in the industry but the interest of the people who love them. With a record attendance last year and another showing of excellent brews paired with a growing line-up of well-curated events, it's not hard to imagine that this event will be able to continually captivate the hearts, souls and palates of beer enthusiasts far and wide.
All photography by Brittany Werges.