What: a new coffee shop with a full service kitchen opening in RiNo
Where: 2528 Walnut St., Denver
Neighborhood: RiNo
When: Weekdays, 7 a.m.- 3 p.m. (Closed Tuesdays); Weekends, 8 a.m.- 3 p.m.
Last August, we introduced you to husband and wife duo, Amy Cohen and Hayden Barnie. The globe-trotting pair, inspired by their time spent abroad in Japan and Australia, expressed their dream of opening an internationally inspired cafe in the heart of RiNo.  Today, we're happy to be able to give you the first look at the product of their labor.
Officially opened on Friday, December 11, Stowaway Coffee + Kitchen has a wide range of coffee and espresso beverages from local rosters including, Boxcar and Middle State, as well as a full breakfast and lunch menu. The menu draws from the pair's travels and includes items such as a Japanese curry ($10), Dukkah Eggs with smoked trout ($13), Braised Lamb with couscous ($14). More traditional breakfast items including a breakfast sandwich (Scrambalam, $6), Sourdough Waffle ($8) and Avocado and Feta Toast ($9) are also available.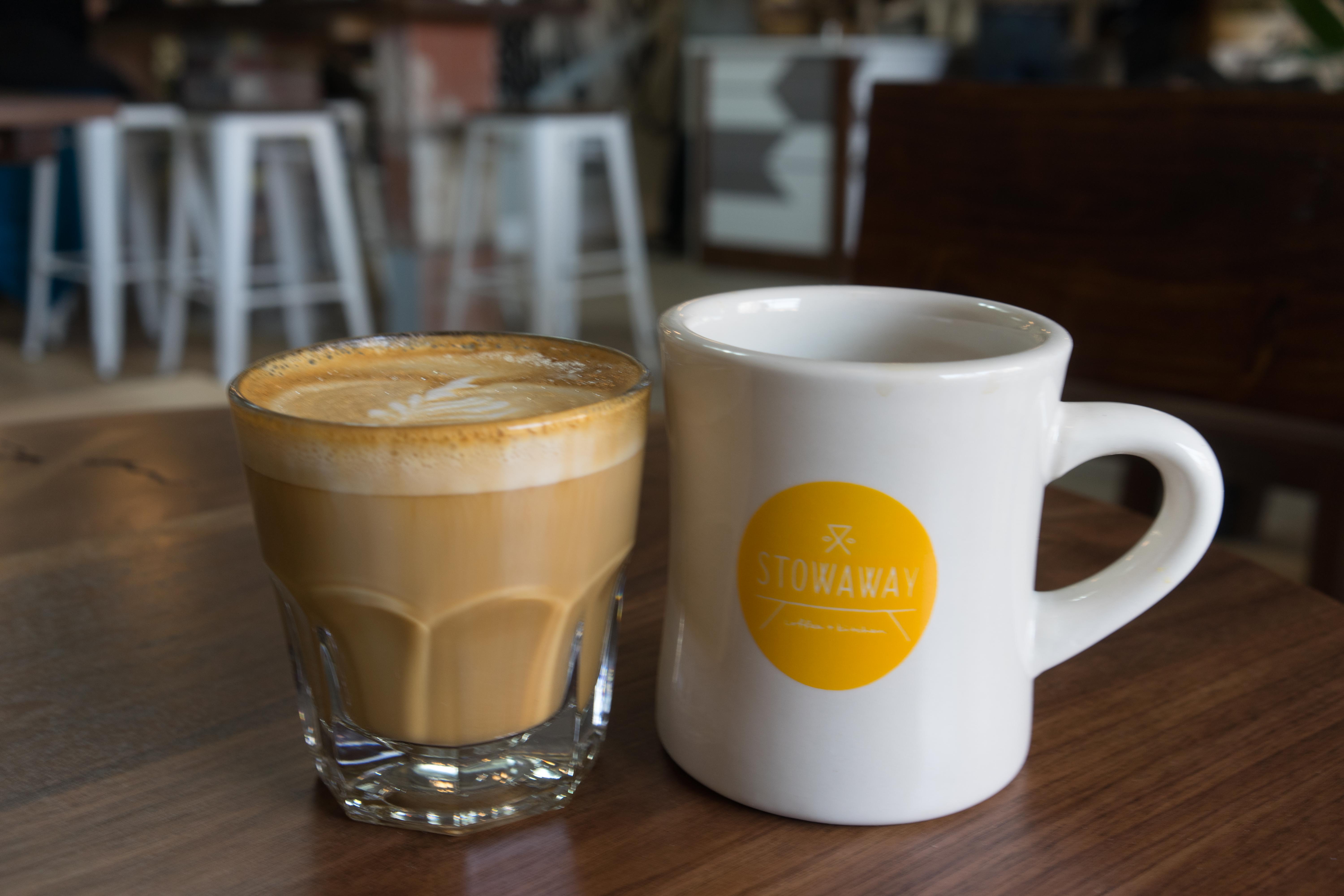 Rumored to be an old tram repair shop, Stowaway is situated in a bright, retro-mod designed space in the River North neighborhood. The spacious cafe is denoted by its custom built wood furniture by local craftsman Nick Shigouri, who sources all his material from city projects. Behind the counter, you'll find a mural from Strange Dirt, a local design and print shop.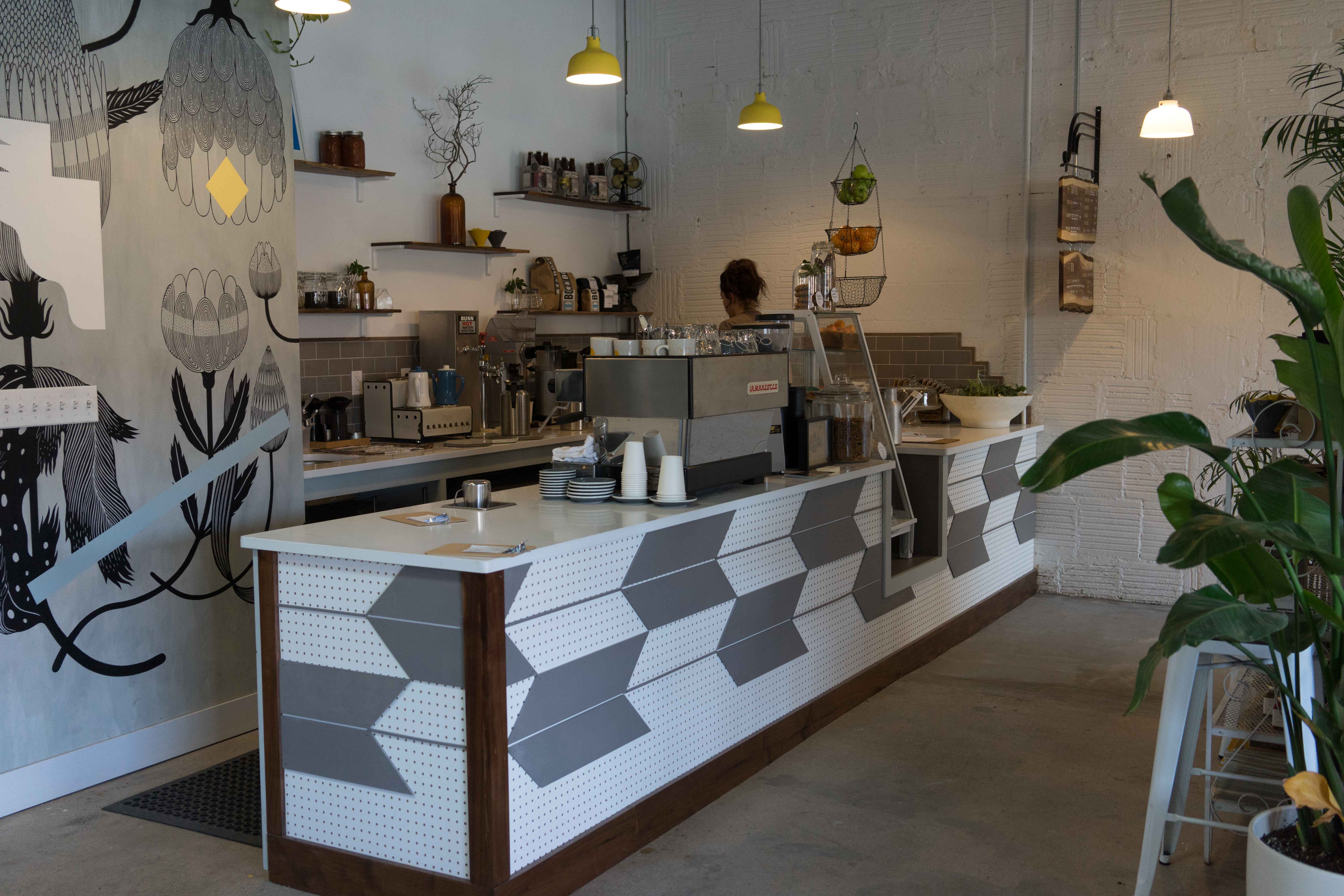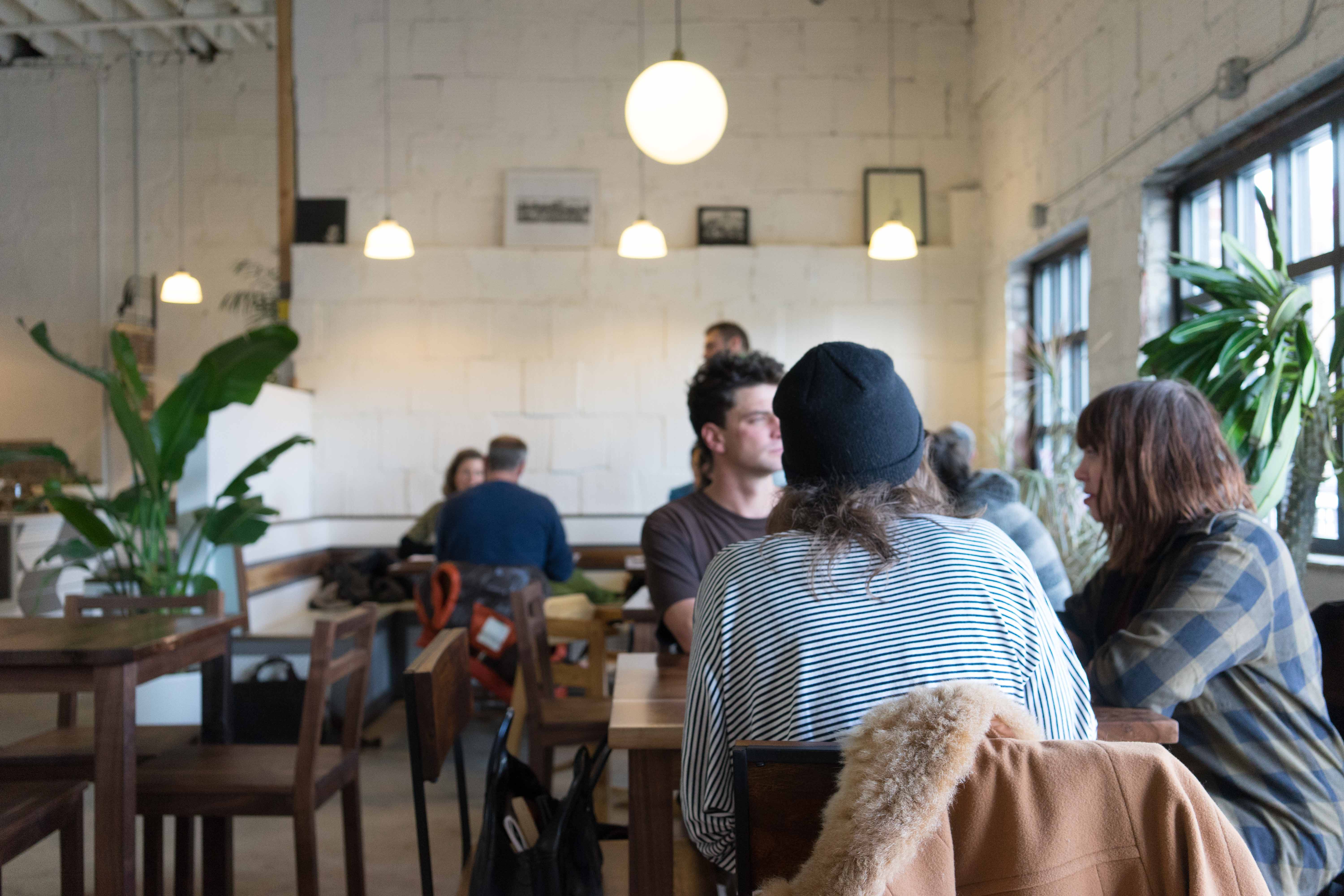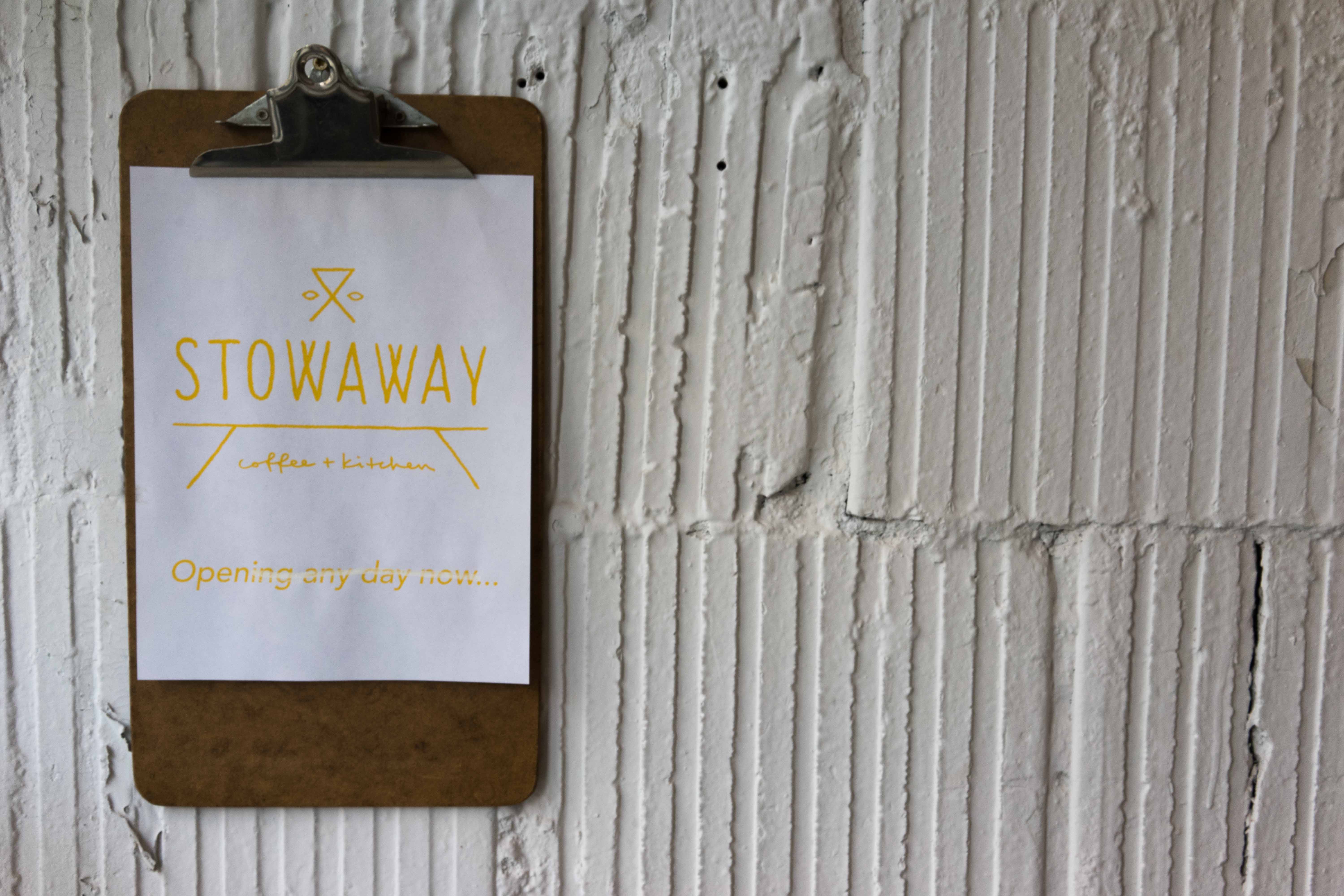 Stowaway Coffee + Kitchen offers counter and table service with some options to-go. It is highly recommended that you grab a seat during your visit to get the full experience. Check them out any day, except Tuesdays, because the cafe is closed "for adventures."
 To learn more about the story behind the coffee shop, check out our preview here.
All photos by Brittany Werges.