What: Allegro Coffee Roasters first freestanding café and roaster
Where: 4040 Tennyson St., Denver
When: Opens November 18; Regular hours, 6:30 a.m. to 6 p.m. everyday
After more than 30 years, Allegro Coffee Roasters (ACR) is coming home to Colorado with its first stand-alone café and roaster on Tennyson.  Allegro started in Boulder in 1977 and have locations in Brooklyn, New York and Berkeley, California but so far have only maintained a wholesale business. Both of these roasting locations are housed within Whole Foods Markets.
"This is one of the most exciting things I've been a part of with Allegro," said Matt McCarty, the education and training coordinator in regards to the cafe. Open to the public on November 18, the café promises an extensive coffee menu sourced from around the world that will please the coffee connoisseurs to the caffeine addicts.  
The Space
Located in an old hardware store, it was important in the creation of this space to keep its roots, just like Allegro. The wall behind the barista bar will be recognizable to neighborhood folks as the original painted brick from the hardware store. If they pay close enough attention, they will recognize the original ceiling and hardwood floors of the store as well.
McCarty, who echoed the intention for a community space, said it is important that this space is "not a coffee house where you're gonna be feeling like there's a dumb question or a snooty barista, but a place that really welcomes those questions and wants to get together with people and talk about coffee."  
And the design of the café reflects it well. There is no single table for the introvert; With tables and seating that encourage friendly neighbors, the café is open and inviting. Stadium seating along the walls is accompanied by high and low long tables with seats lining either side. Even more inviting are the outlets, along the wall and underneath the tables to make sure there are no shortages to stay plugged in.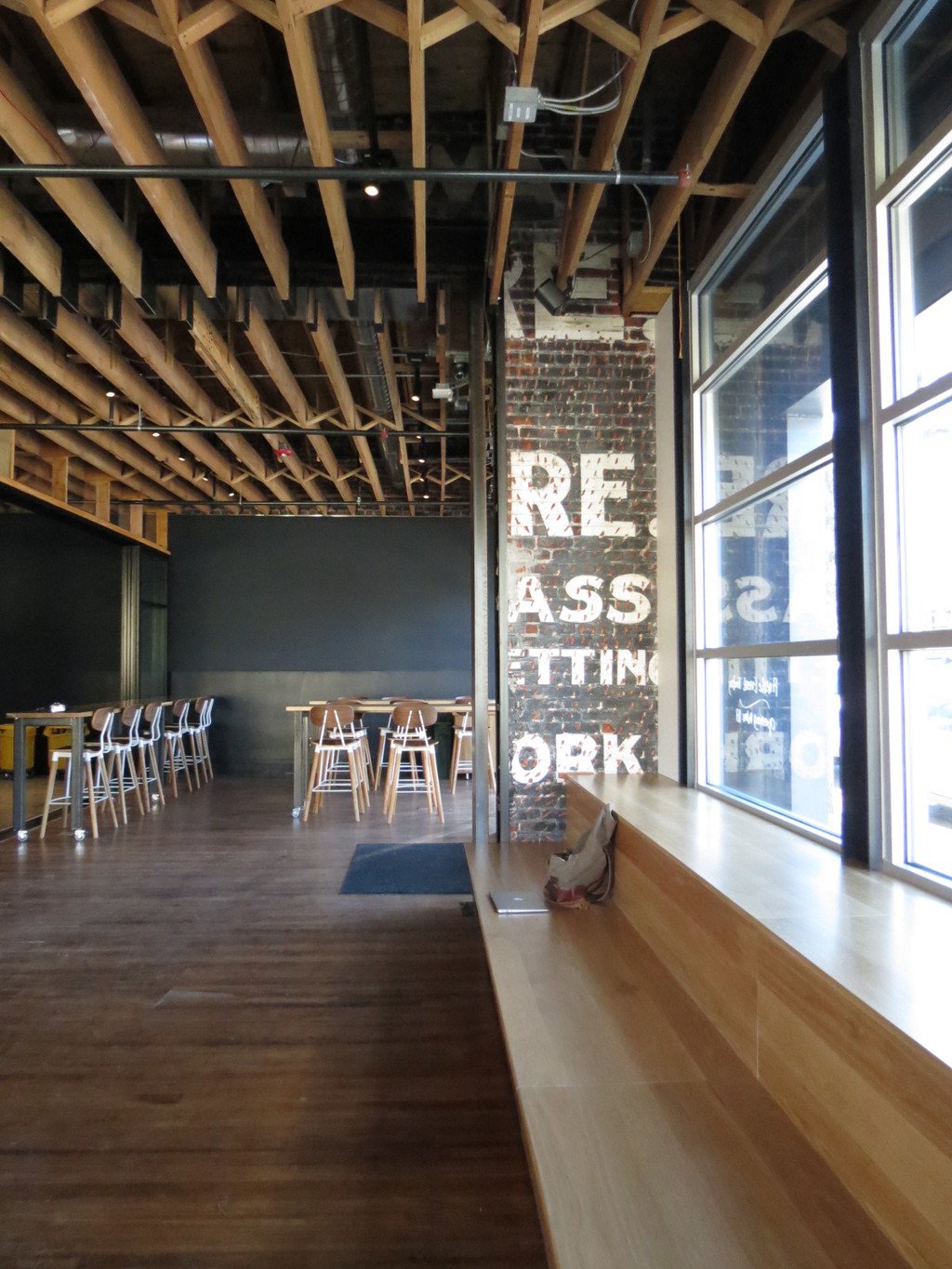 With educational cupping sessions, where Allegro's roasters will take you through a tasting of coffees from all over the world, customers will be able to see and understand the coffee process from "farm to cup," something that Allegro prides itself on.
The barista bar is sleek with state of the art equipment, and minimalistic, which follows a trend for new cafes. With the "Modbar" set up for its pour-over menu, Allegro is working to break down the barrier between the barista and the customer, something else that will help with Allegro's continuing coffee education.
The Coffee
Many of the coffees to be offered at ACR Tennyson won't be available anywhere else. Daniel explained that the coffees are coming from around the world, and they are excited to be serving their "first-ever coffee from Northern Thailand." In addition to Southeast Asia, coffee will be coming from multiple countries in Africa and South America.  
"The coffee is small lot, small producer, sometimes called nano-lot where there is a very limited quantity of these coffees around the world."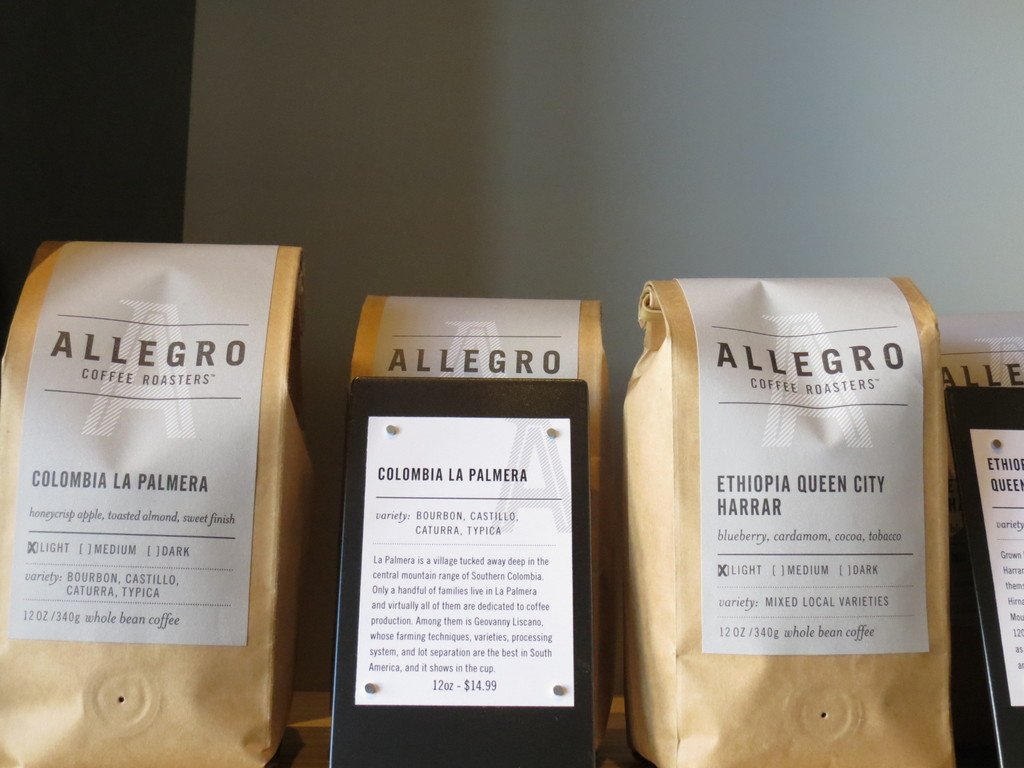 "The coffee is small lot, small producer, sometimes called nano-lot where there is a very limited quantity of these coffees around the world," said McCarty. "We've always had access to those coffees, but we haven't had the platform to serve them from seed to cup and actually present them. So this environment gives us that opportunity."
In addition to beans sourced from around the world, the coffee can be prepared in pretty much any way you want. From the house espresso, "Mr. Twister," to nitro-coffee to plain-old-drip that will be switched out every 30 minutes.
Does any of that sound overwhelming? To help ease the burden of decision, one of the more unique things Allegro will be offering is a coffee flight, where you can choose three coffees one way, or one coffee three ways.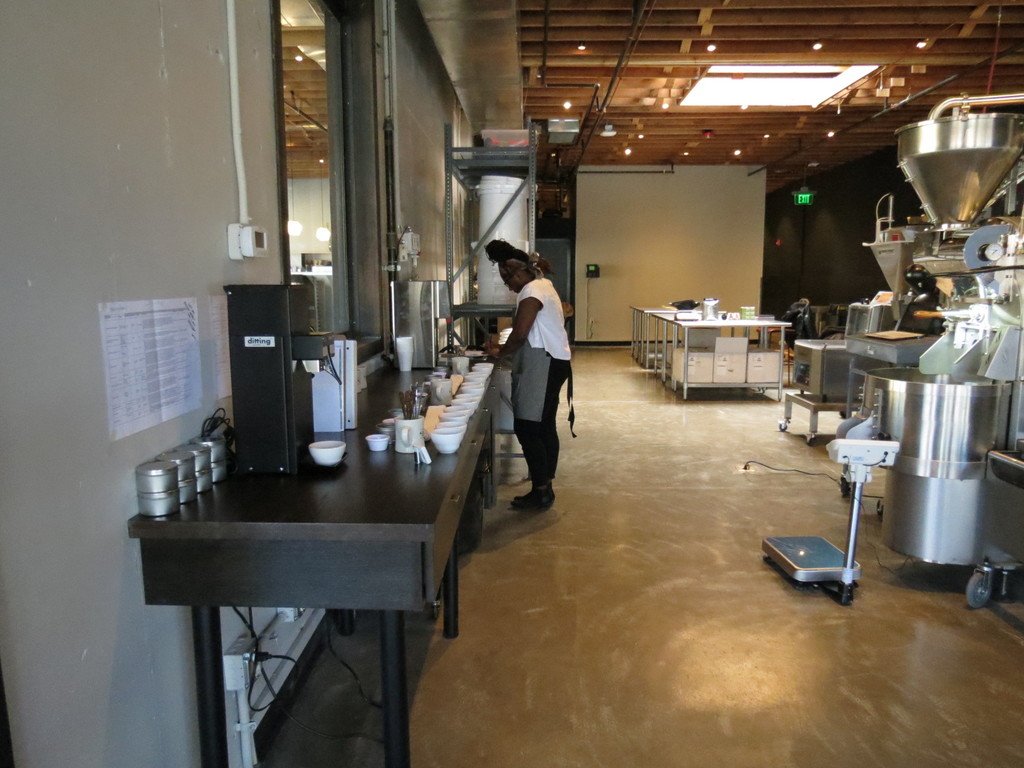 It is important to Allegro, Miles, and Daniel that the café is not only a place to educate and empower the coffee community.
"The cool thing about specialty coffee, especially purchasing on such an intimate scale like this is that you're overall raising the bar on coffee quality." said Miles. "It's to empower people at origin, to raise the coffee bar, to make more money on what they're selling."
With all of the coffee roasting happening on the Loring roasting machine, the first of its kind in Colorado and a more efficient and green roaster, ACR Tennyson has set itself up to be on the forefront of the coffee scene. Allegro is making a big coffee company feel like your neighborhood shop. If Allegro keeps its friendly feel and the coffee fresh, it'll fit right in.