Denver Fashion Weekend Fall 2015, presented by Schomp Automotive, is finally here and ready to introduce you to the hottest trends of the season. Get ready for three more nights of fashion, hair and beauty that you won't want to miss. This year DFW will be bigger than ever with presenters such as Burton, Athleta and fab'rik. Get your tickets NOW before they sell out.
Last night featured a non-traditional show featuring plus size, petite, tattoos and more. The second night, taking place tonight, on November 12, will showcase sport and lifestyle bands such as Burton and Athleta. Saturday night, November 14 is all about the locals, while Sunday will end with the show-stopping Hair Show.
We recently sat down with Leslie Clay, Owner of Colorado's hottest boutique, fab'rik. Leslie started up the shop after leaving her career in software sales. Prior to that, she had no retail experience, but loved the idea of amazing fashion at an affordable price. She stated their mission as "high style with heart, no attitude or sticker shock."
We wanted to learn more about the philosophy of fab'rik, her thoughts on Denver Fashion Weekend, and what trends she's loving for this fall season.
303 Magazine: Who is the fab'rik girl and what's her style?
Clay: Fab'rik "girls" are all very different. We want everyone that comes through the door, no matter what age, to find something they love. We get new inventory each week, if not daily, and everything in the store is under $100, with the exception of our designer denim. Every woman wants to have the best basics and latest trends without breaking the bank.
303 Magazine: What makes this store so unique to other Denver boutiques?
Clay: Our boutique is unique in a lot of different ways. We offer styling that you would only expect to get at a big retailer or high-end store. Our goal is to build a following of friends who love coming to fab'rik to see their favorite stylist and be treated like a VIP. We have unique programs to keep our customers up-to-date and excited about all our new inventory. In addition, I work with my team to empower women and build confidence. As women, we're often very critical of ourselves and others; we forget to focus on the positives.
303 Magazine: How would you describe Denver style?
Clay: Denver is definitely an emerging fashion market. I am originally from Atlanta and the style is much more laid back here. I love the funky approach to casual clothing. Denver fashion is all about standing out and being unique, but not in the traditional way you think of someone who is fashionable. Fashion can be cool and comfortable without costing a fortune.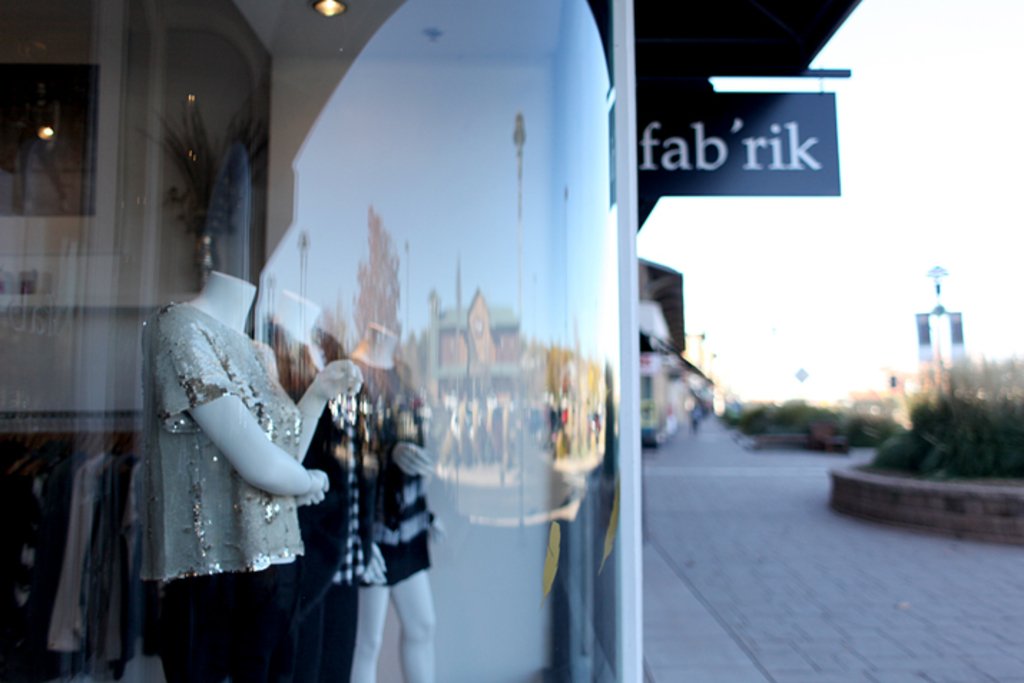 303 Magazine: Can you tell our readers a bit more about fab'rik's philosophy?
Clay: We have a non-profit called free fab'rik. We offer free shopping sprees to women in need. This allows women who don't have the luxury of shopping in a boutique to experience what we do everyday at fab'rik. Overall our goal is to empower women both in the boutique and at our free fab'rik sprees to see the positives in themselves.
303 Magazine: What trend are you most excited to see this fall/winter season?
Clay: I'm so excited to see hippie vibes return to the fashion scene! Fringe and bell bottoms are definitely big trends we are seeing, as well as motorcycle jackets and chic boots. Women's fashion has a masculine touch this fall, which is both sexy and edgy.
303 Magazine: Has fab'rik presented at DFW before?
Clay: This is our first time presenting at DFW and we are completely honored, especially since we've only been open 11 months. We are so excited to share our brand with the Denver community, as well as bring more awareness to our non-profit. We can't wait to share our styling and creativity with everyday fashion.
303 Magazine: Do you think it's important for Denver to host its own fashion week?
Clay: Absolutely! Fashion is so much more than a great outfit. Fashion is art – something that should continually be celebrated as it evolves. Denver Fashion Week is an amazing way to support our local community, small businesses and artists.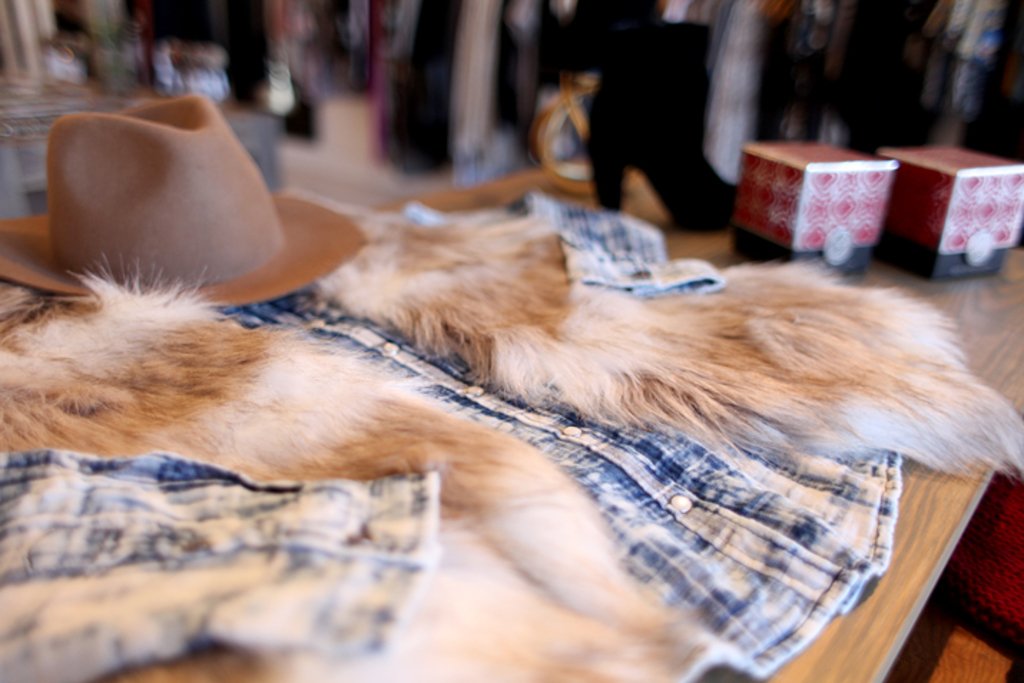 303 Magazine: What can you tell us about the looks you'll be sending down the runway Saturday the 
14th?
Clay: You'll see edgy fashions with menswear influences. Yes, we'll have dresses, fur and sparkle, but we're taking an innovated approach to our styling. We've pulled everyday looks but added something extra to each as a catalyst for creating unique and unconventional stylings with a fresh perspective.
303 Magazine: Where do you see the Denver fashion scene in 10 years?
Clay: I think Denver will be a huge market for fashion. As more people move here, outside influences will spur an adjustment to people's view on fashion. One of the best parts about living here is the laid back feel of a big city. I think fashion will continue to evolve here and cater to being unique and funky in an even more creative way as the market progresses.