Not rain, not thunder and certainly not a cold May breeze deterred Colorado's cowgirls and cowboys from attending the annual Denver Barn Party — hosted by the Denver Active 20-30 Children's Foundation to kick off the Schomp BMW Denver Polo Classic.
Guests donned their most chic spurs and Daisey Dukes last Saturday and headed to the Stables at the Polo Reserve in Littleton for a night of boot scootin fun. Guests enjoyed food and drink while kicking up their boots to the tunes of Ryan Kinder and headliner James Otto.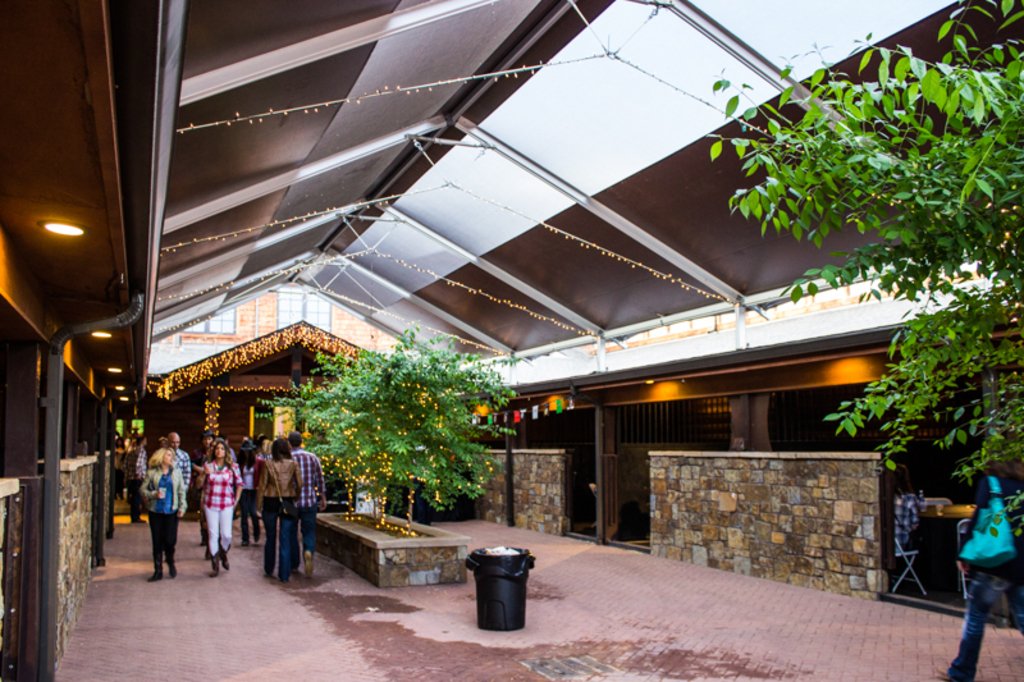 The normally horse-filled stables were transformed into a Southern honky-tonk ready for 2-stepping. The venue included a performance stage, a photo booth station, delicious BBQ food stations and multiple bar stations that remained popular throughout the night. Of course, no Schomp BMW event would be complete without a drool worthy BMW i-8 display. VIP's were whisked into the Polo Lounge where they were treated to a more intimate experience with drinks from Grey Goose and the opportunity to meet and greet the performers.
There is no doubt that this hoe-down has grown to be one of Colorado's must-attend parties.
Country music fans screamed in delight as James Otto serenaded his classic hits: "Just Got Started Lovin You" and "For You" — as well as his latest single that is climbing the charts: "Somewhere Tonight".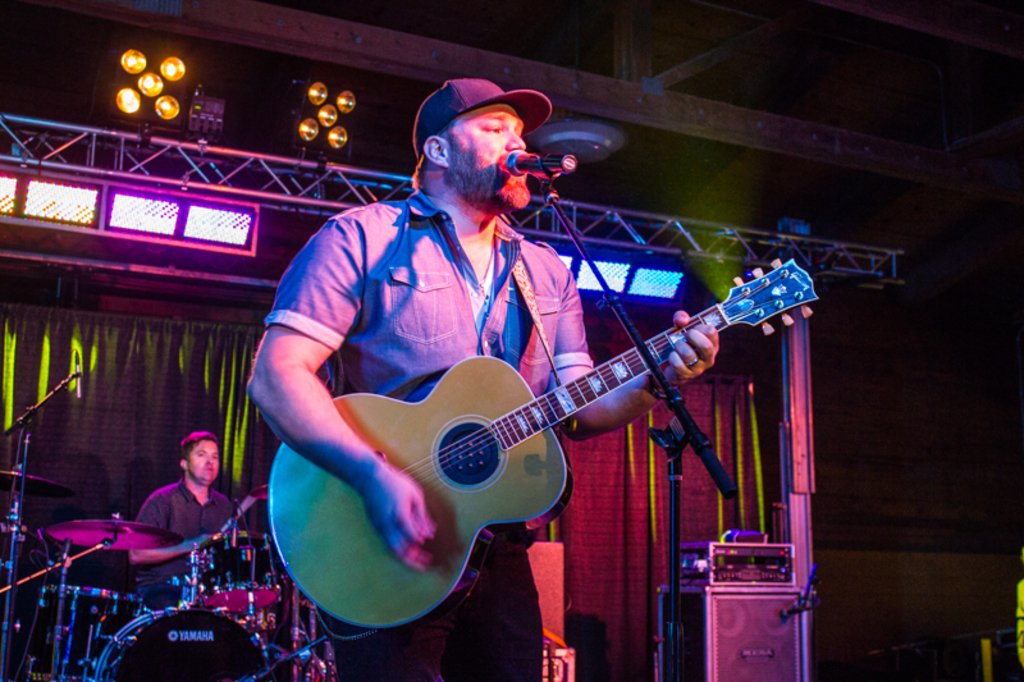 Opening talent, Ryan Kinder, stepped aside post-performance for an exclusive interview with 303.
303 Magazine:  Is this your first time playing in Colorado?
Ryan Kinder: I have played at both radio stations here [92.5 The Wolf and 98.5 KYGO] here on my radio tour with my current label, Warner Brothers. Radio tour is a blur, a complete blur but we played at a BBQ joint here and I remember it was a lot of fun. Denver is one of my favorite places in the world. The conspiracy theories surrounding the airport kind of freak me out, but other than that it's great.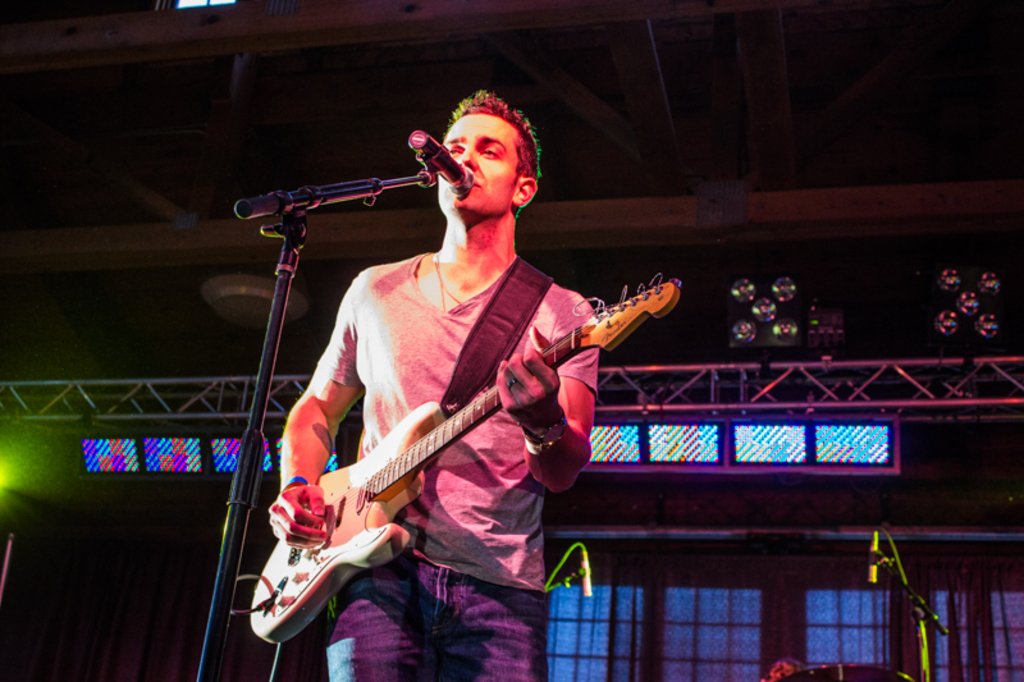 What made you decide to do The Barn Party this year?
I met some guys with the 20-30 Foundation who set up a bluebird auction type of song-writers show, and they bid on it for us to come do this show. I met Craig Campbell and Blackjack Billy and they said they had an incredible time last year, and I love Denver and I said that I would love to be a part of it.
Have you ever played alongside James Otto before?
Never. But I have actually written songs with the guy who writes with him all the time.
The Barn Party is usually the beginning of our summer party, what can your fans expect from you this summer?
A new single with a full album. We will be back in Colorado as soon as we can to play anywhere that wants us to play.
This is the kickoff to the Schomp Polo Classic. Do you have any experience with polo?
I have knowledge of horse racing, but not much knowledge about polo. I have worn a polo shirt before in elementary school — does that count?
—
I covered the event last year and can say for sure that this year definitely had more folks in attendance. There is no doubt that this hoe-down has grown to be one of Colorado's must-attend parties.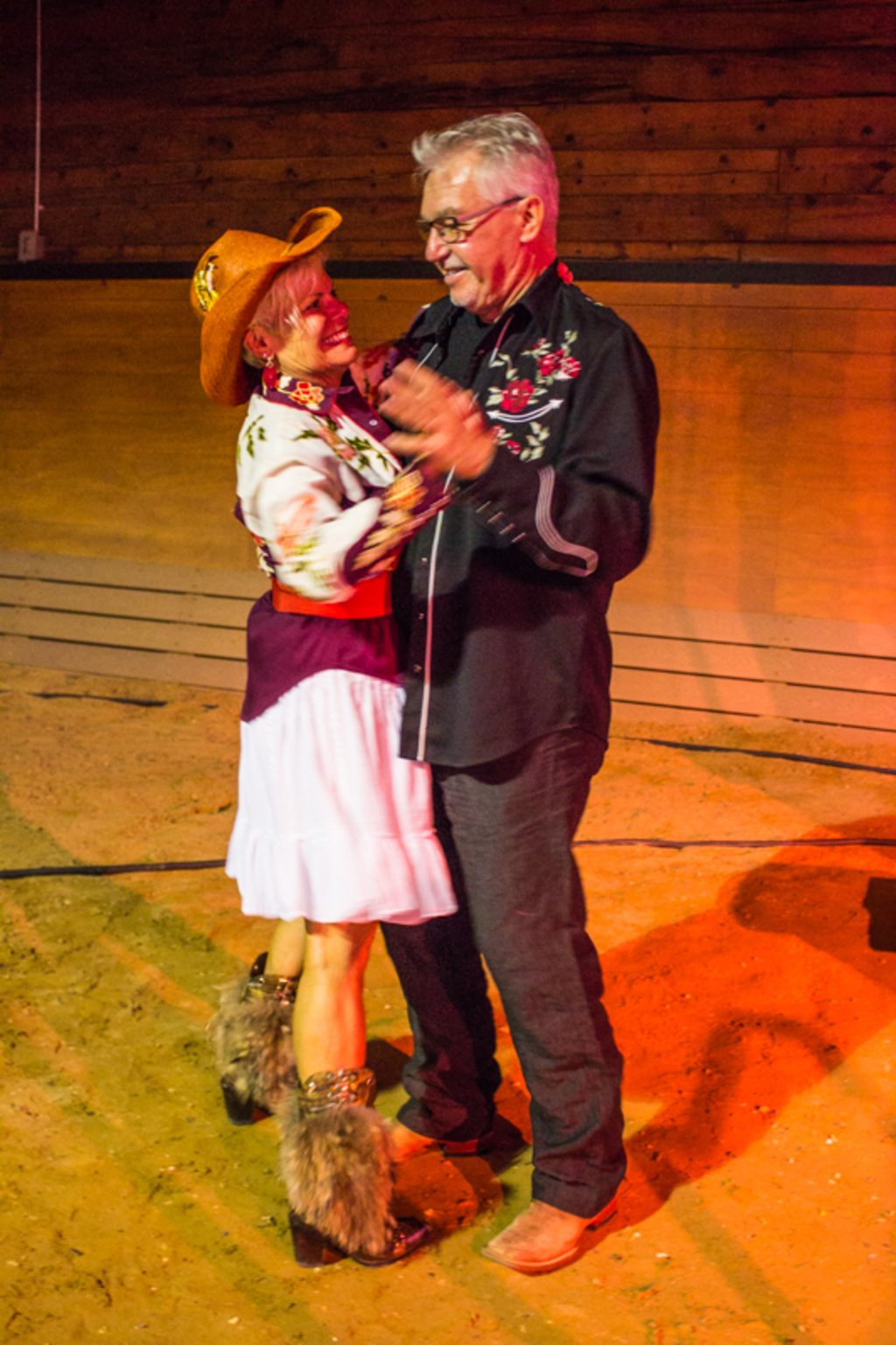 Funds from the event went directly to the Denver Active 20-30 Children's Foundation, an organization dedicated to raising money to help at-risk and disadvantaged children in the Denver area and throughout Colorado. The organization strives to raise the community's awareness of the need to care for underprivileged children in the state of Colorado through fundraising and hands on community service.
In a little over a month (June 26-28th) the same socialite crowds will gather for the 28th Annual Schomp BMW Denver Polo Classic — three days of entertainment, sport, and culinary delights from some of the finest restaurants in Denver; all while watching the highest caliber of professional polo played in the United States.
Better saddle up.
All photographs by Kim Baker. To find your photo in our event gallery click here.