As a part of DSTILL, a weeklong celebration of the American craft spirit, five influential women of the local craft spirits scene came together at The Source's RiNo Yacht Club to discuss the rising presence of female bartenders, distillers and chefs. The panelists, joined by moderator and local influencer—Amanda Faison, food editor of 5280 Magazine— spoke on the "ebb and flow" of women's impact across industries. For 90 minutes, these women shared their personal experiences as well as commented on what it means to be a woman in their respective fields. Read on to hear their thoughts on topics such as the industry as a "boy's club," the difference between being a boss and a bitch and advice for those looking to get their start.
… On female stereotypes
"Female bartenders aren't just eye candy for bar patrons, they can hold their own, and usually keep a cleaner workspace." -Shae Whitney, founder, DRAM Apothecary
"Often times people will ask me if the distiller is around and can they talk with him. It makes me laugh. If my boyfriend is around they will walk over and ask him about the distilling. Often times I am even elbow deep in some step of the distillation, be it dumping the sugarcane or pitching the yeast, and they still address him first, assuming he is the distiller." -Renee Newton, full time distiller, Montanya Distillers 
"There is the misconception that for a woman to be behind a bar, or on cooking on a line, that she needs to be less girly, have no vanity… I think it's bullshit. If you're good at cooking and bartending, what the hell does it matter if you're doing it with makeup and jewelry on?" -Mary Allison Wright, Colorado Bartenders Guild, RiNo Yacht Club
…On female superiors being a bitch or a boss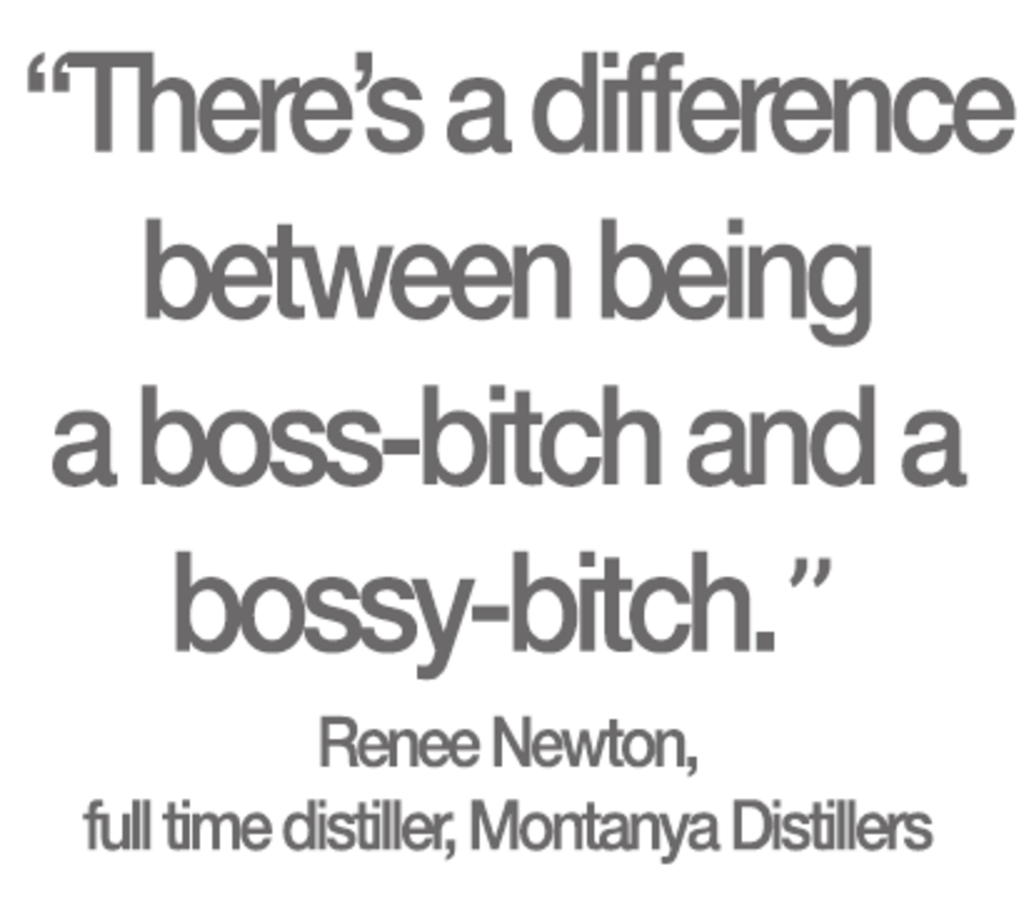 "As in any industry, I would say I tire of hearing that strong women in our fields are bitches. Being able to make a quick decision and not needing to ask permission or for advice does not make a woman a bitch. It makes her in charge. It makes her the boss." -Rayme Rossello, founder/owner, Comida
"[Female superiors] are often type A, focused enough that pleasantries sometimes fall by the wayside, and so busy they might rush you to get to the point, these traits are often rolled up into bossy, cold and impatient. While balance is ideal, I'd like for these characteristics to be considered valuable and strong because they are." -Elizabeth Serage,full time distiller, Peach Street Distillers
"There's a difference between being a boss-bitch and a bossy-bitch." – Newton
…On female influence in the industry
"I feel that women have brought a more plant-centric awareness to the world of distilling/cocktails/culinary arts." –  Whitney
"Women have been involved in distilling since the beginning of time. Legend has it that the first still was created by a woman and that that design led the way to the first alembic still. So there is no question that women have definitely influenced distilling." – Newton
"I think when you look into all of these respective fields singularly, you find that a small but immensely skilled and driven force of women are responsible for a lot of the most exciting things happening right now, or that have shaped this industry." – Wright
…On distilling/bartending/culinary arts being a "boys club"
"I do feel that the industry of bartending is perceived as male-centric because it has historically been a male-dominated industry (as with most). However, that has been changing over the last decade, especially over the last 5 years, and now women dominate the industry." – Wright
"Our tasting room is 80 percent female and they are involved in all the processes from the mixology, to the distilling, stocking, down to the bottling. I am lucky to live in a time and to live in an amazing place when women are allowed to thrive and evolve behind the bar and within the company."-  Newton
…On women that influence them
"I am always in awe of my boss, Karen Hoskin, and her never ending drive for Montanya's. She has built her company from the ground up and has been involved in every single process along the way, from designing the brand to the recipe for our rum.  The best part is that she never stopped along the way to ask if her being a woman was going to make her journey any more difficult, she just went for it, and I respect that." -Newton, Montanya Distillers
"Someone I really admire is Jennifer Collieu, the creator of Small Hands Foods. [While working at Slanted Door in San Francisco] she started her company creating craft syrups based off of forgotten methods and recipes; before Jen, you could only buy crappy grenadine, orgeat, etc., but she really paved the way for craft cocktails. Jen saw a gap in the market, knew she could fill it, and executed it perfectly." – Wright, RiNo Yacht Club
… On advice for those looking to break into the industry
"Don't listen to the dudes who will try to tell you you're doing it wrong, and they will. Do things YOUR way, always and put authenticity high on your list." –  Whitney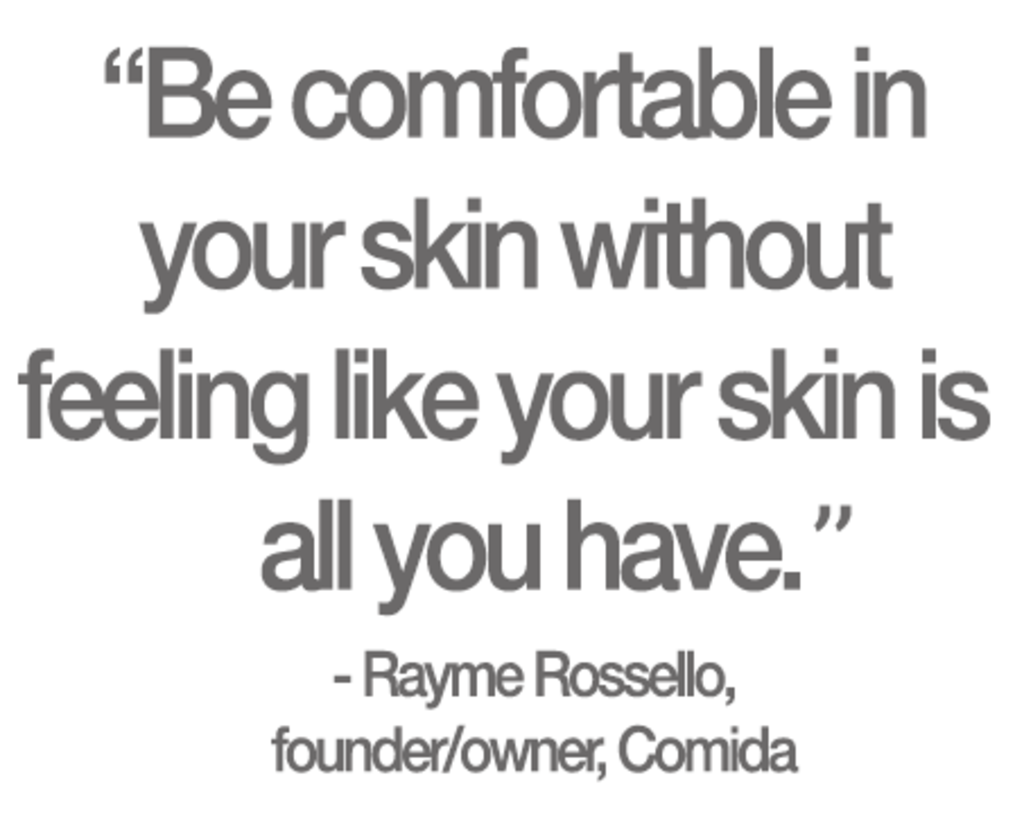 "Be brave and ask for more training.  Find men and women who will champion your ambition; there will be times along the way when someone steps on your toes just for the sake of it and it makes all the difference to have support along the way." -Serage
"We know that often times we must work harder than our male counterparts to receive the same recognition, but at the same time, most of us aren't here for the recognition. We are here because we love what we do." -Newton
"Start off bussing and dishwashing. Learn from the bottom up. Work hard. Be on time. Be early. Have good boundaries. Don't sleep with the chef. Don't sleep with the owner. Be comfortable in your skin without feeling like your skin is all you have." -Rossello
Article by Brittany Werges with contribution from Arielle Shapiro. All photography by Romeo Fernandez.