Denver Fashion Weekend has never been this delicious. In addition to our recent announcement of Leña Denver serving up bites, there will be four other restaurants participating in DFW. Be ready to have your taste buds tested during the cocktail hour (each night from 7 p.m. – 9 p.m), because our food vendors are some of the most happening restaurants in town.
Here's a list of everyone you can expect to see at Denver Fashion Weekend:
Lower48
Where: 2020A Lawrence St.
What:  This bustling, new american eatery, located in the secluded Arapahoe Square area, has been critically acclaimed for its innovative menu since its opening. L48 — as it is affectionately known — has received a multitude of awards, including making a spot on our "Best New Restaurants for 2014" as well as recent nomination of its Executive Chef for Food & Wine's "The People's Best New Chef Award." Inspired by the eclectic cuisine of american's 48 states (hence the name), L48 will serve up small, innovative bites for this year's Denver Fashion Weekend.
First Bite: Lower48 Elevates Modern American Cuisine
Best of 303: Denver New Restaurants 2014
This Week in Food: Rockies Opening Day Deals
Leña
Where: 24 Broadway St. 
What: If you haven't heard, this SoBo hub will serve at Denver Fashion Weekend. Recently named one of the "Best New Restaurants of 2015," Leña is known for crafting small Latin-American inspired latin plates such as ceviches, empanadas and tacos along with an exciting craft cocktail program. Situated in a former retail space, this rustic chic eatery is easily one of our favorite new places to hang. Click below to read on and learn more about Leña. Then make sure to purchase your ticket so you can check it out for yourself.
The Happiest Hour: $3 Tacos at Leña
The Morning After: Leña Debuts a Delicous Latin American Brunch
Mijo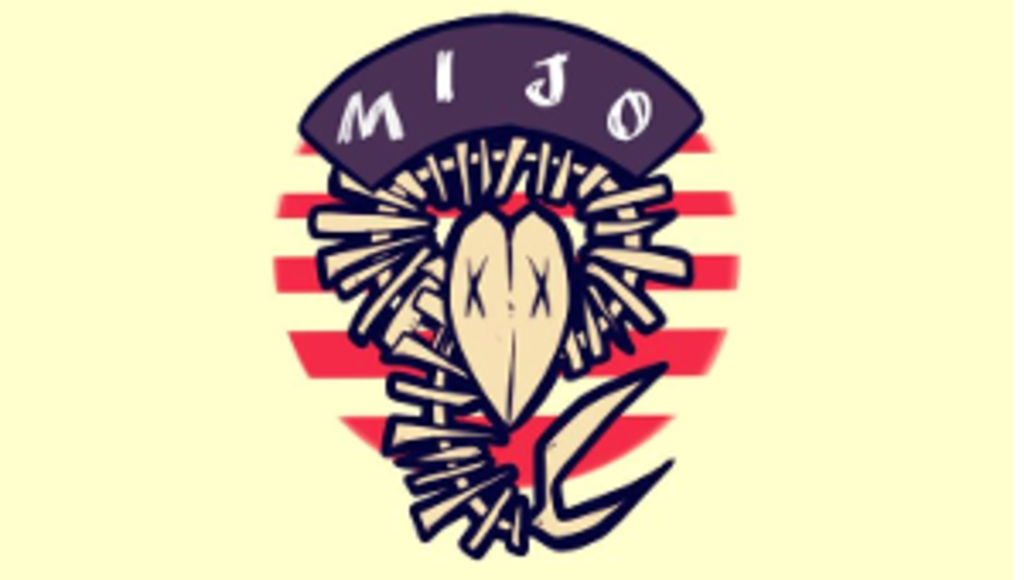 Where: 3200 Pecos Street
What: Mijo, a new micro-restaurant from Chef John DePierro and Chef Michael Nevarez, is a Japanese fusion concept coming soon to Denver. This buzz worthy eatery is one of the scheduled tenants at Avanti Food & Beverage — a restaurant incubator that is aiming to  revolutionize how Denver restaurants develop. Mijo is the offspring of the Bones — A hip Capitol Hill noodle bar from Bonnano Food Concepts. For DFW you'll get a chance to sample an exclusive preview of its menu featuring a sashimi of steelhead trout with Hijiki rice and Yuzu Kabayaki. Don't miss out on the chance to get a sneak peak of this food concept and get your tickets to DFW now.
Culinary Culture: First Look at Avanti
This Week in Food: The Most Anticipated Openings of 2015
Marley Coffee
Where: 1536 Wynkoop St.
What: This year you'll be able to grab a cup of coffee from Marley Coffee at Denver Fashion Weekend. Located in the heart of downtown, this bike caffe is known for roasting organic, sustainable and rich coffee. And while its headquarters is located here in Denver, Marley coffee has thick roots in its native land. The company was founded back in 2009 by Bob Marley's son, Rohan Marley, and since its conception has been serving up conscious coffee from from Jamaica, Ethiopia, South and Central America. Each cup of coffee goes towards supporting one of the reggae king's cause: empowering and supporting sustainable living within communities. So for those of you who want to have a side of philanthropy with your fashion, Marley Coffee will be your go-to this DFW.
The Grind: Marley Coffee Stirs it Up in the City
Best of 303: Denver Coffee Shops 2014
The Grind: The First Ever Grand Coffee Bazaar
Milk & Cake
Where: 6345 E Hampden Ave. #103
What: Dessert lovers are in for a sweet treat this Denver Fashion Weekend because on Saturday and Sunday Milk & Cake will serve up treats. Located in southeast Denver, this dessert joint is paradise for sugar lovers. Not only can you choose from a variety of yogurts and gelatos but it also doubles as a bakery and cafe that dishes out unique cupcakes. While it's pretty amazing that you can get all this in one spot, possibly the sweetest thing about Milk & Cake it that its treats are sourced locally. Check them out on Saturday and Sunday or click below to learn more.
Glaze
Where: 1160 Madison St.

What: Come with a sweet tooth on Sunday because Glaze will officially provide bites for Denver Fashion Weekend. Located in Congress Park, this Japanese inspired bakery is known for its delicious desserts such as its signature Baum cake, a unique multi-layer confection (as seen above). But the Baum cake isn't the only thing Glaze is known for. Recently Glaze is turning heads with its recent addition of brunch and dinner to its menu.  Serving up things like fried chicken and matcha waffles for brunch, and salmon tartare for dinner, it's quickly becoming a go-to spot for those looking for a unique dining experience.
First Bite: Glaze Baum Cake Shoppe Imports Creativity
Best of 303: Denver Desserts 2014