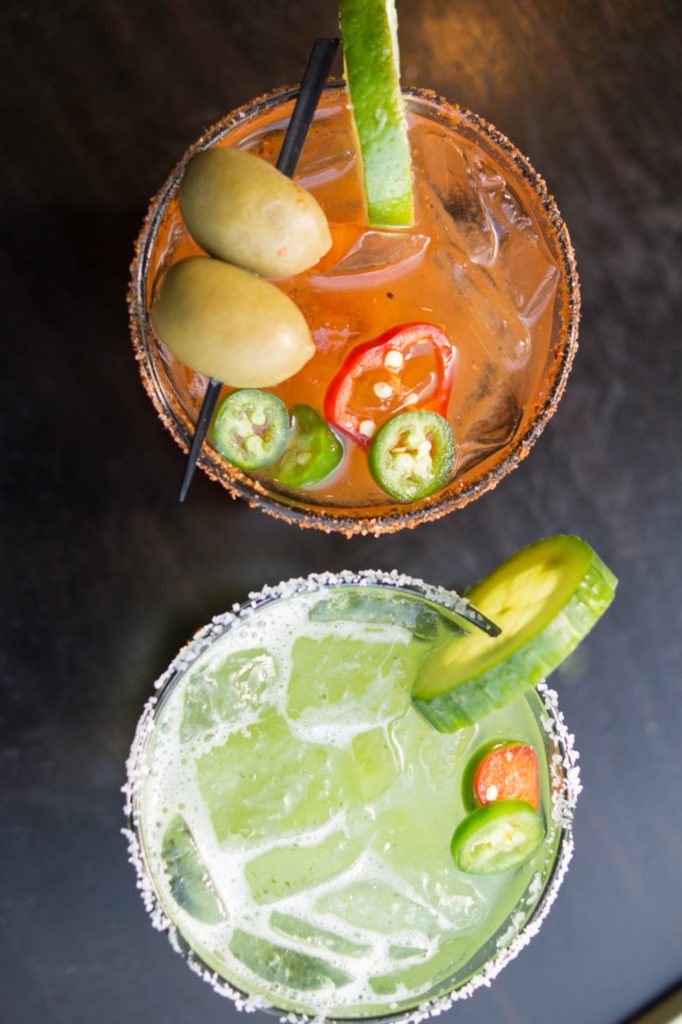 What: Richard Sandoval's Tamayo is a Mexican restaurant that blends traditional flavors with a modern approach.
Where: Larimer Square, 1400 Larimer St. 
Neighborhood: LoDo
When: Saturday – Sunday 10:30 a.m. -2:30 p.m.
Pro: Infused tequilas make the $35 bottomless margarita brunch option a no-brainer and plates are ideal for sharing.
Con: The bottomless brunch has a two-hour time limit and must be enjoyed by the whole table.
Traditional Mexican food is not hard to find in Denver; in the square mile radius of LoDo alone, there are more than ten restaurants that offer it. The difficulty then, is finding the best blend of atmosphere, ease and delectability. One would be hard-pressed to find a better location than Tamayo. Located on the southwest corner of historic Larimer Square, the restaurant sits on some of the best real estate on the block.
Offering both extensive lunch and dinner menus, Tamayo is also just a great place to grab a drink. Doubling as a tequileria with over 100 selections covering all the categories—silvers, golds, reposados, añejos and extra añejos—Tamayo's tequila-based cocktails are temptation enough to make it a requisite stop on any tour of the downtown dining scene.
"It is one of the best uses of bacon I've had the pleasure to come across."
This is especially true given that, on the weekends, diners can enjoy a two-hour Bottomless Margarita Brunch with unlimited small plates for only $35. Tamayo's traditional margaritas and house-made infused tequilas make this option a no-brainer, but one can also enjoy the likes of the flavorful Bloody Maria with serrano infused tequila and sangrita or any one of the all-hours cocktails, like the Pepino, serrano tequila with fresh cucumber, lime and agave nectar. As always, Mimosas are another option: the unique flavors of guava and mango purees and the off-menu blood orange pair well with bubbles.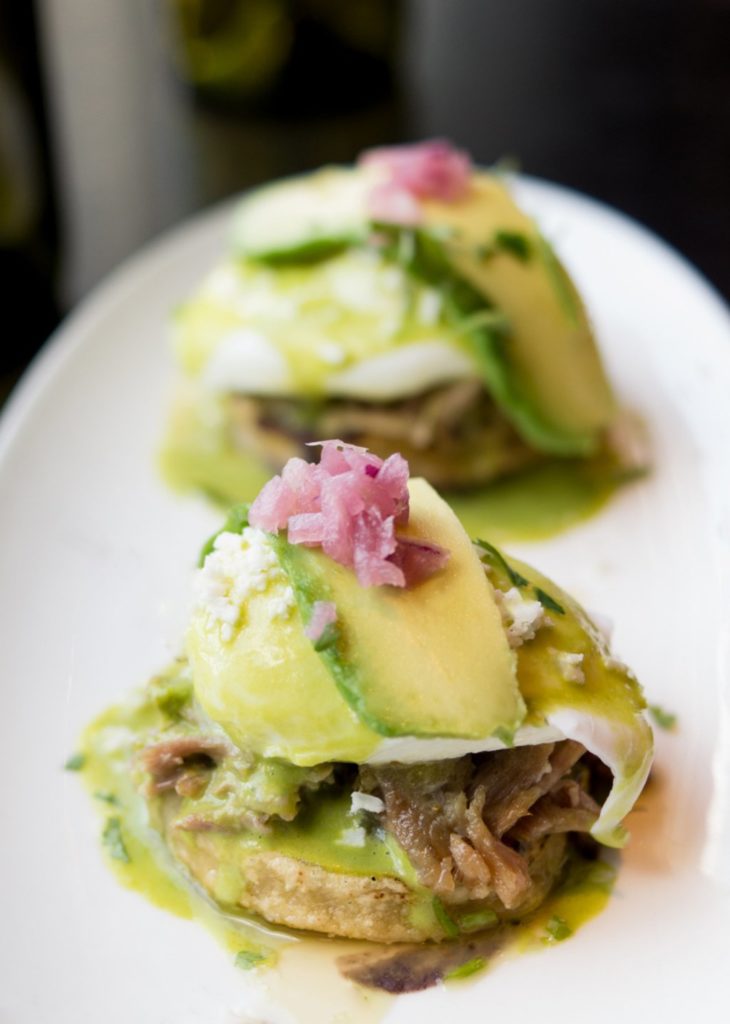 The bottomless brunch is truly the best choice you have given that you'll probably want to take advantage of the never-ending supply of jazzed-up tapas. Carnivores will delight in fixtures such as the Filet Mignon Flatbread with manchego cheese and chile toreado and the Smoked Brisket Tacos, and then there's the bacon. You're probably thinking, "what's the big deal," right? Tamayo's bacon is the perfect kind of crispy and has a full-bodied, peppery taste from the chipotle seasoning that finishes it off. Perfect by itself, it is also what elevates the signature Tamayo Dog—a hot dog wrapped in bacon, topped with chipotle rouille and pickled chile. It is one of the best uses of bacon I've had the pleasure to come across.
Vegetarians will also find much to enjoy, such as the Squash Blossom Quesadilla and the Wild Mushroom Huarache Flatbread. Both meat-eaters and plant-eaters will agree, however, that the Pan Dulce, Mexican French toast with chipotle cajeta, nutella, bananas, whipped crèma fresca, demands to be eaten quickly. Better to have it melt in your mouth than on the plate.
For a fun way to mix up your bottomless brunch, head to Tamayo and take the "tour of what Mexican food really is, [and enjoy] the complexity of each ingredient." It's a guaranteed two hours and 35 dollars well spent.
All photography by Kiddest Metaferia.