In 2014, Work & Class could do no wrong. It garnered high praise from almost every Denver publication (and beyond) including the notoriously tough Denver Post, who called it "a knock-out." Eater Denver even went as far to proclaim it "universally loved," which now seems accurate after it graced almost every single best of list for 2014.
With the recent restaurant boom in Denver, 303 Magazine wanted to take a look at this star child and see what makes it tick. We spoke with with Work & Class co-owner, and "buck-stopper," Delores Tronco to see if she could shed some light on its success. From first fears, to how to build a good staff, Tronco gives us an insight on what it takes to make it in the biz.
303 Magazine: What were your thoughts upon opening Work & Class.
Delores Tronco: 10 months ago we were having nightmares of losing everything. So much of Work & Class didn't come from high-worth investors. No one shouldered it, we did. We kept having nightmares that no one would come… We pictured this really beautiful but empty restaurant. But the exact opposite thing happened.
303:  What do you think attributes to your success?
DT: Work & Class feels different. When you walk in the door there's sort of this immediate vibe of good energy. People are upbeat, the space is small, so it feels warm. You feel like you're in a place amongst people who have a good time. We don't take ourselves too seriously. We aren't pretentious. All the owners work on the floor.
303: With topping almost every best of list, how do you think Work & Class embodies the new Denver restaurant?
DT: I can't speak for the whole city. We tried to build a restaurant that was reflective of the demographic in Denver that is a young, smart and they want to know where their food came from. They want to talk to the owners.
303: In your opinion, what is the best aspect of Work & Class?
DT: Dana's [Rodriguez] food is unsurpassed for flavor and consistency. You can come in any night and have a delicious dinner. Also, absolutely our staff. From day one we've had almost no turnover. We've only lost two people, one of them went to masters program and the other to open his own restaurant… That is really important in an industry where there is really high turnover.  To keep a consistent staff that represents you on the floor and represents you well is crucial.
303: How have you managed to keep a solid and consistent wait-staff, especially with so many complaints that it's difficult to find and maintain a good wait-staff in Denver?
"We know we won't be the new kid on the block. So we are going to maintain the same level of quality of service and continue to pack this place full of people night after night."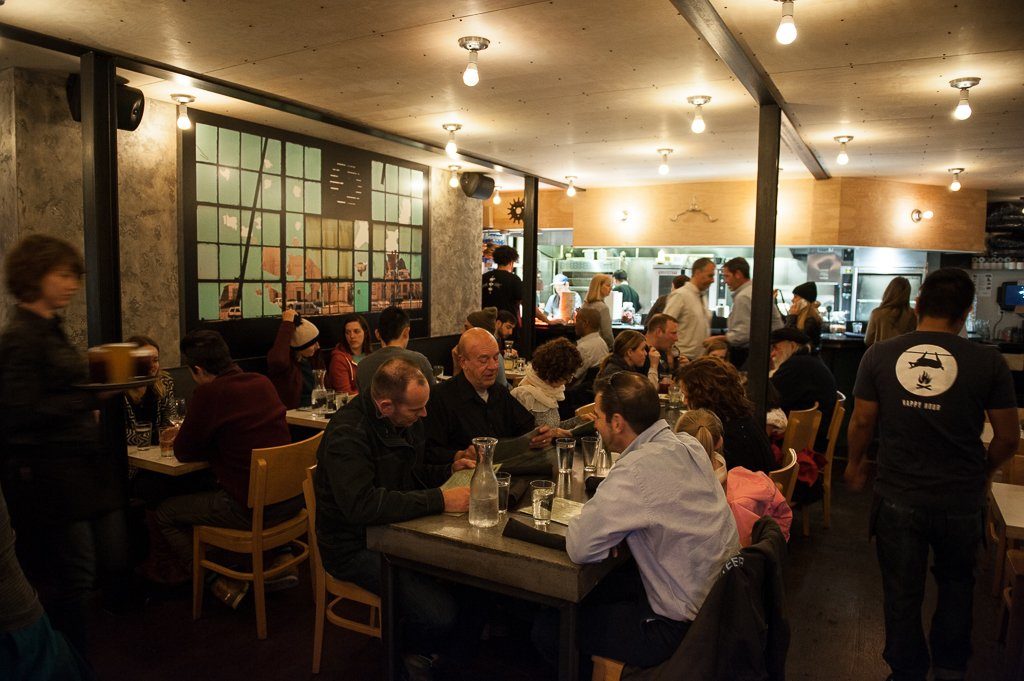 DT: We focus a lot on leadership development. We talk about a job in hospitality as a professional job. We don't see this as a pass-through to something else. This might not be the end-all-be-all for everyone but we do treat it as a real professional endeavor.
303: How has Work & Class changed throughout the year?
DT: The goat is a good representation. When we first started we were bringing in an entire goat. As we expanded with our patio and we picked up pace we didn't have the space or time to butcher. So instead we started buying partial goats. First we started with one farm in Superior but now we have to work with many different people. But we are working with people as close to home as possible.
303: How will you maintain other aspects of Work & Class as you grow?
DT: Right now we are committed to sticking to six days a week and opening at 4 p.m. We are closed Mondays, we don't do lunch and we don't do brunch. At the rate we are going we can do a little more volume but not much. So we want to continue to utilize the same relationships we have.
303: Do you have any new plans for 2015?
DT:  We will add glass and steel windows to the patio that'll be removable but it'll make that space much warmer and we will still have the heat lamps. But it won't alter the patio in the summer.
303: What are your overall goals for 2015?
DT: The first year a restaurant opens, there's a lot of curiosity and hype. But we know that going into 2015 there will be a whole new crop of restaurants. We know we won't be the new kid on the block. So we are going to maintain the same level of quality of service and continue to pack this place full of people night after night… We are having a ball and that is what we set out to do because if we aren't having fun then neither are our guests. That is absolutely our goal: to make sure everyone is having as much fun as we are, because we love what we do.
All photography by Glenn Ross