All photography by Delmy Gooch.
If you are like the nearly 38% of Americans who made a weight related New Year's resolution two weeks ago, you may be nearing the end of your "free class/free workout session" at all of the gyms within a 10-mile radius of your house. If you are serious about reaching your goals it is time to commit to something that is going to work long after that February slump. 303 has picked Orangetheory Fitness as Denver's gym to jumpstart your 2015 fitness goals.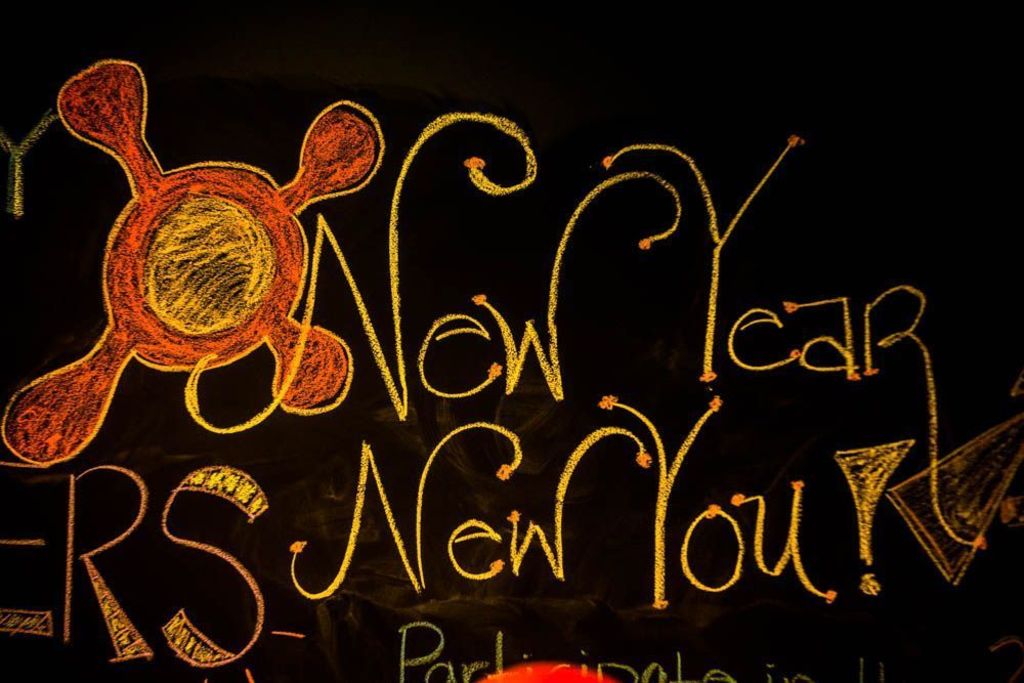 Did you know that only 8% of Americans follow through with their New Year's resolutions? And it should come as no surprise that the most popular resolutions center around health improvements: losing weight, eating healthier or quit an unhealthy habit. While I am all for making goals for self improvement, I am also a firm believer than a goal without a plan is just a wish. With literally thousands of commercials, print advertisements and industry experts being thrust at consumers during this time of year, how do we know what will actually work? I laced up my tennis shoes and took to the streets (or rather the gyms) of Denver to check out this Orangetheory Fitness that I had been hearing so much about.
What is OTF?
A unique mix of cardio, weight and circuit training — more commonly know as HIIT training. OTF uses three components: treadmill interval training blocks, indoor rowing and weight room or resistance training blocks. It is a high intensity workout, but can be adapted for all age and ability levels.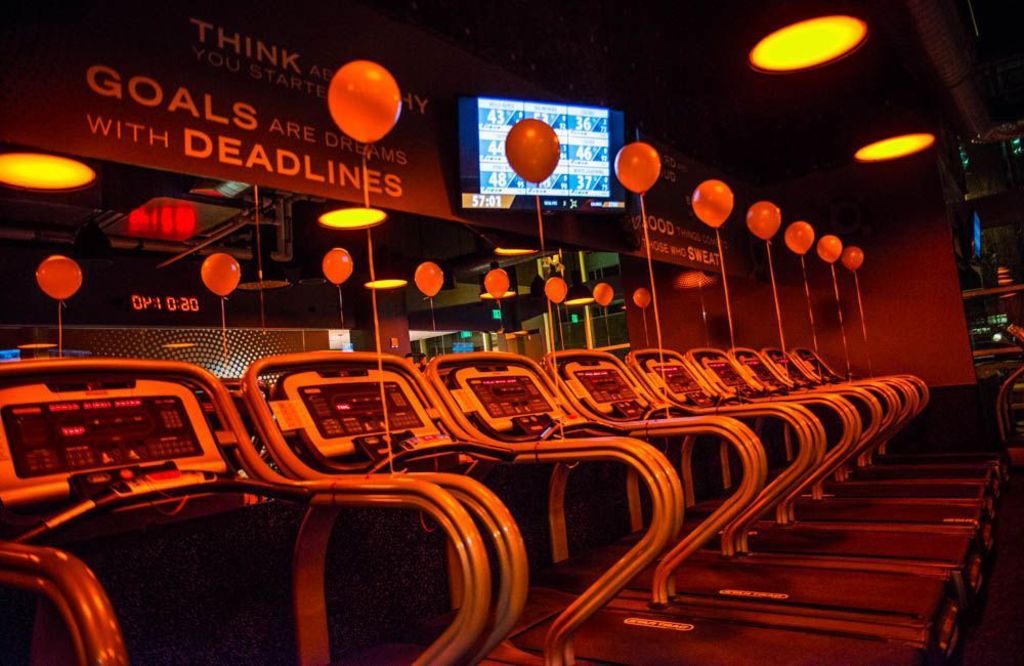 For the entirety of the 60-minute class you wear a heart monitor that projects your heart rate onto giant screens. You can see when you need to push harder or when you maybe need to slow it down a bit. Being in the "orange" or "red zones" (83-100+% of your target rate) indicates an increased caloric burn throughout the day. Classes burn around 500-1000 calories.
Painting The Town Orange
Denver is used to seeing a lot of orange, but this time I am not talking about the Broncos. From Boulder to Parker, and everywhere in between there are 15 studios across the metro area. 303 was at the most recent VIP Grand Opening of the anticipated Union Station studio. And trust me it was orange-hot. Guests gathered at the new studio in this hip downtown location to cut the ribbon and enjoy some healthy food.
My Experience
Like so many of our readers (and fellow poor chics) it is easy to get sucked into jumping from one "free session" or "free trial" gym to the next. While I am all for trying out a gym before paying for it — I cannot stress enough about the importance of trying a gym or studio for at least a month to get a feel for the community aspect of it. 
My studio: Orangetheory Fitness Highlands Ranch (9559 S. University Blvd)
Schedule: 4 times a week / 3 weeks 
Goals: tone up/gain muscle definition
Sure I have lost a few pounds, but I think the most impressive results for me lie in the additional effort I can exhort during a workout. I can already run faster, lift more and do more reps while maintaining a higher heart rate.  
OTF has an awesome communal feel. After a few days I started noticing the same people going to the same classes. Instructors encourage group stretching and high fives after challenging blocks. The Highlands Ranch location specifically hosts happy hours and events that benefit charitable causes. I could really tell that they are more than a gym — they are a community.   
I think what sets the workouts apart from others is the unique mix of "old school" and "new school" methods. For example, running and body weight exercises are not a new concept, people have been doing them since the dawn of time — but heart rate monitors and scientifically trainer-led calculated results? That's where the new school draw comes in. I always leave a workout feeling accomplished and ready to take on the rest of the day.    
Talk With A Trainer
I sat down with OTF trainer and Colorado native, Max Hearn, to talk about New Year's resolutions and what sets OTF apart from other methods.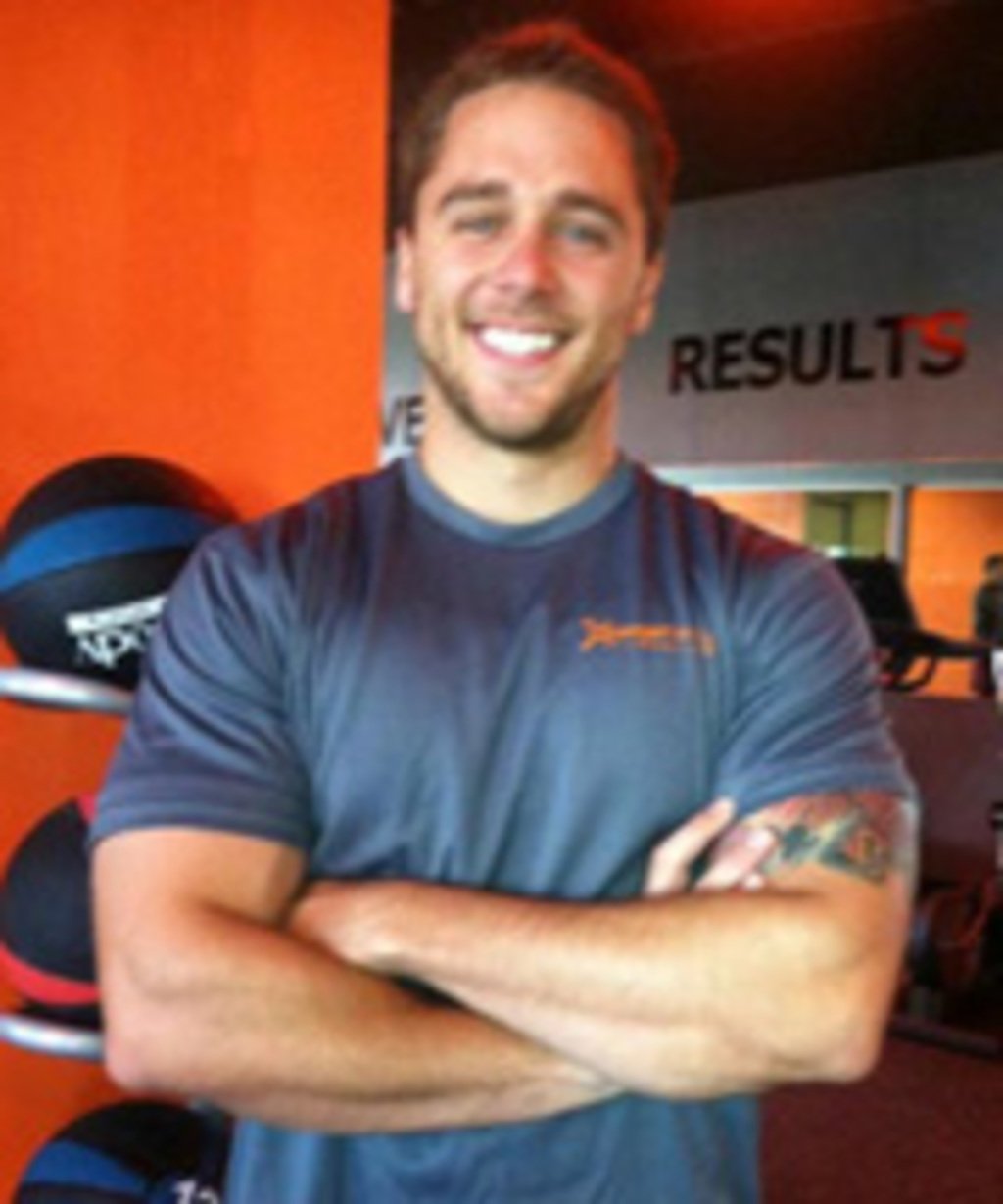 303 Magazine: What sets OTF apart from other gyms or methods that people might be looking into?
Max Hearn: Other than the heart-rate interval training that is science based and proven, the results that people are seeing it is no wonder Orangetheory is booming. 
Other than the workouts, it is the community. The fact that you work with a group of people, you are a part of something that is bigger than yourself, and I think most people attach to that. 
What exciting things are coming up for OTF in 2015?
We are always going to try and keep you guessing, always come up with new innovative ways to push you. With so many people joining we might start to look into more partner-type exercises, each coach is going to try and put a new spin on it this year. 
What are your thoughts on New Year's resolutions?
I love the idea that people see the new year as a fresh start. Unfortunately, I think the biggest misconception is that people have the end-all-be-all goal as their first initial thing — thinking they are going to get there quick. They need challenging but achievable goals along the way towards that final goal. 
What advice do you have for someone about achieving a fitness goal? Not even just a New Year's resolution.
Remember that this is a transformation, and lifestyle changes take time. Another thing I like to point out is that it's not always on the outside. If you are running faster, lifting more, if you have more endurance strength or power those are all steps along the way.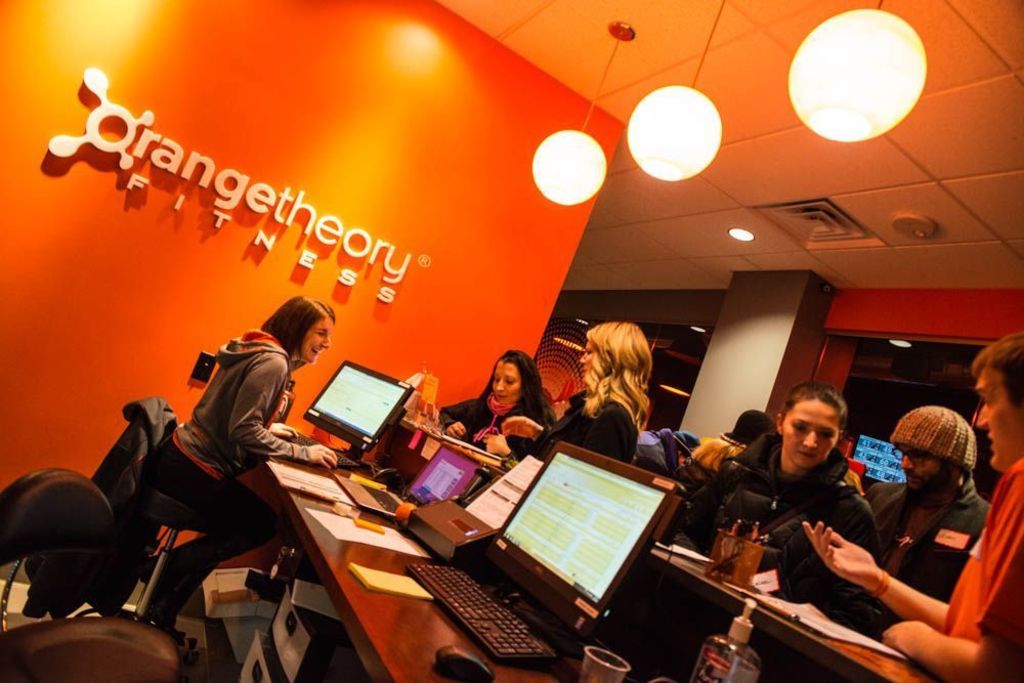 So I have been doing the workouts for a few weeks now, and I can tell you that they are pretty intense. Would you recommend OTF to people who possibly have not worked out in a few years? 
Absolutely — we get all walks of life. We get the person who has never worked out a day in their life to more the elite athletes in every age range. It's unique in the fact that it is always at your own pace, even though as a group you still do the same workout. 
Get orange hot in 2015 at Orangetheory!
Orangetheory Fitness
orangetheoryfitness.com
Click here to view Colorado locations