Festivals and conventions are typically the place to catch a new trend before it explodes into the norm. 303 Magazine recently attended several local beer festivals such as Parade of Darks and more recently, Denver Festivus, to get an insight into what's brewing next. After 23 tastings and 15 minutes on the dance floor at this year's Festivus, we found your new trend: sour beers. Many local breweries have been tampering in tap rooms all over Denver with this new trend that'll delight but challenge your palate. We choose five of our favorites from this year's fest for you to try for yourself. Pro tip: If you want to try any of these beers, your best bet is to head over to the respective tap room. Only TRVE's and Crooked Stave's have been previously bottled.
TRVE Brewing: Tiphareth & Winter Zephyr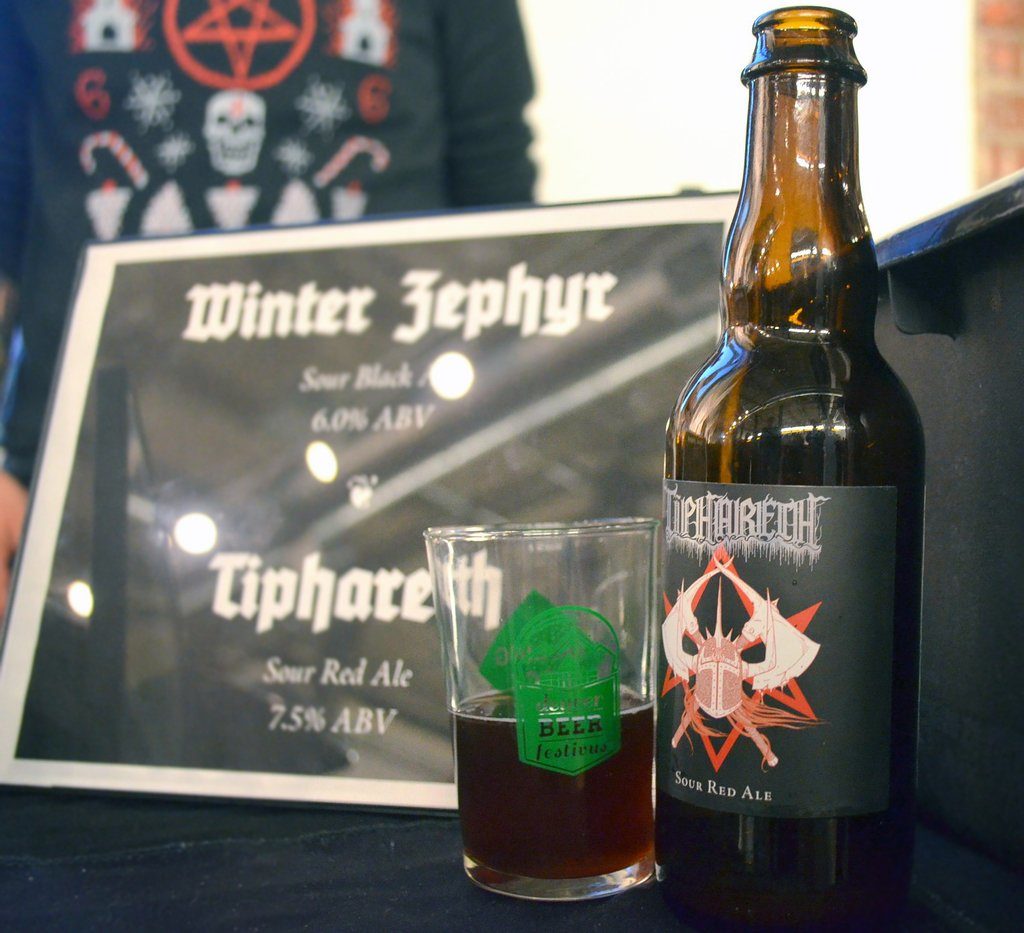 Location: 227 Broadway #101, Denver, CO 80203
7.5% ABV
Tiphareth had a very pretty red-brown hue with little head. It came out a tad cloudy, but not at levels of unfiltered beer. It was brewed with wine casks helping to create its color and give it part of that sour kick. It finished with an ale calmness and almost no sour aftertaste. Along with Tiphareth, TRVE brought Winter Zephyr — a sour black ale which comes in at 6.0 percent abv. Its most interesting note was the aftertaste. Given ten seconds in between sips, the Winter Zephyr started to subtly taste like BBQ sauce. You can thank those complex malt and oat flavors.
Baere Brewing: Baer-Liner Weisse
Location: 320 Broadway, Denver, CO 80203
3.1% ABV
Baer-Liner Weisse looked a very pale-yellow green color straight out of the tap. The color of an old sticky note. It tasted like an acidic alcoholic soda with notes of lemon and very light bitter. It mostly stuck to the tart and sour spectrum. Then you add the syrup that Baer is known for. These syrups are probably something you will see in the future of sour beers, even though the tradition stems from a role often found in Eastern Europe and Germany. After the beer is brewed and tapped and poured, it is typically mixed with a Woodruff syrup. The syrup is made from a plant of the same name, sometimes also called Sweet Woodruff or Wild Baby's Breath. The same type of syrup is also commonly used in jellies, teas, and even ice cream. So logically it should also be put in beer. It is almost the same thing as simple syrup, except with a sweeter scent and a tad sweeter taste. The syrup adds a sugariness to the sour beer that rounds it out nicely. It also changes the color from a less-appealing yellow into a muted dark green-orange, almost a dark pastel. Baere brought three other syrups aside from the Woodruff, most which were a mix of fruit and spices.
Former Future: Putin's Brother
Location: 1290 S. Broadway, Denver, CO
12.7% ABV
This beer, along with being sour, would easily get you lost in the Russian wilderness after only one or two glasses. The high alcohol content probably makes it a harsher dinner beer, but it was great in a small tasting. It poured a dark black and with a medium off-white head. It wasn't the sourest of the beers sampled, but the sour melded well with the darker malt tones. Side Note: If you were willing to wait in line, Former Future also released one of their 'Spontaneous Ales,' from the Black Project.  The Black Project is an experiment in 'spontaneous fermentation.' James Howat, the captain of the Black Project, said: "[a spontaneous ale is a] beer that is fermented only with microbes from the air instead of using a pure or mixed culture of microbes from a lab." This is traditional way Belgian sours were created. We are looking forward to seeing what the future holds with that side project.
Crooked Stave: Vieille Saison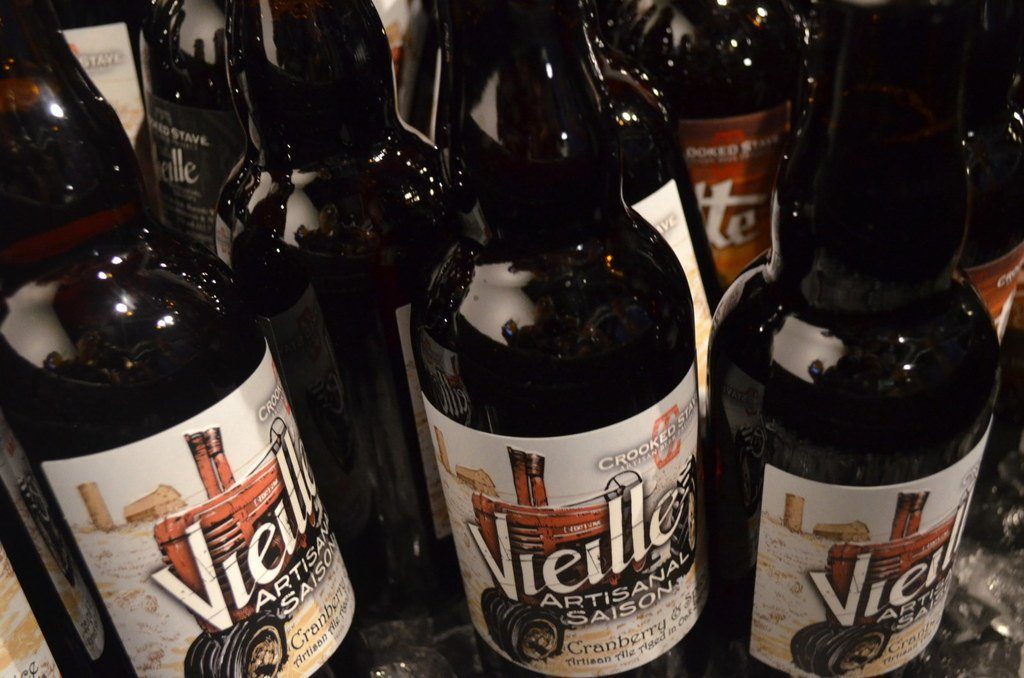 Location: 3350 Brighton Blvd, Denver, CO.
4.5% ABV
Crooked Stave only brews sour beers making them a natural choice for our list. The Vielle's color looked as if someone melted watermelon Jolly Ranchers into a cup. The flavor started with a mild sour-sweetness, similar to candy peach rings but with a tart body. It finished with mild earthy tones mixed with the sweetness of Kool Aid.
As past trends have shifted into darker and complex malt and flavors, maybe our near future will be seeing more sour flavors. Mix a little woodruff syrup with the beers listed above and you have another five drinks available for tasting.
 All photography by Lindsey Bartlett