Where: 1605 Wynkoop, Downtown
When: Happy hour food available 3pm – 6pm • Monday – Friday & 10pm – close • 7 Days a week
Pros: An upscale pub menu that rotates seasonally, and seating options for any group .
Cons:  Be careful how you pair your cocktail selection with your food choice. 
 Finding the right place to watch football games can depend on so much. Maybe it's your mood, maybe it's who will be with you or maybe it's the teams playing. The only certain thing is that the NFL season is long enough to visit familiar places and explore new locations. Thirsty Lion is a great spot for any situation. It is a place you can watch a game with your boss or a place where Aunt Ethel can feel comfy, dine on great food, and co-exist with the game.  The upscale environment mimic a British pub with long tables, and offer window booths for couples and smaller groups. Located at 1605 Wynkoop, it's easy to reach from Auraria Campus, Lo-Hi, or downtown proper.
   Along with location, the staff at Thirsty Lion are working hard on creating seasonal cocktails. Cooler weather can lead the tastebuds to seek heartier drinks. Chef Keith Castro carefully oversees the process of adding items to the menus at Thirsty Lion. The Raspberry Mint Mule-Jito is a new cocktail concoction that hybridizes a mule and a mojito. Fresh raspberries, mint, lime, and lemon are muddled, combined with ginger beer and simple syrup, and served. The resulting cocktail is rich and delicious. The fuller flavor definitely works with the Grilled Burger Sliders or the Bacon Cheddar Potato Cakes. The Mule-Jito was created as part of an ongoing process that allows input from all staff members.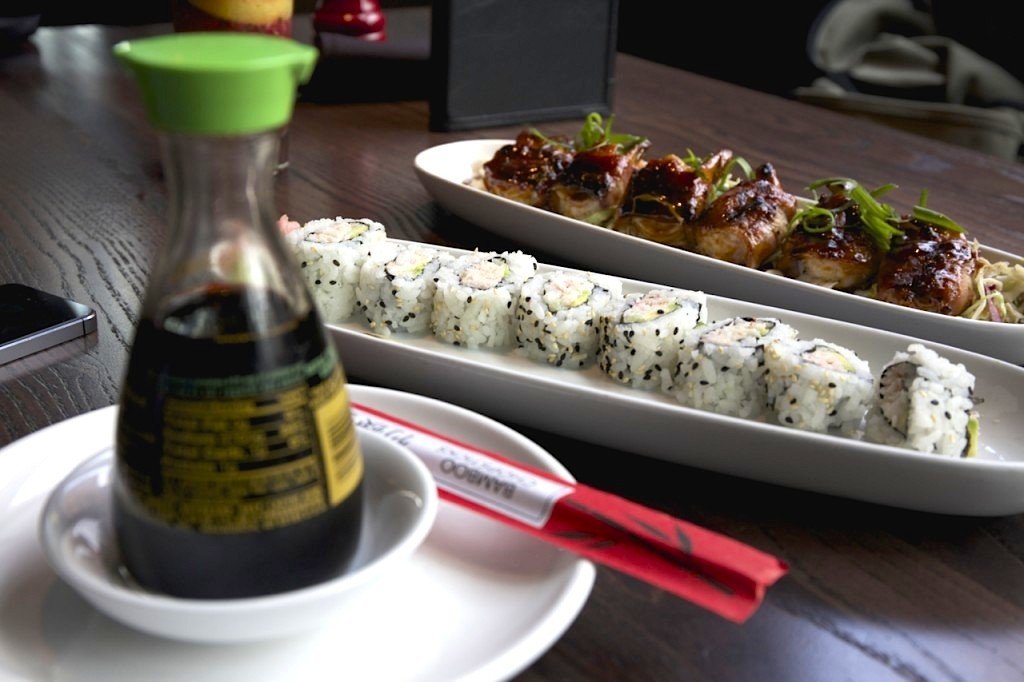 If you need further proof of conviction to process, Chef Keith requires all ingredients to be as fresh as possible. As he explained, "the only freezer space here is about the size of an average household freezer."  That dictates that basic ingredients are made in house. One example is sushi. Yes, freshly made sushi rice is prepared to spec and used in one of the lighter happy hour food items, California Rolls. The quality is excellent. While it is the only sushi item on the menu, it is not the only seafood item. There is a Crispy Calamari dish. This seafood pairing needs a different cocktail selection.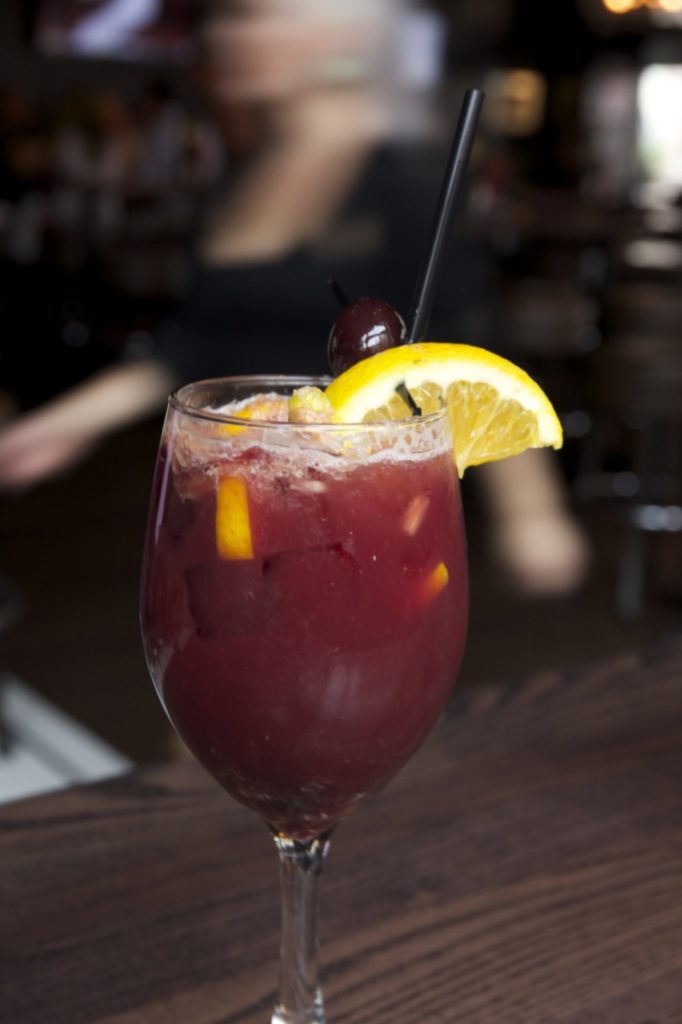 Fresh Muddled Sangria is a new offering that breaks with the tradition of marinating wine in fruit, and uses fresh fruit muddled upon ordering to provide a crisper sangria that goes with more dishes. It worked well with the Bacon Wrapped Shrimp and the California Rolls. It would work well alone, but not recommended.  It's potent, sneakily potent. The rich taste hides the kick. So, please eat something with this one. The Happy Hour menu is filled with delicious $4 items that can help you out that way.
  Collaboration and process were very apparent at Thirsty Lion. From the hostess to the waitstaff to the managers to the chefs, everyone seemed to have access to each other. The importance of getting the right ingredients in the right combination is clear. The resulting Happy Hour menu provides some great potential combinations. Perhaps the perfect selections awaiting a work group or a family getting together pre-game for Monday Night or Thursday Night Football. Thirsty Lion has already gotten their part together. For an upscale game experience with many people, it may be perfect.
All photography by Danny Odum