What:Brazen Denver, a Neighborhood Eatery
Where: 4450 W. 38th Ave., Denver CO 80212
When: Opens TODAY at 5:30 p.m. ( Friday September 26, 2014)
The Lowdown:  Located on the corner of 38th and Tennyson, is Denver's newest restaurant. Brazen, a neighborhood eatery, opens its doors TODAY. The concept, created by industry veteran Christopher Sargent (know for his work with Rioja, Kelly Liken and Acorn) will be rustic with shared plates and  an exciting cocktail menu. The space features a large community patio, chef's counter and an enthusiastic and well trained crew. Pro tip: a secret menu might be available to adventurous diners who sit at the chef's counter at a later date. Also Brazen will be opened until 2 a.m., so come late and come hungry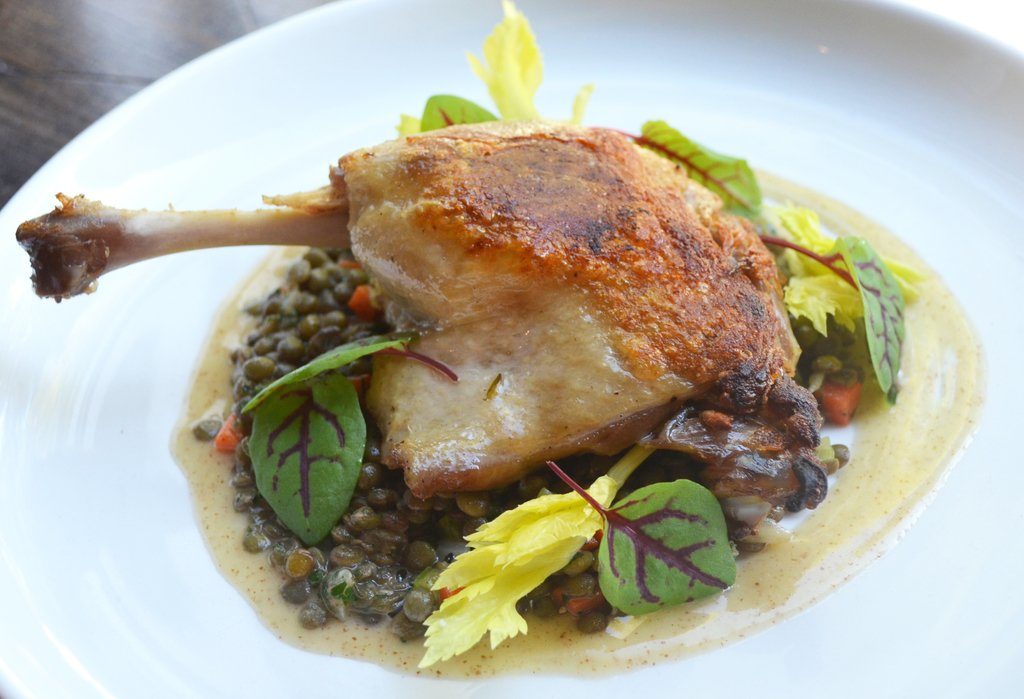 What to try: the 20 ounce Pork Chop with cheddar-whey grits, shishito pepper, horseradish, apple-herb salad comes highly recommended, along with the customizable s'mores for dessert. For drinks, try out their mojito but let Jeff Sydow, the bar manager, wow you with his creative libations. His marmalade and tea inspired drink or anything with his plum "drinking vinegar" are bound to impress.
Almost two months ago, Brazen, a neighborhood eatery located on 38th and Tennyson, was just a dusty space filled with drywall, plastic sheets and loose screws. It was nothing more than a commercial construction site next door to a Comfort Dental.  This is where I first met Chris Sargent, the creator/owner of Brazen and formerly of Denver powerhouses Rioja and Acorn. He greeted me outside with a smile and a champagne glass.
"Are you drinking? I have this bottle of Rosé and I thought we should toast," said Sargent.
It was only 11 a.m. but with Sargent's enthusiastic demeanor, the offer could not be rejected. For the next hour we walked through the space and Sargent told me his vision. "I want it to be neighborhoody, approachable and unpretentious." He continued on about his philosophies and what it was like working with some of Denver's most well known chefs and restauranteurs. But what was most notable about our conversation was his thoughts on his dedication to the diner.
 "We are here to blow you away."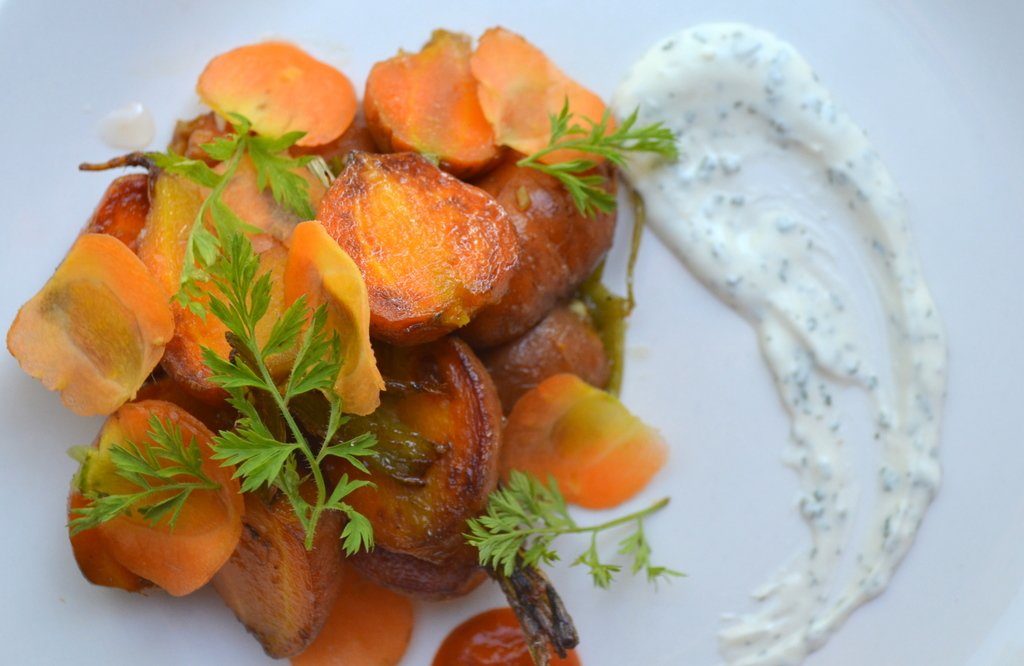 "We are here to blow you away. Not everyone can afford to go out all the time. Like the couple that plans a dinner, gets a babysitter and only eats out every six months. You don't want to ruin it for them. We are here to give you an experience. If there is something that you absolutely must have, I am 99 percent of the time is going to go out and get it for you," expressed Sargent.
After hearing everything Sargent had to say, the space slowly transformed into the concept he was speaking of. I could see it and I was excited.
Fast forward two months to Wednesday night at 8:33 p.m.. My email pinged with a new message notification. It was Sargent's team informing me the space was ready to launch this weekend and we could come view it.
The next day,  Brazen's exterior still looked a little like a construction space — I found Sargent screwing together a chair. I believe the guy hasn't slept a wink since I saw him last, but is attitude was the same as the first day I met him, but sans champagne glass. He confessed they were still waiting on their liquor license, which they are awaiting approval on at this moment. Despite this hiccup, he remained pleasant and whisked us inside. Everything he'd mention, from the charred wood walls, to the spacious, romantic patio, came to fruition. His team was hard at work testing and tasting all aspects of the menu- at one point Sargent was even spoon fed mid-sentence —"oh yeah, that's good," he mumbled with a mouthful.
Not much has changed on the menu, with small plates and larger shared items that will rotate every week or so. There will be crostini's, oysters, vegetarian options and even a featured asian dish. The rustic theme seems to hold true with the dishes we tested: roasted beets, roasted carrots and duck confit all mirror the initial concept. The price point will be lower with small plates running about $6-7 and shared plates (for two) approximately $20-$30. Cocktails will also remain reasonable with the
prices starting at $6, which is remarkable considering the potential of the cocktails. We tried them sans alcohol  (no liquor license yet) but Brazen's Bar Manager, Jeff Sydow still wowed us as we tried his homemade "drinking vinegars" and incredibly unique ingredients (get ready for some amazing tea cocktails).
Overall Brazen seems to have come full circle, from concept to construction to hopefully a successful opening. The menu, the space– the patio is going to be killer– and most importantly the people are what's going to make this place special. I am inspired by Sargent's passion and commitment to his concept as well as his diner's philosophy–this guy is going to treat you right. We wish them the best of luck today on their opening and we will return in a couple months to update you on their progress. Stay tuned to see where they end up.
All photography by Lindsey Bartlett