Labor Day might have come and went but Summer is still not officially over. With 80 degree weather and sunny skies, 303 Magazine is hosting one finale summer blow out. The FINAL POOL PARTY- BRONCOS FIRST GAME CELEBRATION will be the biggest and best celebration of the season and is not to be missed. So start getting ready for the finale pool party and Broncos season by whipping up a few Blue and Orange cocktails:
Broncos Themed Cocktails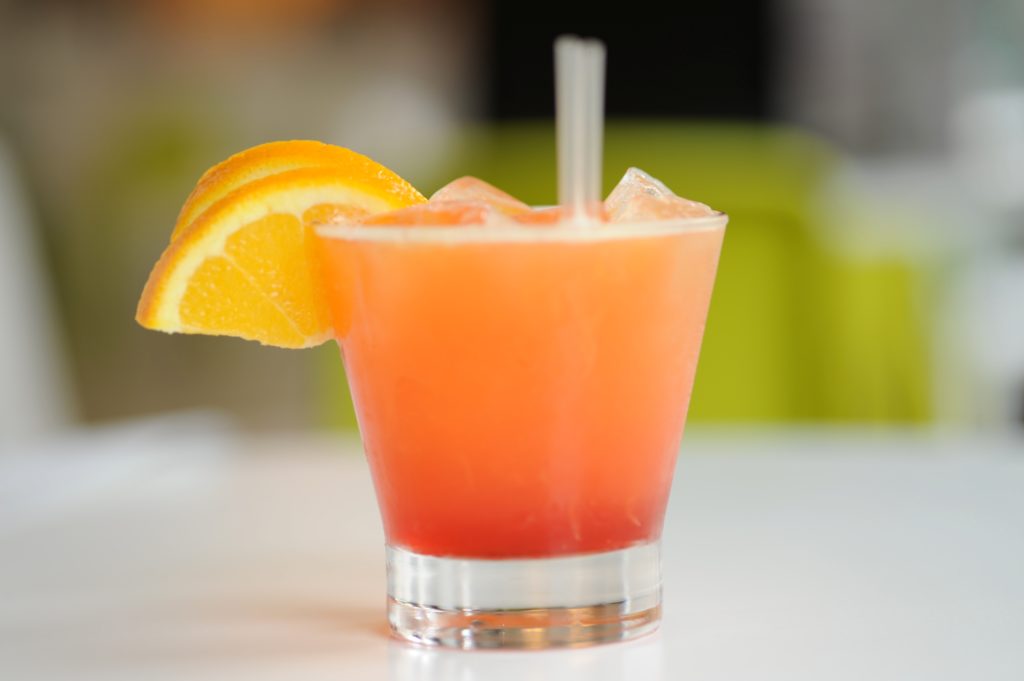 Orange Crush
Yields: One Cocktail
Ingredients:
2 oranges, juiced
1 1/2 oz vodka
1 oz orange liqueur
splash of lemon-lime soda
ice
Preparation
Pour all ingredients into cocktail mixer and shake.
Strain into a cocktail glass filled with ice.
Garnish with a slice of orange. For a different twist, try making with whipped cream vodka.
Blueberry Mojito
Yields: One cocktail
Ingredients
1/4 cup blueberries
2-3 Tbsp simple syrup (mix equal amounts of water and sugar and bring to a boil; cook just until the sugar is melted and cool)
2 ounces rum
2 slices lime
4-6 mint leaves
Blueberries, lime slice and mint for garnish
Preparation
Put blueberries and simple syrup into a blender and mix until all solids are liquified.
Pour into a cocktail shaker and add rum. Fill shaker with ice and shake vigorously until shaker is ice cold.
Put lime and mint into the bottom of a glass and muddle (use a muddler or a large spoon); crushing to release the oils and juices.
Fill the glass with ice, pour the berry and rum mixture into the glass and stir well.
Top with chilled club soda or sparkling water, stir and garnish with blueberries, lime and mint leaf.
Bronx Gin and Orange Juice Cocktail
Yields: One cocktail
Ingredients:
1 1/2 oz gin
1/4 oz dry vermouth
1/4 oz sweet vermouth
1 oz orange juice
Orange slice for garnish
Preparation:
Pour the ingredients into a cocktail shaker with ice cubes.
Shake well.
Strain into a chilled cocktail glass.
Garnish with the orange slice.