What: Blue Nectar Premium Tequila Tasting
Where: Lola Mexican Restaurant
1575 Boulder St, Denver, CO 80211, (720) 570-8686
When: The event was hosted July 28th-July 29th, 2014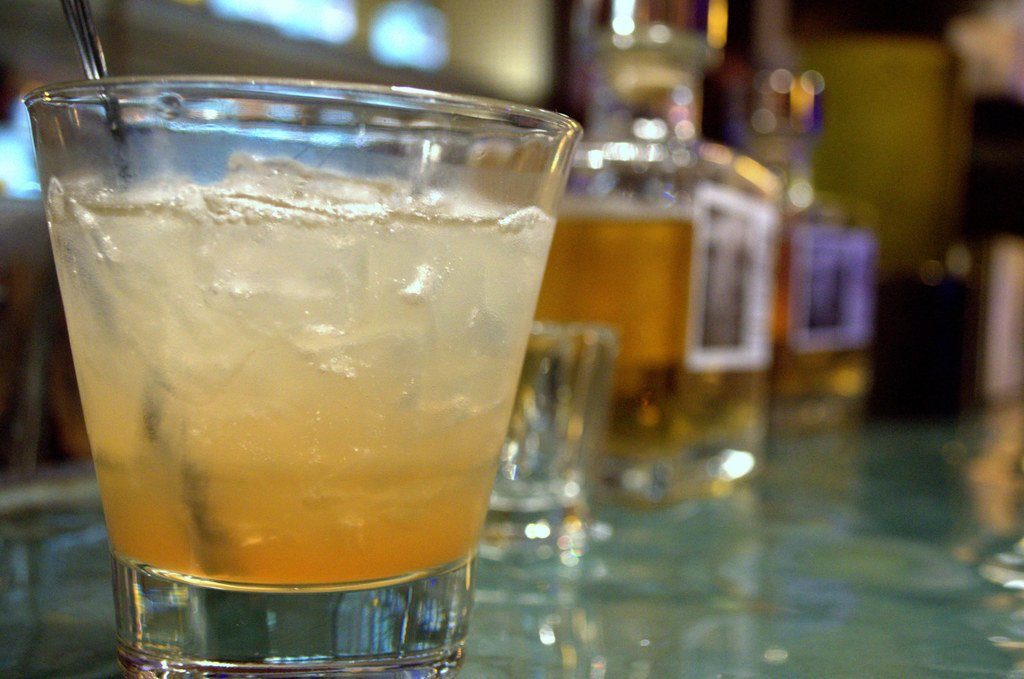 Last week, on July 28th-29th, Blue Nectar Tequila presented a premium tequila tasting at Lola Mexican Fish House in LoHi Denver. The event, hosted  in the newly renovated downstairs space of Lola, was filled with fun, education and excellent spirits. Each night guests were invited to check-in and then separated into small groups based off reservations. This made the experience intimate and interactive, even though the event was almost fully reserved. Next guests were welcomed to a cocktail hour at the downstairs bar. Here, Lola's expert bartenders shook up tasty tequila cocktails using Blue Nectar's signature reposado. Premium appetizers like sliders and taquitos were served as guests mingled amongst one another. After everyone was fully satisfied, patrons were invited to a comfortable seating area to begin the tequila tasting. Each setting was laid out with several types of tequila and fixings to create one signature cocktail. Once everyone was comfortable, the presentation on the history and highlights of Blue Nectar began. Here, guests were not only taught about what makes this particular brand special, but they learned about how tequila is made and what constitutes excellent tequila. Blue Nectar taught guest several important points on tequila including:
1.       According to Mexican law, tequila must be produced within certain municipalities of five Mexican states:  Jalisco, Guanajuato, Nayarit, Tamaulipas and Michoacán.  Most tequila is produced in Jalisco, within two regions:  lowland and highland.

2. Tequila is made from the blue agave plant, specifically the heart of the plant called the piña.

3. Tequilas are categorized on their aging process. With blanco tequilas typically unaged, to reposados aged up to a year, then añejo aged 1 year to 3 years and extra añejo aged 3 years and up.
These facts were highlighted to bring a higher understanding and appreciation for tequila, a spirit that many Americans do not fully understand. Blue Nectar then proceeded to tell patrons what makes their specific brand unique, giving a full explanation of each tequila as well as a history of the company. Here's what the guests learned:
1. Blue Nectar has humble beginnings as a father and son business in Detroit. The pair, beginning purely as enthusiasts, were determined to learn and create an authentic tequila.

2. Despite their American beginnings, the company stays true to Mexican tequila making practices by producing in the lowlands of Jalisco, Mexico.

3. Lowland agave, from which Blue Nectar is produced, is known to be a less sweet agave with a more earthy distinction.

4. Blue Nectar tequila, unlike many other tequilas, is produced using 100% blue agave. Making it a premium, high quality spirit.

5. Blue Nectar produces several traditional forms of tequila from a blanco (dry, peppery notes), to a reposado (carmel and vanilla notes) along with unique offerings such as the Special Reserve that is infused with essential oils like vanilla and nutmeg. 
Throughout the presentation, guests were invited to try each several types of tequila (blanco, resposado and the special reserve) using expert tequila tasting practices. Then everyone was invited to participate in what specific tasting notes they experienced, allowing for a fun and interactive segment. This interactive theme continued onto the cocktail making segment, where guests were taught how to make a classic tequila drink called a Paloma. Around the room, people poured their own drinks, took a moment to relax while discussing all they had just learned. Overall guests were given a full but immersive experience about the complexities of tequila and Blue Nectar. Each person left not only with a gift bag, but a smile on their face and a mind full of new experiences and appreciations for the wonderful spirit that is tequila.
All photography by Lindsey Bartlett